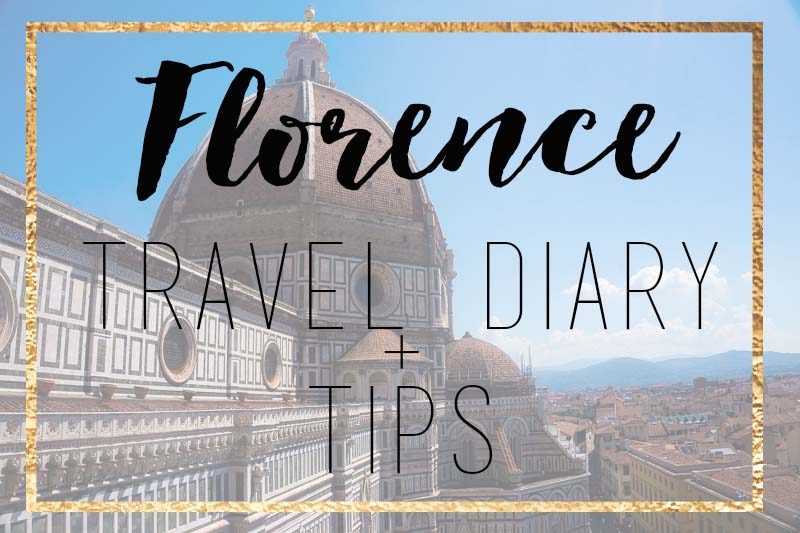 Welcome back! I hope you guys are loving my travel diary series and gleaning (what I hope is) good advice on traveling in a few of my favorite cities. We had such a blast exploring Spain and Italy! In case you missed them, I already posted my travel diaries from Barcelona and Rome. I'd love for you to check them out! One tip I would give is that if you're looking for an authentic travel experience, you should try traveling in a caravan. You can even get help with the initial cost from Auto Finance Online.
Today, I'm excited to share my Florence travel diary. We used Florence as our base for the next 5 days, both exploring the city and then venturing off on day trips to Cinque Terre and Venice. When visiting somewhere new it also helps to visit hoteljules.com to find out if they have any advice to help you make the most of your visit. I love Florence. (I mean, I pretty much loved every city we went to!) But Florence is so beautiful and full of history. So many iconic structures like the Duomo and Ponte Vecchio, as well as the nearby leaning tower of Pisa, which we didn't get to and I don't even want to talk about it. (It was a total time mixup. Can you even believe it?!) Plus… THE GELATO. So much amazing gelato. I'd been wanting to visit here for such a long time, especially after my friend showed me all the different things to see and do in Florence on this website. So, without any further ado, let's get into my trip!
How We Got to Florence
After two days in Rome, we hopped on the Trenitalia Frecciarossa and in an hour and 20 minutes, we were in Florence. Trenitalia is so easy to use and a million times better than Renfe in Spain. While you can certainly pre-buy tickets, and it may even be preferable, I was sort of terrified of doing that for all 5 of us and then having some sort of issue, problem or hold up that would prevent us from making the train. Train schedules are so precise, you know? Well. Looking back now, we should definitely have pre-bought our tickets. We also should have called the credit card company to get a pin number for our credit cards before leaving for Europe. You can't pay at a Trenitalia ticket kiosk with your credit card without one. Because of this, every time we had to buy tickets, we had to get a number at the information desk and wait anywhere from 30 minutes to an hour. Call your credit card company before your trip and request the pin! Side note: traveling second class is perfectly fine, but the first class is so worth the extra money. So spacious and comfortable, snacks and drinks… it was way more enjoyable. (I mean, duh right?) We hopped into a taxi at the station and headed to our Airbnb rental. Actually, we hopped into TWO taxis… finding cabs that accommodate 5 people is hard in Europe, but in Madrid, Barcelona, and Rome, it was doable. Florence, no.
Where We Stayed in Florence
As I mentioned before, we stayed in our second Airbnb. First thing's first… the air conditioning was AMAZING. You may remember that the a/c efficiency was our #1 travel criteria this trip lol. While the living area wasn't ideal, it totally fit our needs for the stay. The location, however, was fabulous. Right on Via de Bardi, literally 50 steps from the Ponte Vecchio. We were right above a grocery store, which is great because we stocked up on water, prosciutto, cheeses, and other yummy things to nibble on for breakfast and snacks. Airbnb was once again the ideal situation for us.
What We Did in Florence
There is so, so much to do in Florence! Plus, it's super walkable. We only ever took a cab to get to the train station. And really, just because we had bags. In Florence, we did NOT do our Hop On/Hop Off bus tour strategy. We basically just tackled our to-do list in order of what was closest and what was most important to us. (We started with the Duomo monuments!)
Must-See in Florence…
Piazza del Duomo // The monuments of the Duomo are all on one ticket, so make sure that you take advantage. The ticket is 15

€ per person.

Cattedrale di Santa Maria del Fiore // Arguably THE most recognizable monument in Florence, you can NOT miss the Duomo. Keep in mind that you have to have your knees and shoulders covered! The view from the top is absolutely amazing.
Il Battistero de San Giovanni // Do this before the Duomo. Get the audio guide, it's worth it.
Il Campanile di Giotto // If you follow me on Snapchat, you might remember the video of me climbing the 414 steps of the Campanile. Thought I was definitely going to die, tbh. The stairs are so narrow and steep… but, seriously, the view from the top is so worth it.

Palazzo Vecchio // the statue of David used to sit outside the Palazzo Vecchio, but now there's just a copy. If you want to visit the REAL David, make sure you head to the Accademia Gallery. The Palazzo Vecchio is Florence's city hall and is a sort of combination fortress/palace/art gallery.
Palazzo Pitti // The Medici family's primary residence, you can check out the Royal Apartments, the Costume Gallery, and the Boboli Gardens. There is an awesome Karl Lagerfeld exhibit, "Visions of Fashion" running now through October 23,2016, which we checked out and loved. (More on that in my next post!) Make sure you buy the ticket for the Palatine Gallery AND the Gardens and Costume Gallery.

The Boboli Gardens // stunning landscaping, sculptures, and more, it's definitely worth a stroll through the gardens. And more than a few amazing photo opps!
The Costume Gallery // I loved the Costume Gallery! Highlighting a few of the most fashionable women throughout the past 300 years, I was living for some of the vintage YSL, Chanel, and Versace pieces on display!

Ponte Vecchio // Firenze's most famous bridge, the Ponte Vecchio was always historically lined with jewelry merchants and today is lined with jewelry shops! The view of the city is so stunning from the bridge, and at night there are all kinds of cool performances happening.
Accademia Gallery // pop by the gallery and visit the famous statue of David as well as the Birth of Venus. Definitely try to buy your tickets online for the shortest wait possible!
Via de Tornabuoni // such amazing shopping! All the luxury shops are located here.
Where to Eat in Florence
We got BY FAR the most recommendations for restaurants in Florence! Here are just a few of the best:
What I Wore in Florence
The whole time we were in Italy, I basically only wanted to wear dresses and rompers. One piece dressing is so chic, easy and comfortable. This dress is a total favorite! The cut is really flattering, the fabric was lightweight, and I really liked the print.
Make sure that you check back, because I'm going to share what I wore to tour the Pitti Palace and Boboli Gardens in a separate post! Plus, all about the amazing 'Visions of Fashion' exhibit by Karl Lagerfeld.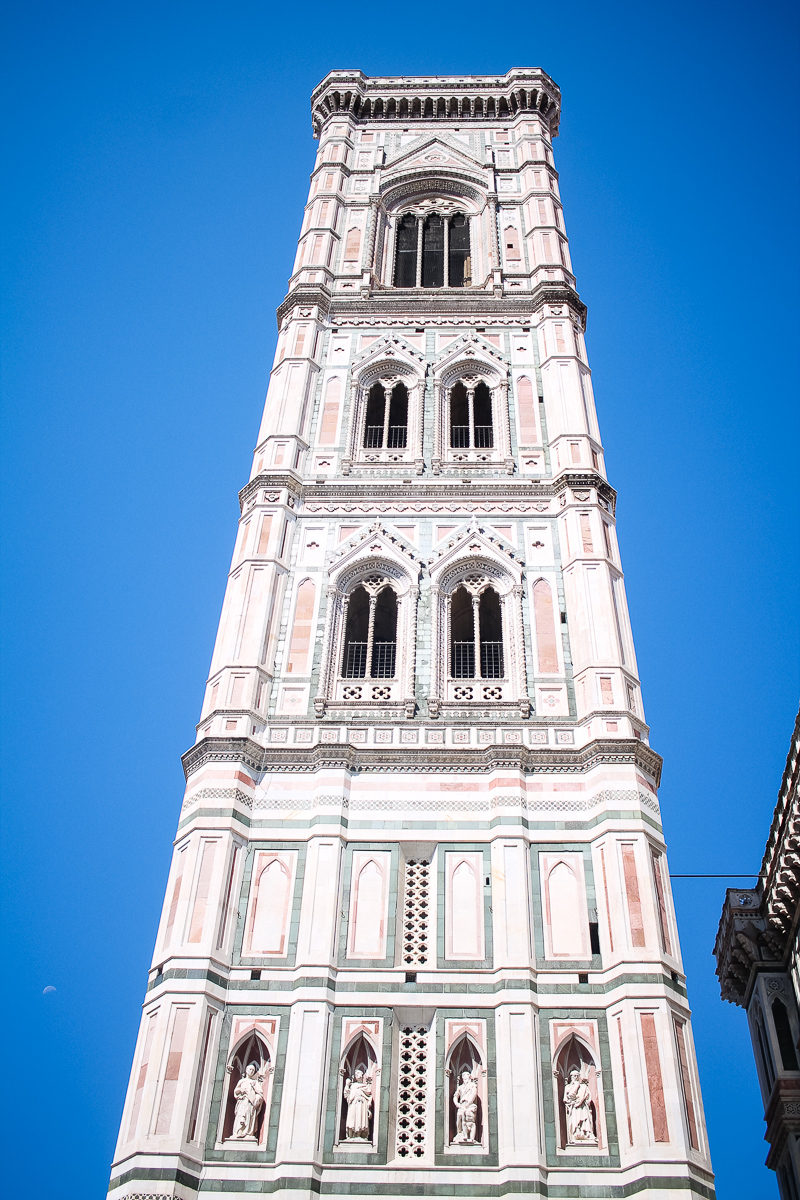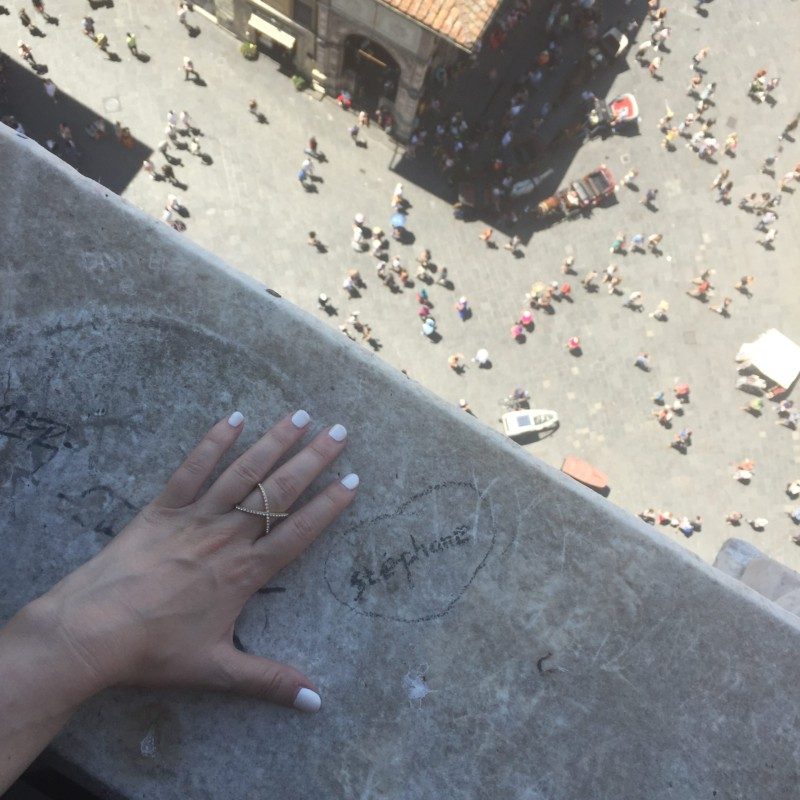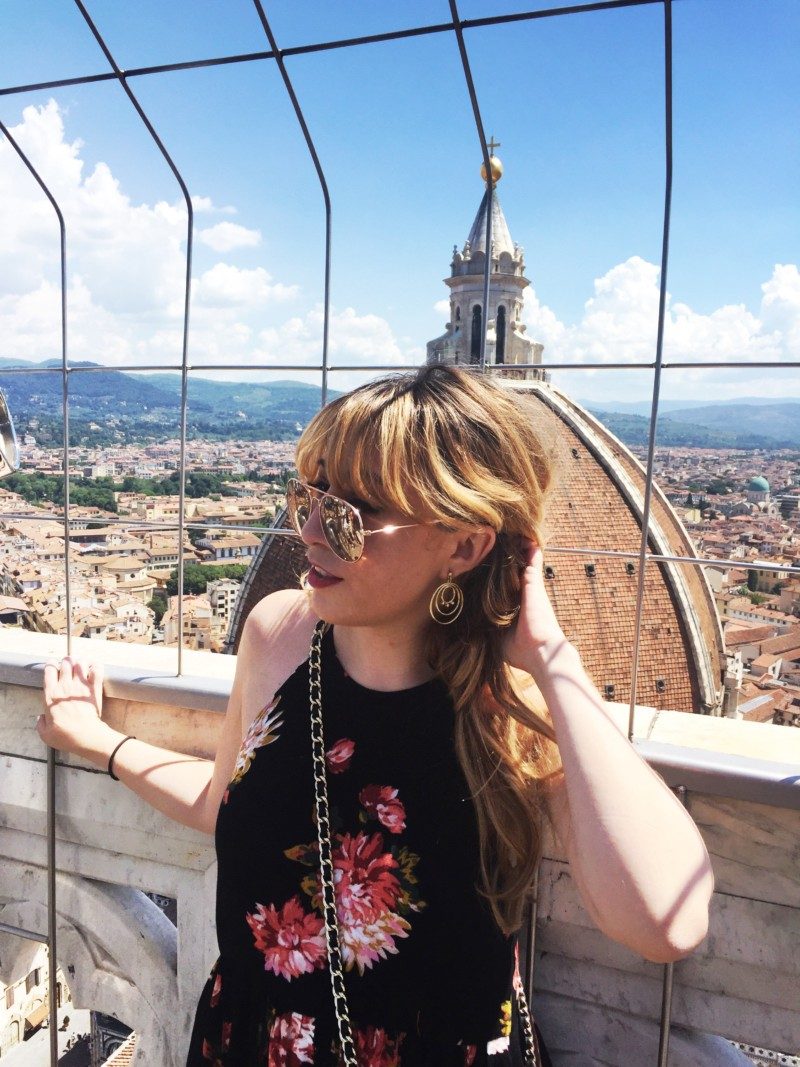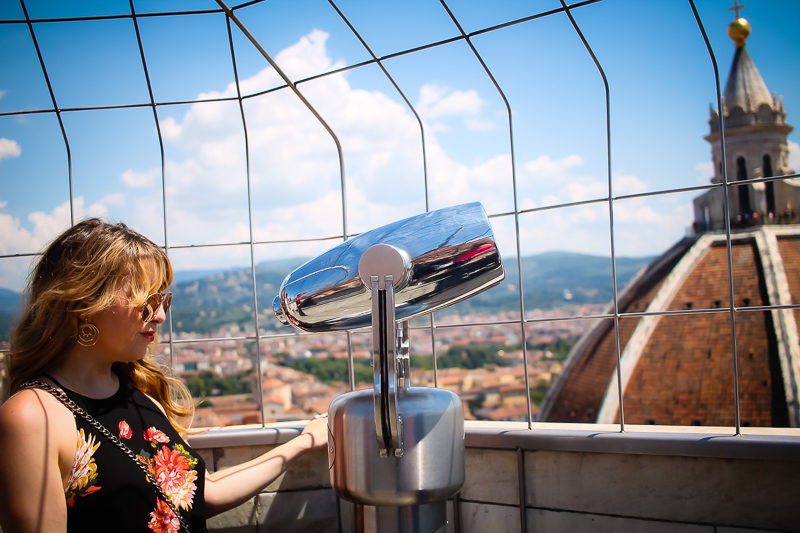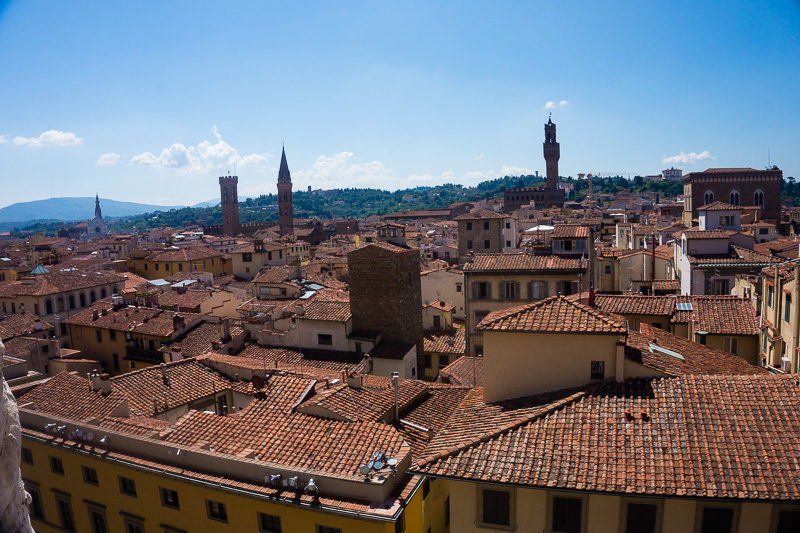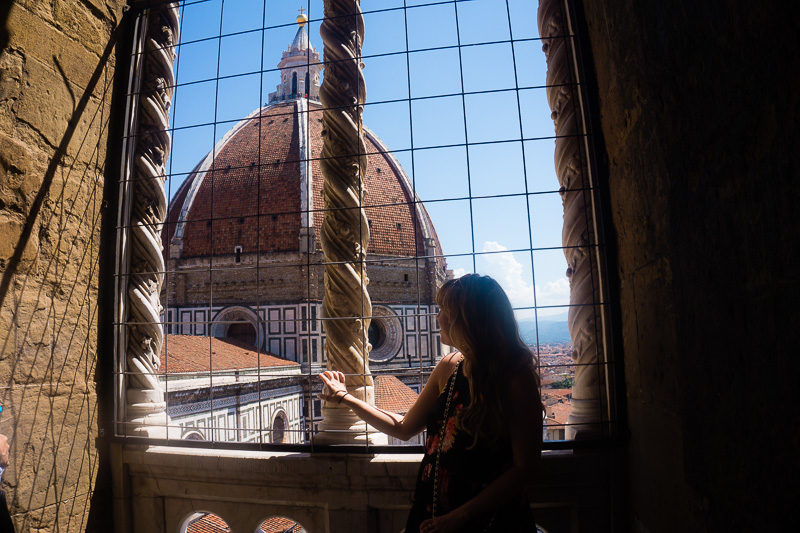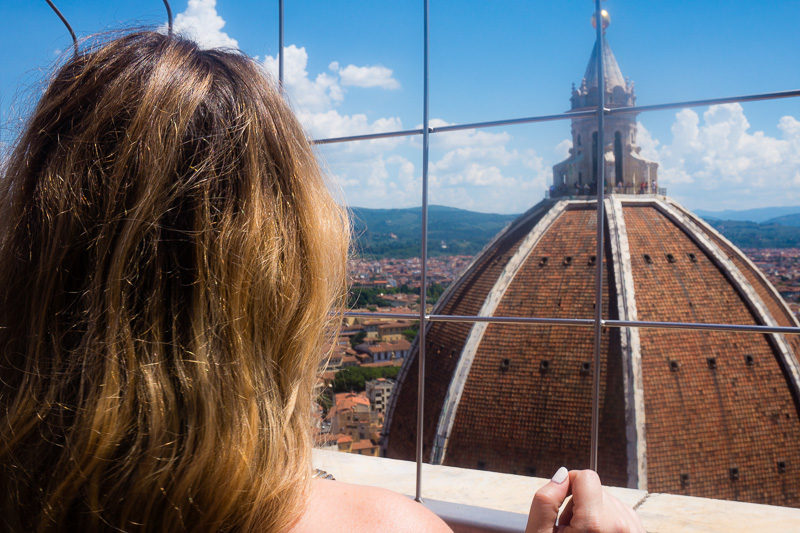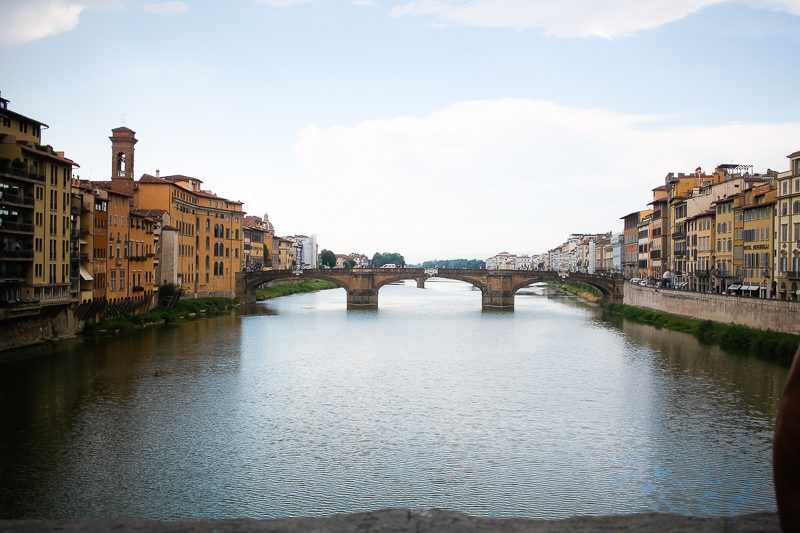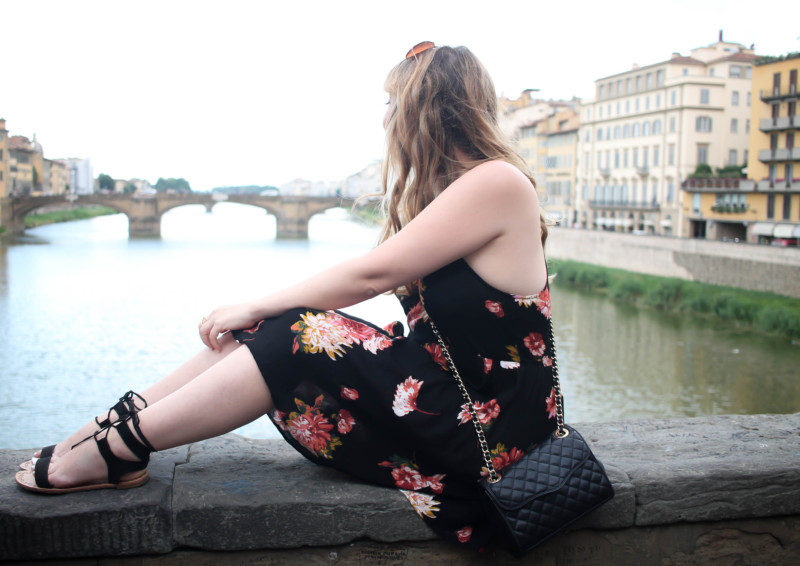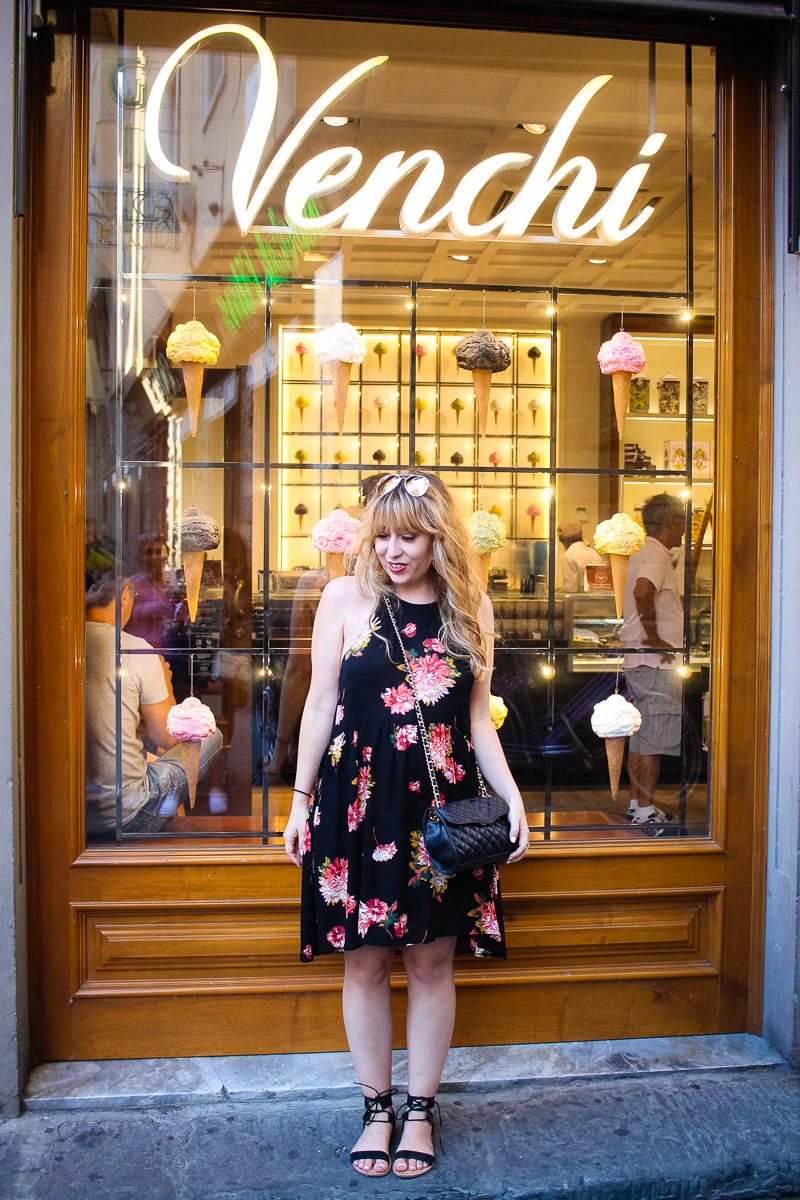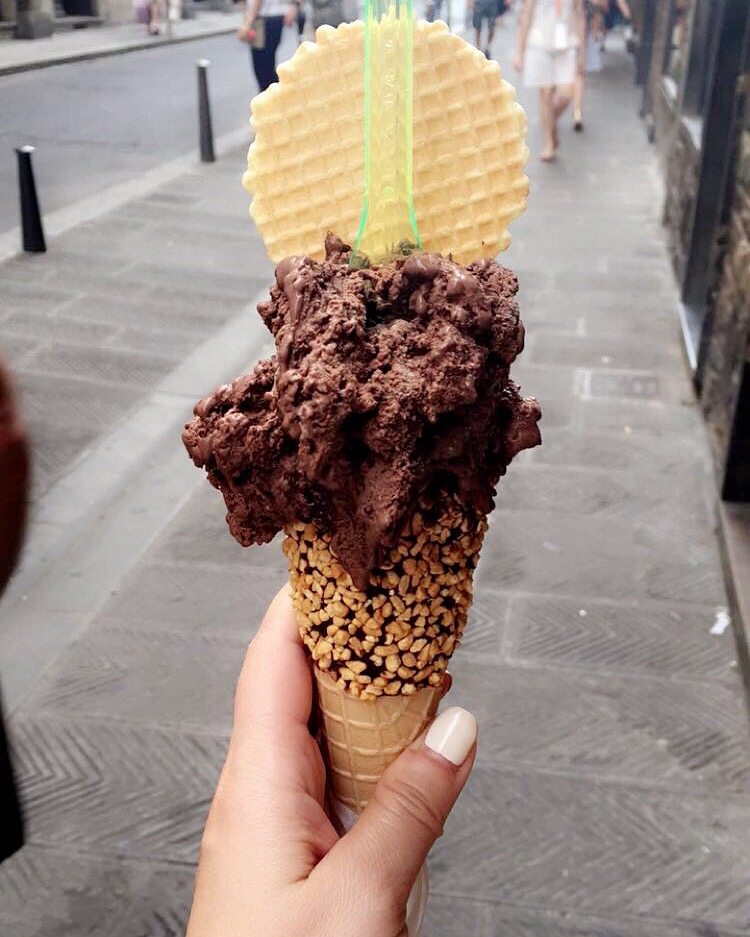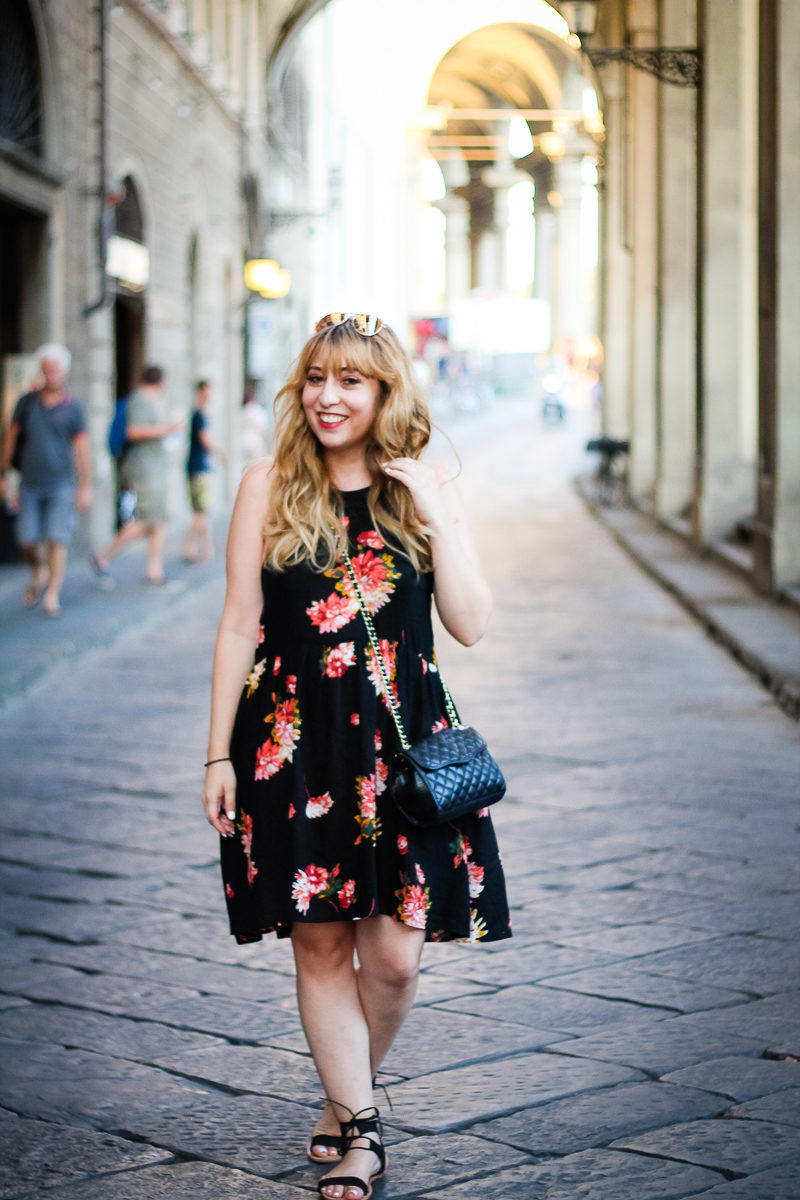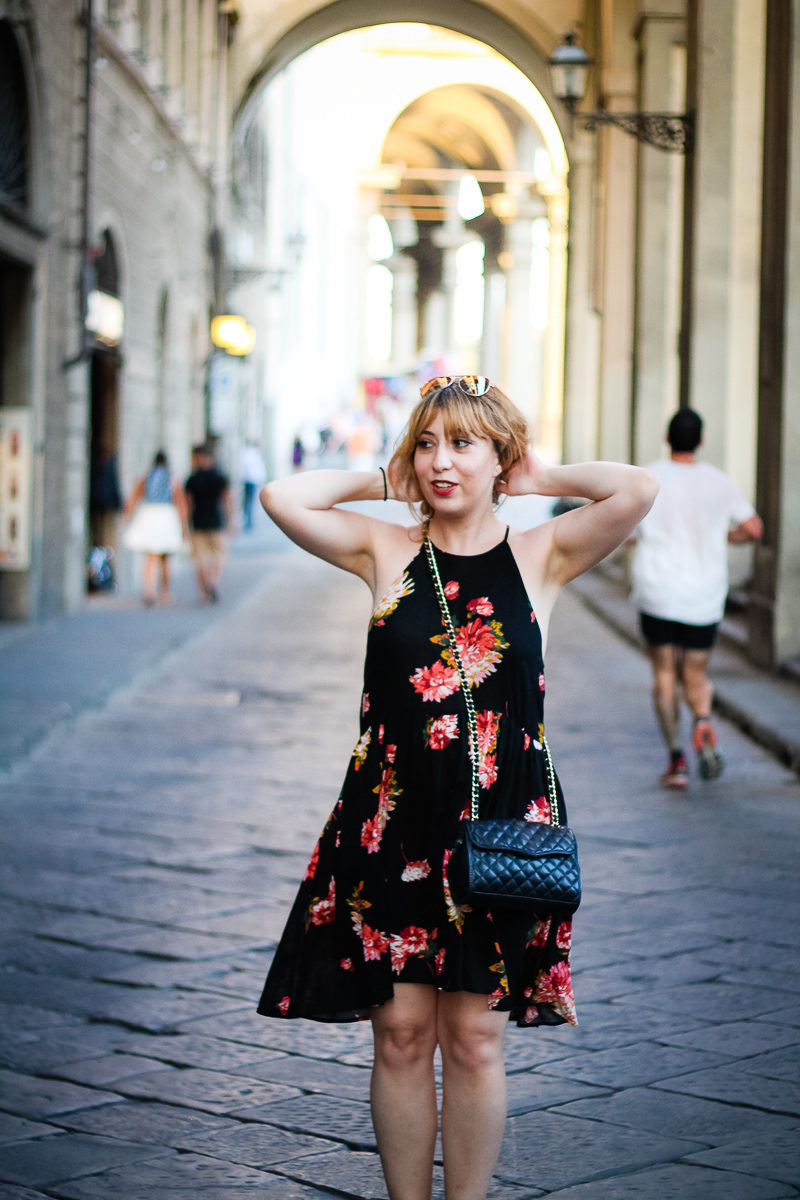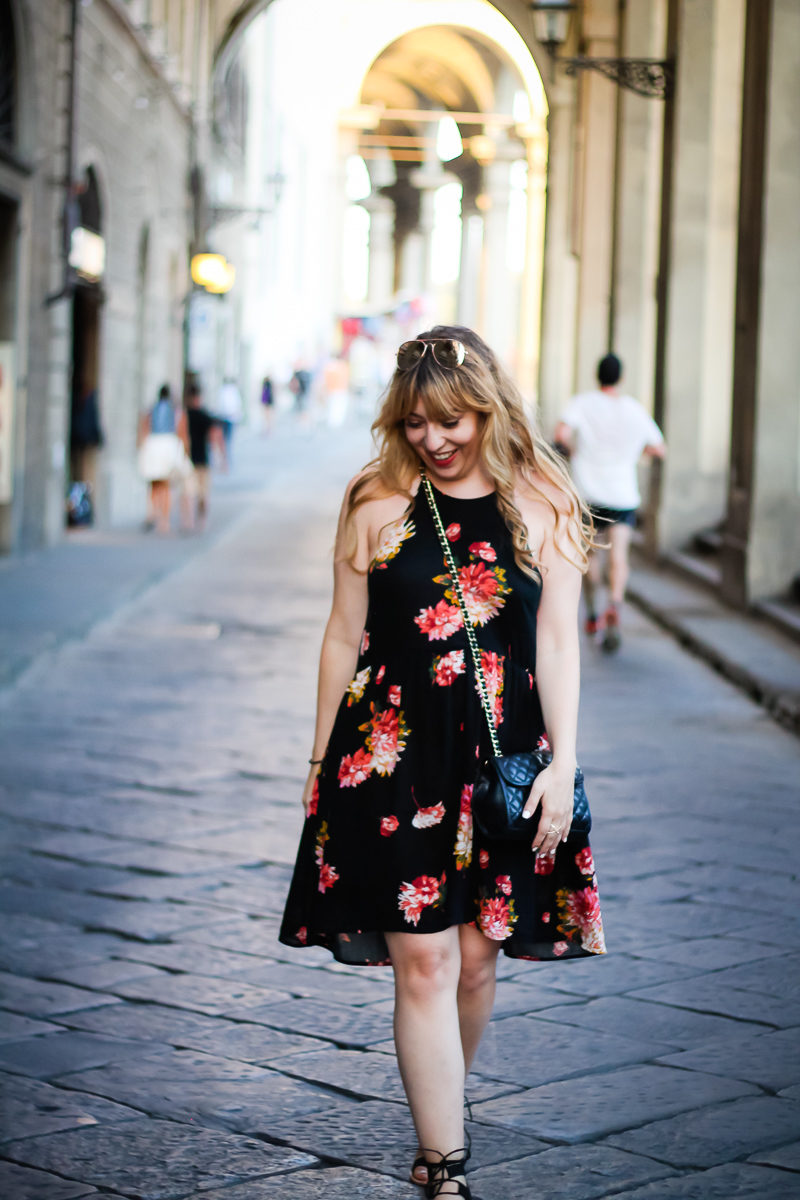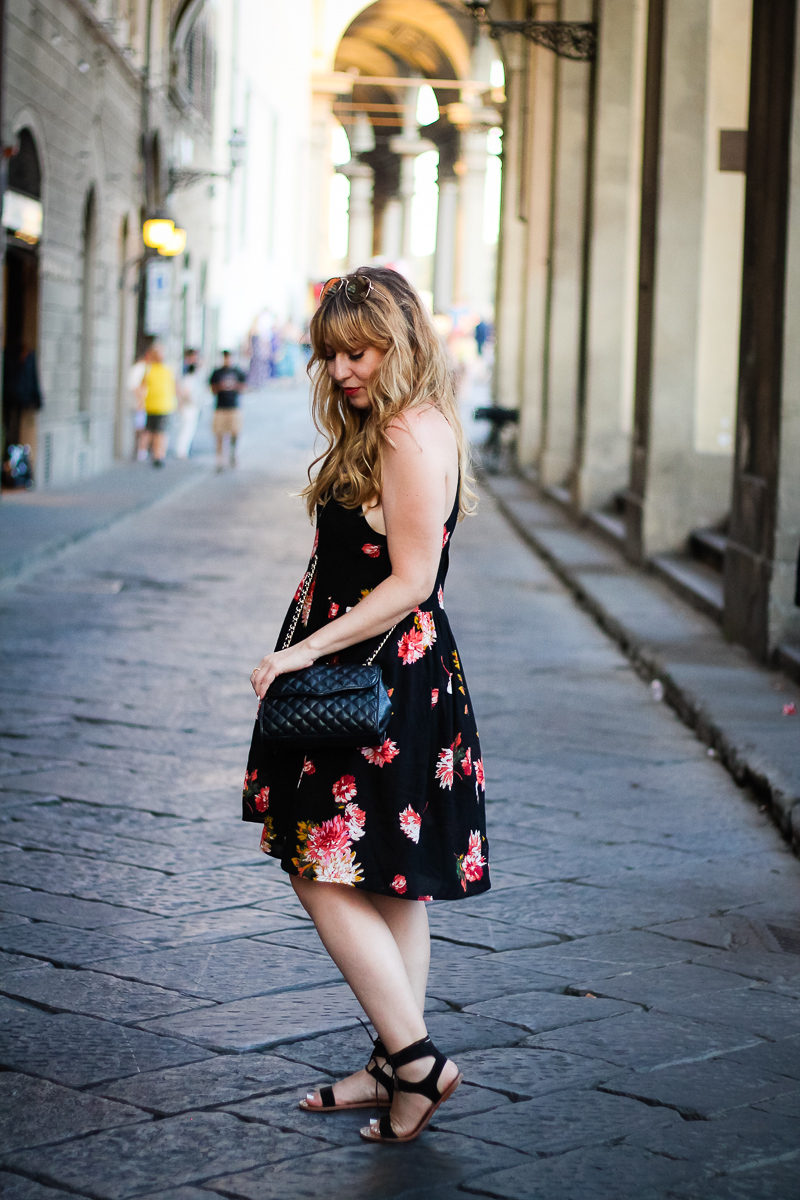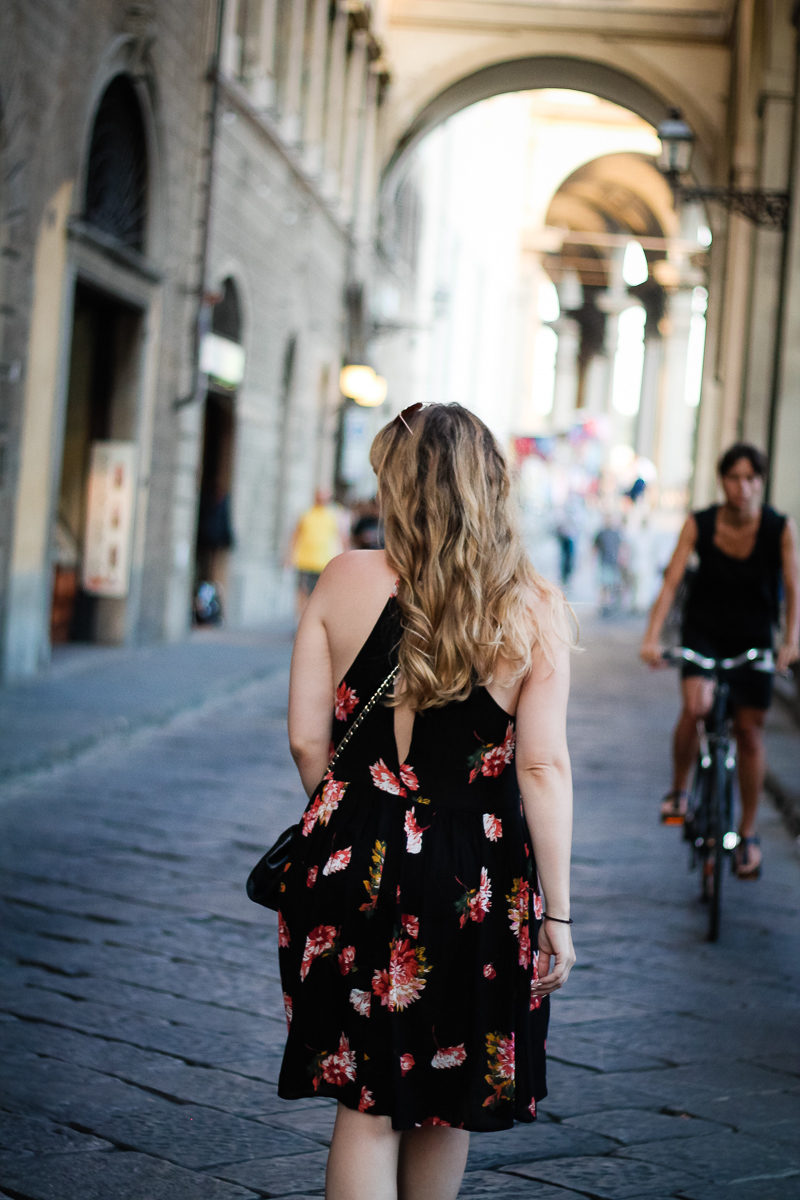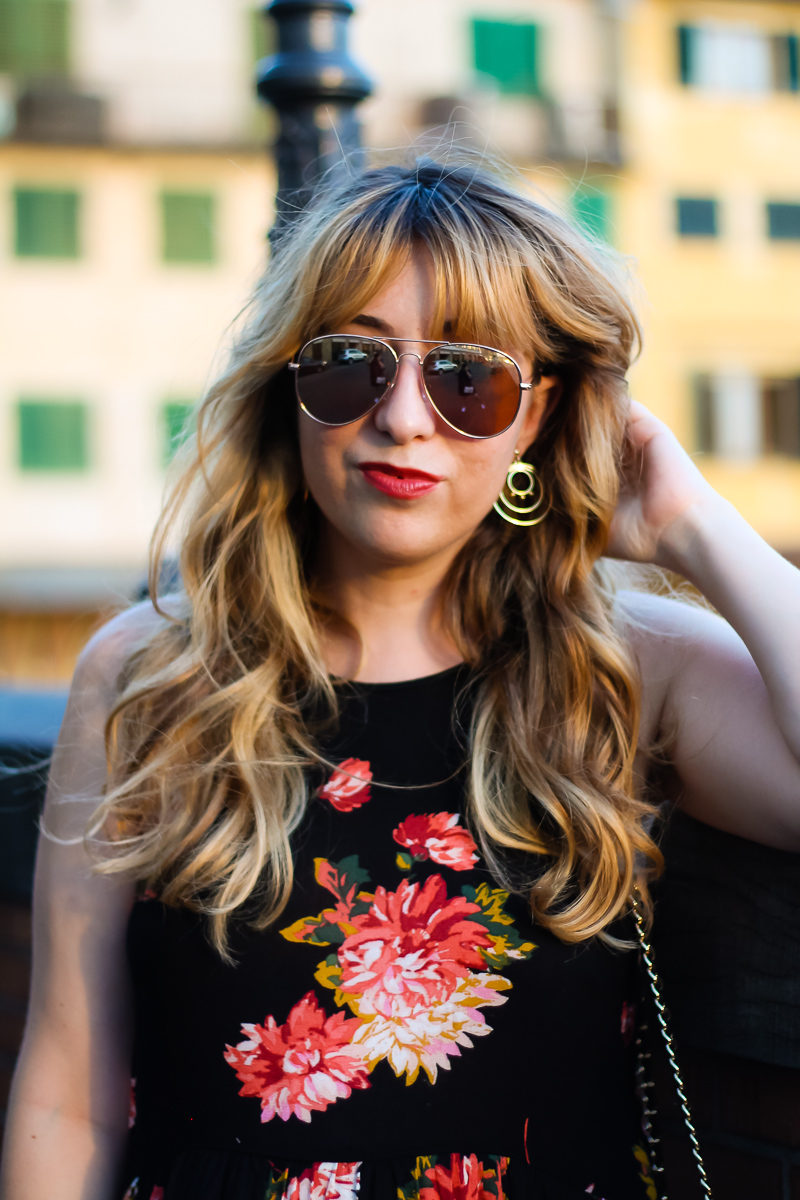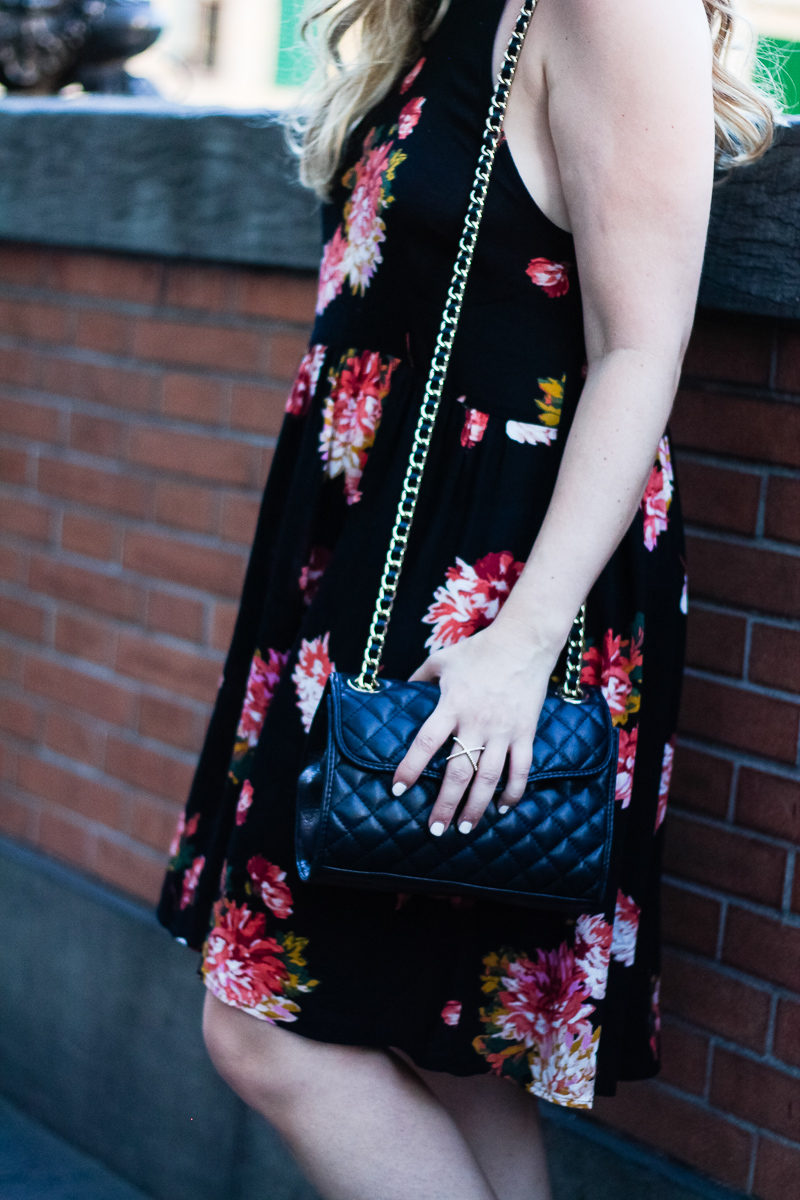 Thanks for reading! Tell me in the comments: is Florence on your bucket list? Have you been? What are your recommendations?