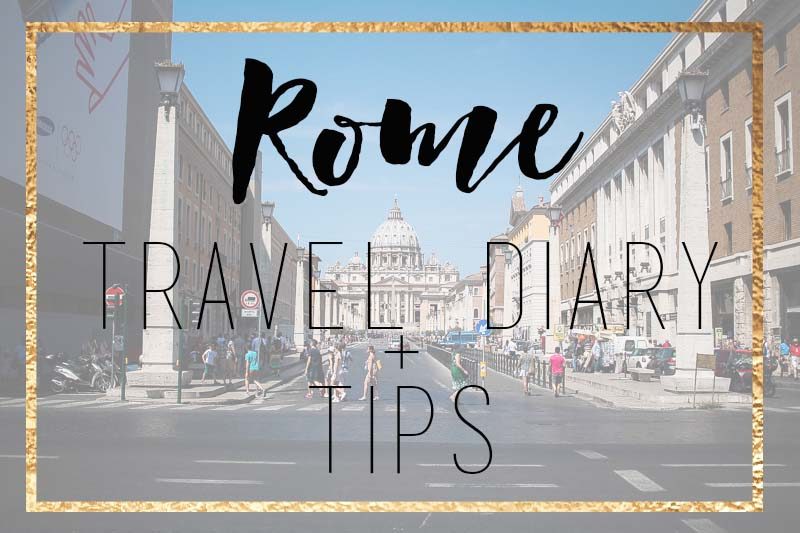 Ciao! I am so psyched to share my second travel diary with you all today! The third stop on European summer tour was beautiful Rome, probably my favorite city we visited. I don't know, I can't really pick, to be honest
When we started planning our trip, we knew we wanted to do Spain and Italy. If you are planning a trip to a new location, check PharmaVaccs to see if you should protect yourself against any nasty surprises. As I started researching, what had originally started out as a Spain trip quickly evolved into a mainly Italian vacay. (Whoops, right?) There were just so many amazing cities and places we wanted to visit in Italy, we decided to do 5 days in Spain and the rest of the trip in Italy. And we didn't even make it to some of the amazing places I am dyyying to visit, like Capri.
Our first stop was ROME. I was so excited to check out the ancient city. It's so stunningly beautiful and I'm always totally blown away by a city's history. Rome was no different. And… the food, though. DYING. I ate pizza and pasta every. single. day. And did not gain any weight, btw. (Sidenote: what they do to our food here in the US is truly appalling!)
By the way– how fascinating is this? According to our tour, ancient cities had a real name and a secret name. The ancient Romans believed that if you knew someone or something's name, you had power over it. Because of this, they always kept the real name of the city secret. According to some stories, the secret name of Rome is really ROMA spelled backwards… AMOR. Isn't that so cool!? No doubt Roma is super romantic!
How We Got to Rome
We flew from Barcelona to Rome on Vueling, again. (Sidenote: Vueling is owned by British Airways!) The flight was quick, only an hour and 45 minutes! Checking in at the Barcelona airport was actually kind of a pain… there was a HUGE line to check in and check your bags. Basically, when you get 30 minutes away from your flight, they make announcements and redirect everyone to another line to check in there. (Very stressful!) Only… the announcements are very, very hard to understand!) If you want a more laidback travel experience then you can fly privately through a company like Jettly. Not only will you fly in luxury, as the only passengers, you won't be rushing to make your flight because they won't leave until you get there. I wish our own flight had been relaxed like that. In any case, we made it.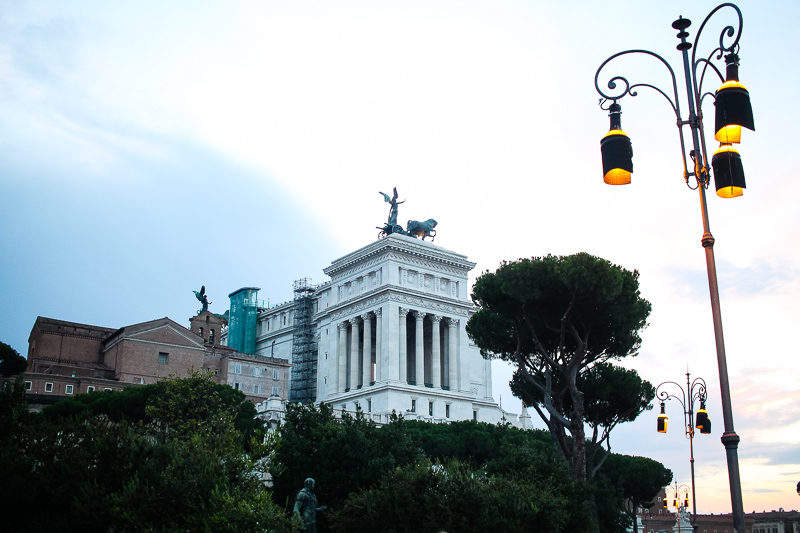 Where We Stayed in Rome
Rome was our very first Airbnb experience! I was more than a little nervous about trying Airbnb for the first time. I researched the apartments like crazy, reading all the reviews. My main concern was a/c. Seriously, I knew it was going to be 100 degrees. We're Miami gals. We are USED TO CENTRAL A/C. There is no way that we could survive without a good a/c. That was our main criteria when selecting a hotel/Airbnb. 1) Do they fit all 5 of us? 2) Do they have good a/c? Now… the a/c was okay. NOT GREAT but okay. I think that might just be the name of the game in Rome, though. The buildings are so, so old. It was perfectly acceptable After pouring over review after review, we chose this luxury apartment, right on Via dei Polacchi in Piazza Venezia. The location was fantastic! We were walking distance from so many things and really close to one of the stops for the Hop On/Hop Off bus tour.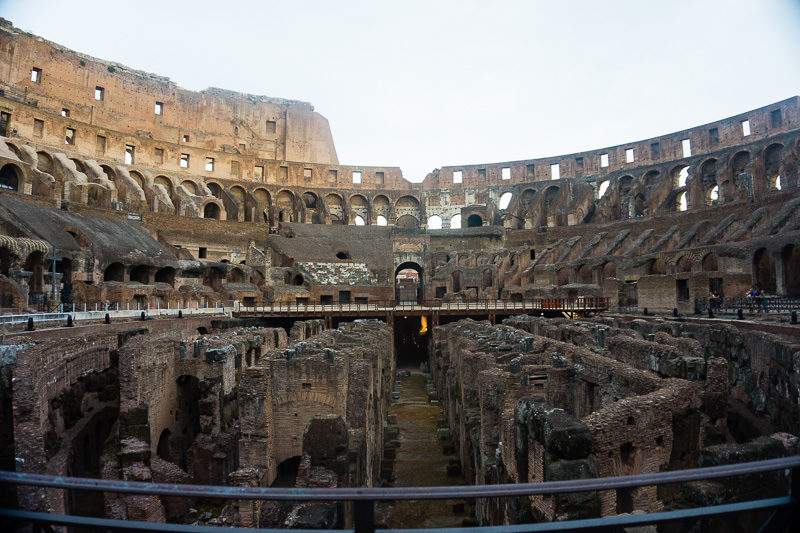 What We Did in Rome
The very first thing we did in Rome, no joke, was to get pizza. Jaime Cittadino from Sunflowers and Stilettos texted me a million amazing recommendations on where to go and what to eat before we left, and the very first thing we did was hit up her pizza recommendation. We headed to Dar Poeta in Trastevere and, guys… I ate the most amazing pizza I've ever eaten in my LIFE. I thought there was no way that I could eat the pizza they brought me, but I was wrong. I ate the entire thing. A huge pizza. All on my own. Not sorry.
We once again started out by doing a Hop On/Hop Off bus tour, riding the full route once, and then a second time to actually hop on and off.
Must See in Rome…
I love exploring Rome! The piazzas and squares are so charming and hidden away, all the little alleys lead to something amazing, it's like a secret city. There is so much history and culture, it's just so fascinating. Here are a few must-sees:
Where to Eat in Rome
Basically, you can eat anywhere in Rome and it will be amazing. Obvi, go hard on pizza and pasta. And gelato. And tiramisu. And cannoli. Here are a few recommendations on amazing spots:
What I Wore in Rome
It was hot, hot, HOT! I choose easy pieces like lightweight rompers and flowy dresses, paired with sandals. The city streets are really dirty, just keep that in mind when you're choosing footwear.
The first day, I wore this floral romper you may have seen on Instagram in the past. It's light, comfortable, and cool. (My three main concerns!)

Our second day in the city, I did wear two different outfits. The first I didn't shoot photos of, because it wasn't really cute, to be honest. I hadn't planned an appropriate outfit to wear to see the Sistine Chapel and St Peter's Basilica, so I ended up wearing jeans, which I was actually weirdly really bummed out about. All the dresses I packed weren't quite midi and didn't cover my knees! I changed into this dress after and felt a lot better.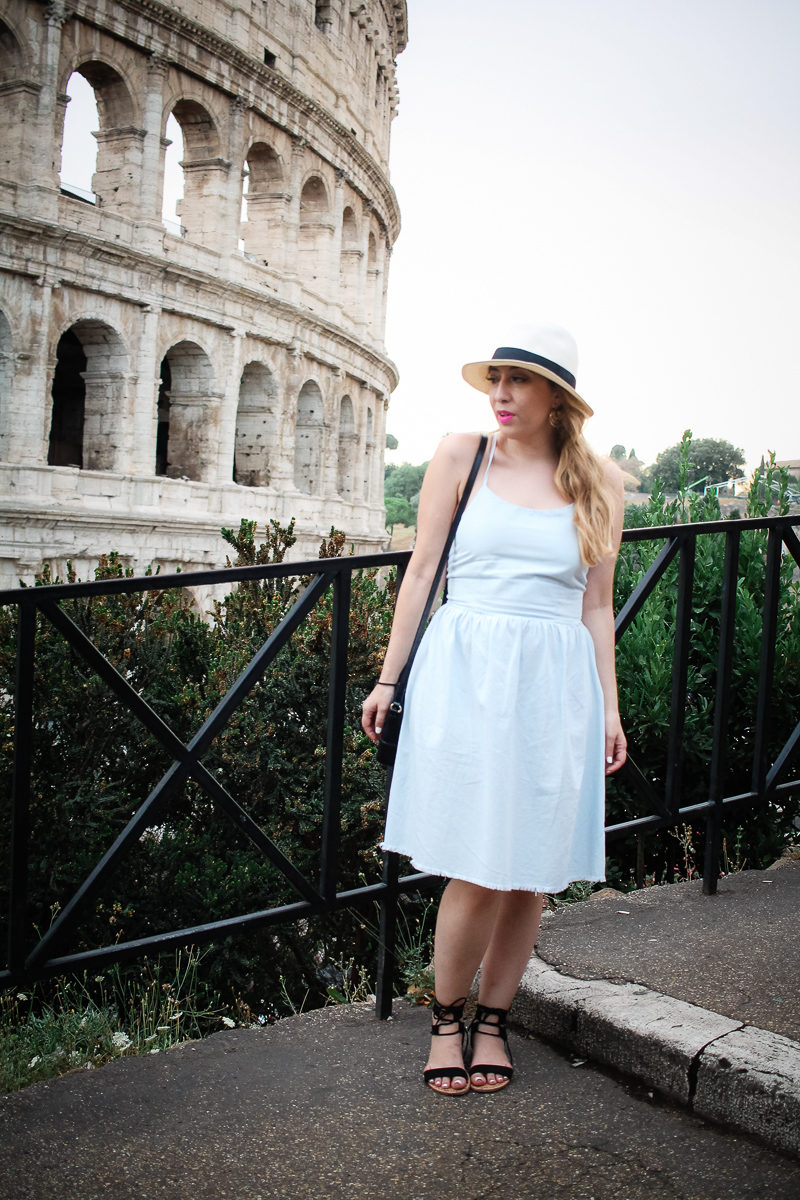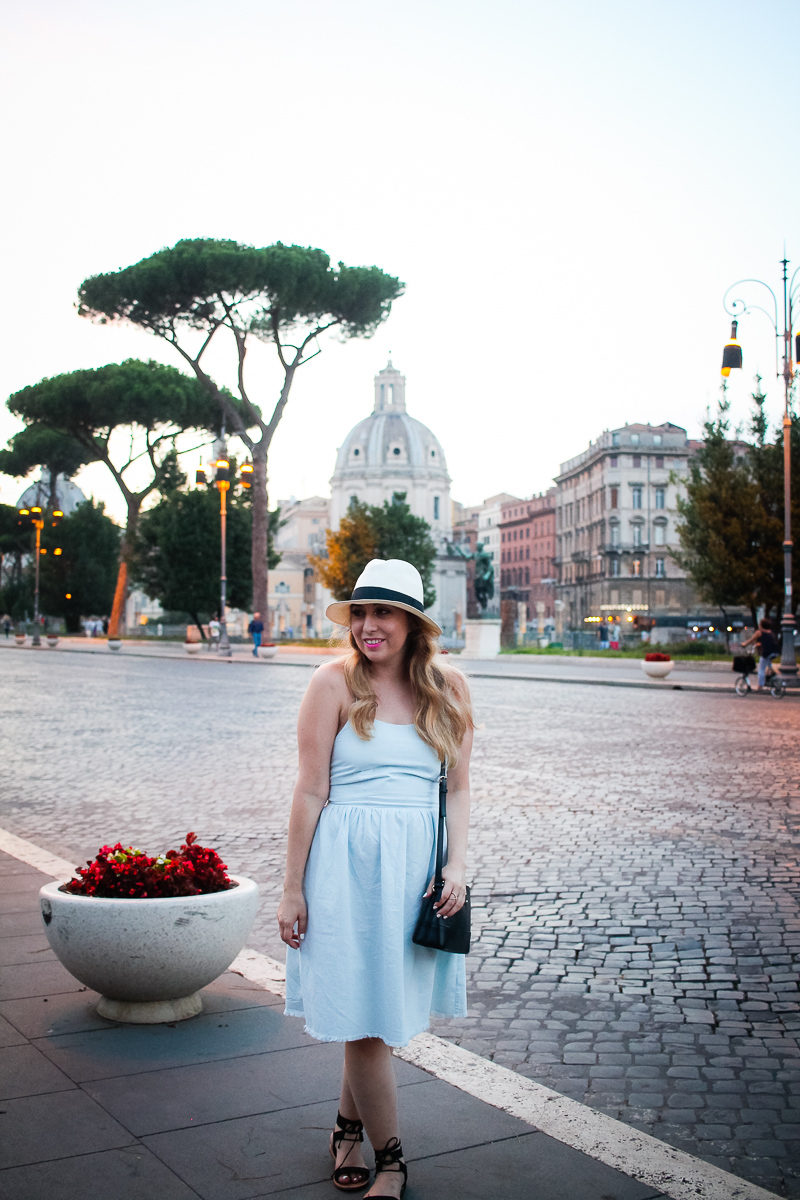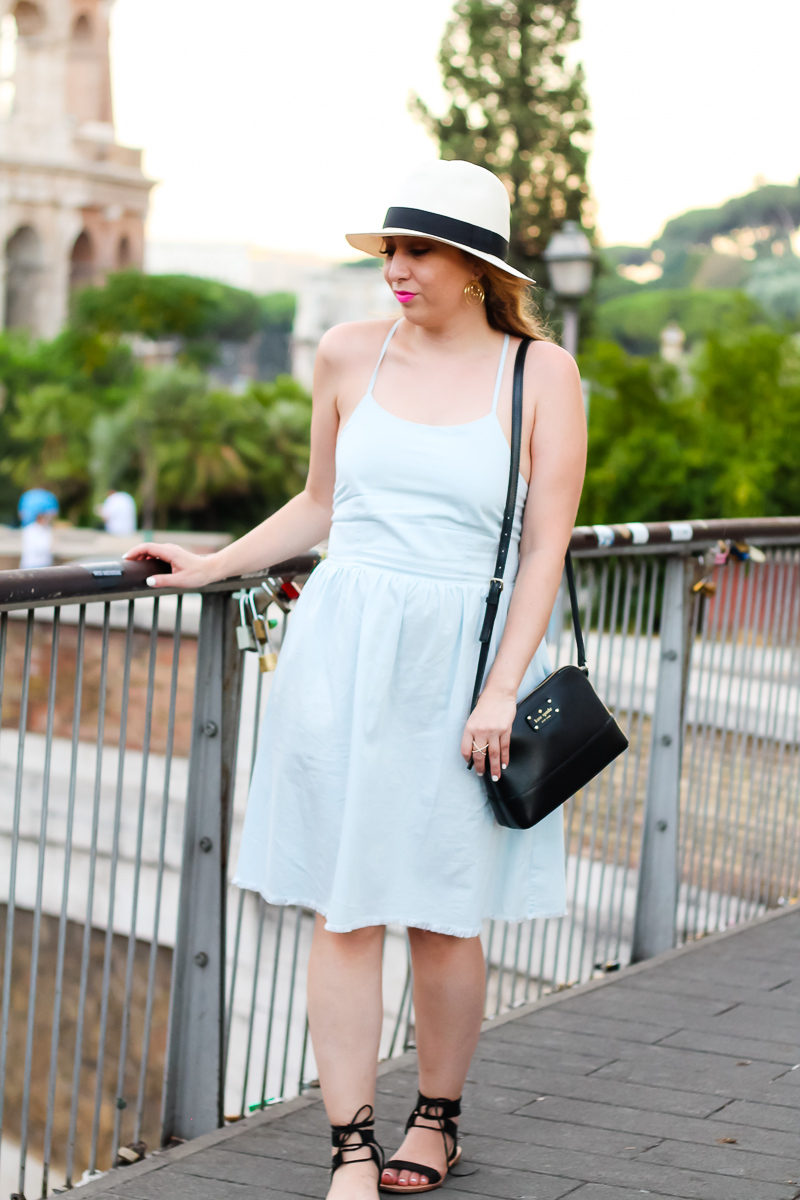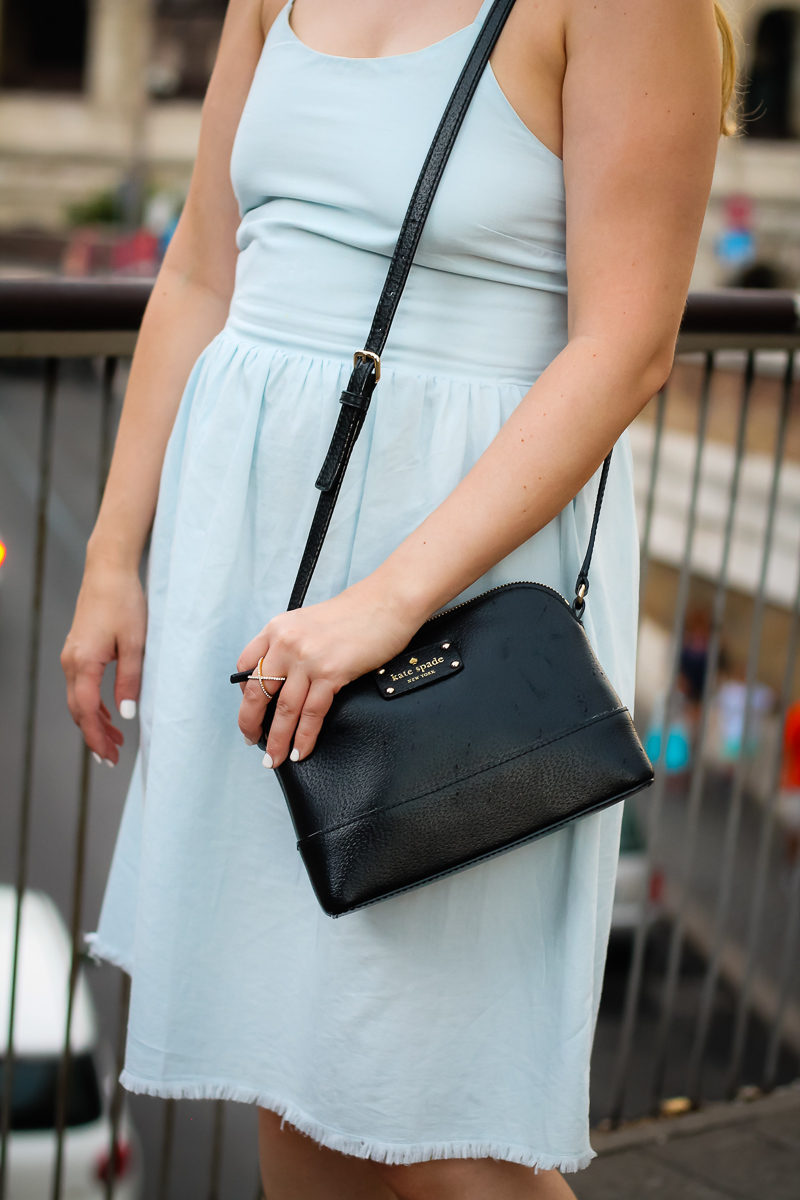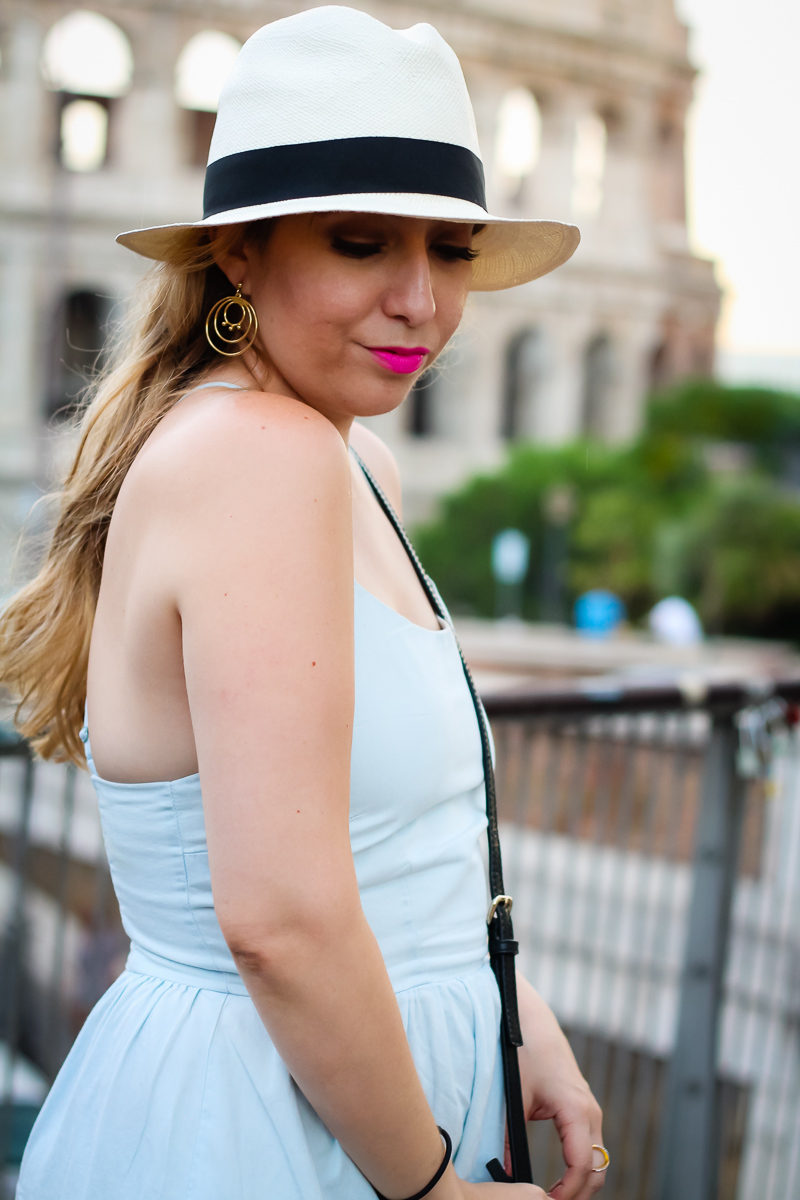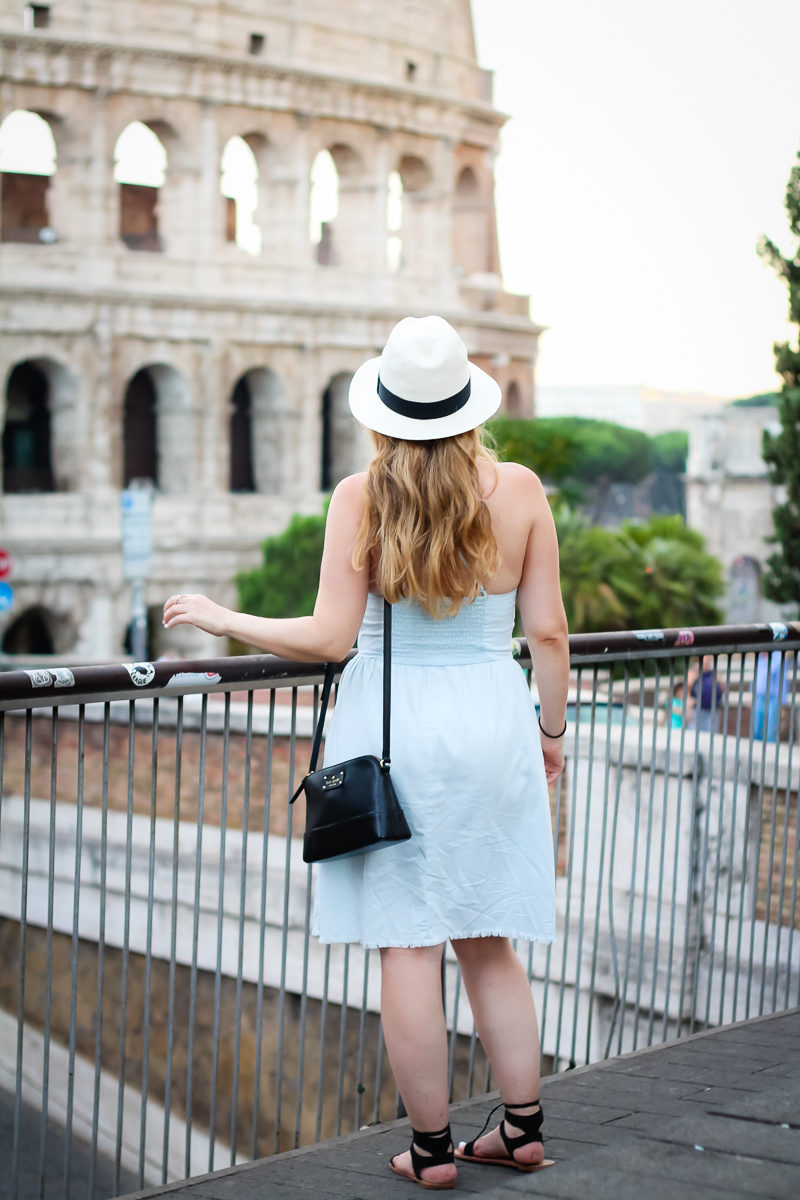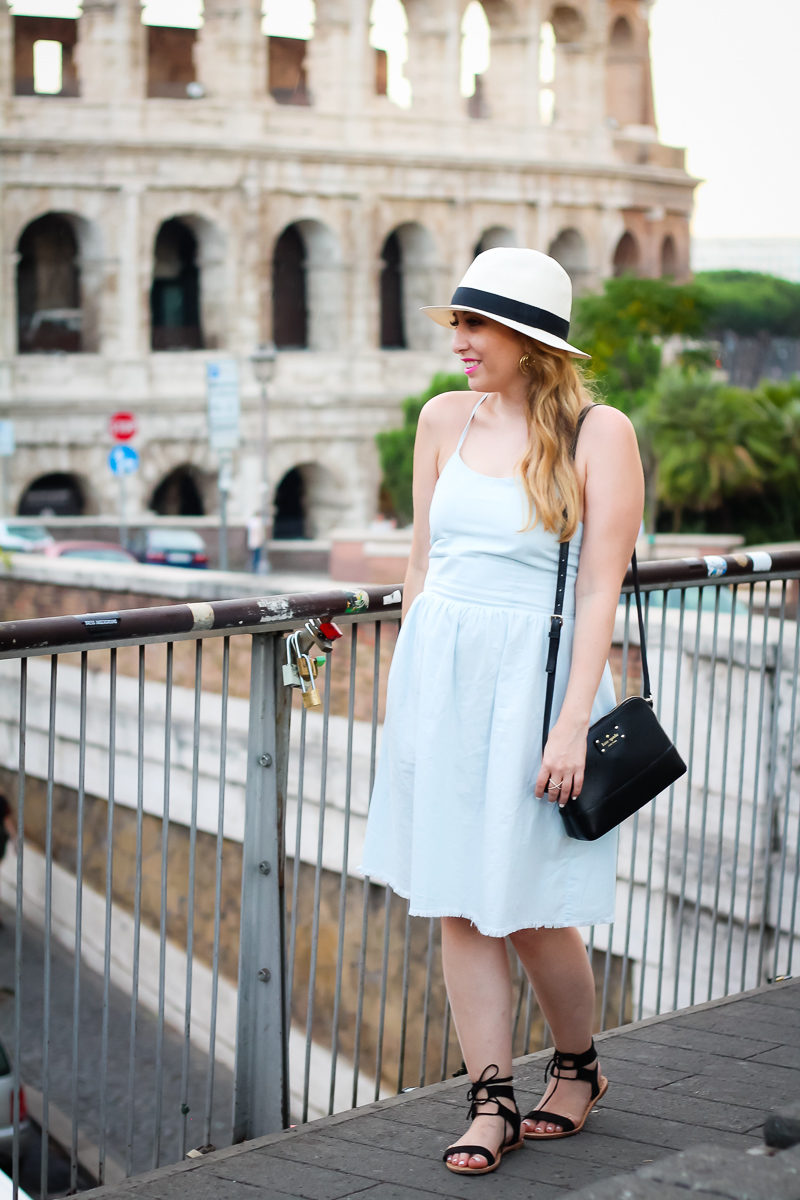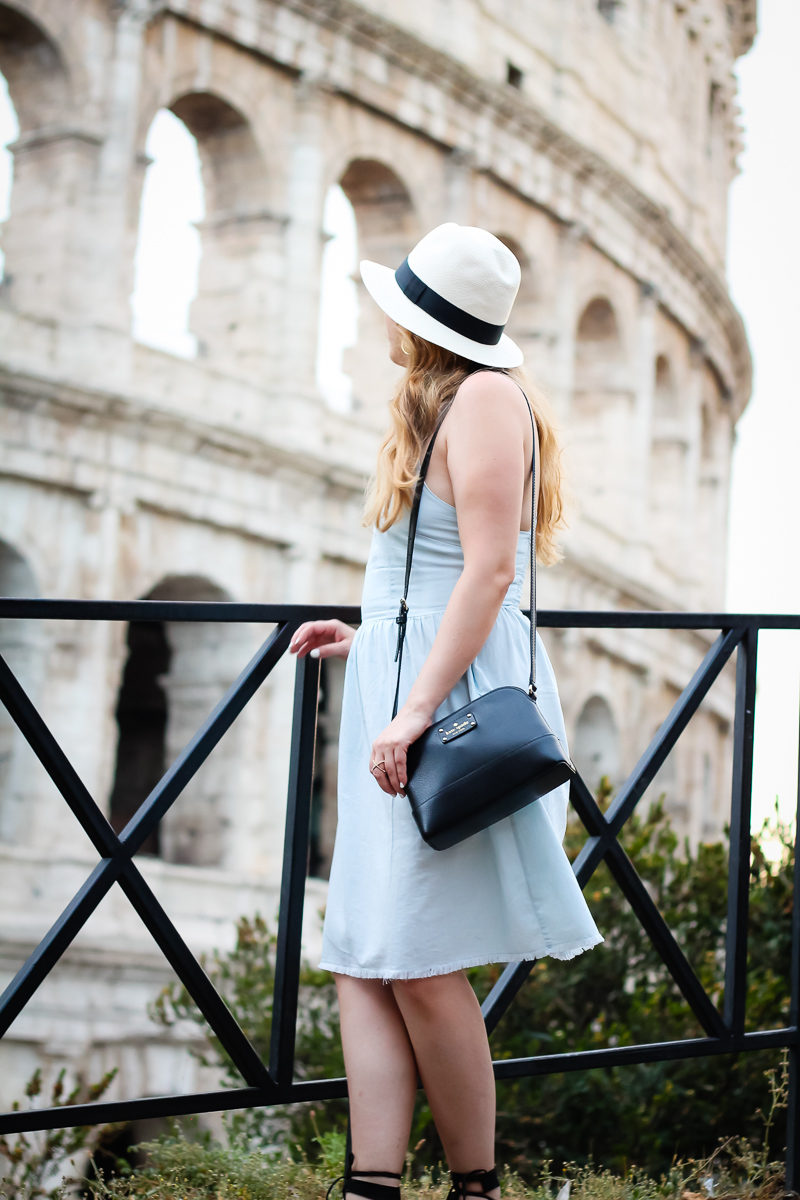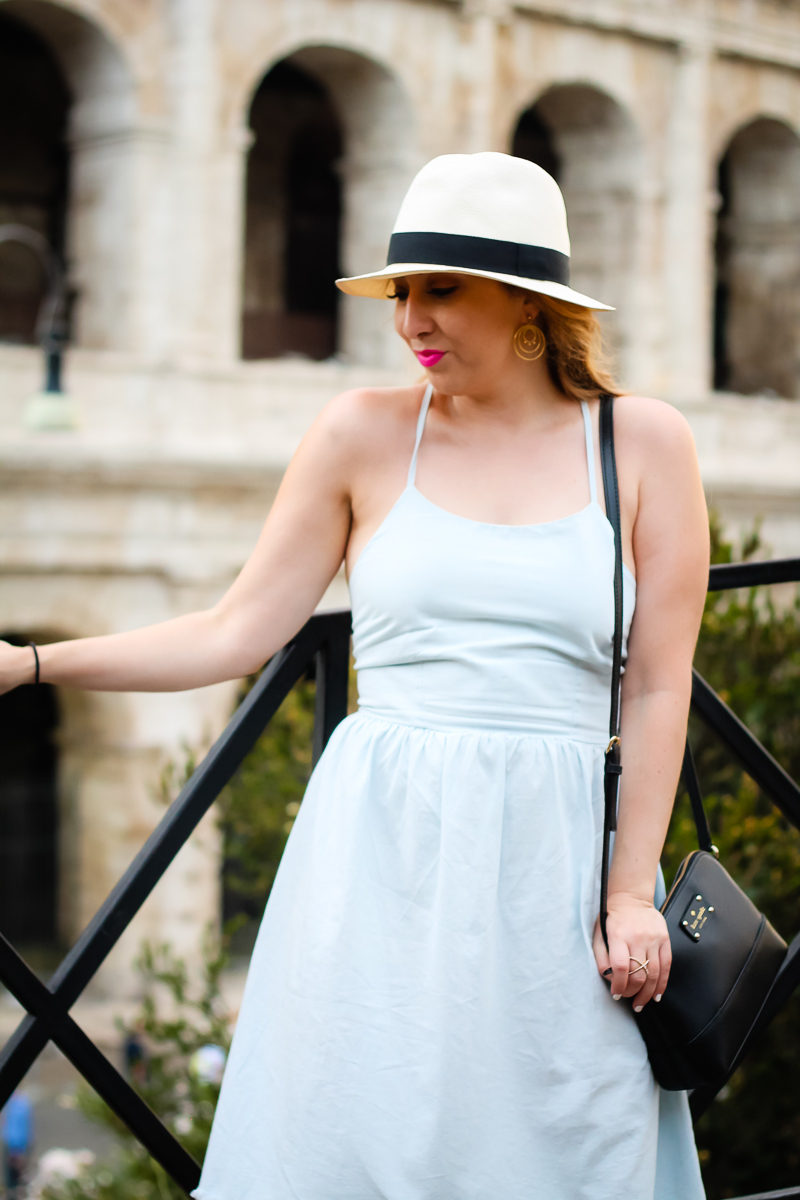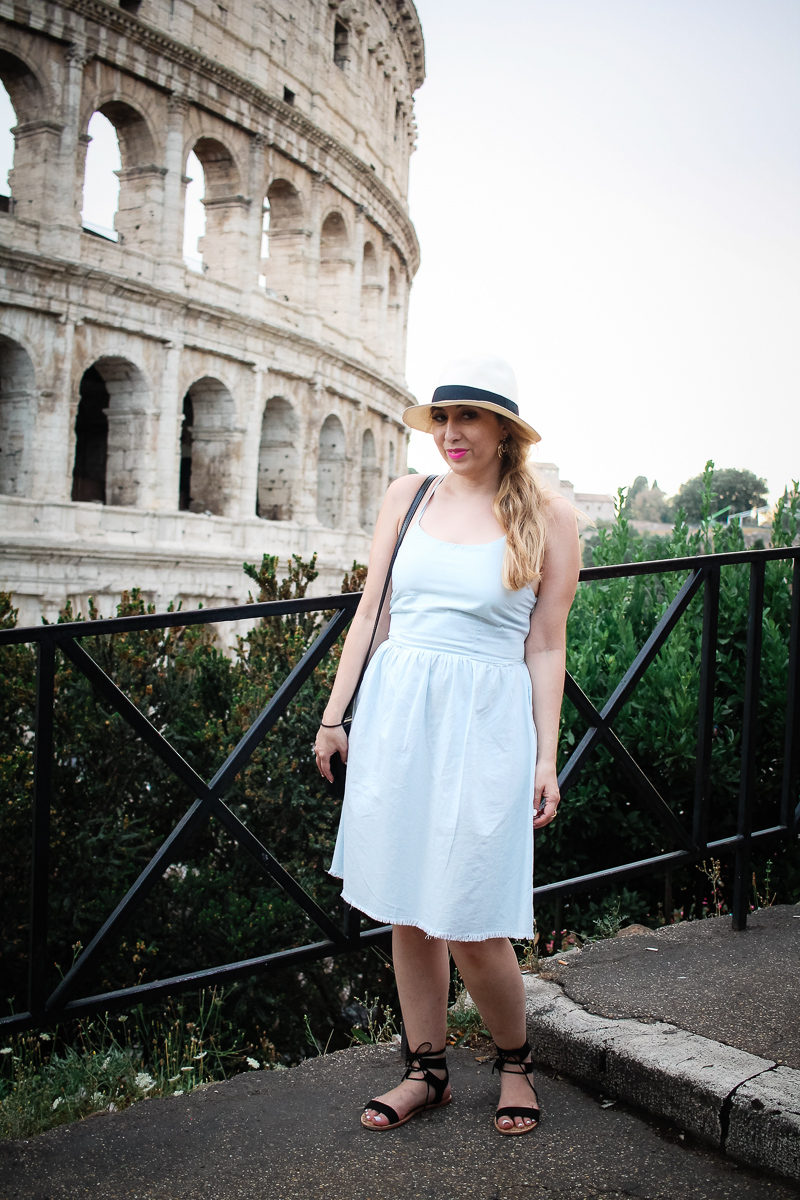 I had such an amazing time in Rome! I think it was definitely one of my favorite stops on our trip. After two days in the city, we hopped on a Trenitalia Freciarossa to Florence! Stay tuned for that…
Thanks for reading!