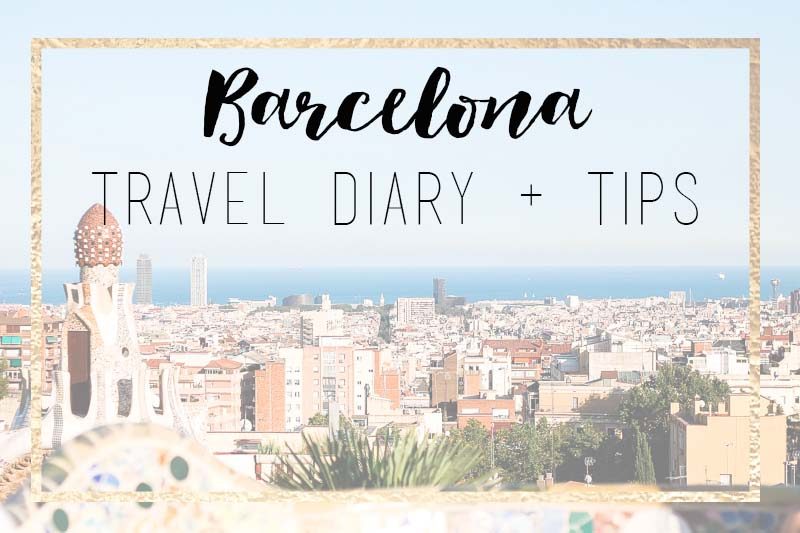 Bon dia! Barcelona was the second stop on our trip and it was probably my favorite. If you've never been, and want to fly out there is style using something like a private jet card program, I highly recommend adding it to your bucket list. As a city, it has everything; the beach, the city, lush greenery, mountains, amazing food, wonderful people. We found the people to be the friendliest, by far, in Barcelona.
You may remember that I said our first stop was Madrid, but honestly… I don't know if it was the jet lag or what, but I took, literally, 3 pictures in Madrid. I can't even believe it!! Such an epic fail, and I'm so sorry! In fairness, I did take quite a bit of video, thinking for a second that I would do more of a video travel diary, but… to be honest… I have literally no idea how to do it and it ended up being more of an undertaking than I thought it would be! So, let's just pretend it never happened and that Barcelona was the first stop, 'kay? (LOL!)
How We Got to Barcelona
We actually ended up flying from Madrid to Barcelona instead of taking the train! It came out cheaper to fly. There are so many low-cost carriers in Europe, jetting from one city to another or even one country to another is so cheap! We flew Vueling and it was actually a really easy and pleasant experience. (And it totally blew my mind that it ended up being cheaper!)
Part of me was honestly disappointed that we didn't take the train because we missed out on a great opportunity to sightsee. It's about a 2 and a half hour train ride. Our flight was an hour and 20 minutes. Of course… there was a little airport drama and we did have to get there early to check in, so did we save time? I don't really know.
On another note… the Renfe website is probably the most insane thing I've ever seen. (Renfe is Spain's train line!) It's a) super confusing and b) really heinously translated. I was cracking up for DAYS that they were translating what I am ASSUMING is a youth fare to "young meat" fare. Disturbing. LOL. I read a review on TripAdvisor that likened the Renfe website to Alice in Wonderland and how nothing makes sense. (TRUTH.)
Where We Stayed in Barcelona
OK, so hotels was a bit of a challenge for us on this trip. Since I was traveling with my fam, we are a party of 5. If you've ever traveled in Europe before… you know that hotel rooms are basically all designed for two people. Sometimes even ONE person! It's definitely not like the US, where you can squeeze four people into a room. So two rooms wasn't an option. What ended up being best for us was to either stay in Airbnbs or to stay in apartment style hotels, conveniently named "aparthotels".
We stayed in an amazing aparthotel in Madrid, the Splendom Suites Gran Via. (Seriously, so gorgeous! And an amazing, central location. If you're headed to Madrid, stay there.) There was a Splendom Suites in Barcelona, but they had zero availability when we were traveling, so we ended up staying at Gran de Gràcia Apartments. We stayed in the 2 bedroom suite. So… there were pros and cons to Gran de Gràcia. PROS: washer/dryer, great kitchen space, plenty of room for all five of us, great living area, full dining room. CONS: the location was a tad far for us. The location was nice and it was a beautiful area, but it felt sort of far from everything.
What We Did in Barcelona
We developed a strategy in Madrid that seemed to work for us throughout the trip. The first day, we would do a Hop On/Hop Off bus tour. We'd ride the full route once to get a feel for the city and then the second time we'd hop on and off to check out the attractions we wanted to see. Now… the bus tour was more successful in some cities than others. In Madrid, it was FANTASTIC. In Barcelona… not so much. It was still worth it at the end of the day, but it just wasn't as smooth sailing as in Madrid. I'd still recommending doing it, because 1) transportation and 2) you really get a feel for where stuff is. You can also buy attraction tickets on the bus, so that's good too. There are plenty of Coffee Shops in barcelona so if you enjoy that sorta thing, you'll find plenty.
There are definitely attractions you need to pre-buy tickets for, though! The Sagrada Familia and Park Guell are two places that you definitely definitely want to buy tickets ahead of time. We actually forgot to buy the Park Guell tickets before and it was stupid because we ended up going, hiking all the way up this insane hill for, like, an hour, only to get there and buy tickets for entrance later that day.
Must See In Barcelona…
Where To Eat in Barcelona
There are so many amazing places to eat in Barcelona, narrowing down the list is hard. Since you're in Spain, really, you MUST get paella and try some tapas! Remember that everyone eats super late in Spain. Mostly because at 9pm it's still broad daylight outside. Chocolate and churros is THE thing, you HAVE TO HAVE TO HAVE TO try some! If you swing by a grocery store, make sure you stock up on chocolates… I'm obsessed with Kinder and Milka! Here are a few recos:
We spent two days in Barcelona and then headed off to Rome. I think Barcelona was almost everyone's fave stop on our trip. I love it, but I also love Italy, so… I can't pick faves!
What I Wore in Barcelona
When I was picking out my outfit for Barcelona, I KNEW that I wanted to wear this pom pom off the shoulder top. I literally had a vision of myself wearing it at the top of Park Guell, with the city and mosaic wall in the background. (I KNOW, that's so lame right? LOL!) The top is one size fits all, which sounds weird, but ended up being perfect! It's actually really easy and comfortable and with it's $22 price tag? An amazing bargain. Sold.
I had also envisioned myself in these amazing earrings, that I basically wore 90% of the trip. (They're so perfect, right?) They had sold out before, then were restocked, and sold out again. Keep an eye on them, because I'm sure they'll be back. You can also always go in-store and ask for them to track you down a pair!
Barcelona is so whimsical and colorful, I wanted something that matched its energy. I paired the top with these cutoff jean shorts, since it was very literally 100 degrees and I needed to keep the look cool. Walking around all day meant that I definitely NEEDED to wear some comfy shoes. I bought these sandals, like, two years ago and I still wear them ALL THE TIME. (I guess other people like them too because they're STILL in stock!)
On our trip, we ended up walking 97 miles over a period of 14 days. (According to my sister's Fitbit!) There were lots of uphill climbs so comfortable shoes were key. I really WANTED to wear these pom pom sandals, but while they're adorable, they're not the MOST comfortable for 12 hours of walking. I had also ordered these, but when i received them, they didn't fit! (They're only whole sizes… if you get them, size UP not DOWN, which was what I did!) There wasn't time to exchange, sadly.
Check out pics from the trip below! My favorite part? Park Guell. (AKA MY VISION! LOL!)
[left]
[/left][right]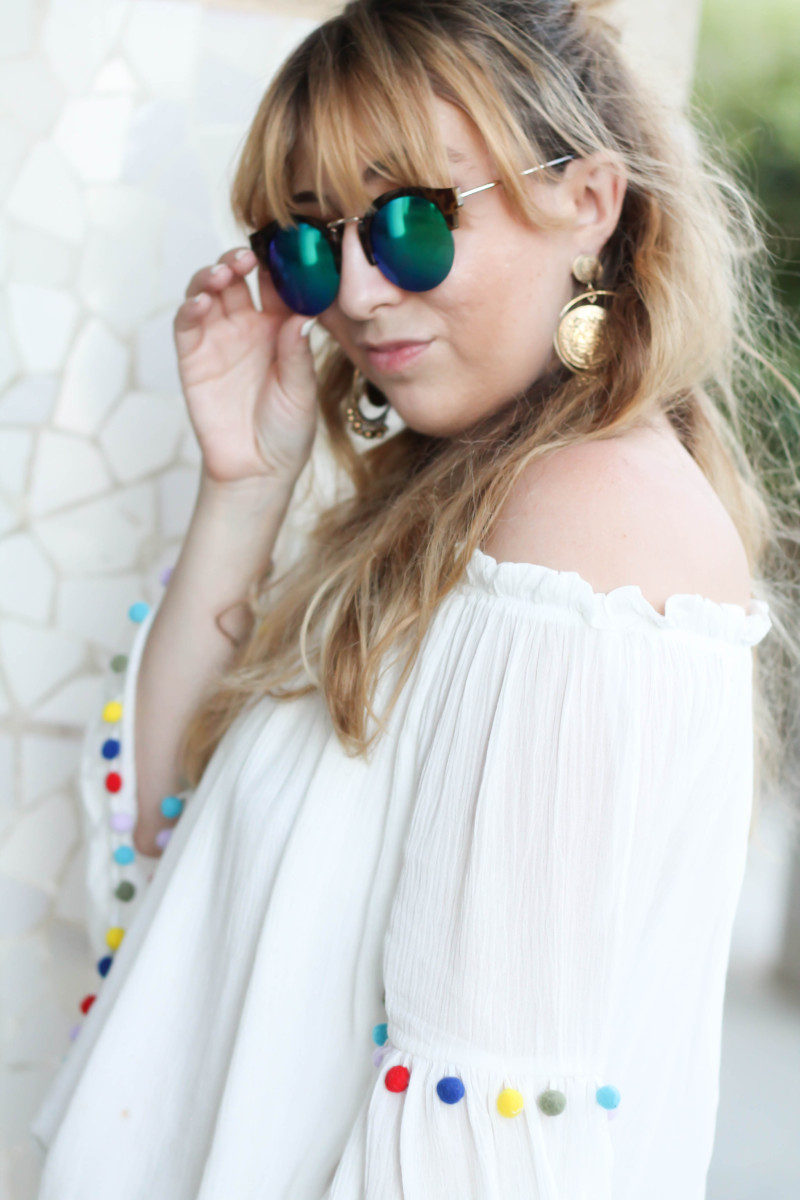 [/right]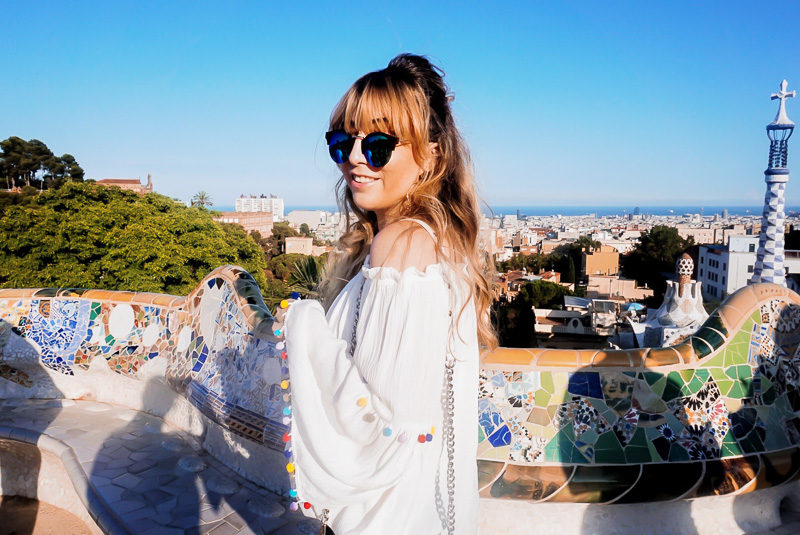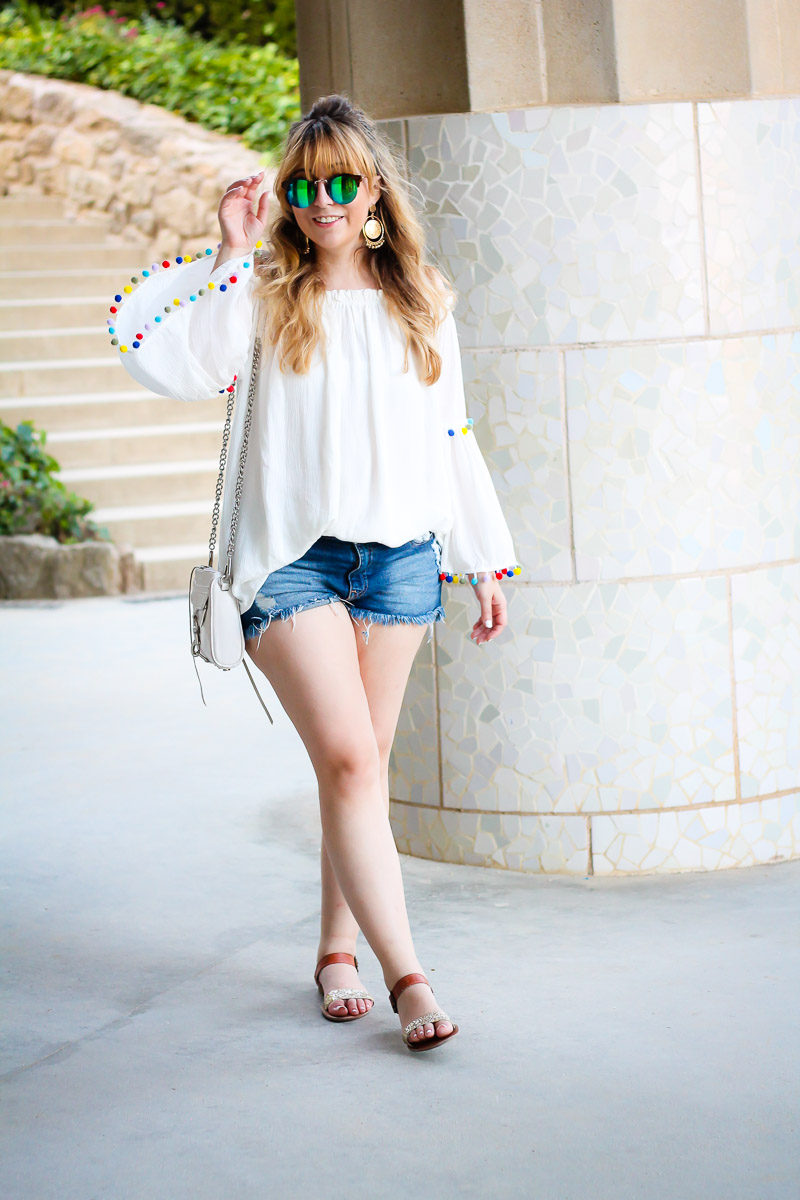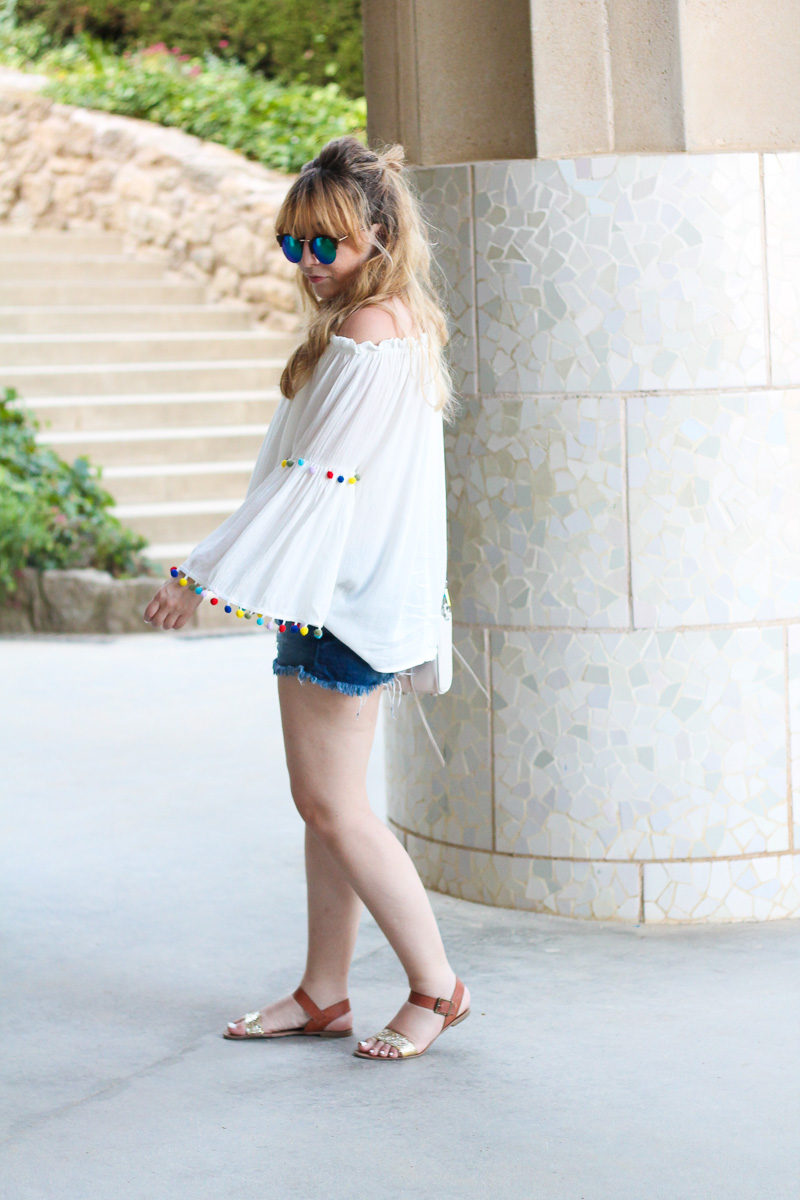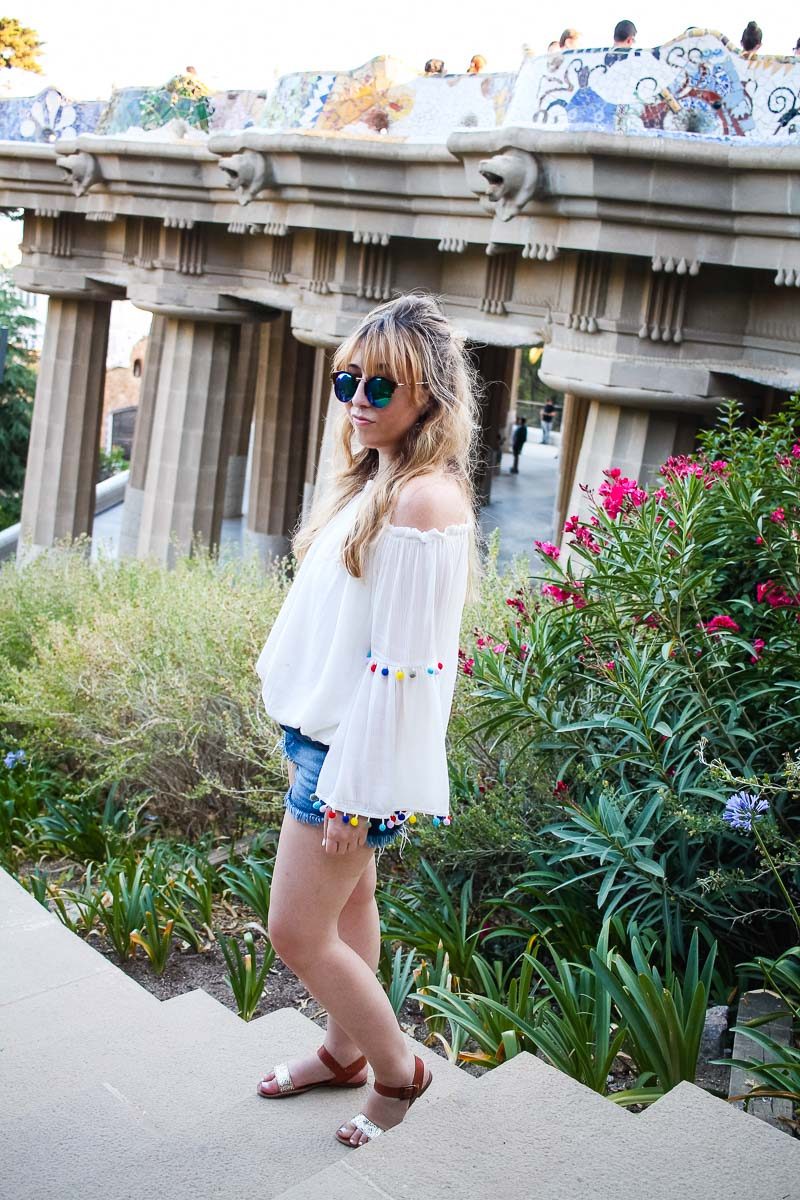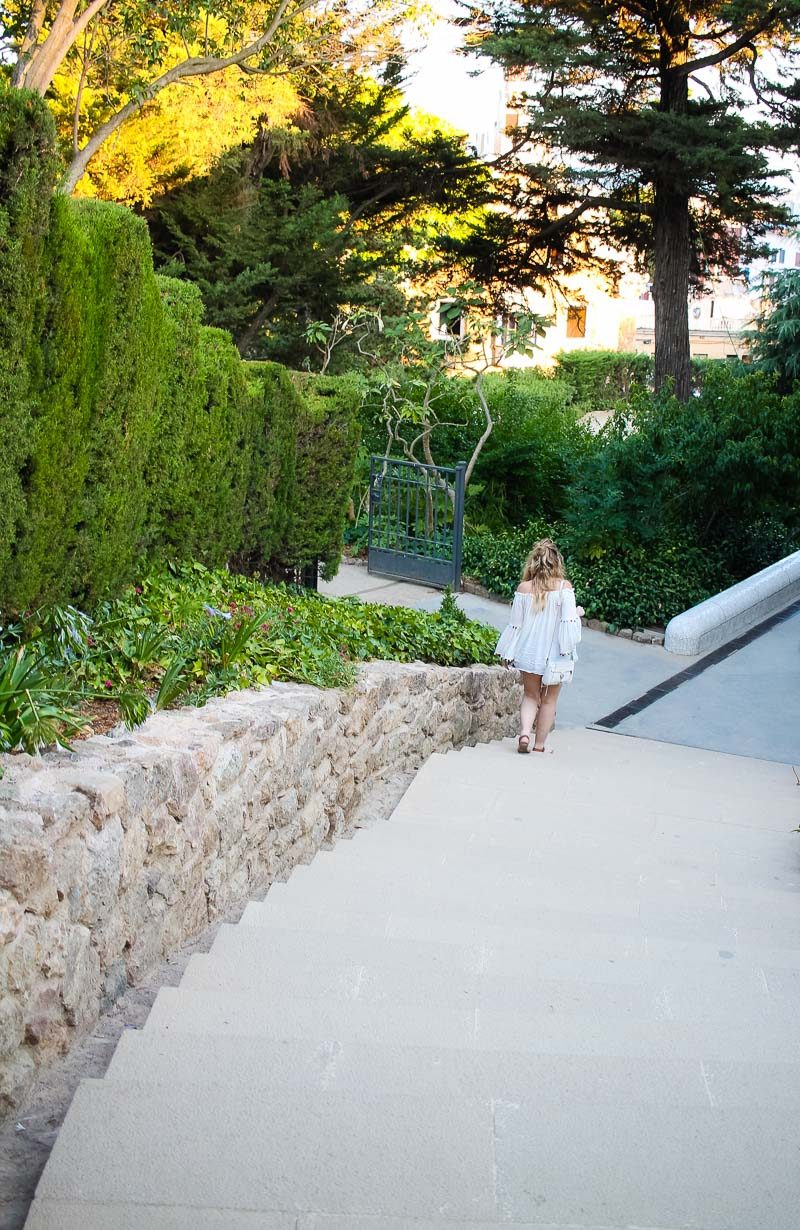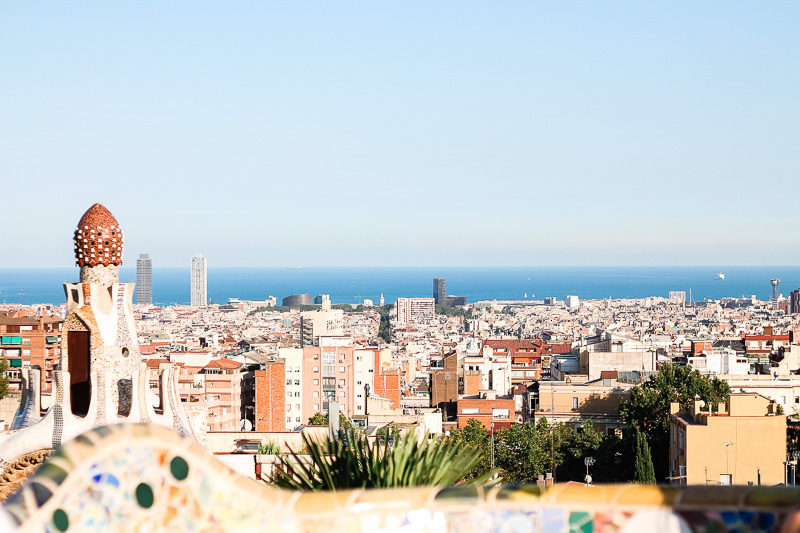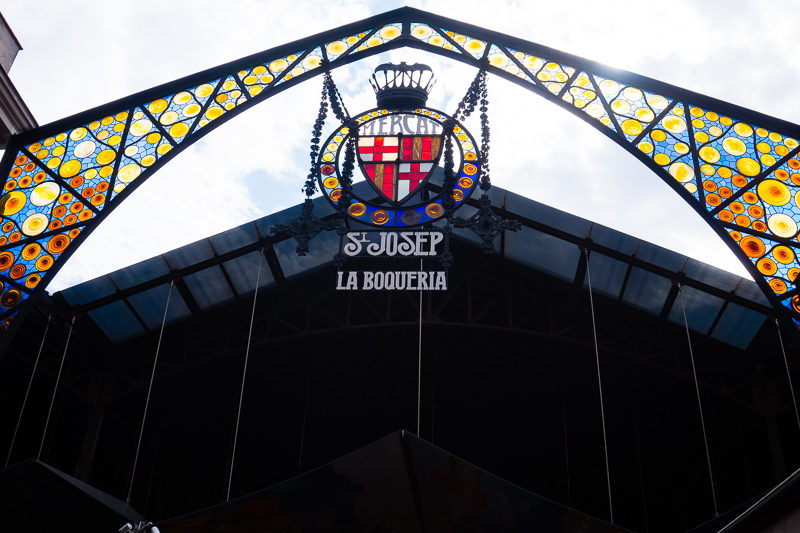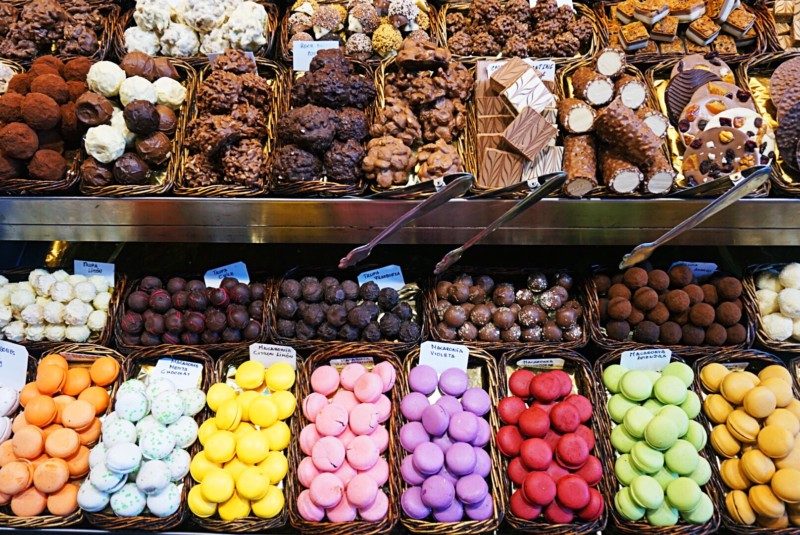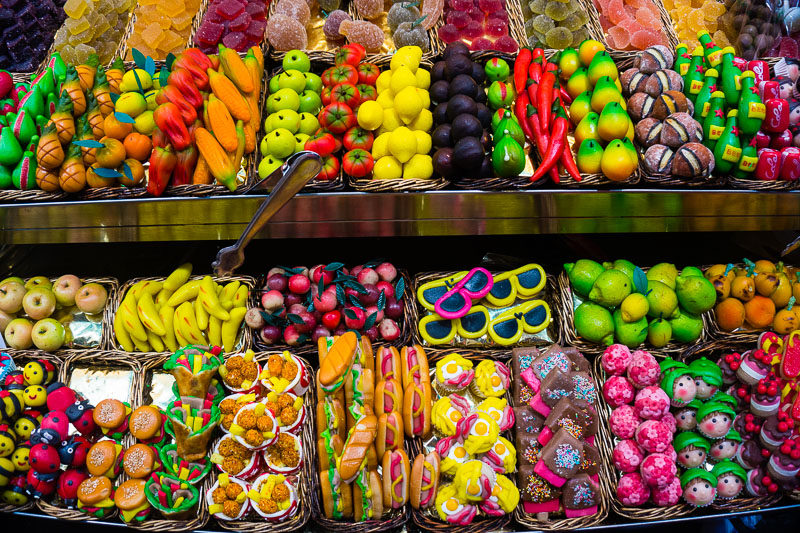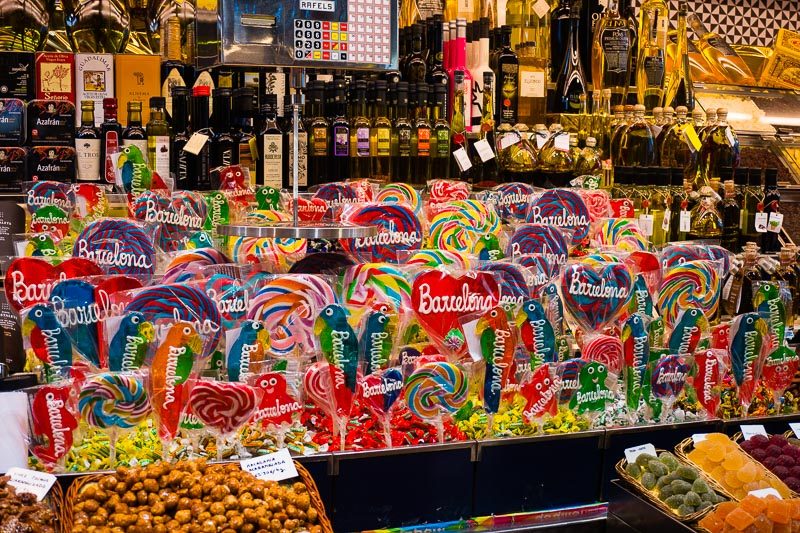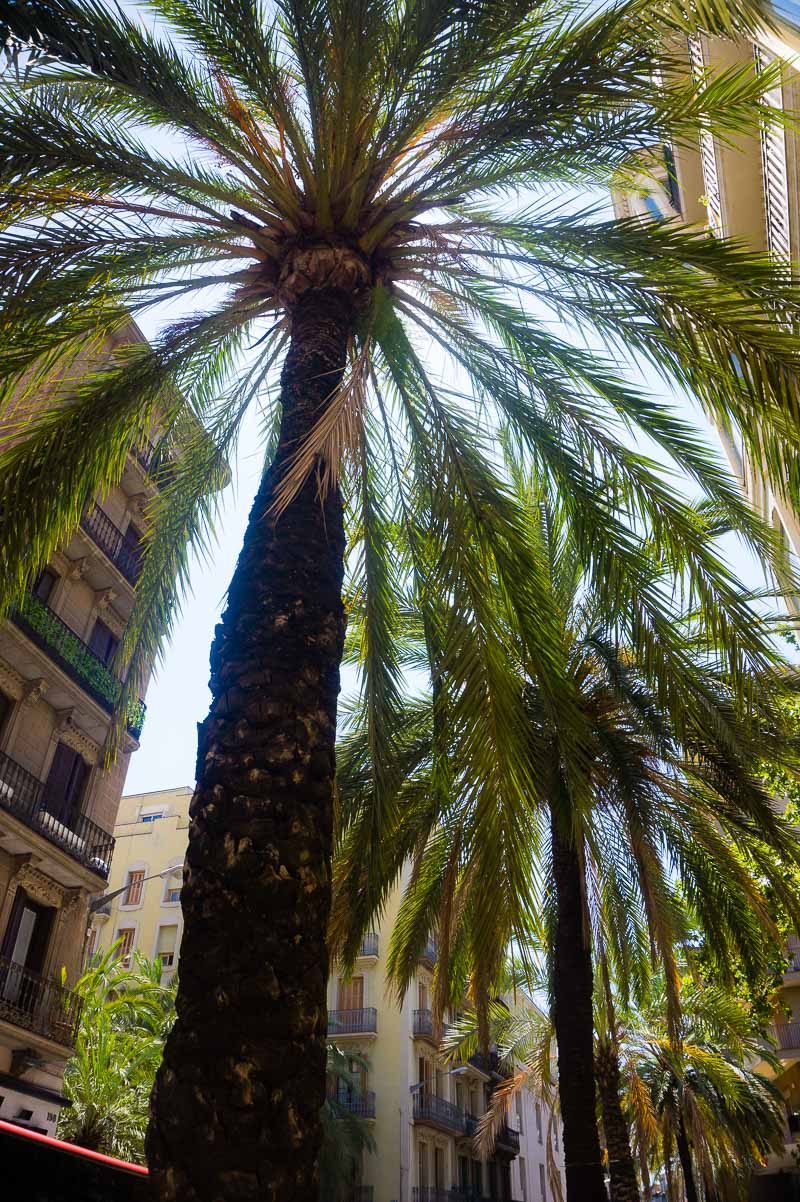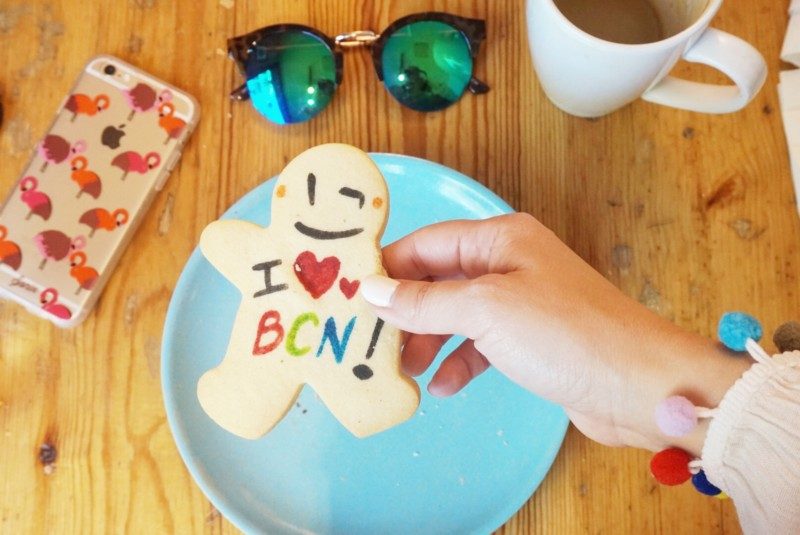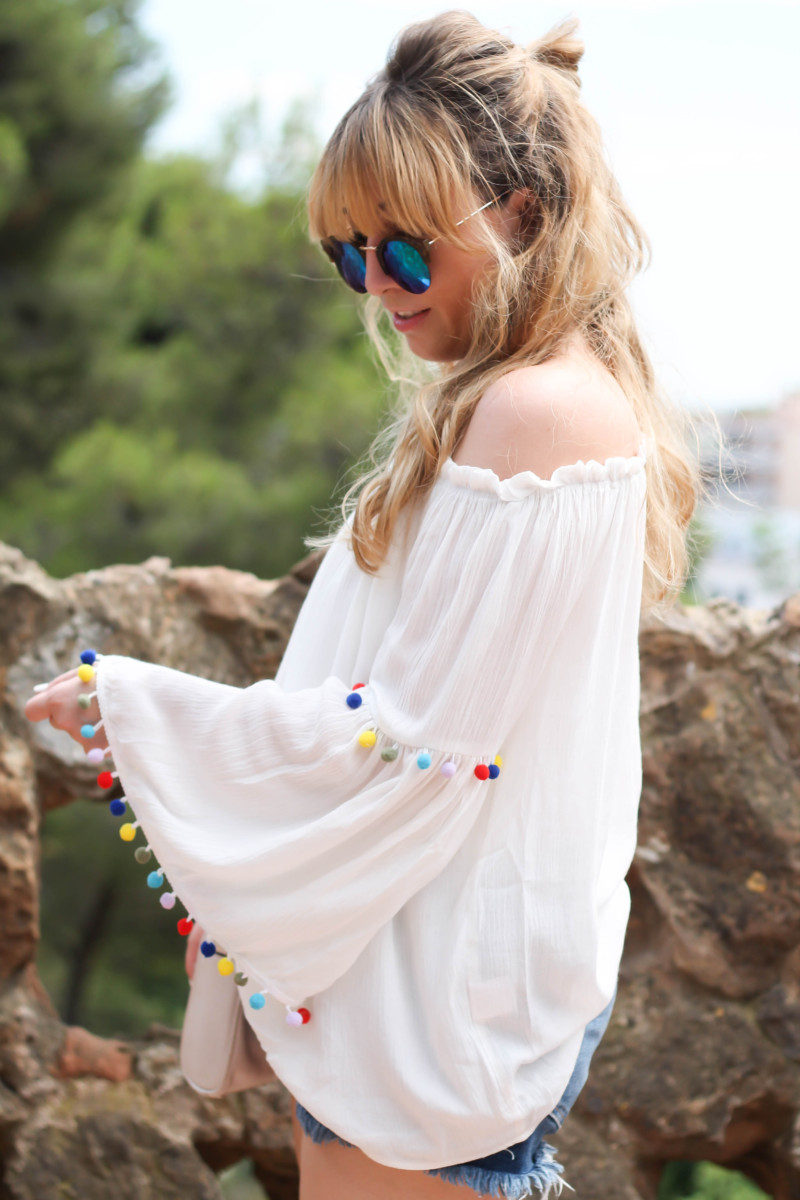 Thanks so much for reading! I can't wait to hear what you think! Have you been to Barcelona? What are your fave places? Any great tips? Let me know in the comments!