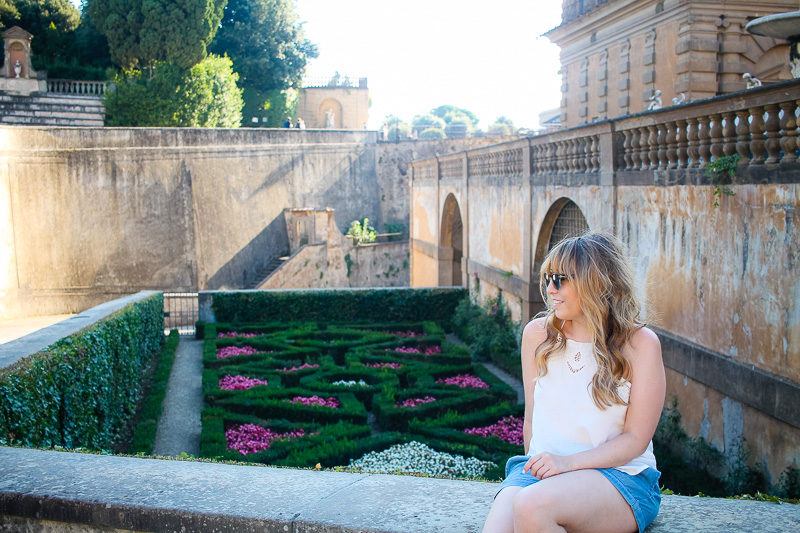 Happy Saturday! Hope you're having a great weekend so far! Thanks for popping by to check out my latest post. In case you missed it, make sure you check out my full Florence travel diary for all of my tips and advice on traveling in Firenze. But I actually also wanted to dedicate a whole post to the Palazzo Pitti!
As I had mentioned before, there is an amazing Karl Lagerfeld 'Visions of Fashion' exhibit going on right now at the Palazzo Pitti. It runs through October 23, so if you're headed to Florence before then… make sure you visit.
In addition to checking out the exhibit, which showcased some of Karl's most iconic photographs and campaigns, we toured the royal apartments, the Boboli Gardens, checked out the Costume Gallery and basically just wandered around.
I wore these super comfy chambray shorts and this easy embroidered crop top… it was CRAZY hot in Florence while we were there! I definitely needed to keep it cool for running around the city! Check out photos of the exhibit as well as the gorgeous gardens below! (Don't miss that shot of the Duomo!)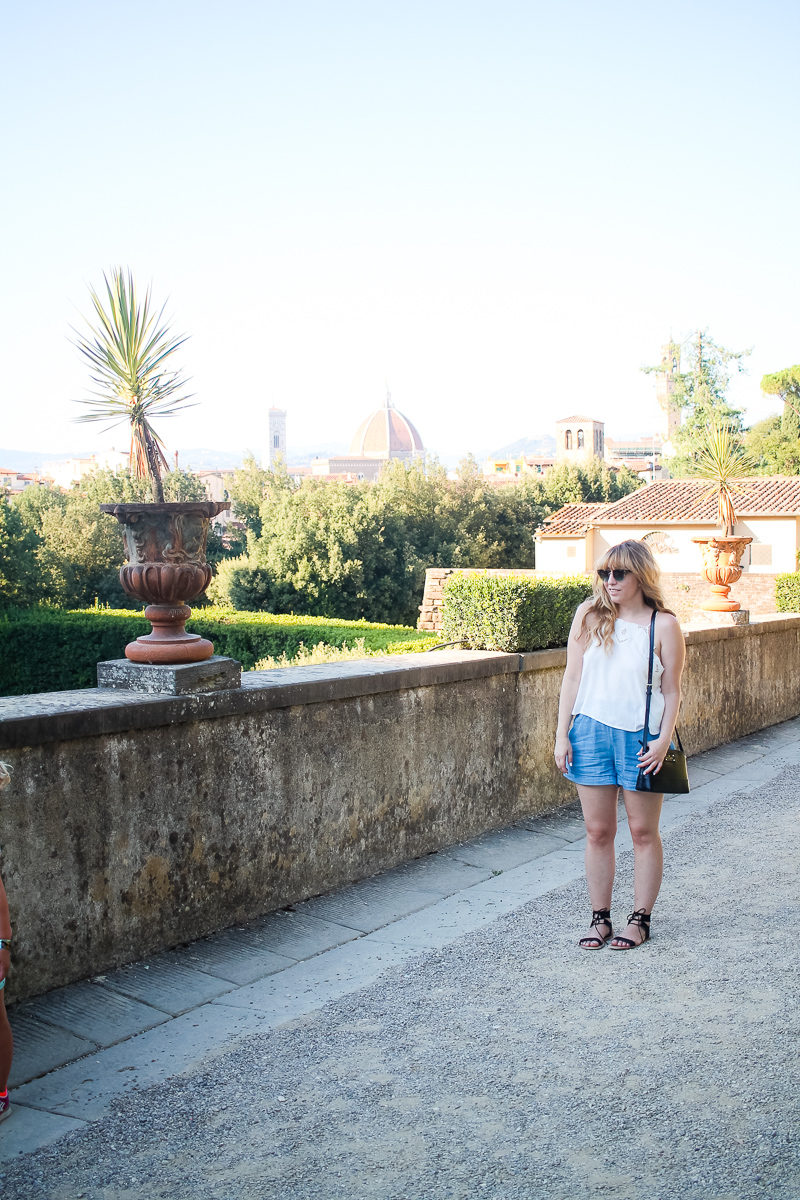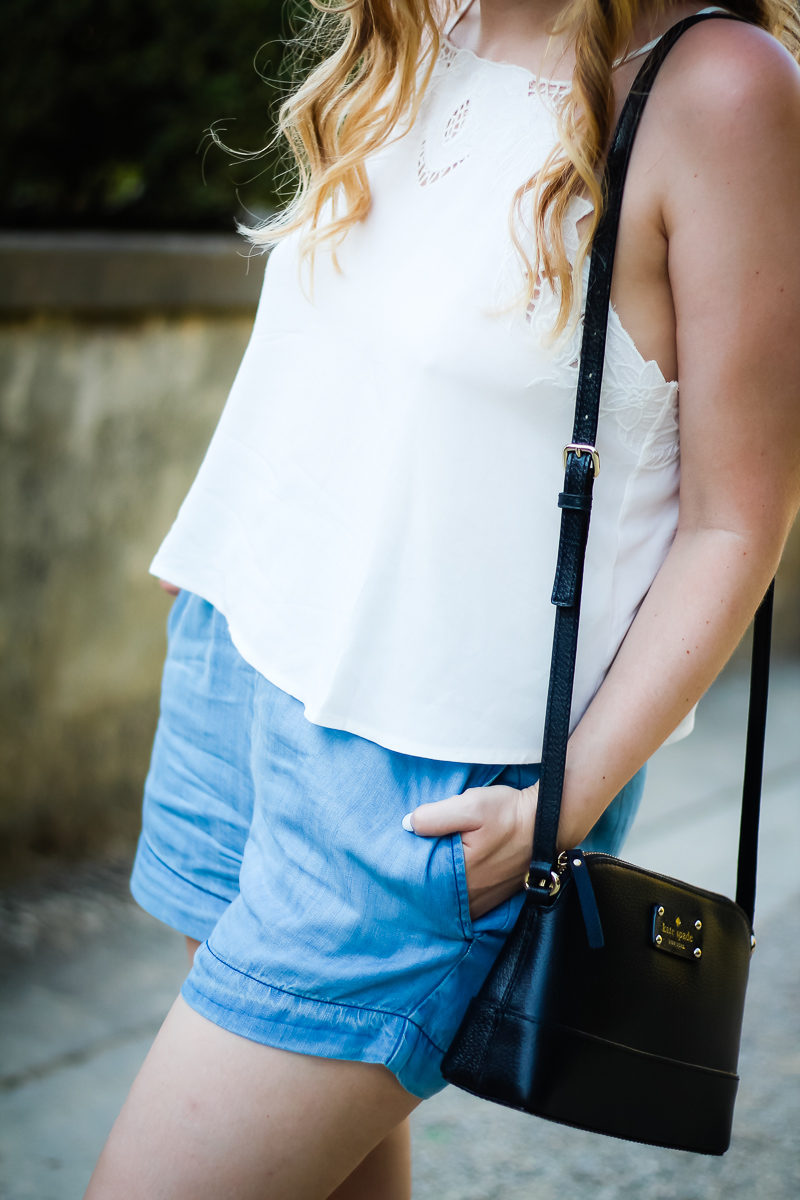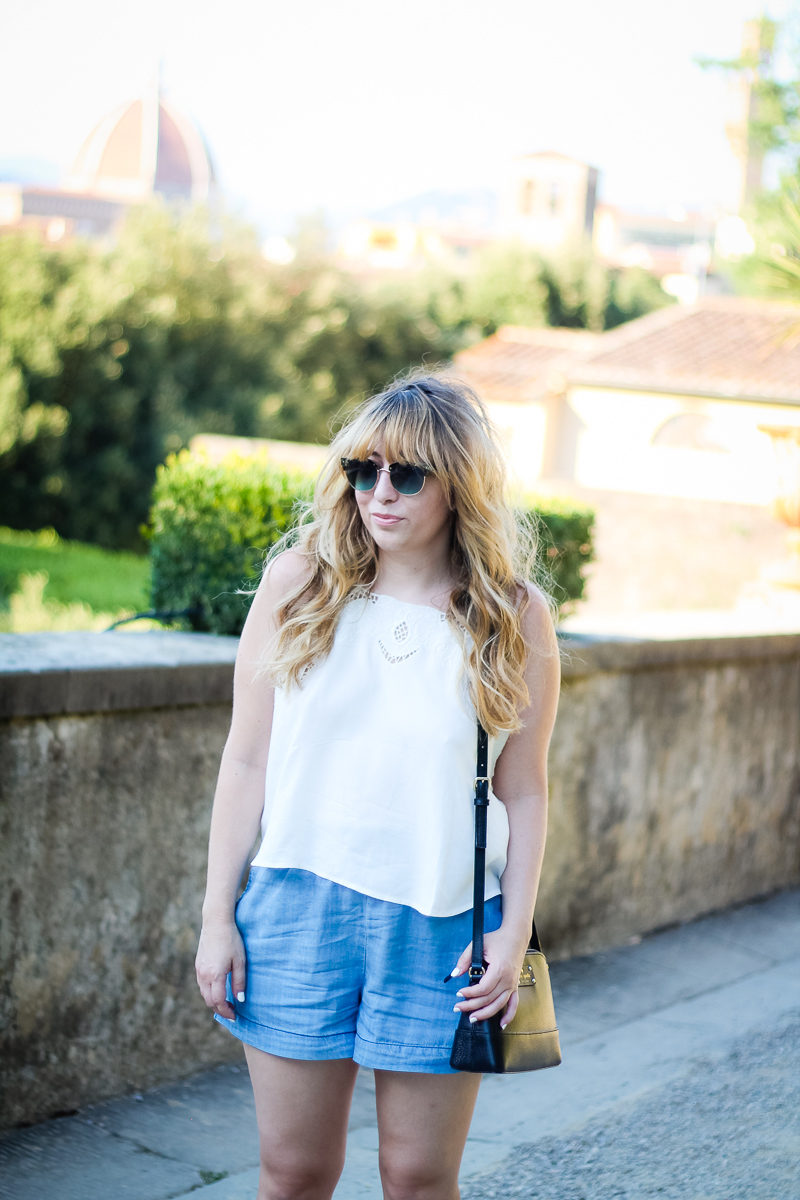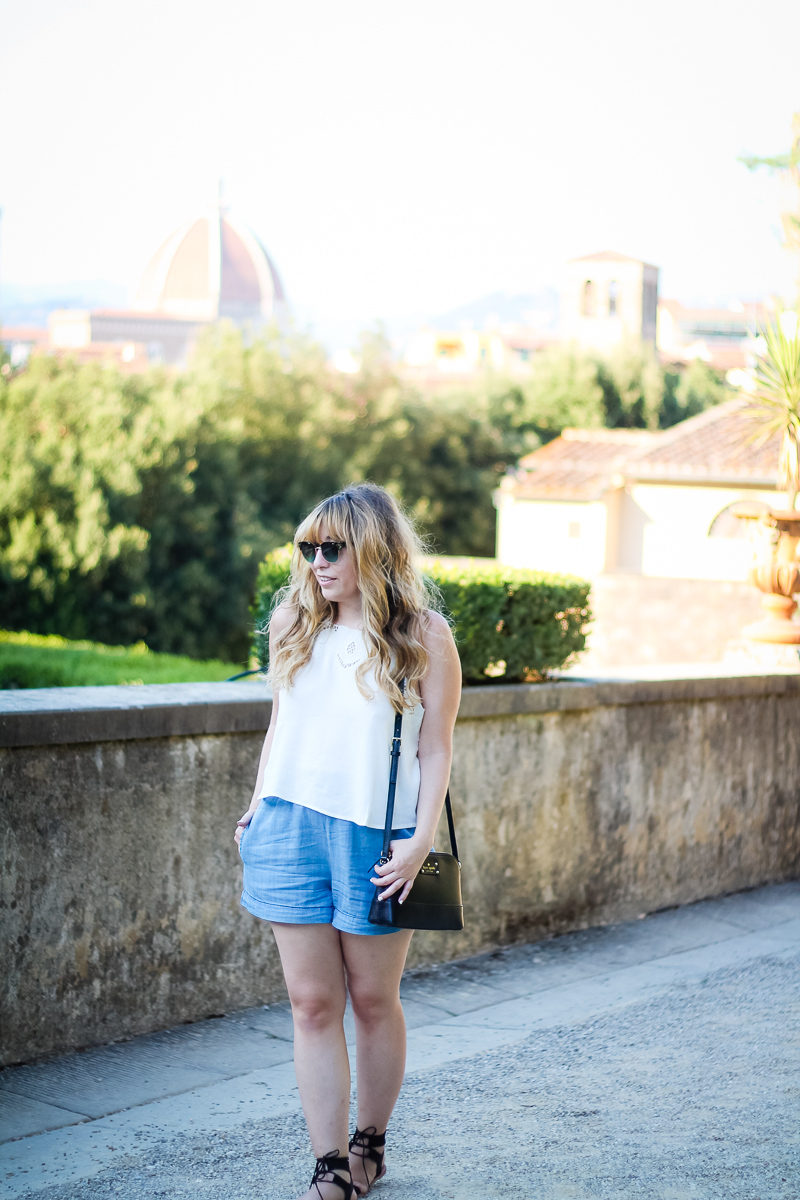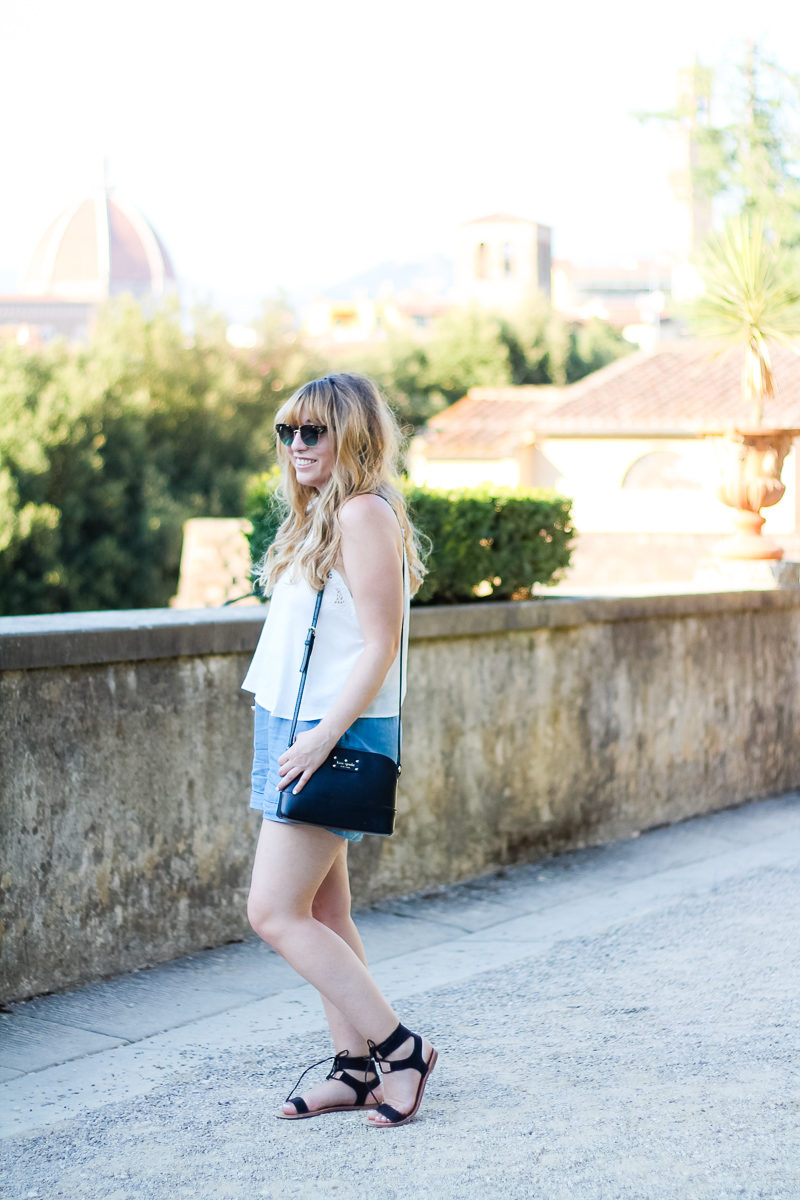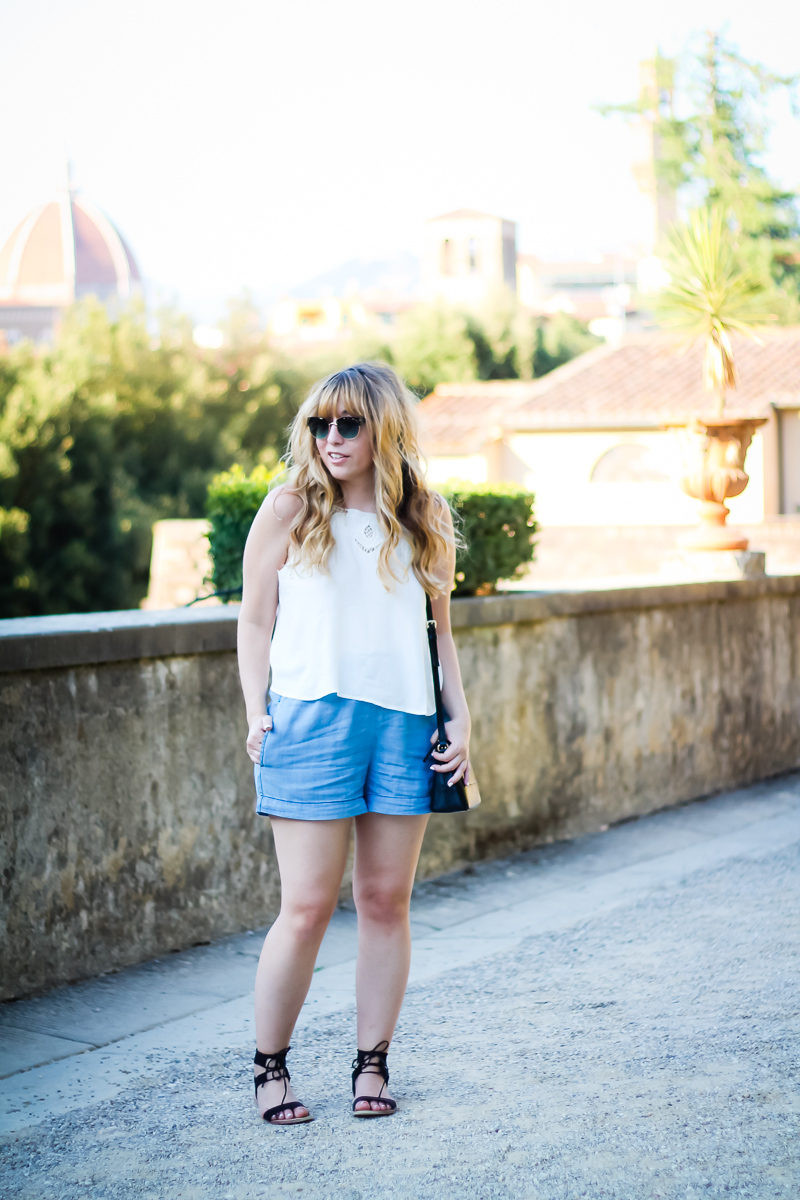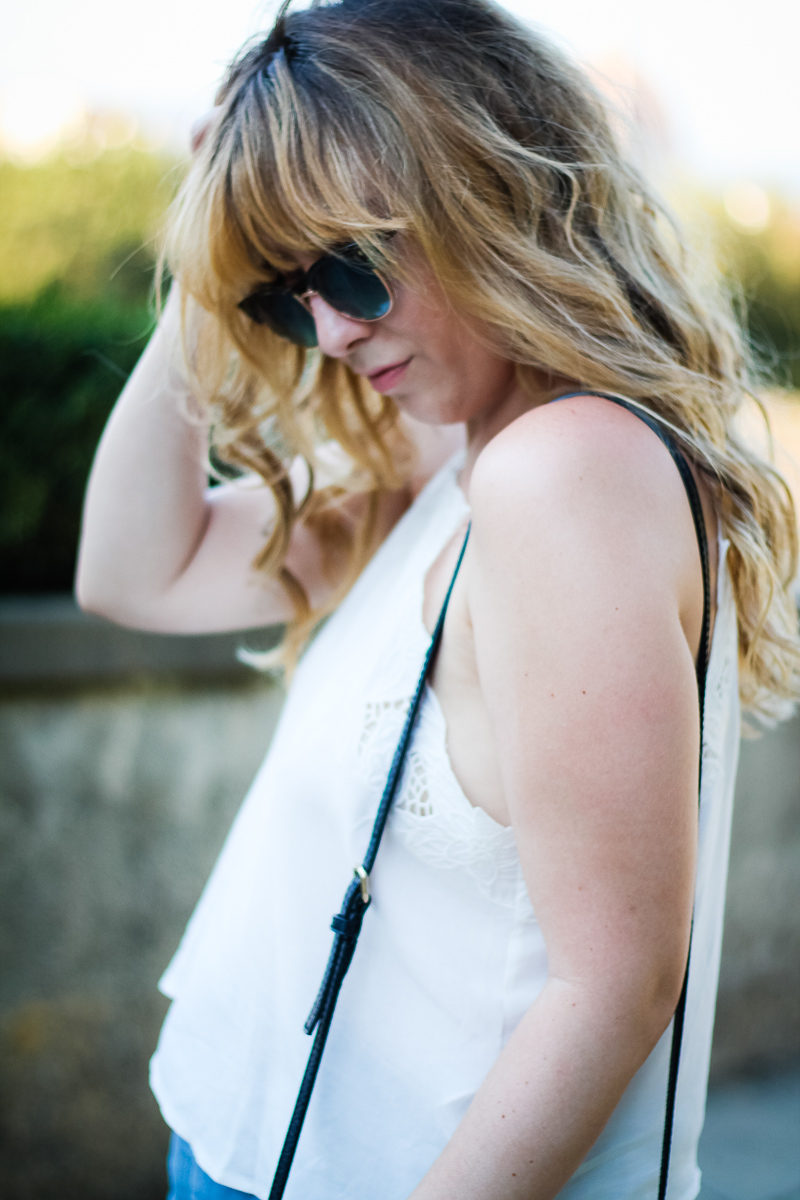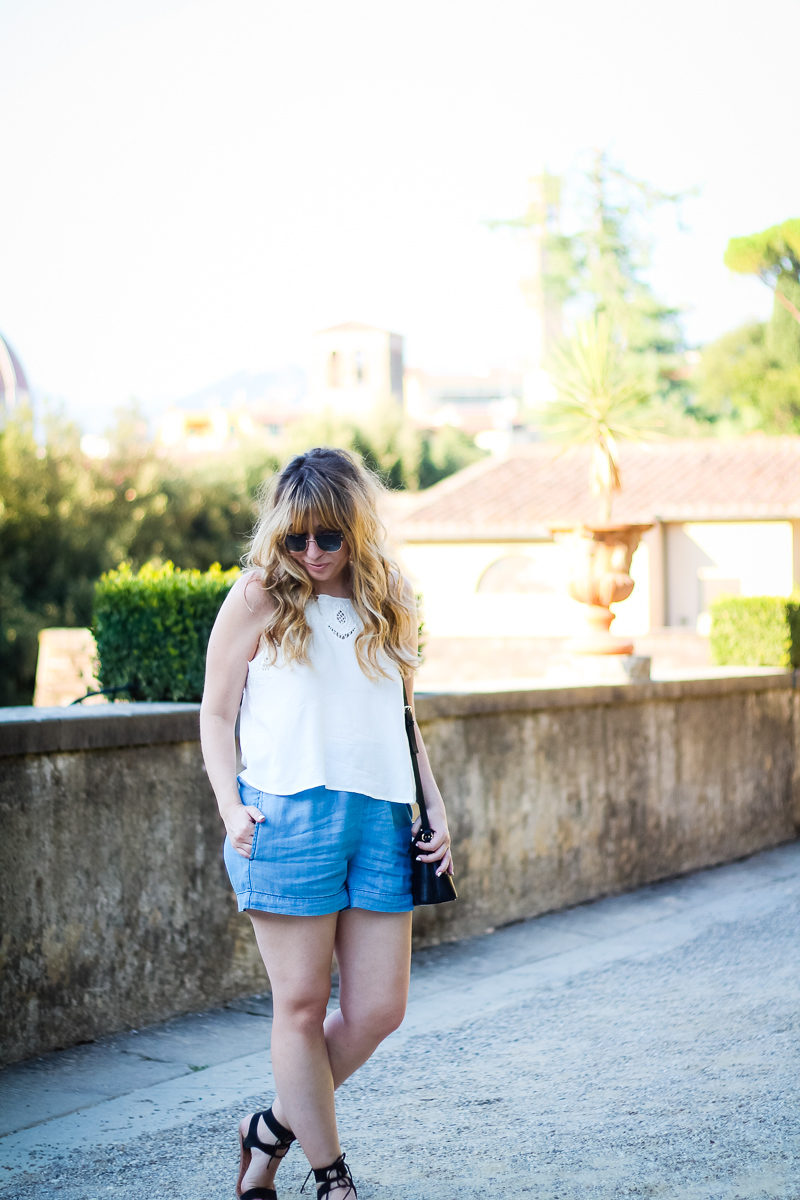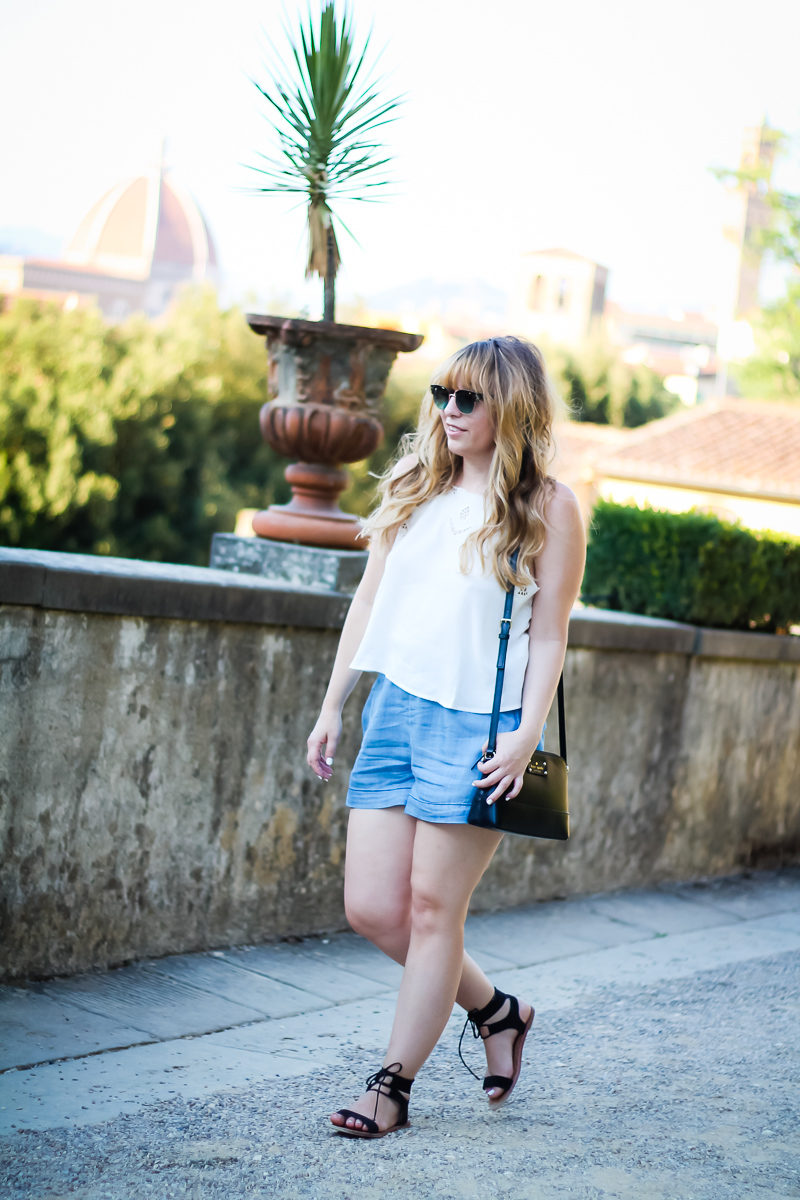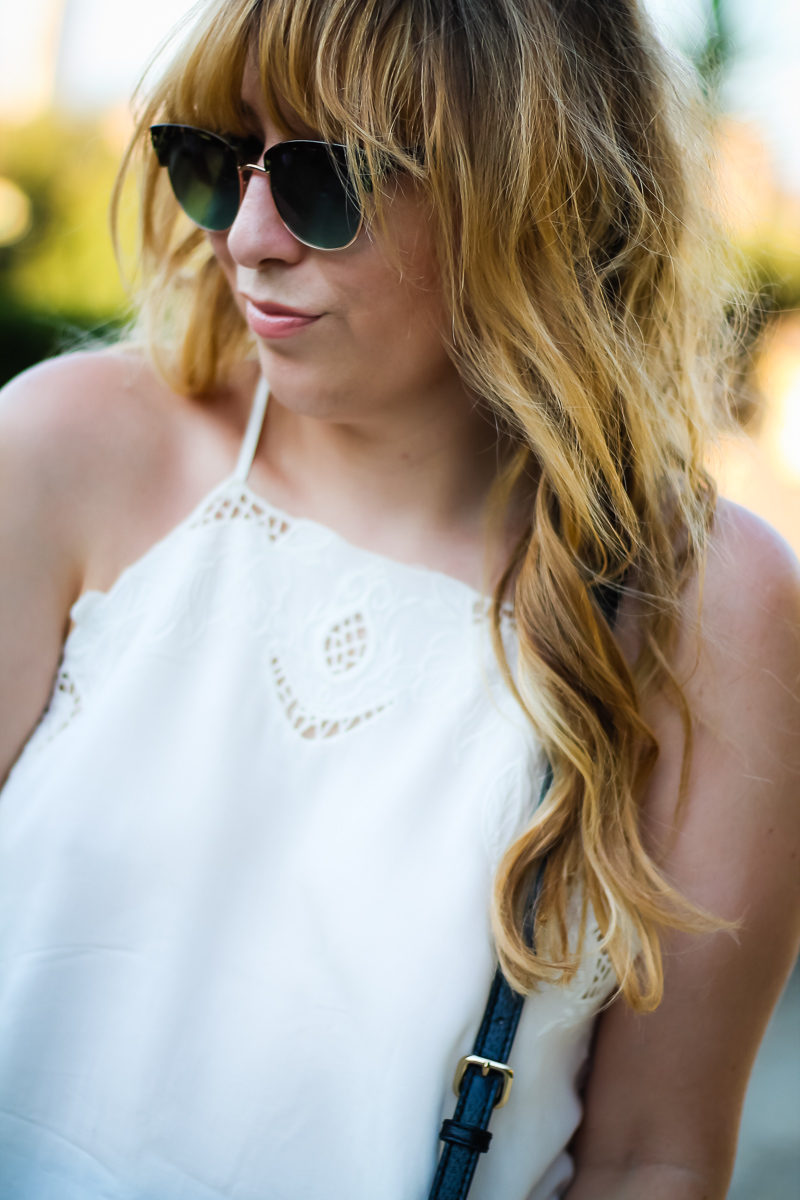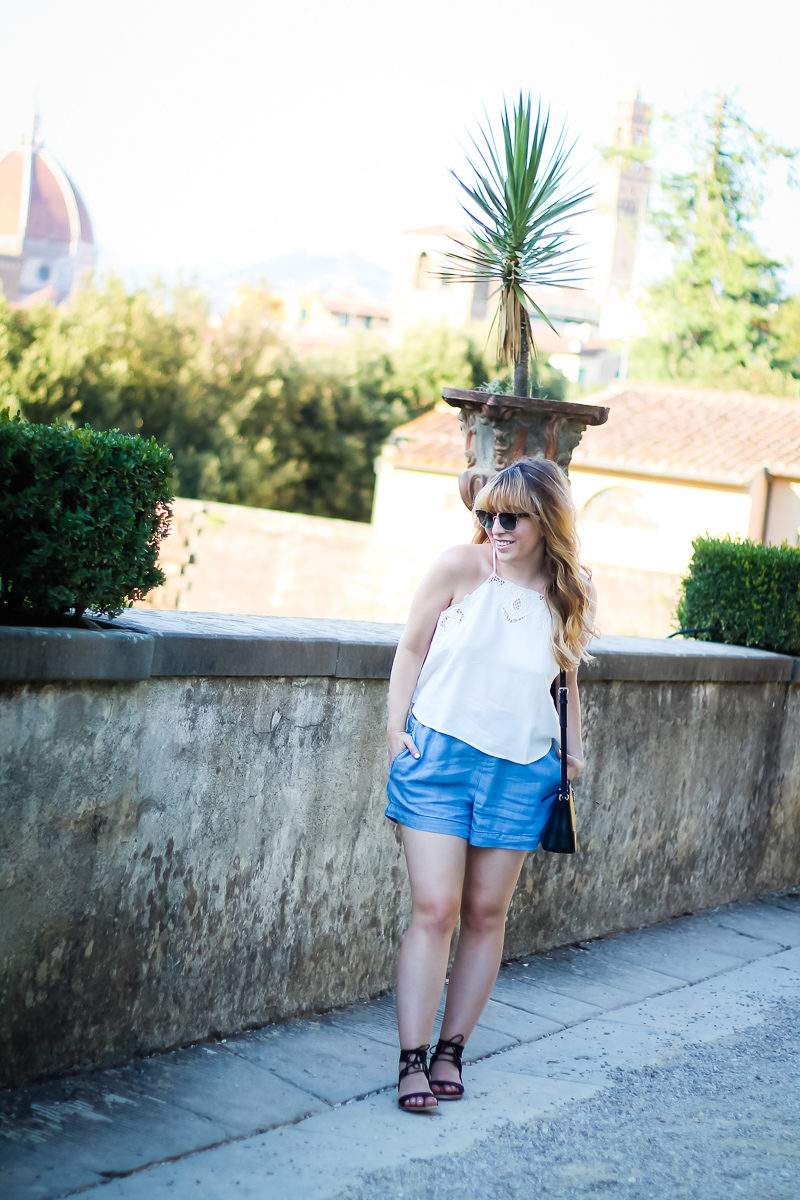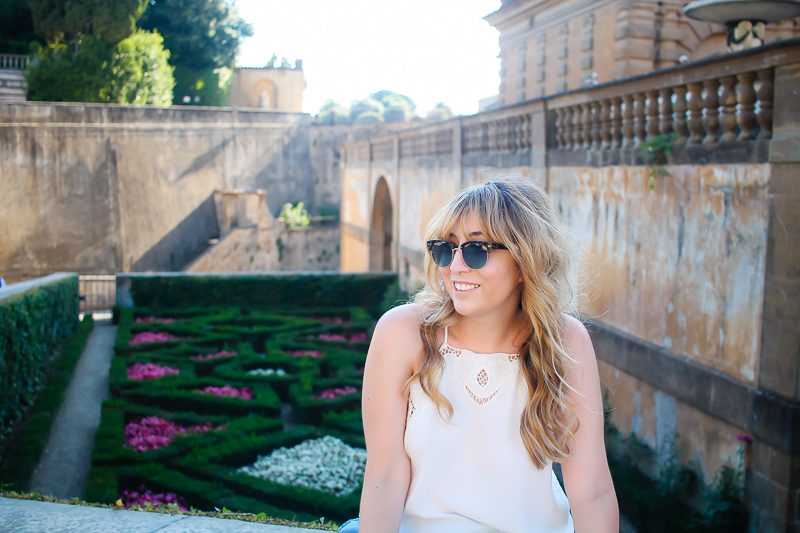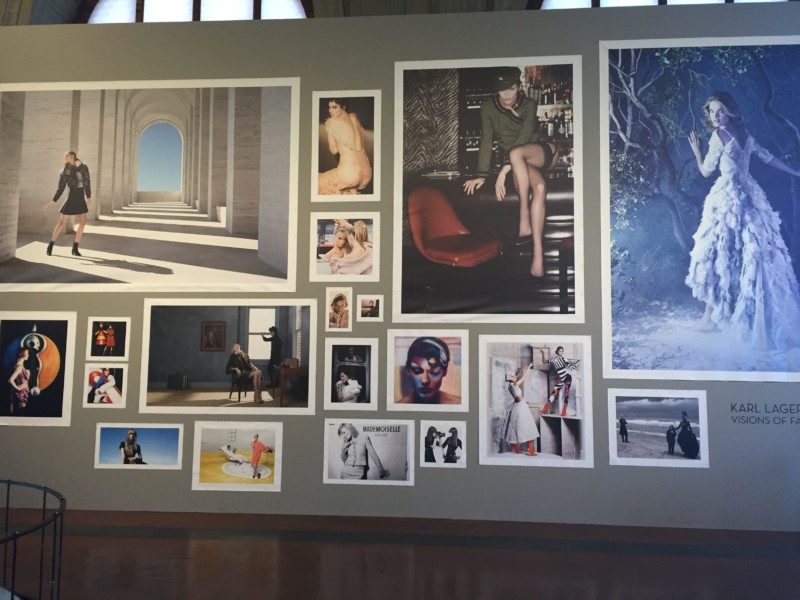 Thanks for reading! Have a great weekend!