After we settled in Florence, we used it as our base for day trips around Italy. Namely, we hit Cinque Terre and Venice! Truthfully, we didn't feel like we 100% took advantage of our time in Venice. While there's not necessarily TONS to do, it's just so beautiful and there are so many things to see. I especially had wanted to venture to Burano to see the beautiful, colorful houses. There was definitely not enough time for that!
We got majorly lost and spent most of the time wandering around the many twisty, turn-y alleys that seemed to lead nowhere. We DID have some delicious pizza, though! (Don't ask me the name, we totally just found it, while randomly wandering the streets.)
We also made sure to get a gondola ride in, and I picked up a lace fan that I had been dying to snag! Of course… we couldn't leave without checking out the Rialto bridge and the Piazza San Marco. (My sister Megan REALLY WANTED to have pigeons land on her, which I think is disgusting, but YOLO.) Overall, I wish we had more time in Venice, and I'll definitely be going back!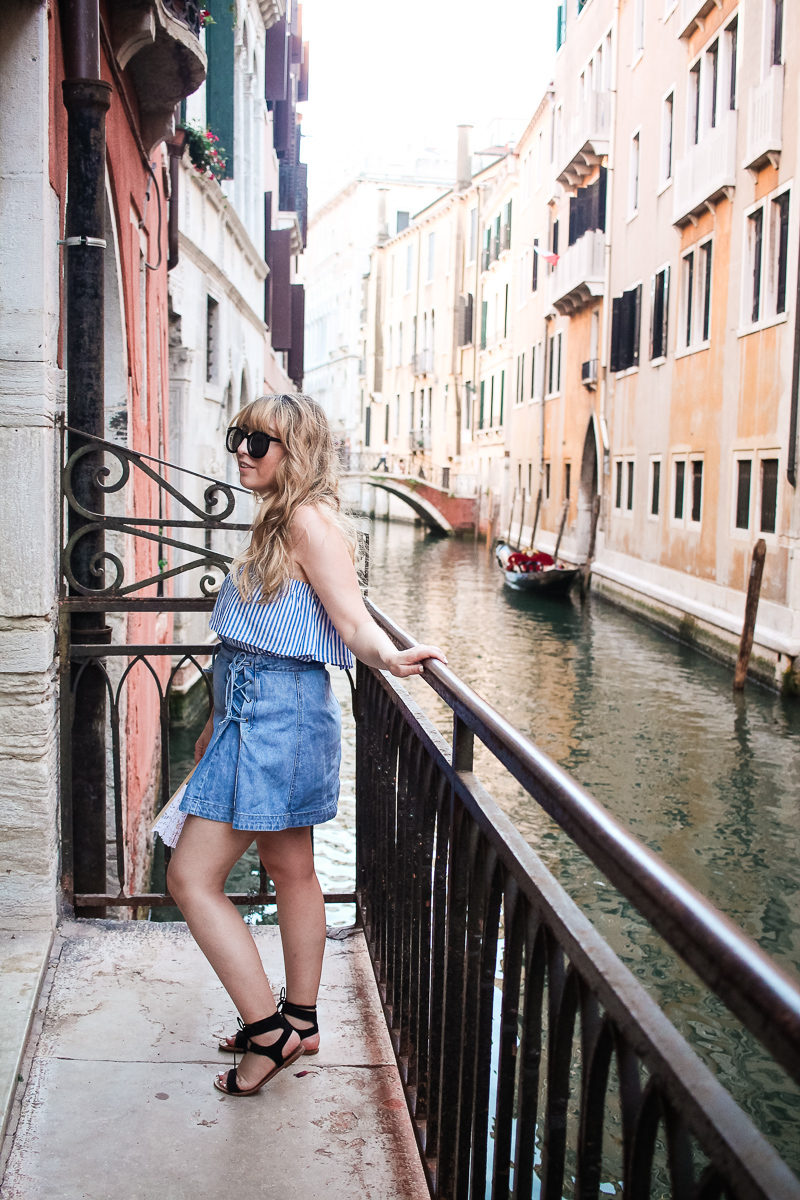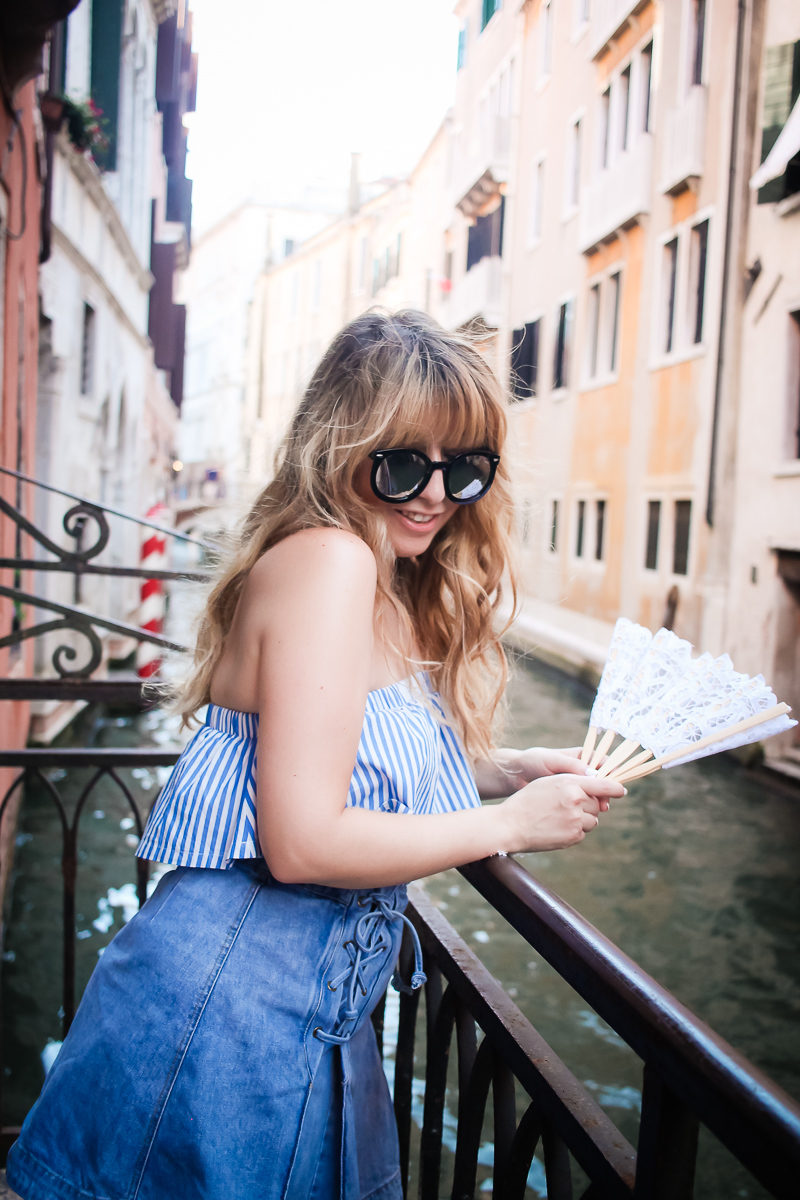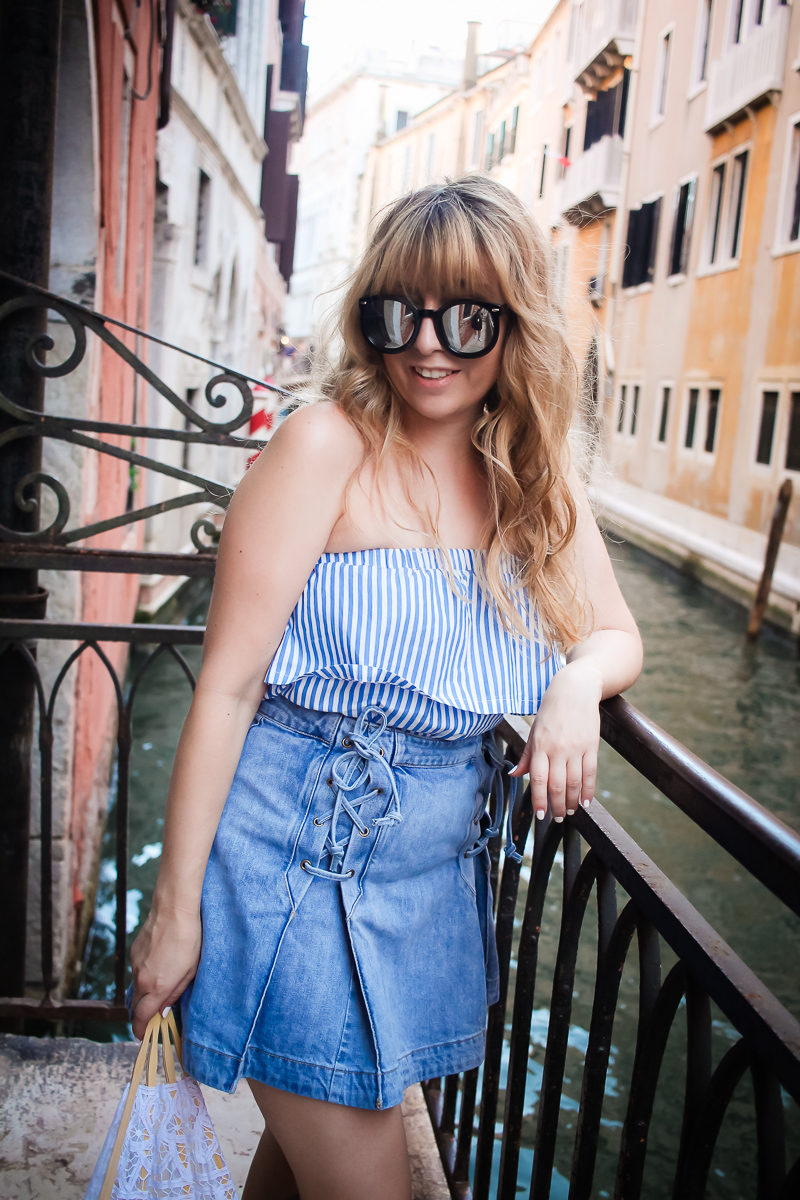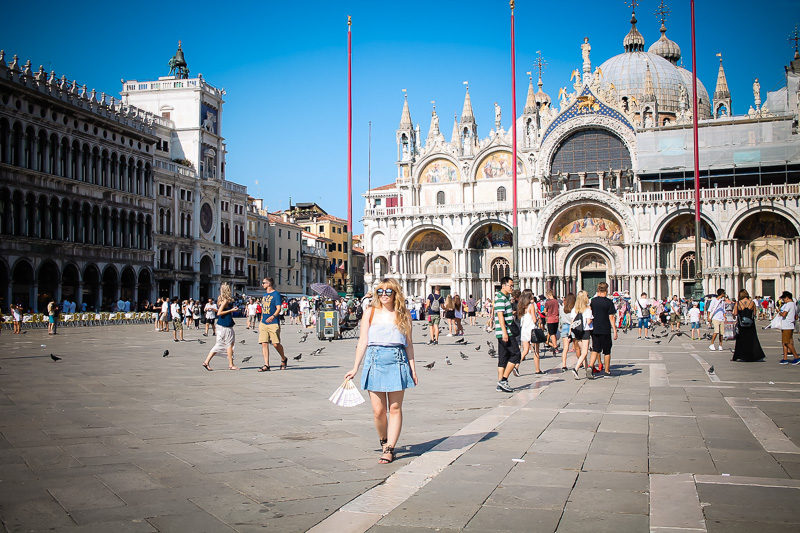 Thanks so much for reading! Hope you had a great weekend!