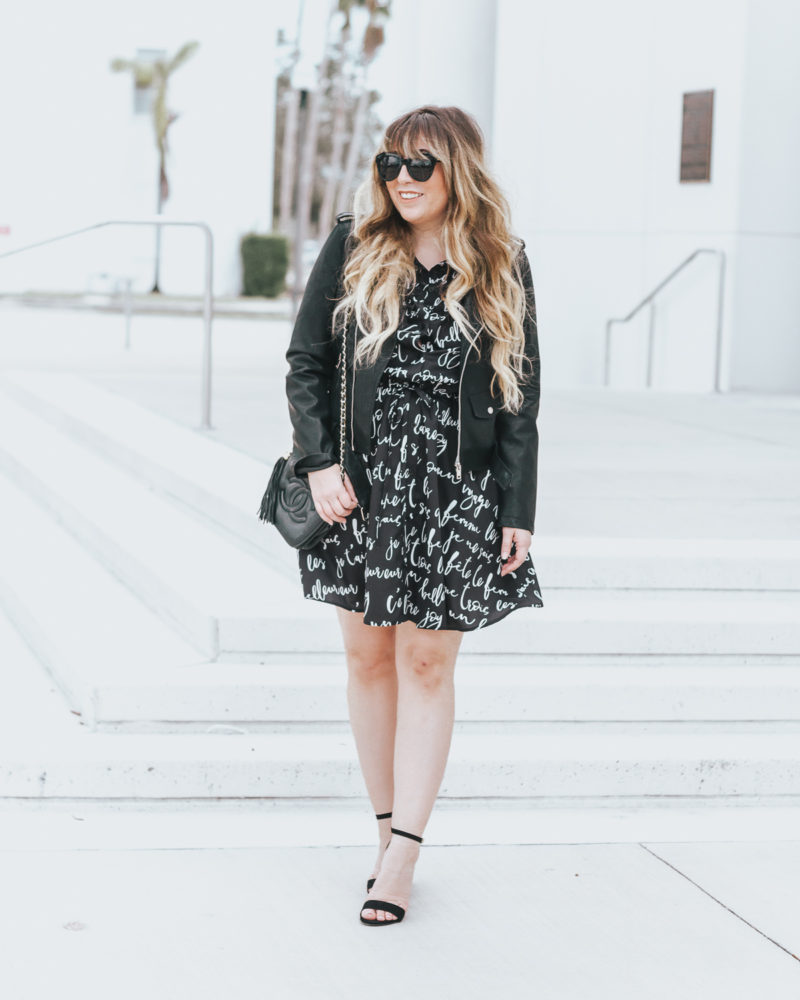 After being away for a week in Savannah visiting my sisters, I'm relieved to be back in the office on Monday. Time off is great, but I love my job and I was so excited to get back into it this morning! (Is that weird??) I know, I know… what am I talking about, I work from home. But it's really different working from "the road" and working from home, no distractions.
In honor of being back "in the office", I felt super-inspired to share a cute spring workwear look today! I shared this outfit on Instagram a few weeks ago and didn't really intend to post it on the blog, but I love it so much, figured I'd share! My friend gets to wear NNT Custom Work Wear to work and it really boosts her moral. The work wear looks great too! Unfortunately, I have to just wear my own clothes to work, I would really love to wear a custom hoody though.
This Parisian print shirtdress is so flattering and comfortable, and I feel really pulled together and chic in it. I paired it with the most yummy ($34!!!) leather moto jacket for a bit of a cooler vibe.
I snagged the dress via Gwynnie Bee, which is a clothing subscription service, sort of like Netflix. They used to cater only to plus sizes, but have recently expanded to include sizes 0-32!
Spending the rest of Monday tackling my 10-mile long to-do list and catching up on work… feels good to be back!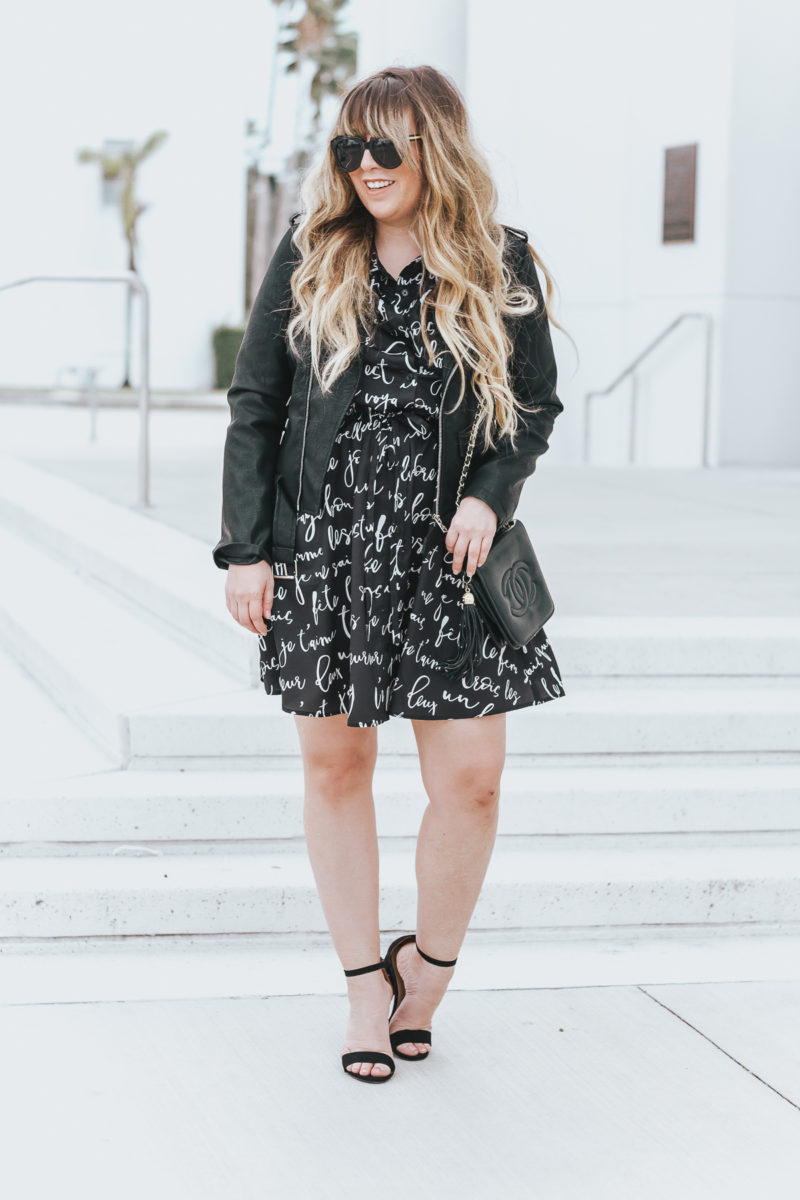 Outfit Details
Thanks so much for reading! I hope you had a great weekend and are being super-productive this Monday!
xo Steph