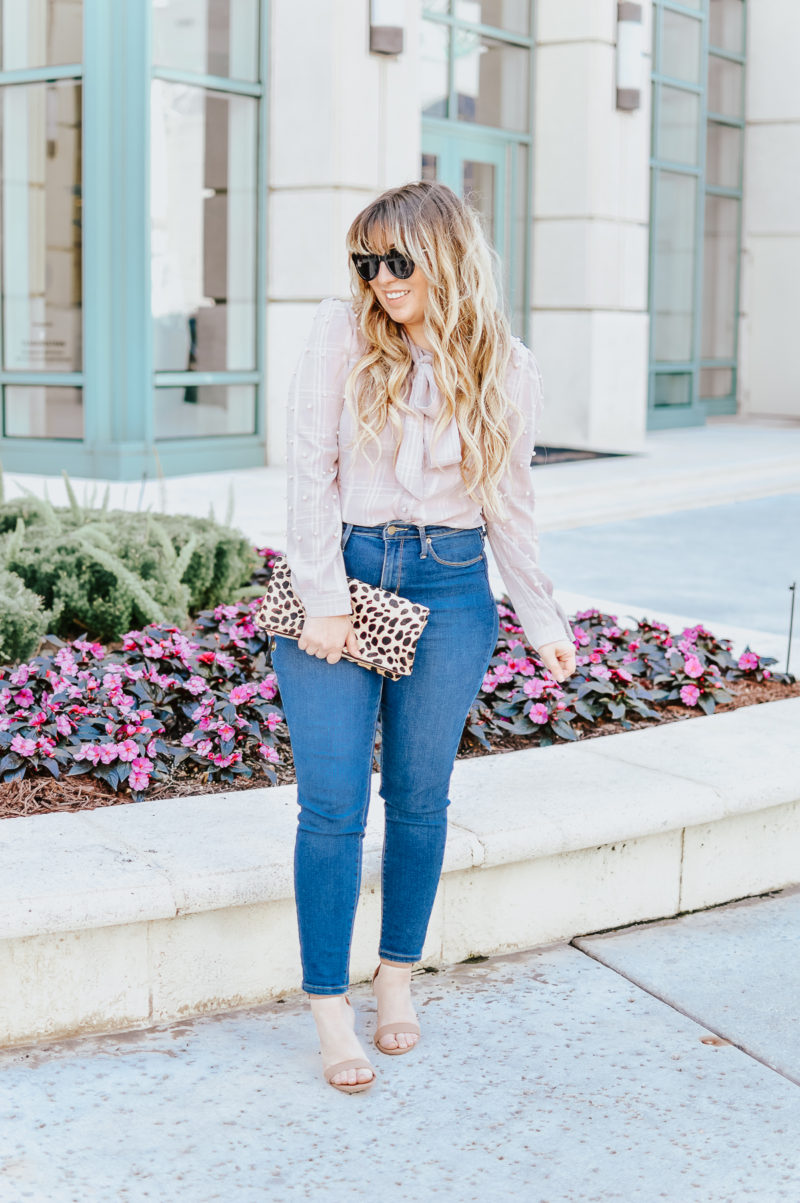 Yes, yes, dresses are my favorite, but I do love dressing up a good pair of jeans. Denim is just a staple of all of our wardrobes and probably the piece that gets the most wear in our closets. A great distressed pair is a must-have for casual looks, but I think it's key to have a pair of unfaded, undistressed jeans for more polished outfits. (Think: casual work looks, dressed-up dinner looks, etc.)
I've worn this pair of jeans a BUNCH on the blog, and sadly now it looks like they're sold out online and available only in select stores for pickup… but on clearance, so you might luck out and find a pair near you. They fit me amazingly well, stretchy, a great color, perfect length. If you're loving the fit and wash, this pair is a great alternative!
This outfit is perfect for a casual workwear look, in my opinion. The pearl studded tie-neck blouse is polished and pretty, would pair well with a skirt. (Thinking leather next?) I love the soft pastel purple color, and the subtle plaid print.
These ankle strap, block heel sandals are AMAZING, I'm basically about to order all the colors. They're super comfortable and go with everything. Plus, they're currently on clearance for $13.98, so yeah. If you're interested in the style, these Steve Maddens are also available for a little more money and they're a lower end dupe for this pair as well.
My go-to leopard clutch of course made an appearance!! I love pairing leopard with pastels or subtle prints. A pop of leopard really just makes everything cuter!
Wanted to call out these sunnies a second!! I posted them on Insta-Stories a few weeks ago, they're a great $10 dupe for Karen Walker's 'Number One' sunnies, which are my favorite sunglasses ever! (These even have the arrows on the side!) I can't recommend these dupes enough.
Wore this outfit to lunch two weeks ago with one of my girlfriends! It was perfect for the cool spring day and I just felt so put together in it.
BTW– linking up today with some other great blogger babes to feature some denim outfit inspiration… so scroll on down to check out my look as well as theirs… plus, feel free to submit your own denim look to the link up!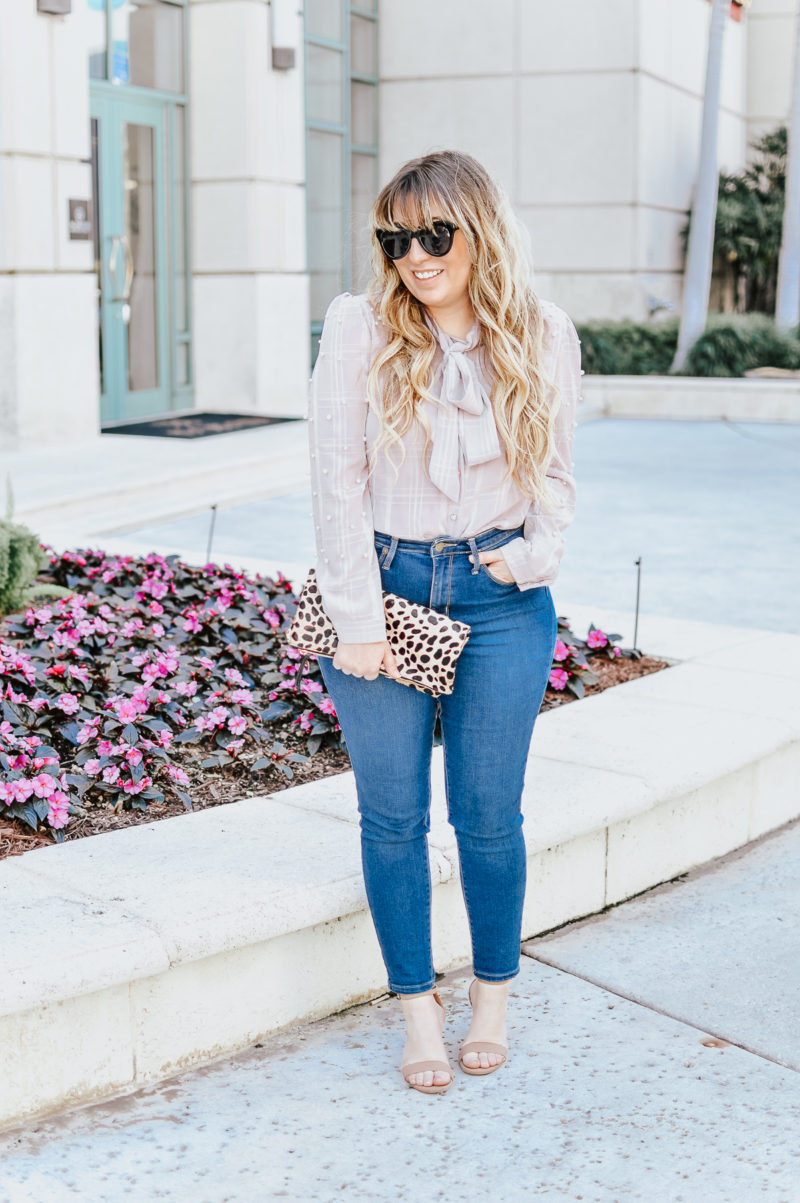 Outfit Details
Walking in Memphis | The Fashion Canvas | A Sparkle Factor
This week's featured bloggers are Beautifully Candid and Lizzie in Lace for their take on leggings!
Add your link below to be featured next week. And make sure to follow the theme for a chance to get featured!
Next week is SPRING FAVORITES, so start planning your outfits!


<!– end InLinkz script —