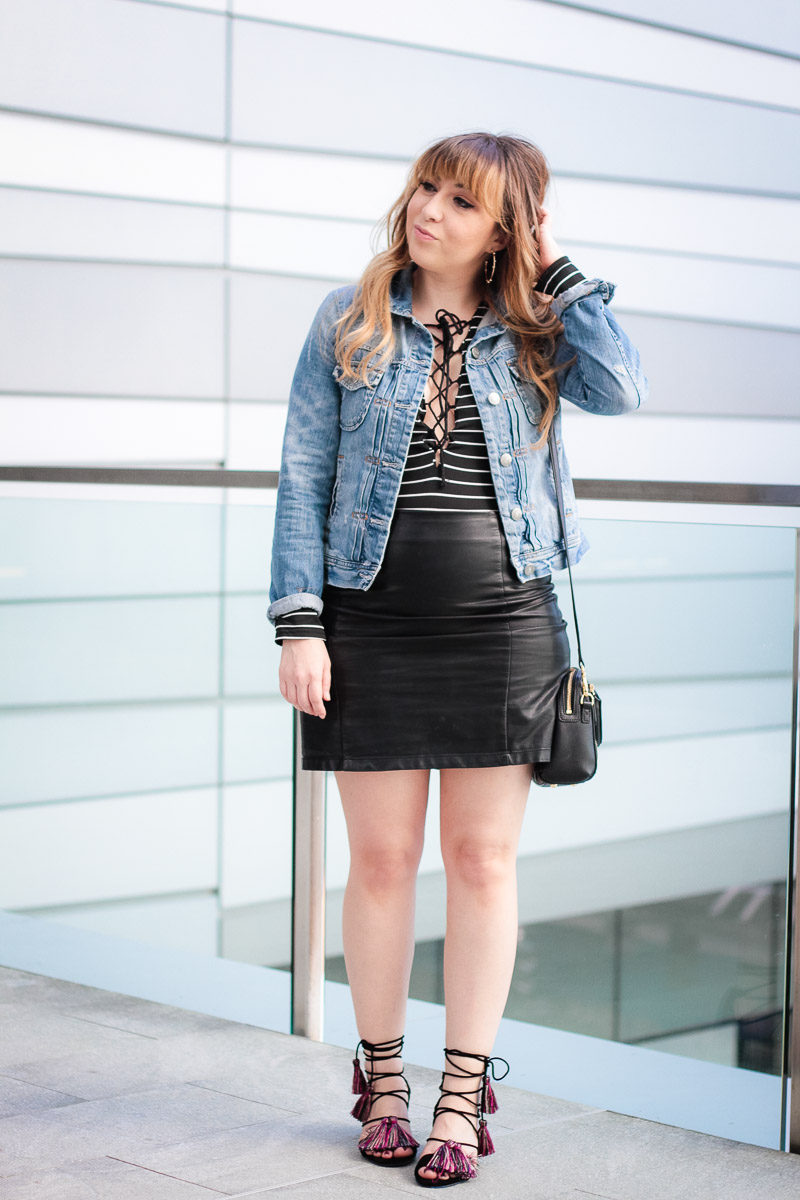 Happy Friday! This week back from the holidays was a tough one, huh? I don't know if I feel like it flew by or dragged on! Rough. The only thing that really made it better is these amazing tassel sandals that came in earlier this week! Aren't they fabulous?? My mom got them for me for Christmas and they're just so fun and festive… for the first time, I'm excited about "spring"! (I know you gals up north are totally over the winter, but since here in Miami we have literally had, like, 2 semi-chilly days…. I'm still waiting on my winter.)
I love that they're still a sort of fall/winter vibe with the gorgeous wine, black, white, and blue tassels… they don't feel TOO spring yet. They're super comfortable and I love the block heel!
I've had this striped bodysuit for awhile now and I absolutely love it! If you're worried about showing too much skin, you can just lace it up a little tighter… and there's always a little strip of fabric that you can sort of pull out that provides a little more coverage, which is great. It's only $11.90, which is a total steal. I love pairing the bodysuit with a cute skirt, like this old leather mini I got from Forever 21 ages ago. It just gives it a little more polish, right?
Aren't these Kendra Scott hoops gorgeous?? I'm not usually a hoops girl, but when I saw these, I fell in love with their dainty shape and the pretty little rhinestones that give them a bit of sparkle. They were actually a little surprise gift I got at the soft opening of the new KS store at the Brickell City Centre! I love opening surprise presents, don't you?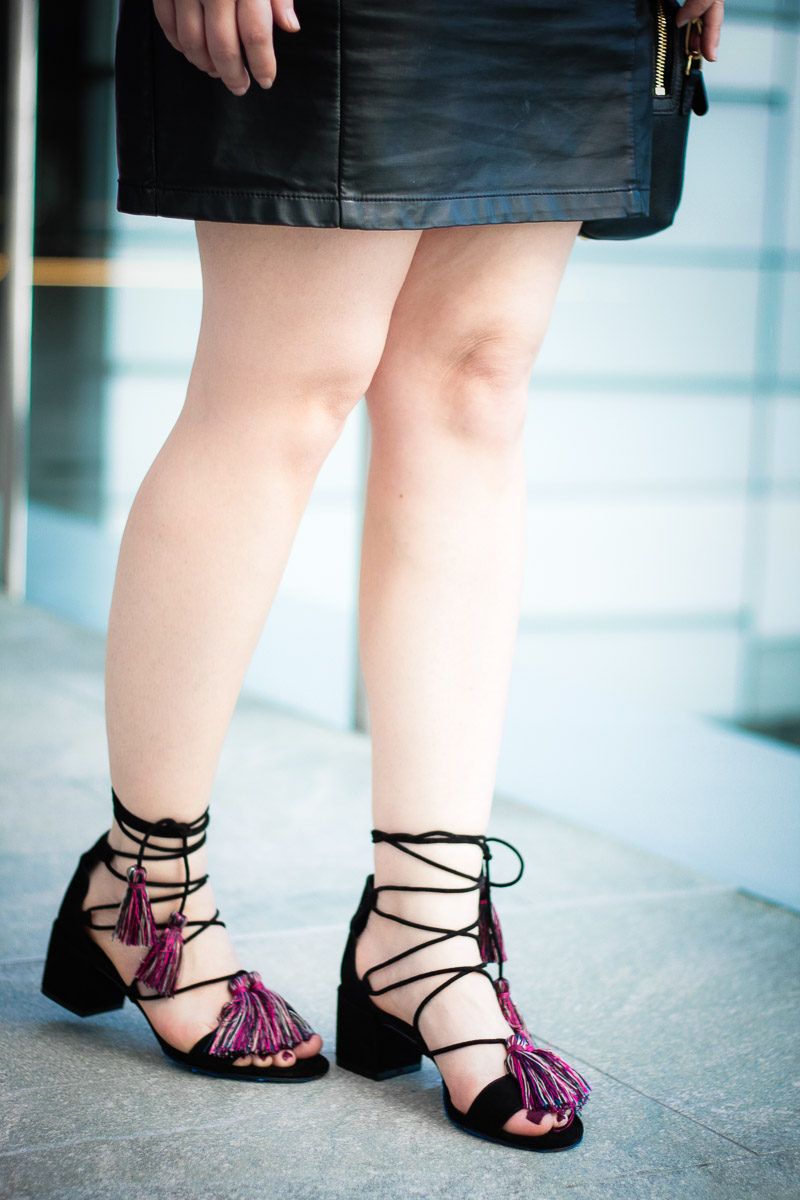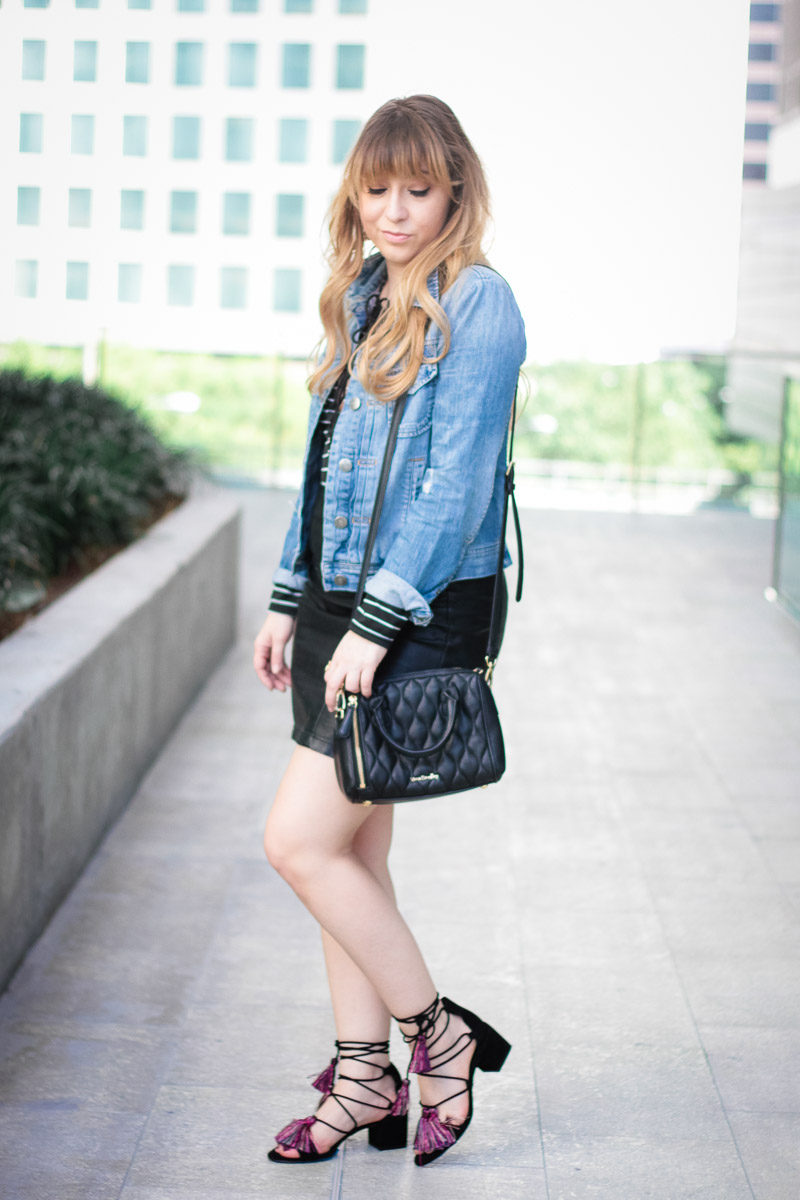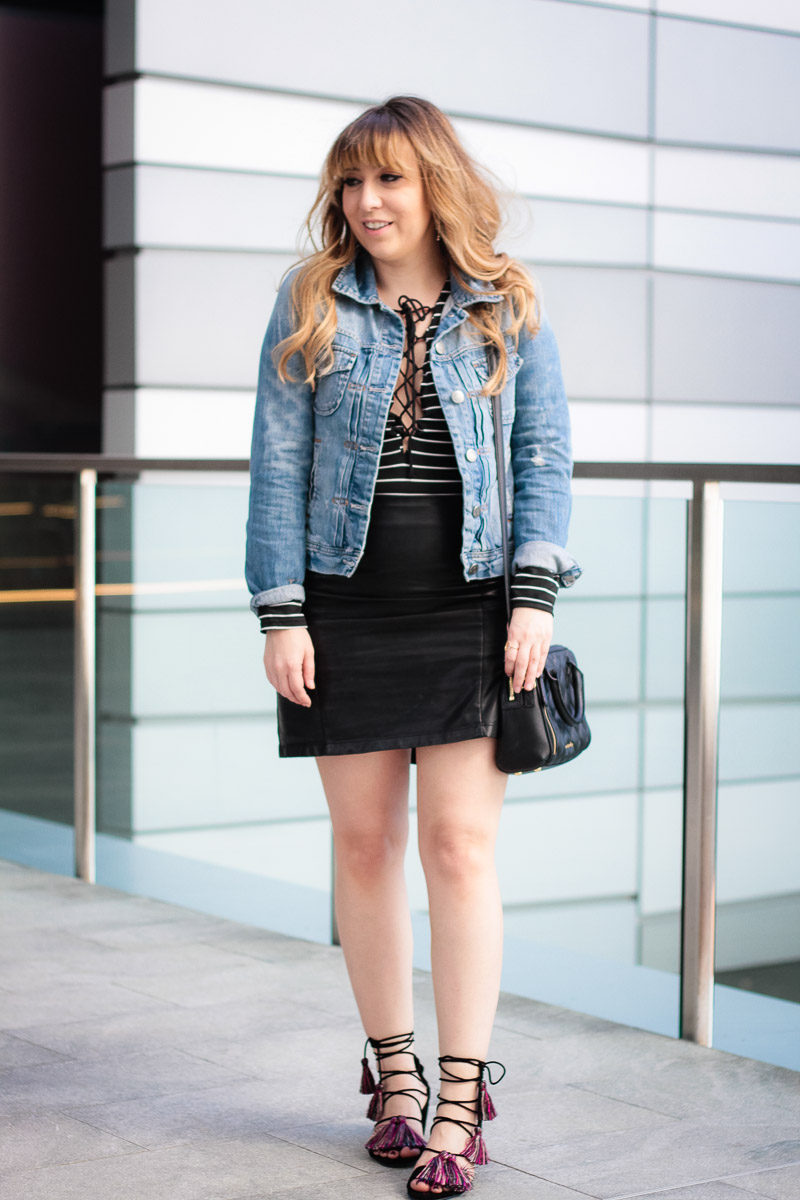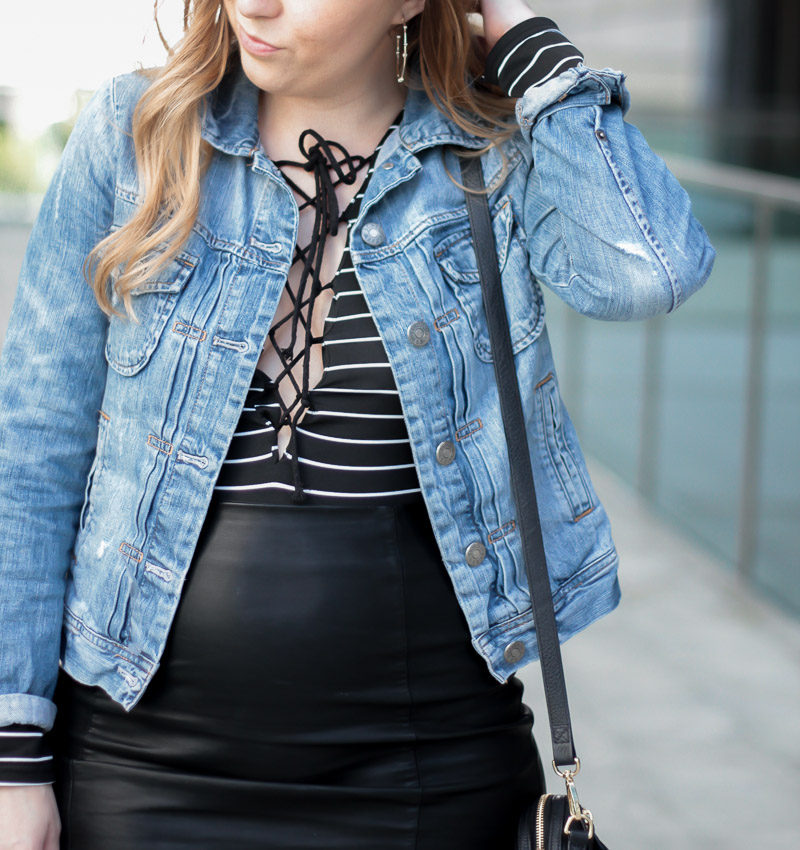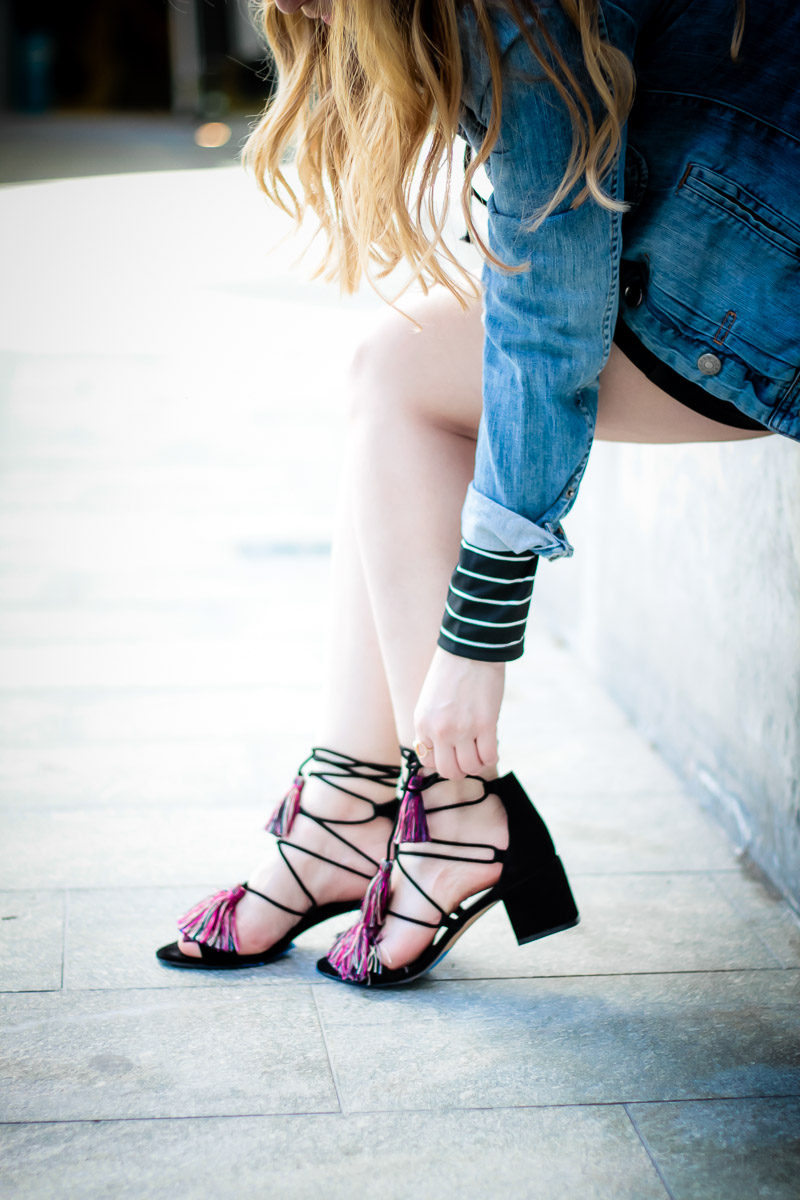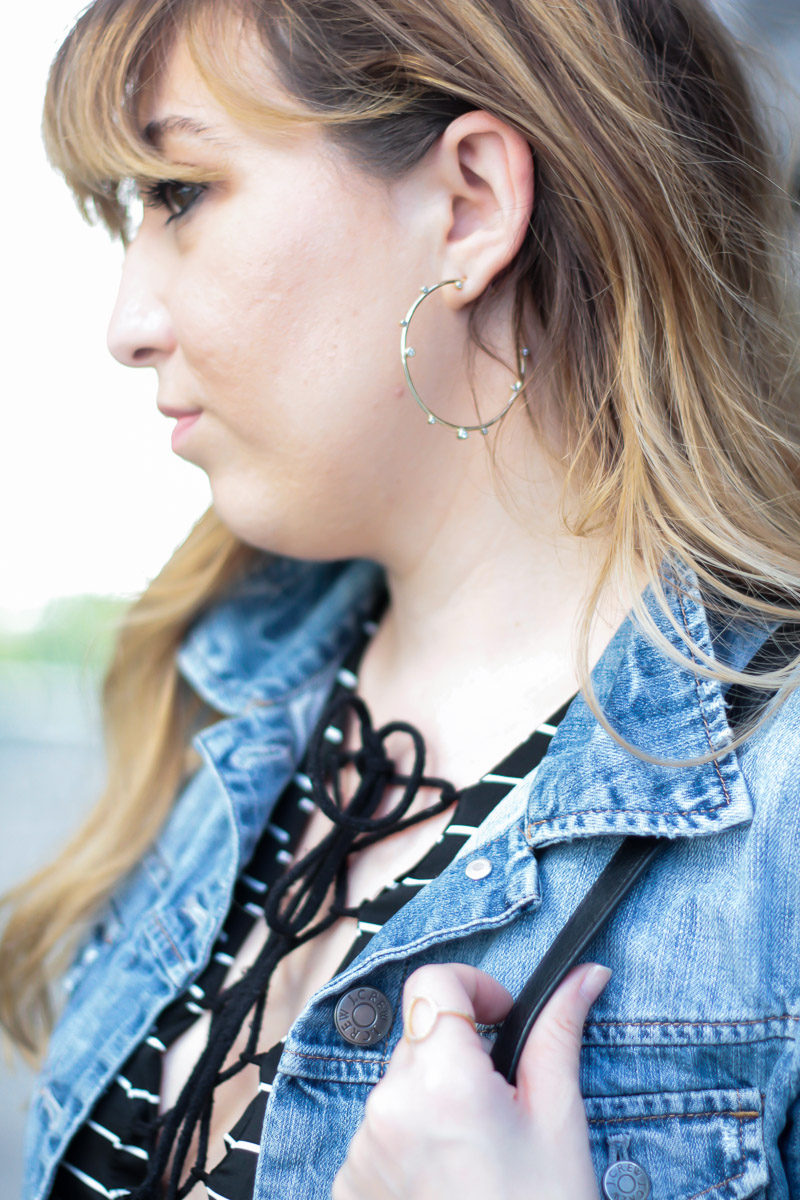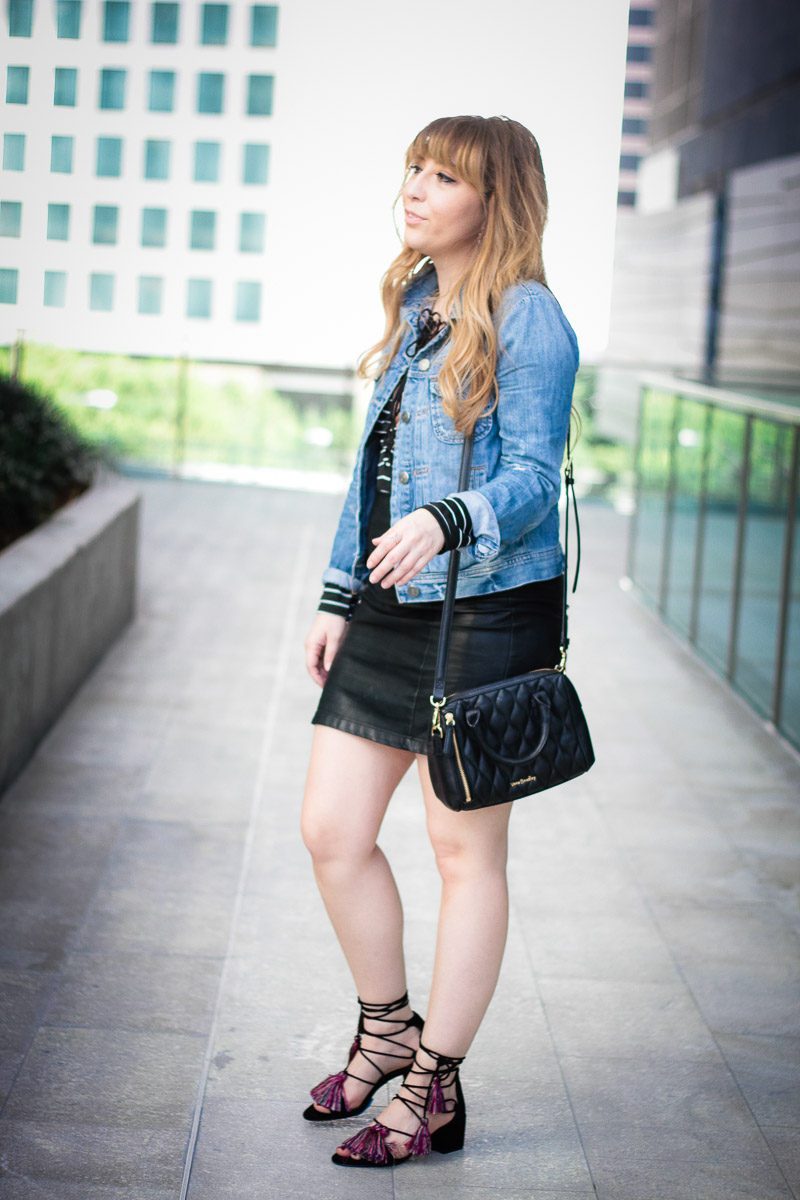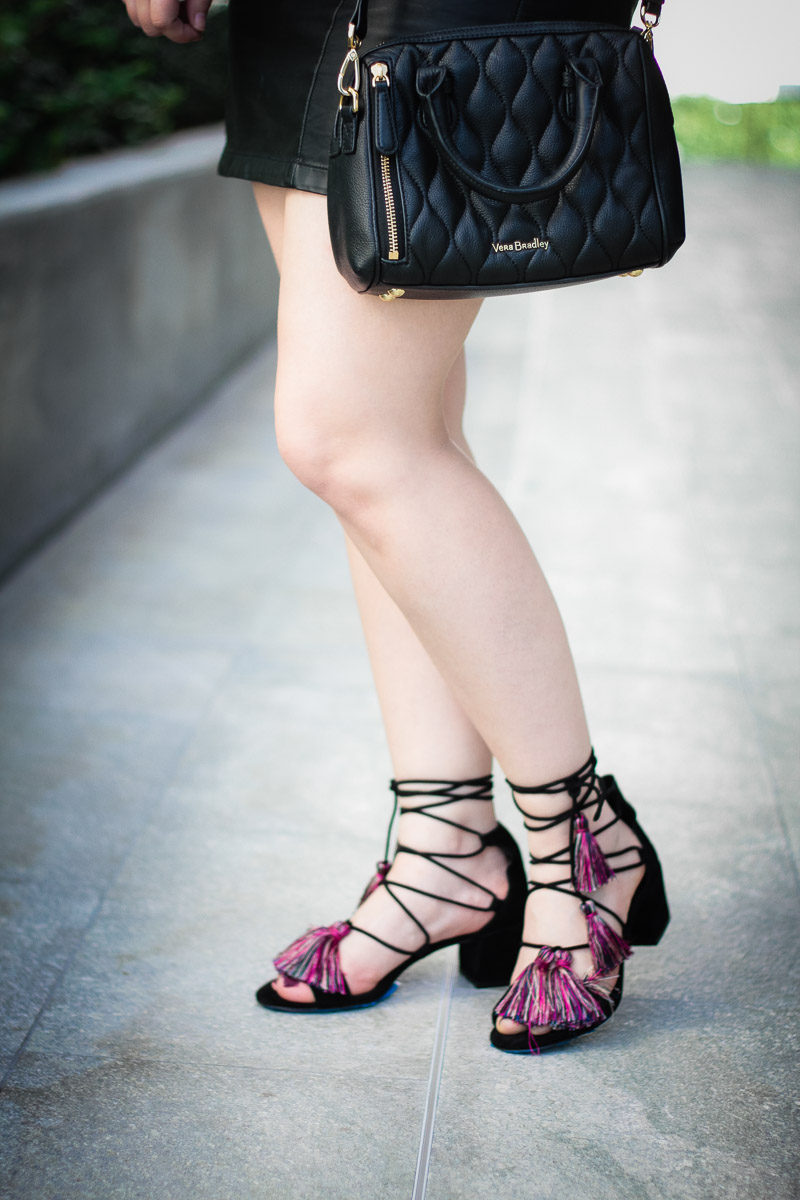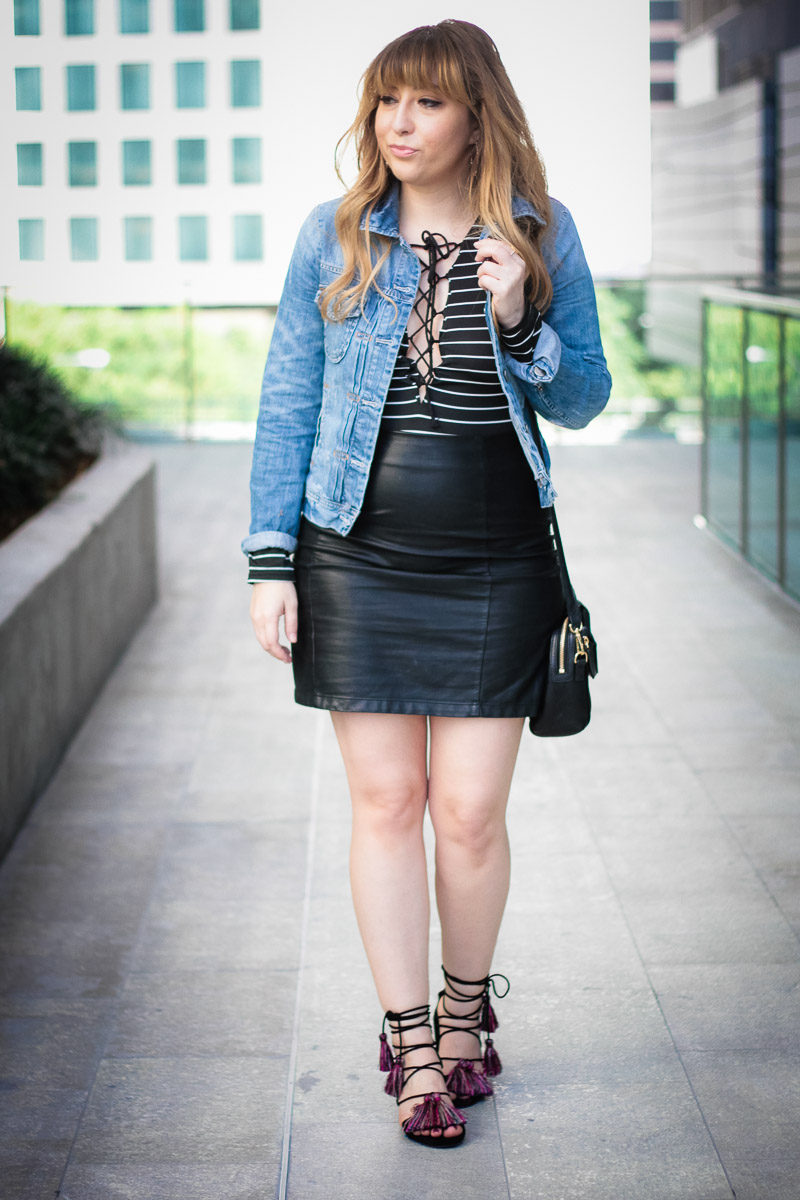 What do you babes have planned for the weekend?? It's Megan's last day home, she's headed back to school tomorrow morning, so we're going to hang out tonight, go to dinner for my cousin's birthday, and then spend the rest of the weekend trying to get myself organized. (I feel like I'm ALWAYS trying to get myself organized lol!) Any tips??? Hit the comments and let me know!
Have a great weekend, thanks for reading!! xo