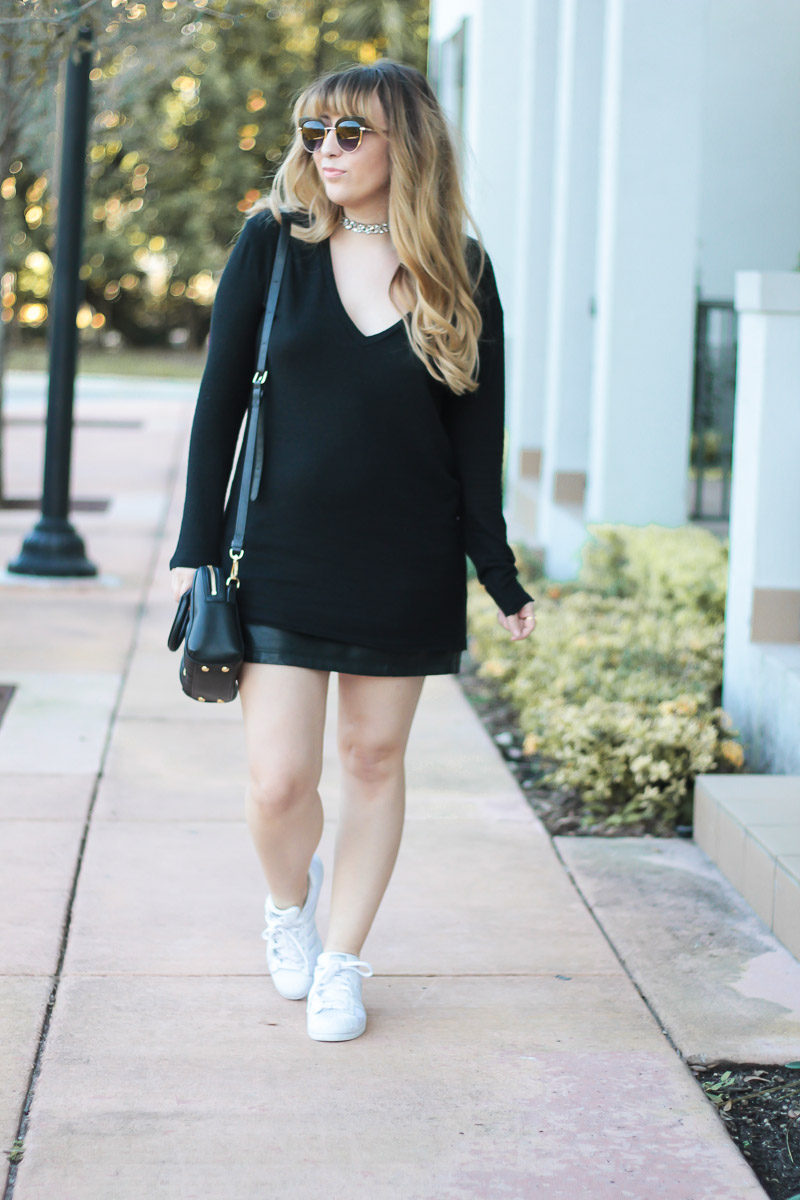 The holiday break was so bizarre this year… it seems like no one is really getting 100% back to normal until TODAY… the second week of the year. I find myself dragging, and I know I'm not the only one! Getting it together has been no easy feat. The way the holidays landed this year just really made me feel out of sorts. Not a great way to start the new year, let's be honest!
We are actually getting back on our diet… today. LOL! We were doing Beachbody between Thanksgiving and right before the holidays… it was really great, I dropped 5 lbs the first week! Then, we took the holidays off to get our grub on, as we do every year. I literally ate half a package of Swiss Cake Rolls last night. Don't even look at me. I know, I'm disgusting, BUT it was my last hurrah. I ate them and watched Leah Remini's Scientology docuseries. (Which is totally CRAY. If you haven't checked it out, you must.)
Today, though. We're back on the routine and back on the diet and to be honest, it feels good. I think we all need structure and a routine, you know? I feel like when I'm back in a routine, I'm just way more productive and can get way more done. I just feel all over the place when I'm not on my usual grind. Is it just me? I'm joining a new small group at Christ Fellowship that starts up this week and I'm really looking forward to it! I'm also going to be doing BSF this year… are any of you babes in it? I've been wanting to go for awhile, but I kept missing the signup deadlines! If you don't know what BSF is, it's Bible Study Fellowship, an interdenominational, intensive Bible Study that meets weekly and really delves into the Word. I've heard amazing things from everyone in it! They meet all over the world, so if that sounds interesting to you, definitely check it out.
Last week, we were running around and doing stuff and I threw on this v-neck sweater and leather miniskirt with my Adidas. I didn't really intend to shoot it at all, but then I decided, hey it's kind of cute, why not?
It's just an easy outfit… this oversized sweater is a lifesaver. I throw it on over leather leggings, with jeans, over a mini. It's soft and cozy and works with just about anything. I can be comfortable to do what I need to do, but I still feel put together.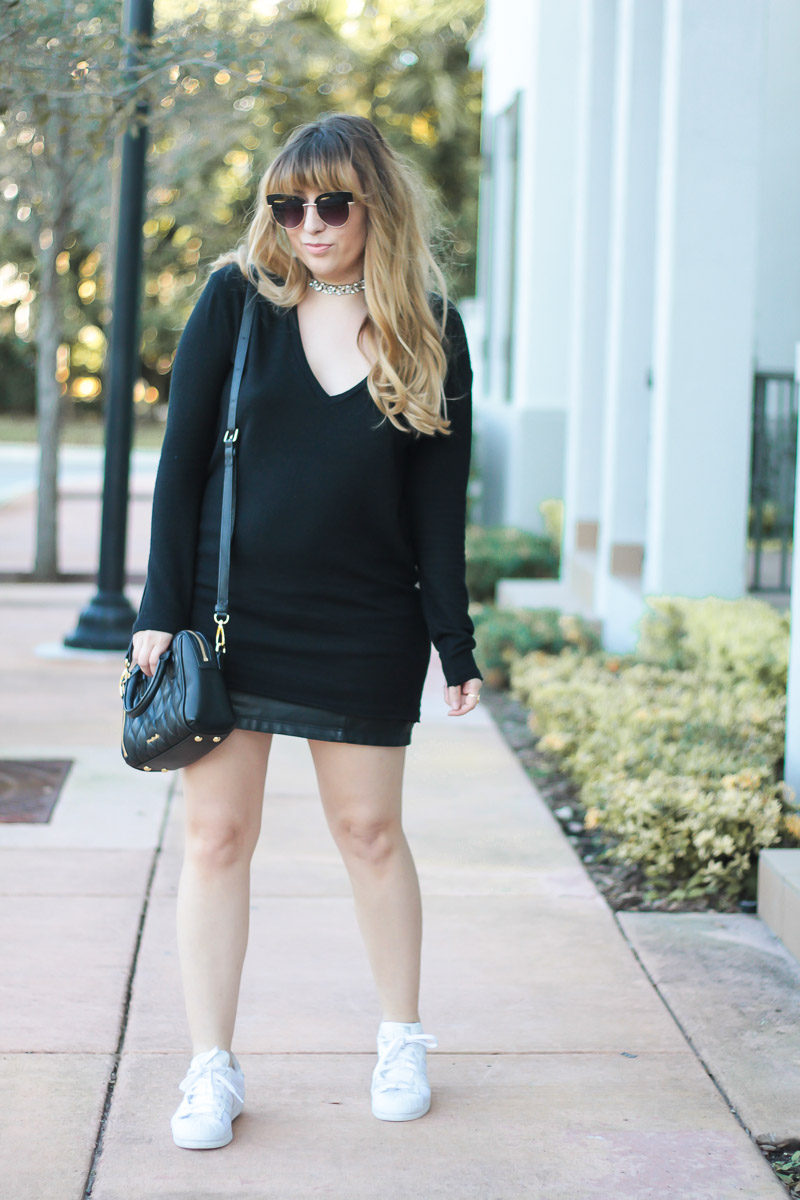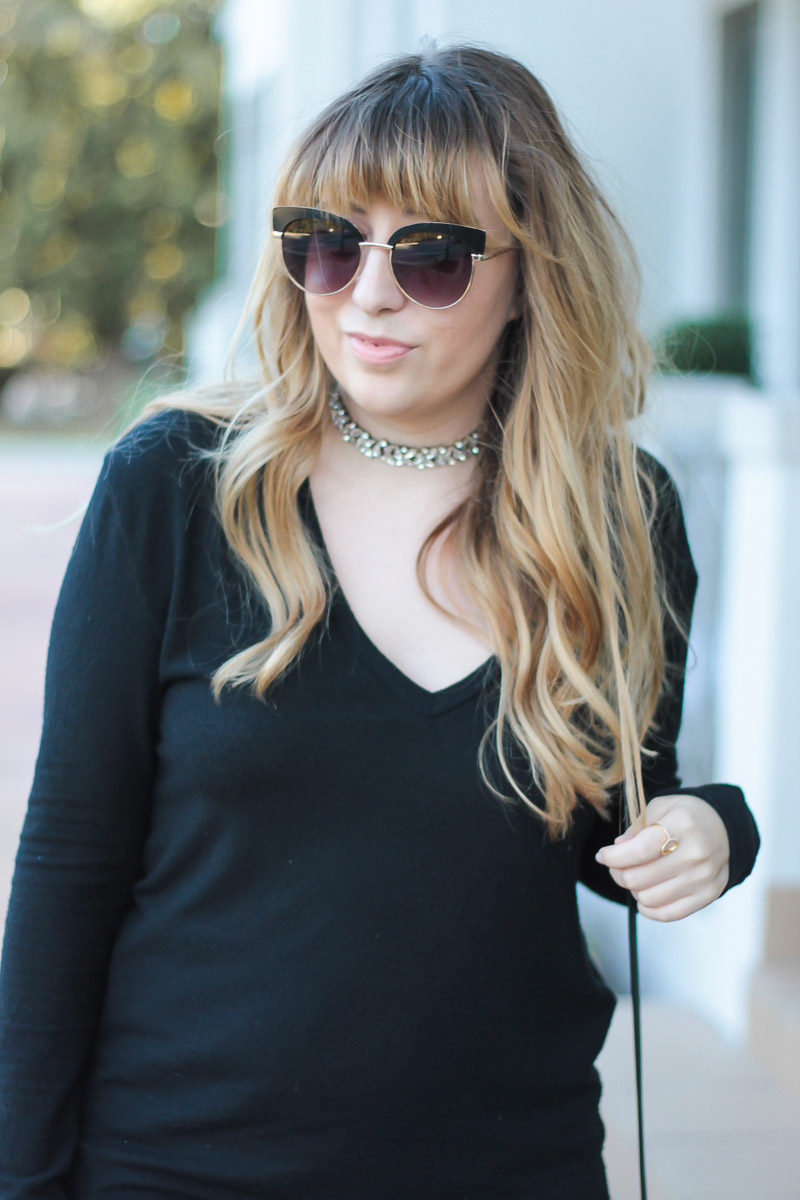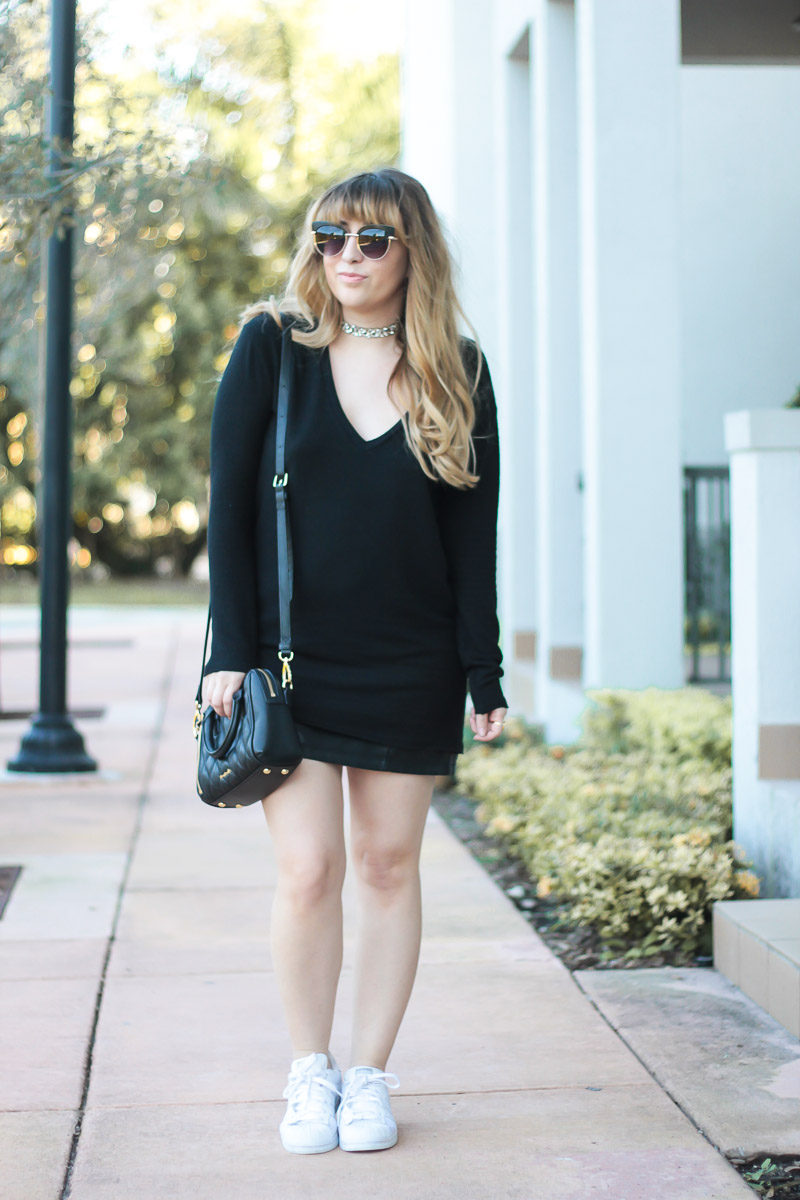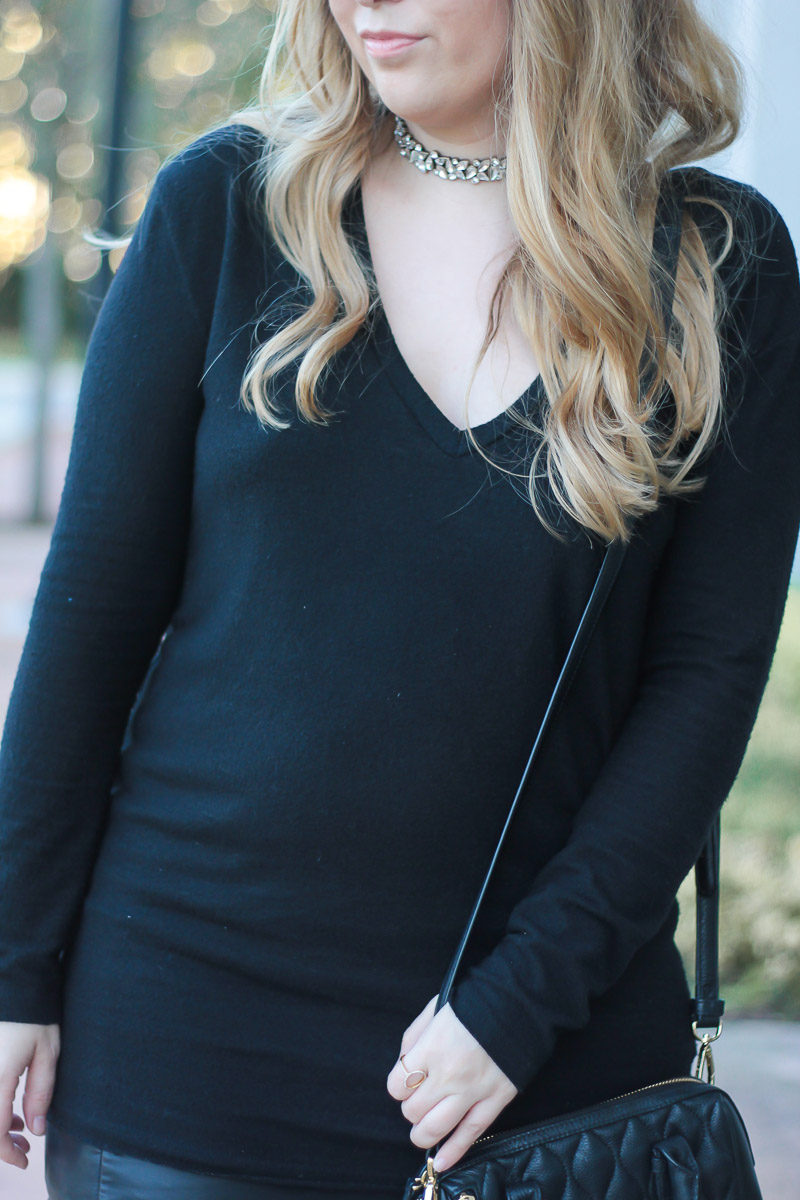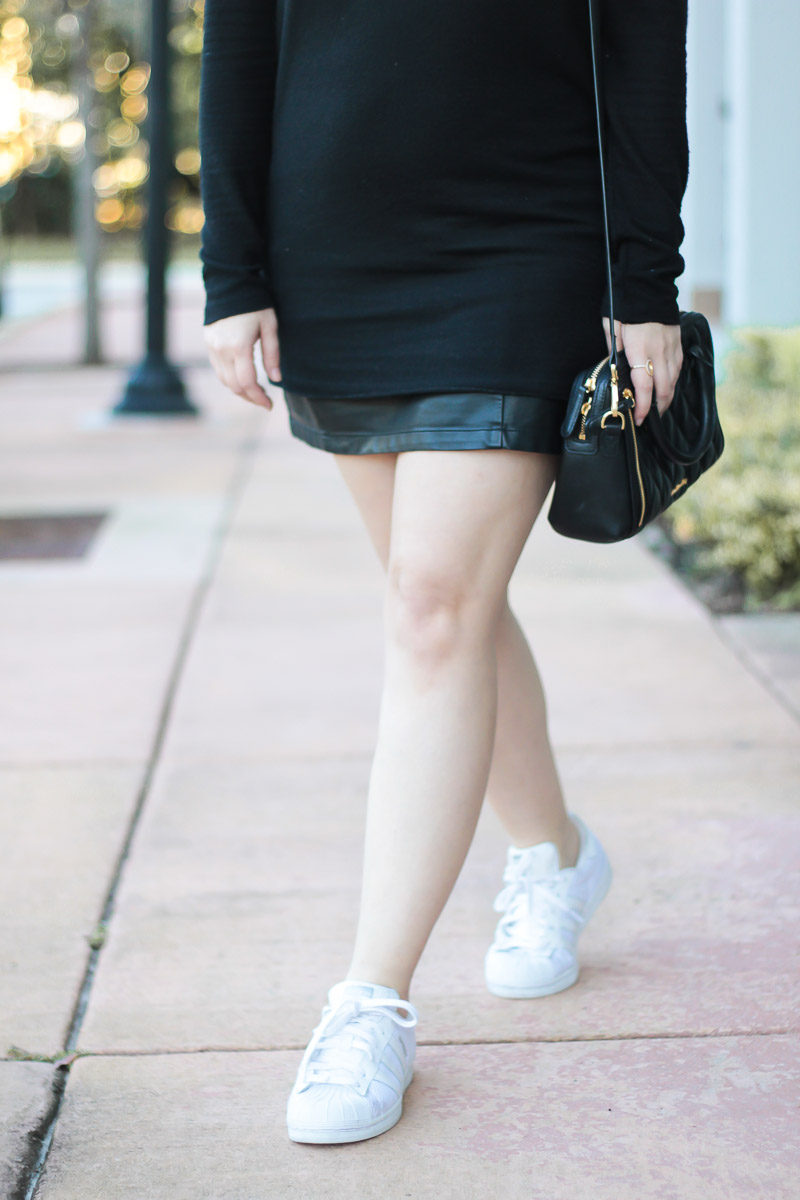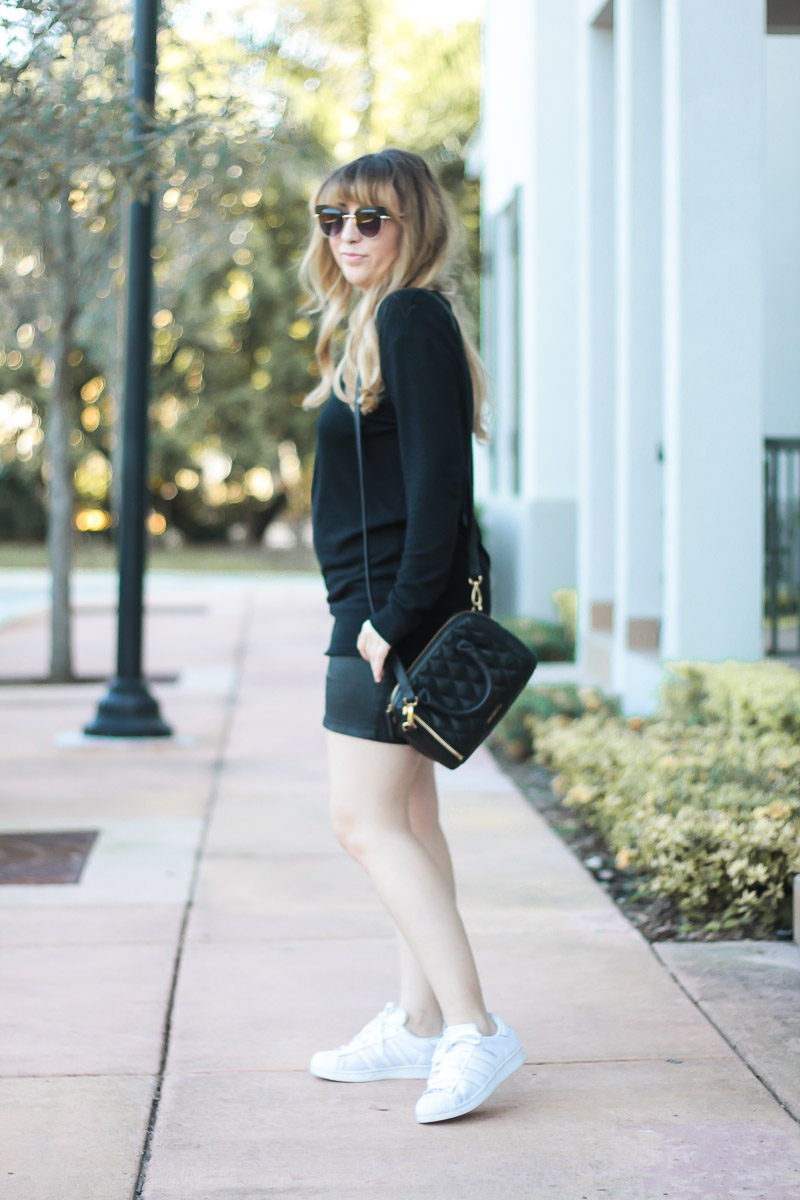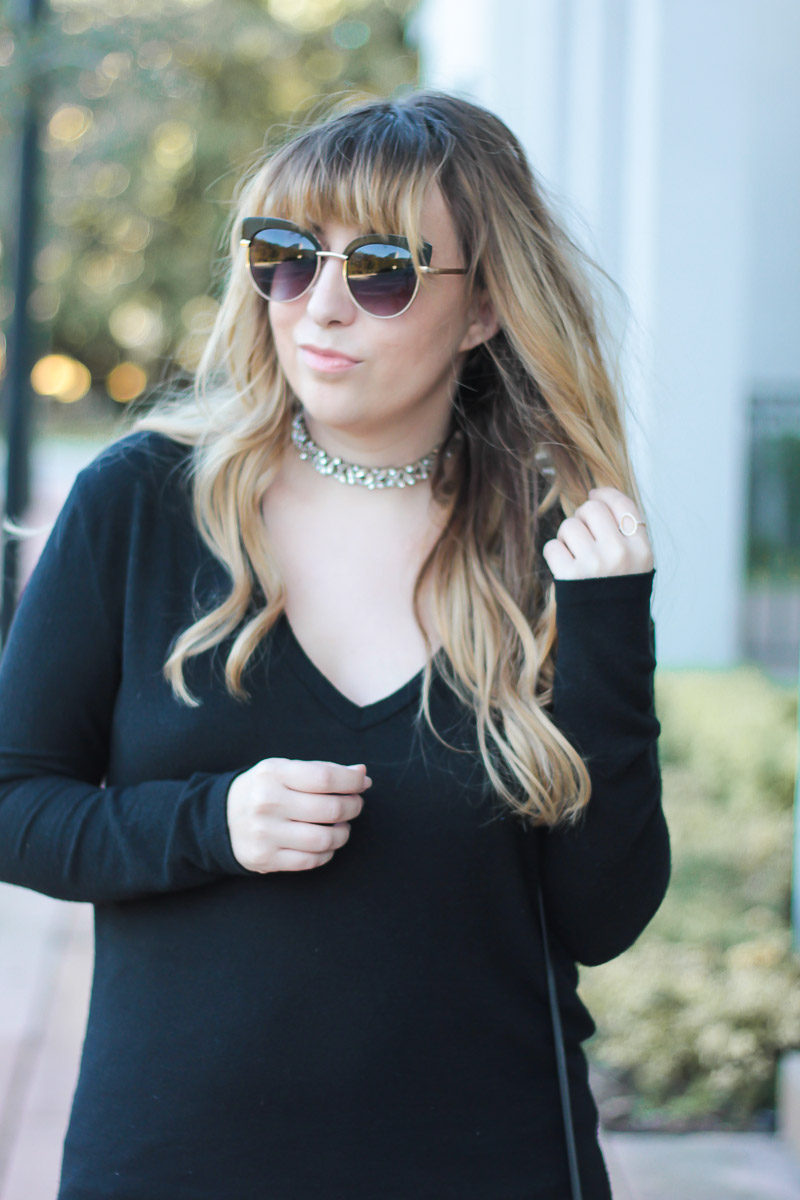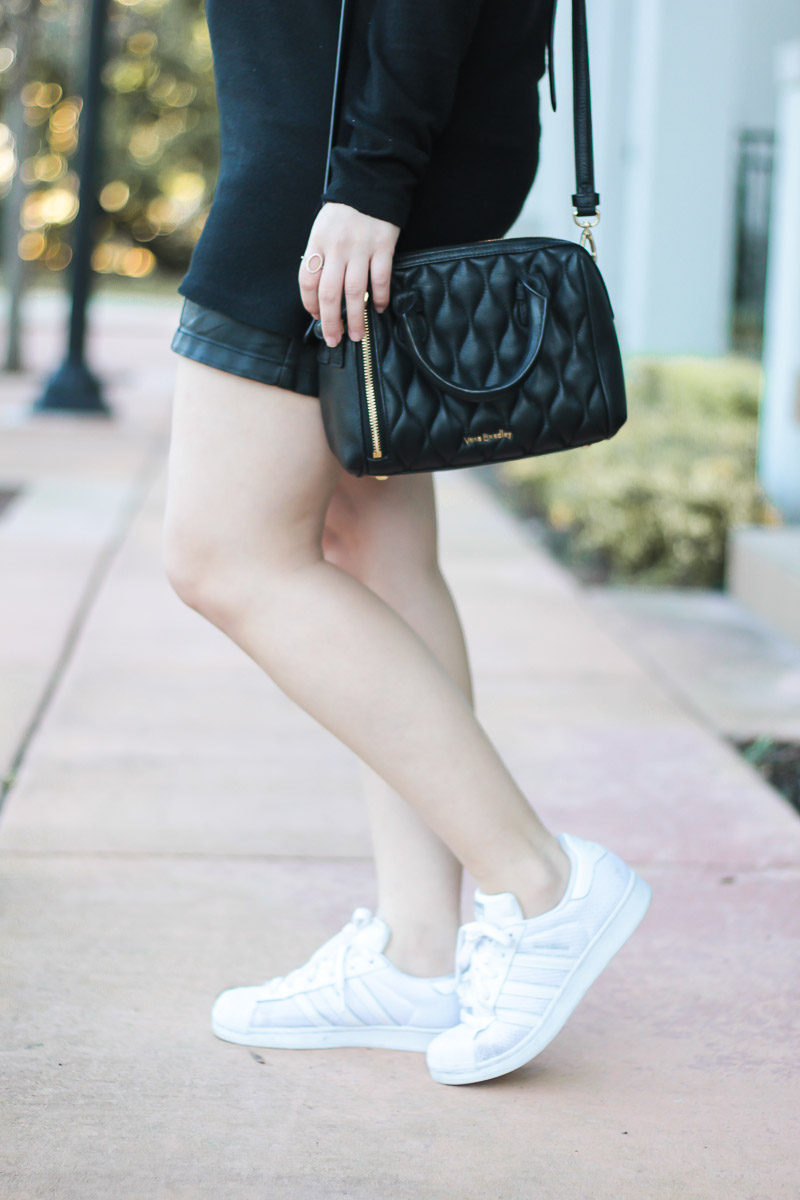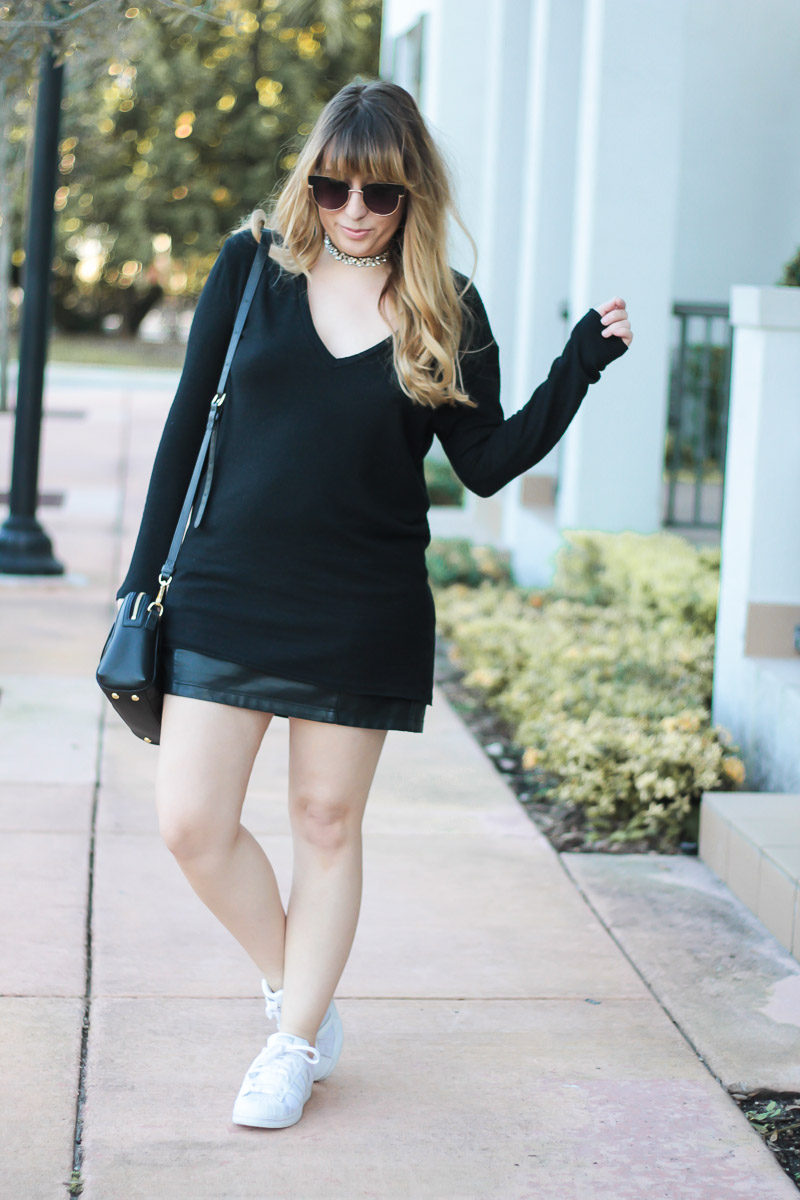 Thanks so much for reading! I hope you have a great Monday!