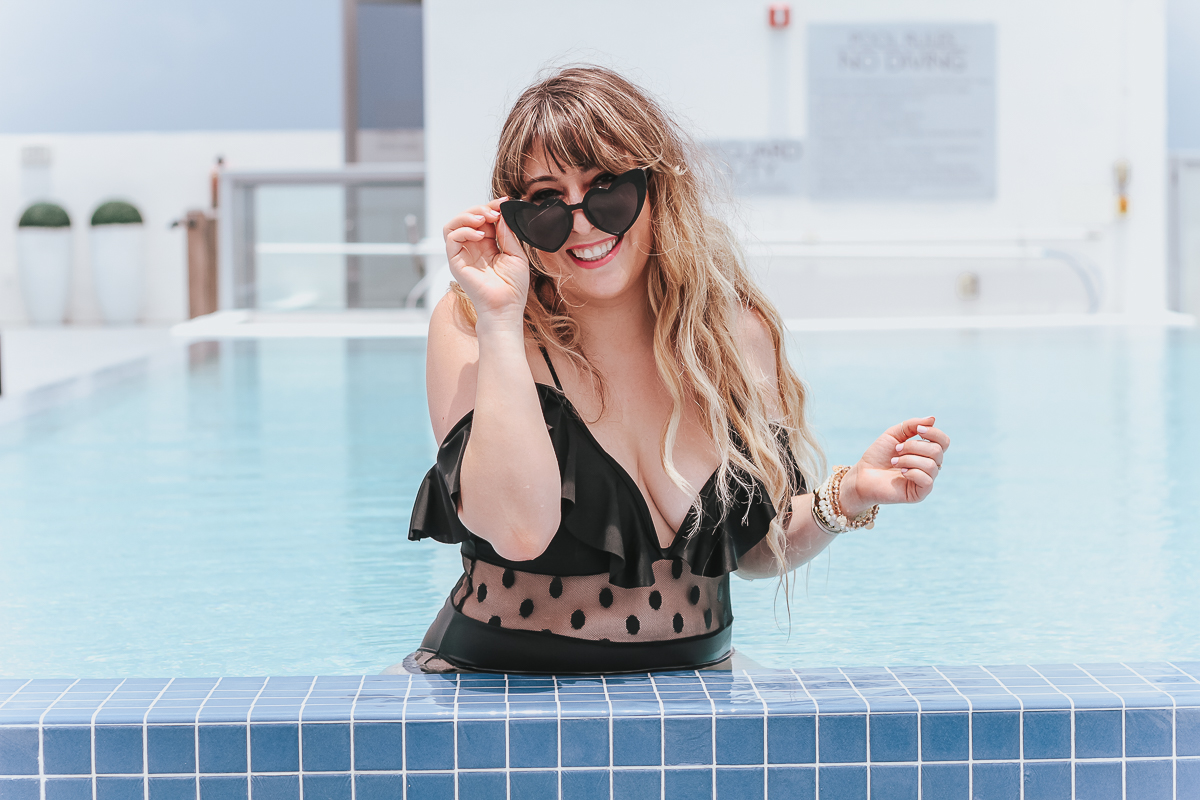 Saturday morning, my sisters and I popped by the AC Hotel by Marriott Miami Beach for a day at their gorgeous rooftop pool. (You may have caught a peek at it on InstaStories— if you didn't, no worries, my Stories are currently living in Highlights on my IG profile!)
Sometimes, I swear, we take Miami for granted! Like, how gorgeous is this city, let's get real?! I was a little nervous to break out a bathing suit for the first time this season, but luckily, I have this gorgeous one piece I snagged last summer that somehow manages to both be flattering and super cool. It's technically a one piece, but it has the look of a high waisted bikini. I've worn it before on the blog, but a good swimsuit is hard to find, so when you find one that makes you look good… you keep it in the rotation! No shame in my game!
We got to the hotel at about 10am and immediately grabbed iced coffees at the downstairs Starbucks. (#necessary right?!) I'm pretty convinced that every Saturday (or Sunday? Or both?) should start with an iced coffee and a gorgeous view. You can see the ocean from the pool and while it's not immediately on the beach, it's not even a block away… the beach is literally across the street. We didn't venture down there, because the pool are was just so perf, but if you were staying longer at the hotel, it would be so easy to pop over.
The pool area had the sweetest server, he was so attentive and the absolute nicest– actually the entire staff was lovely. Everyone was helpful and kind. Overall, A+ in customer service! If you're hanging poolside, there's a really great pool menu. For lunch we ordered yummy salads and sandwiches. (I love a good Cobb salad!) The menu was really fresh and the perfect lunch to enjoy poolside. I wanted to order an Ice Cream Bar, which was totally on the menu, but we were going to grab appetizers so I didn't want to fill up!) We also enjoyed some really refreshing rosé, which you know is my jam.
I mentioned to our server that we were so, so parched and he brought us an ice bucket full of water bottles and Diet Pepsi… definitely poolside essentials!
I changed suits in the afternoon to avoid some weird tanlines… no judgements! (Also, #photoopps. Everyone watching me thought I was crazy, but I don't care, I love a good mid-day wardrobe change.) I also couldn't help but break out my new $9 sunnies… in 2 colors. AREN'T THEY ADORABLE?? I can't get enough of them, they're the perfect summer sunnies for your travels.
After a long day by the pool, we showered and changed and headed down to Gin & Collins for tapas and cocktails. I'll share more about our experience at Gin & Collins in a post coming soon!
We only spent the day at the pool, but the whole experience was so relaxing… it felt like a whole weekend! Definitely a refreshing day and such a nice time.
If you're traveling to Miami and are searching for a hotel, I can totally recommend the AC Hotel Miami Beach! It checks off all the boxes– location, views, convenience, gorge pool, beach access, yummy food, Starbucks… you name it.
Check out some of my favorite photos from our fun pool day below, and head over to my InstaStories Highlights!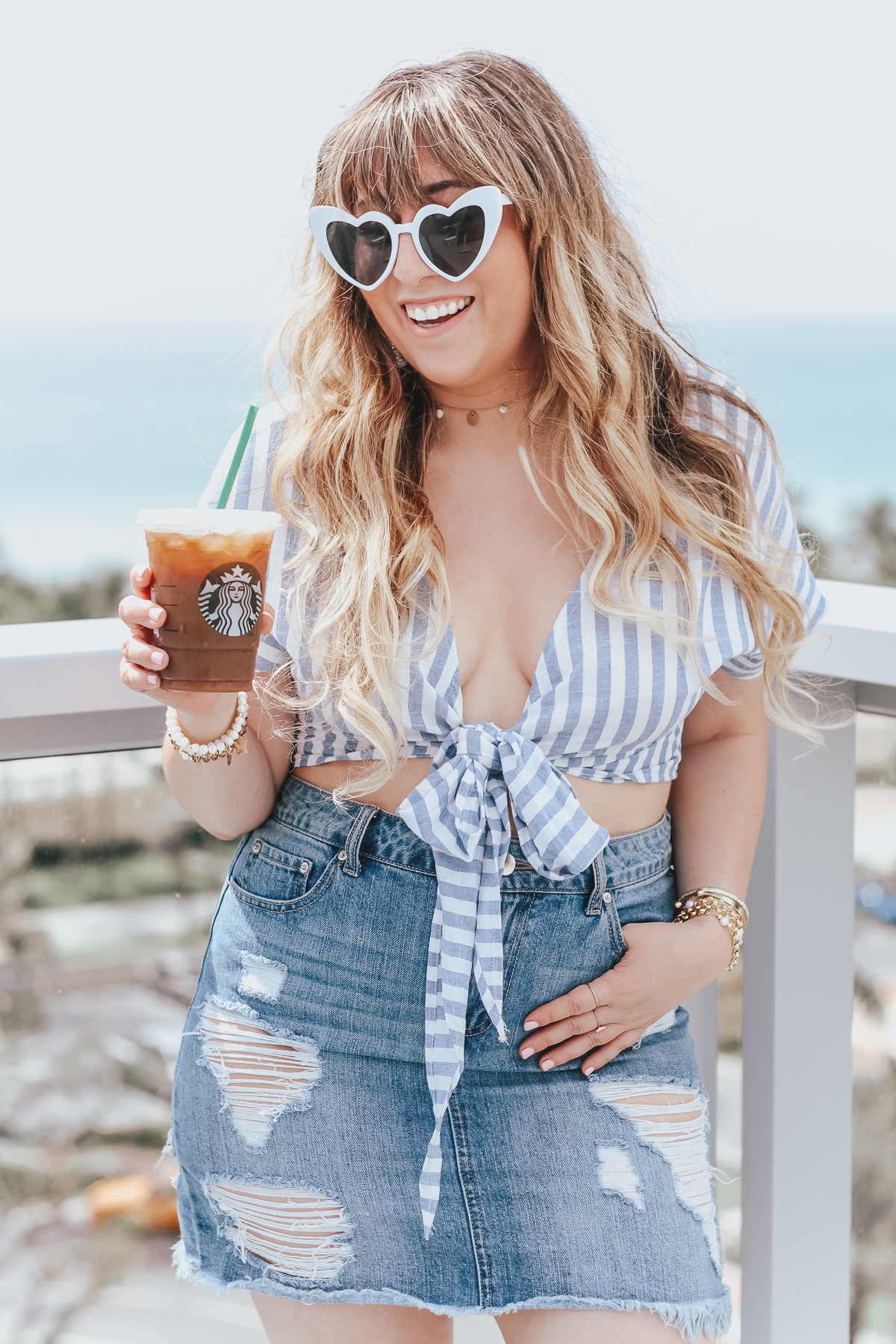 Outfit Details
---
Top (really a two piece set!) • c/o Shein  Jean skirt • Forever 21 Heart sunnies • Amazon Choker • c/o taudrey Beaded bracelets • c/o taudrey  Gold name cuff • c/o taudrey Pearl chain wrap bracelet • c/otaudrey  Ring set • Target
---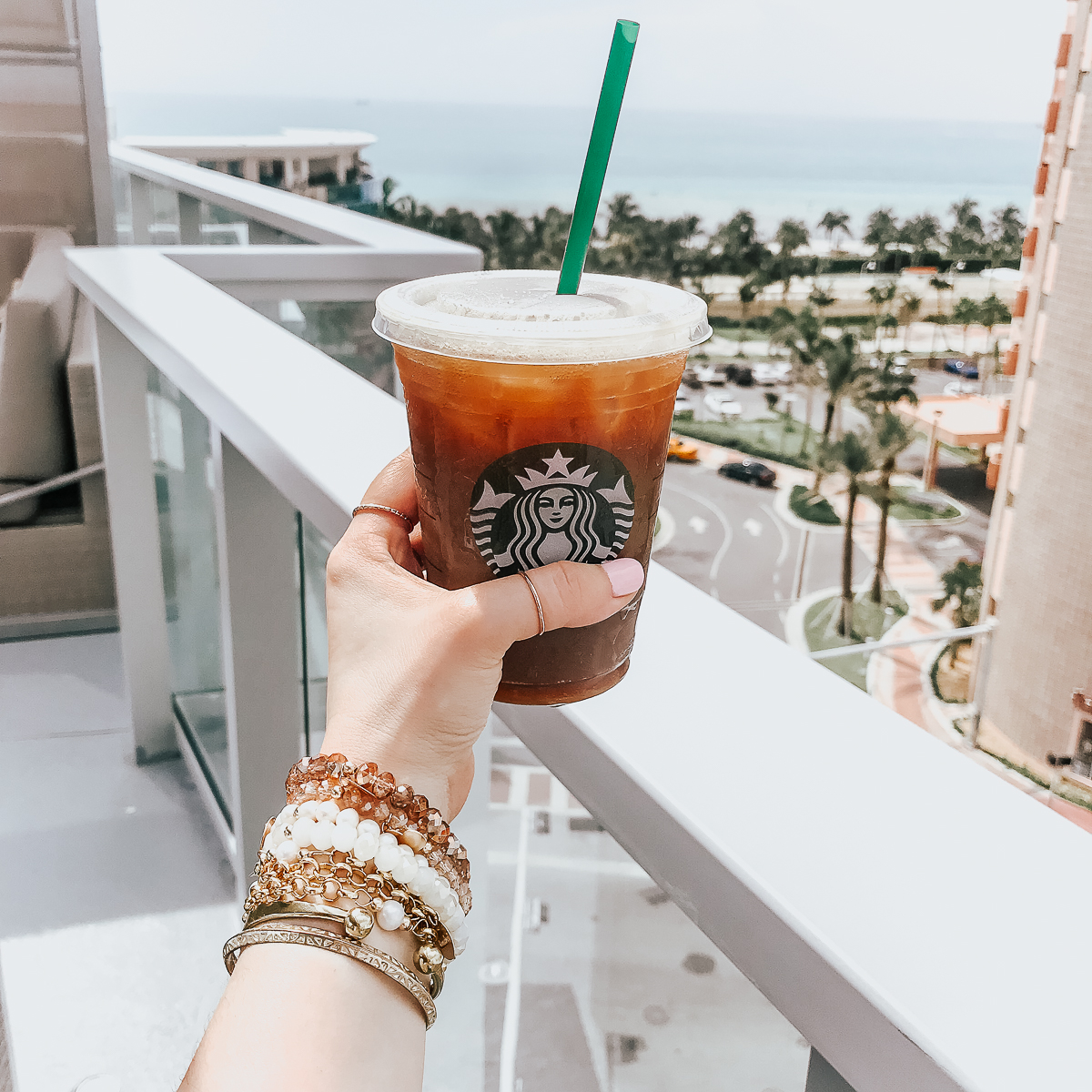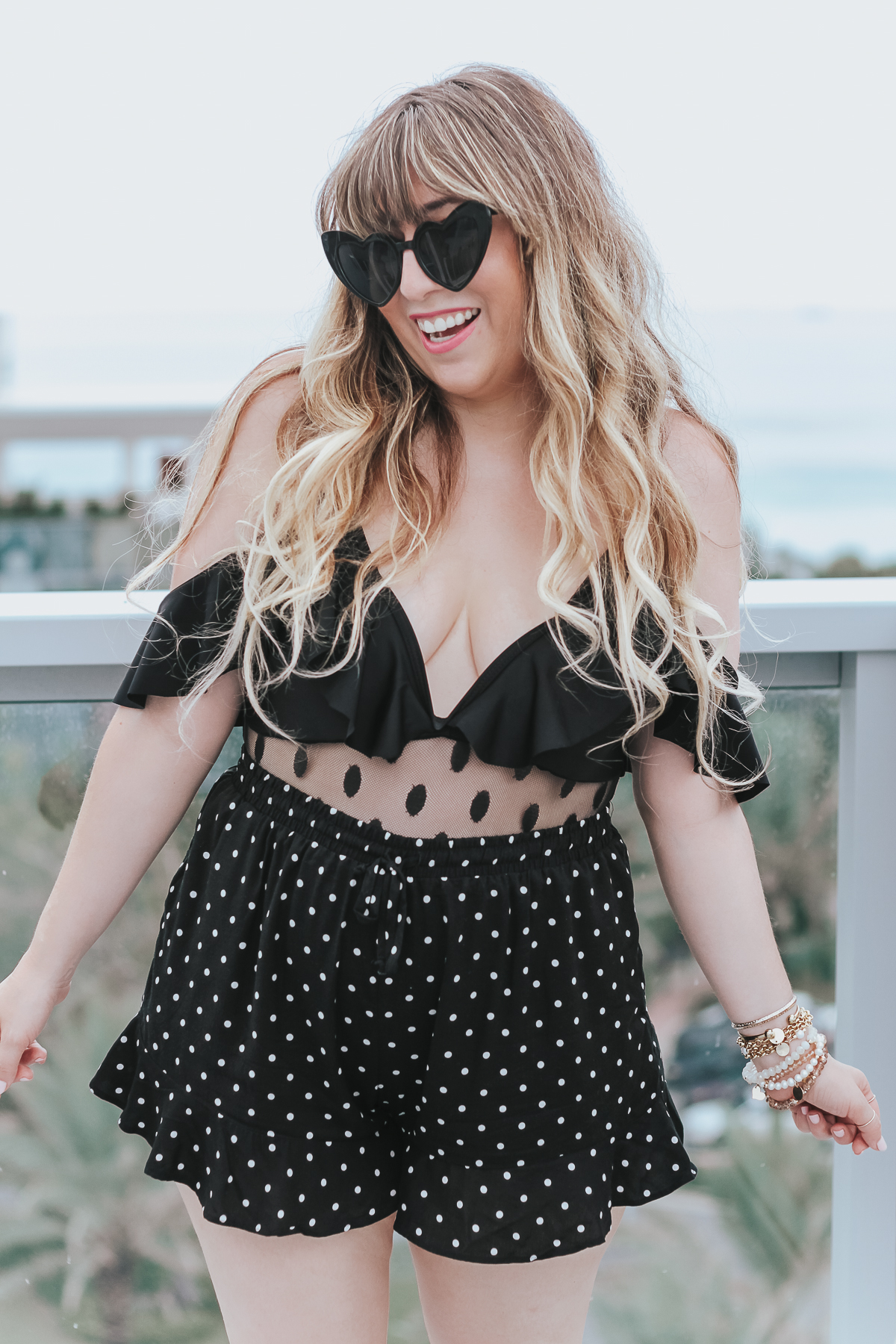 Outfit Details
---
Swimsuit • c/o Shein Polka dot shorts  • Target  Heart sunnies  • Amazon Beaded bracelets • c/o taudrey  Gold name cuff • c/o taudrey Pearl chain wrap bracelet • c/otaudrey  Ring set • Target
---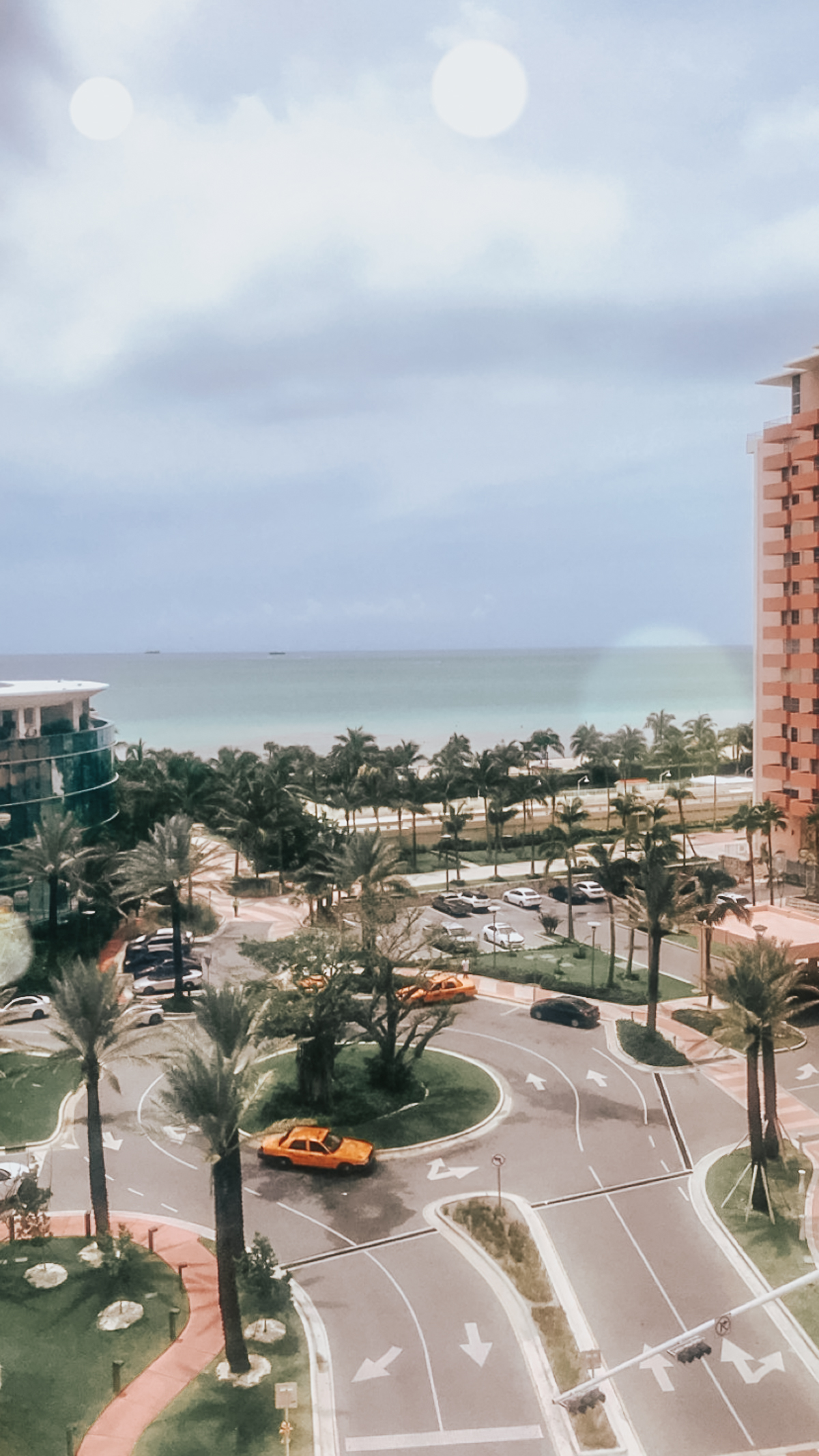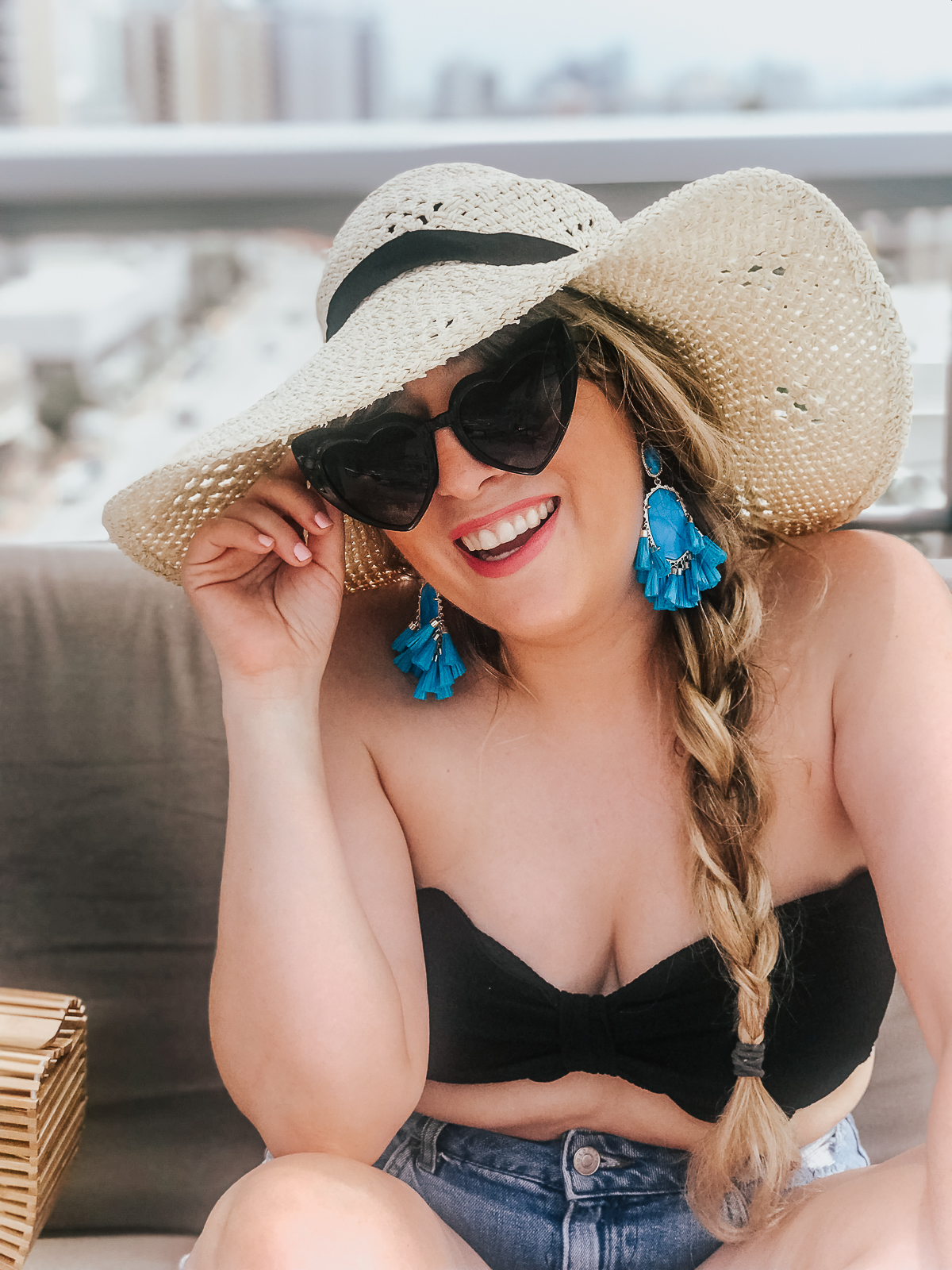 Outfit Details
---
Swimsuit • Shein Jean shorts • Topshop Earrings • c/o Kendra Scott Heart sunnies  • Amazon Hat • Target similar linked
---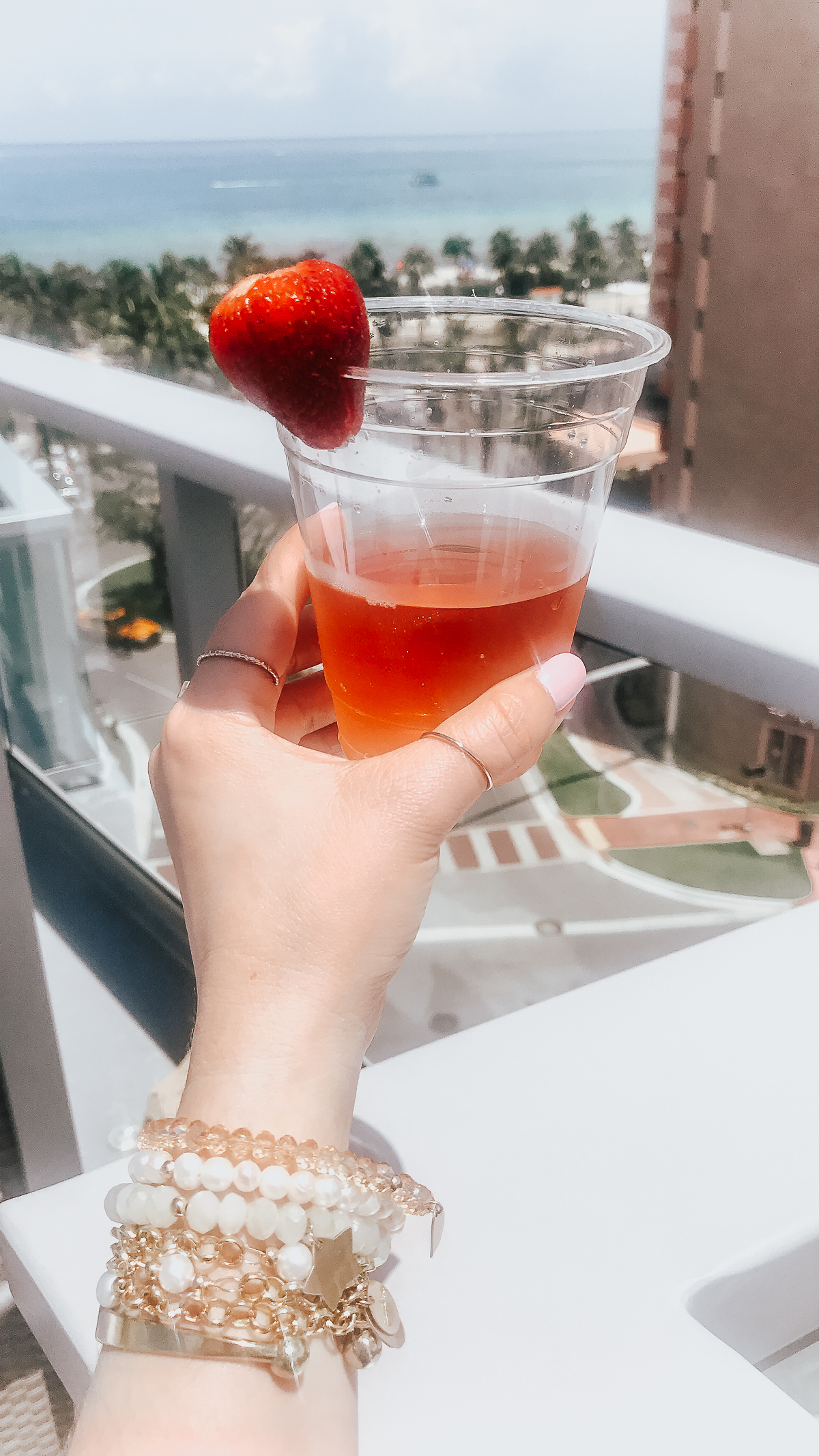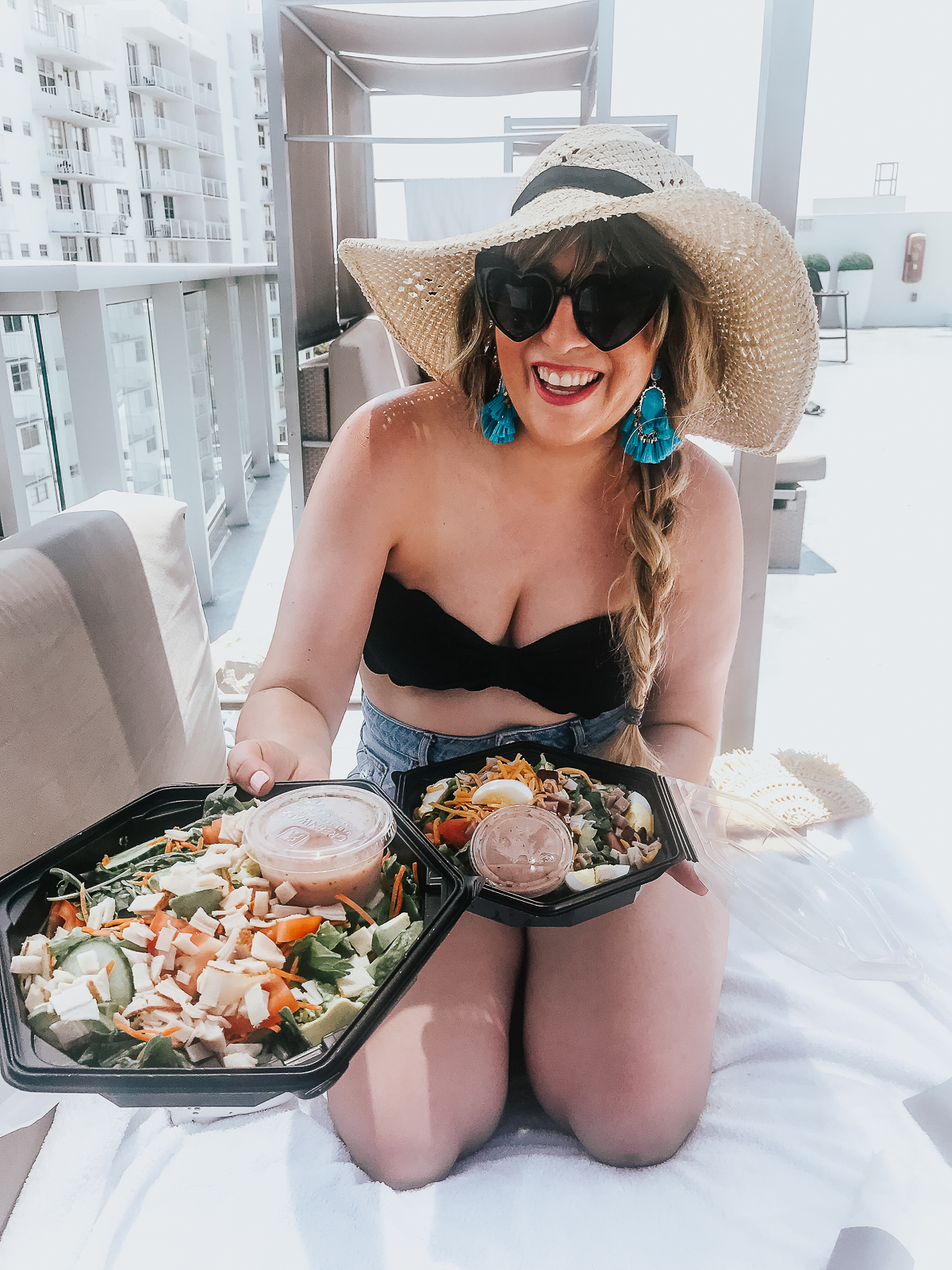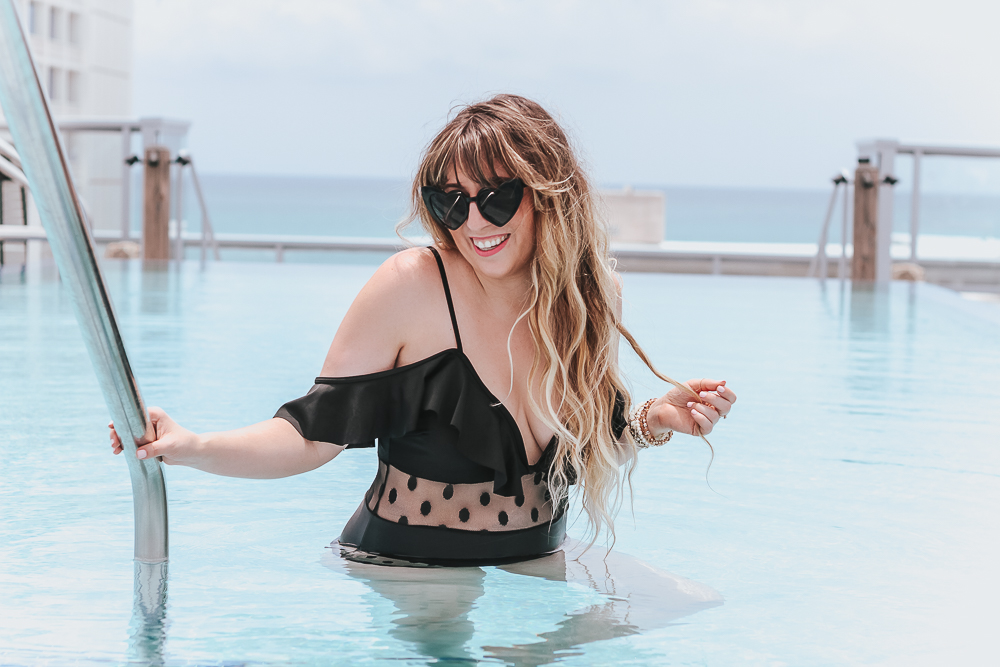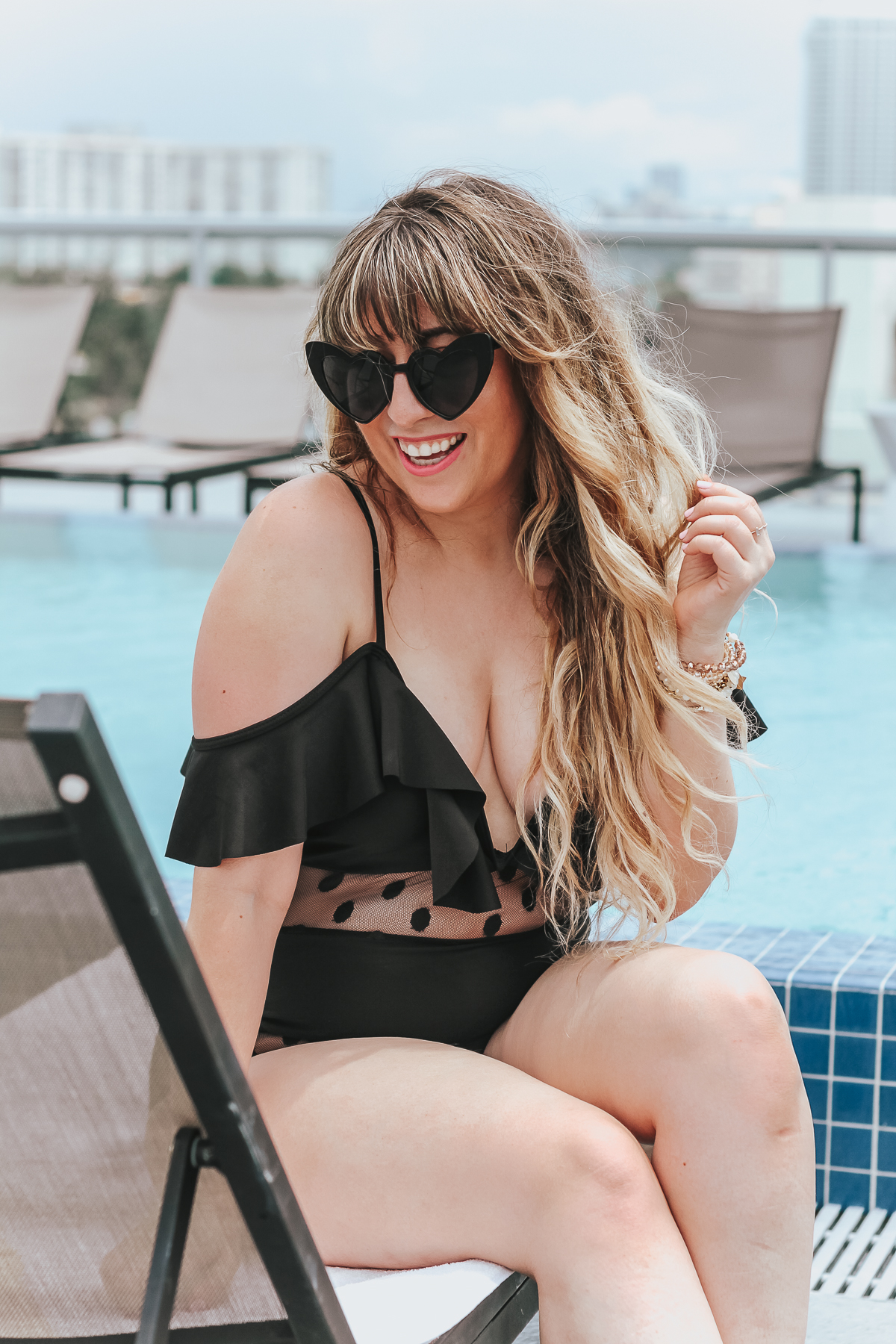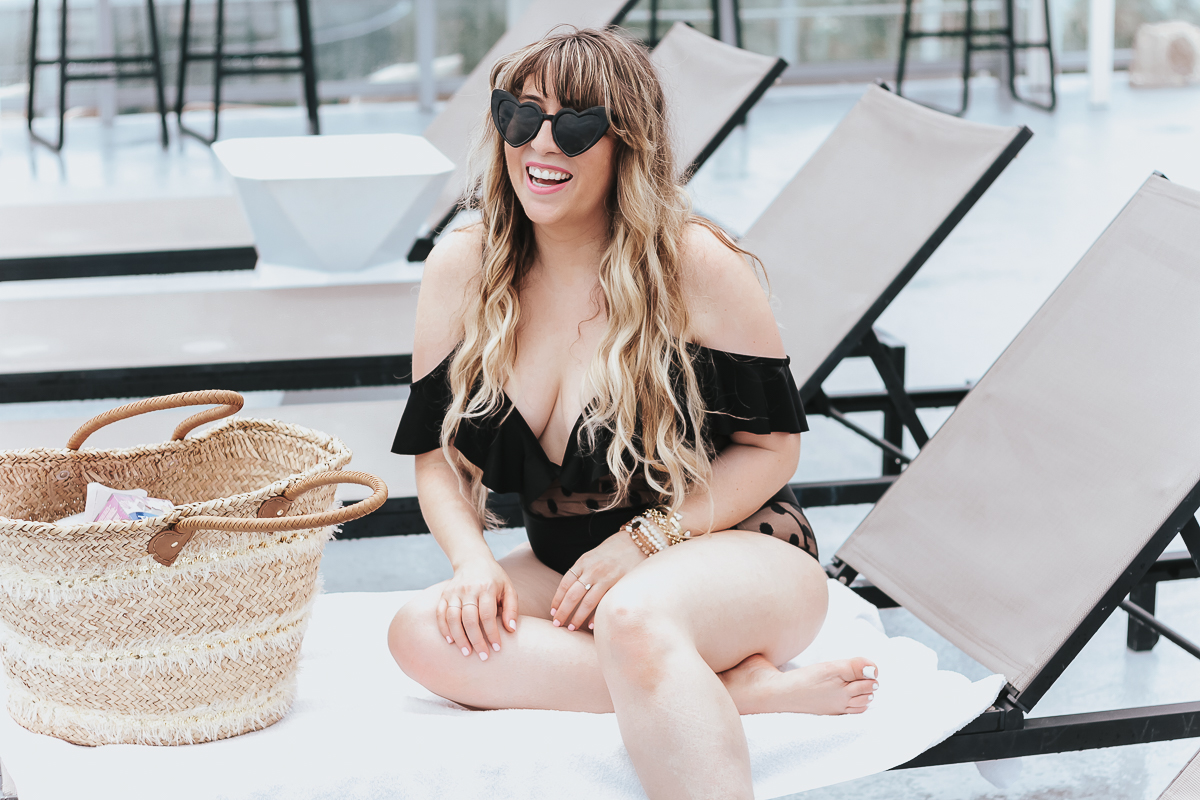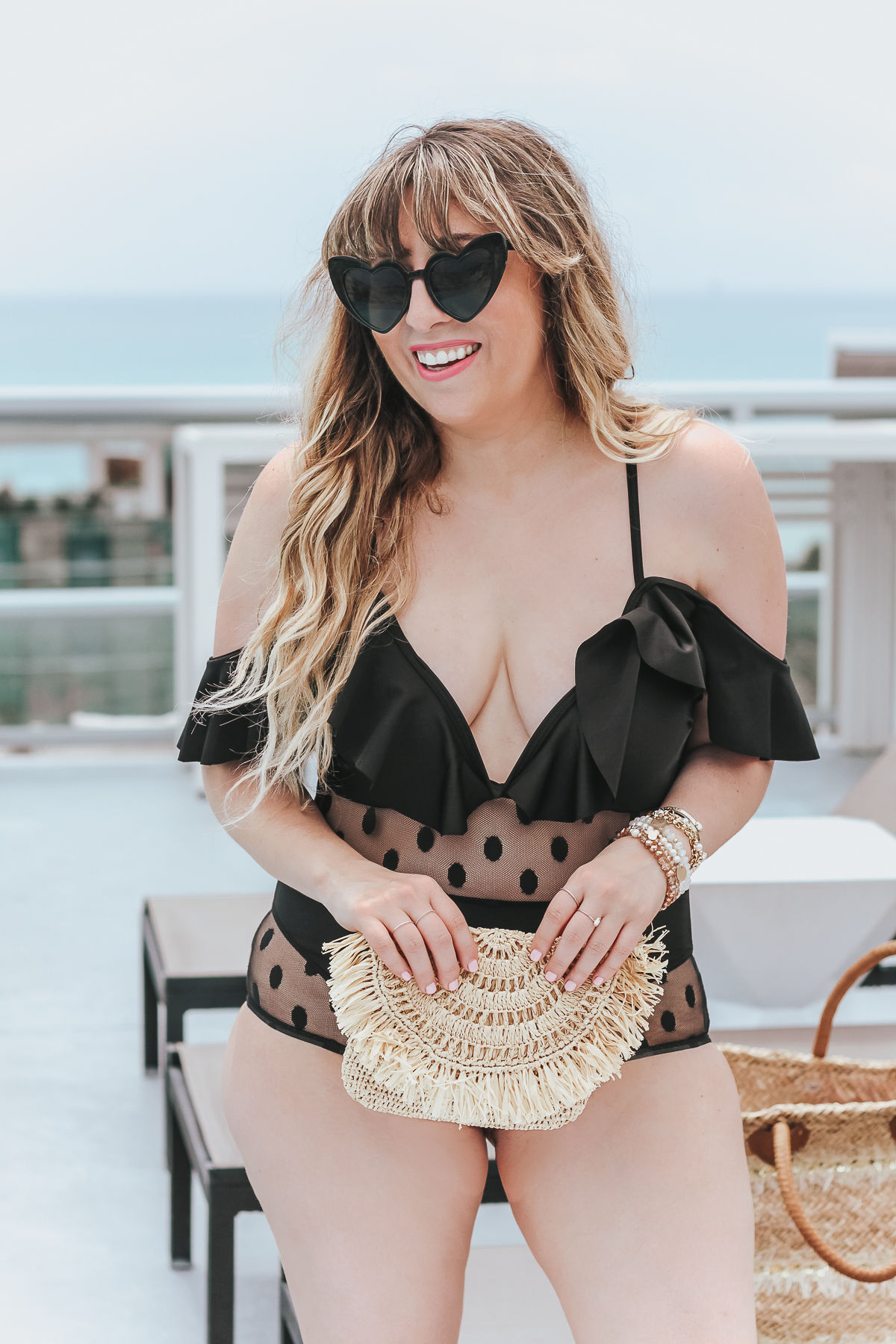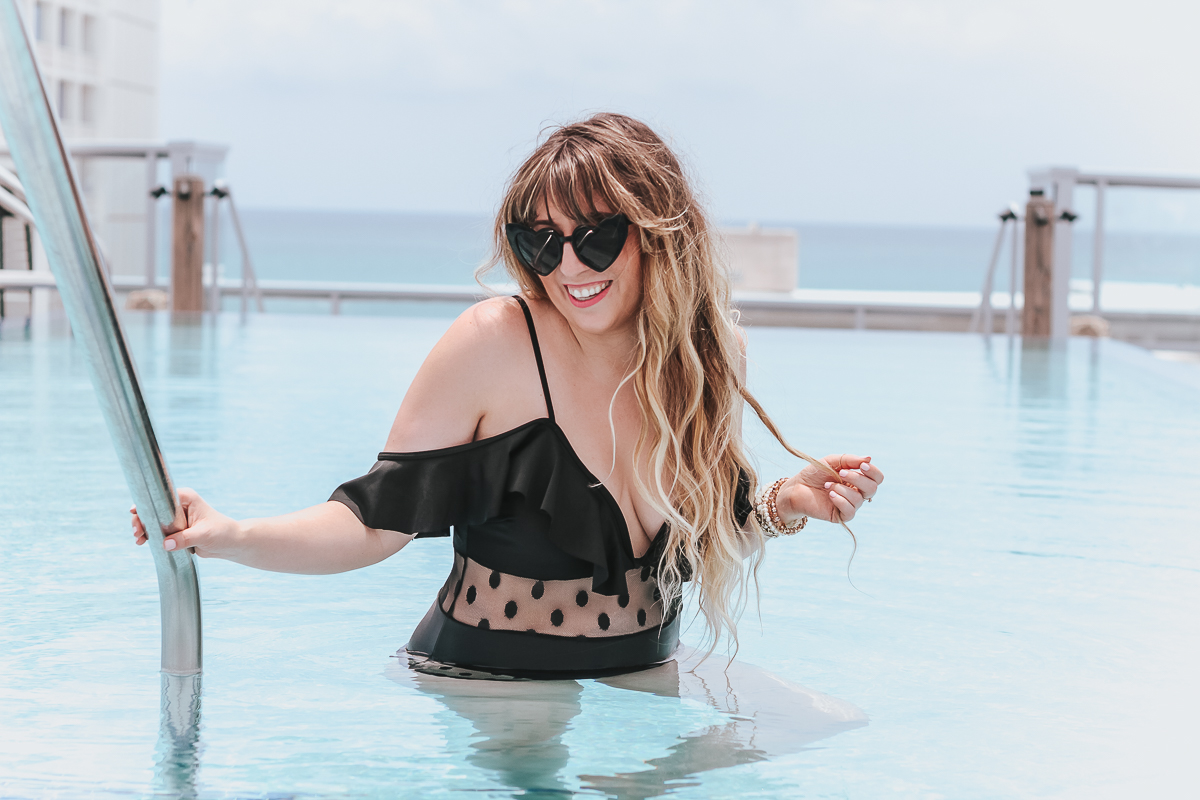 Thanks so much for reading! I hope you had a great weekend! Hit the comments and let me know: how crazy is this view?!
xo Steph