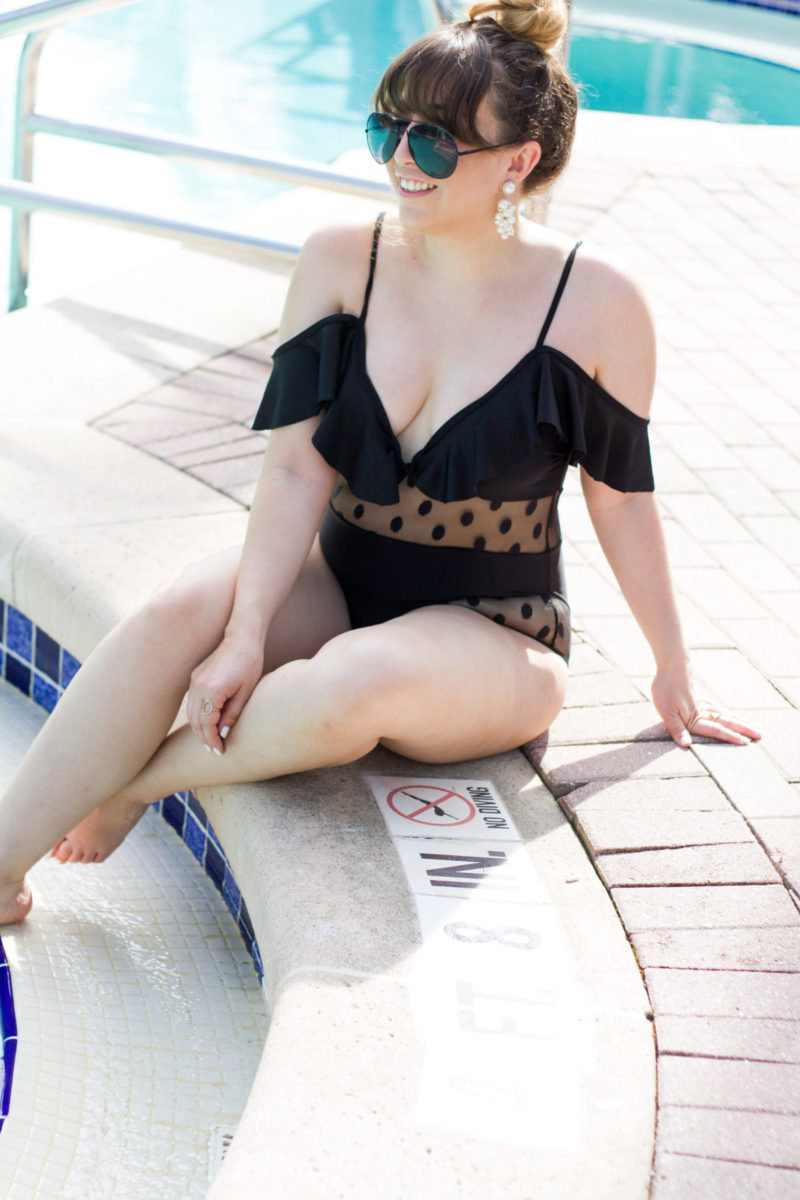 September has absolutely flown by. I can hardly believe that this is the last week of summer! The past few weeks have slipped by in a blur of no power or wifi, packing, unpacking, flus, organizing, cleaning… while the damage from Hurricane Irma to our homes was minimal, it's taken a long time to get back to normal. In that time, I've barely even remembered what day it is. I was sort of shocked when I checked the calendar today to realize it's already mid-September! This is the last official week of the summer. Luckily, I have a bunch of cute outfits from our beach getaway to Bonita Springs saved up to post and in honor of the last days of the season, I'll share them this week! I know many of you are on-to-the-next in terms of seasons and ready to prep your wardrobes for fall, but I figured we should take advantage before the weather turns! (Plus, if you're headed on some last minute summer vacations, you'll still need inspiration!)
Isn't this mesh one-piece swimsuit adorable?? I love the mesh panels, the polka dots, the ruffles, the plunging neckline… plus, it can easily double as a cute bodysuit in a pinch. I love the illusion that it's a bikini! The cut and paneling make it super flattering, which isn't always the case with a one-piece bathing suit. The top part is padded and wired, which offer a good level of support and leave you feeling secure.
I can't praise these shorts enough! The high-rise, the distressing, they're perfect! They've been a major closet staple all summer long and I can't recommend them enough. Just remember to size up.
Check out my poolside look: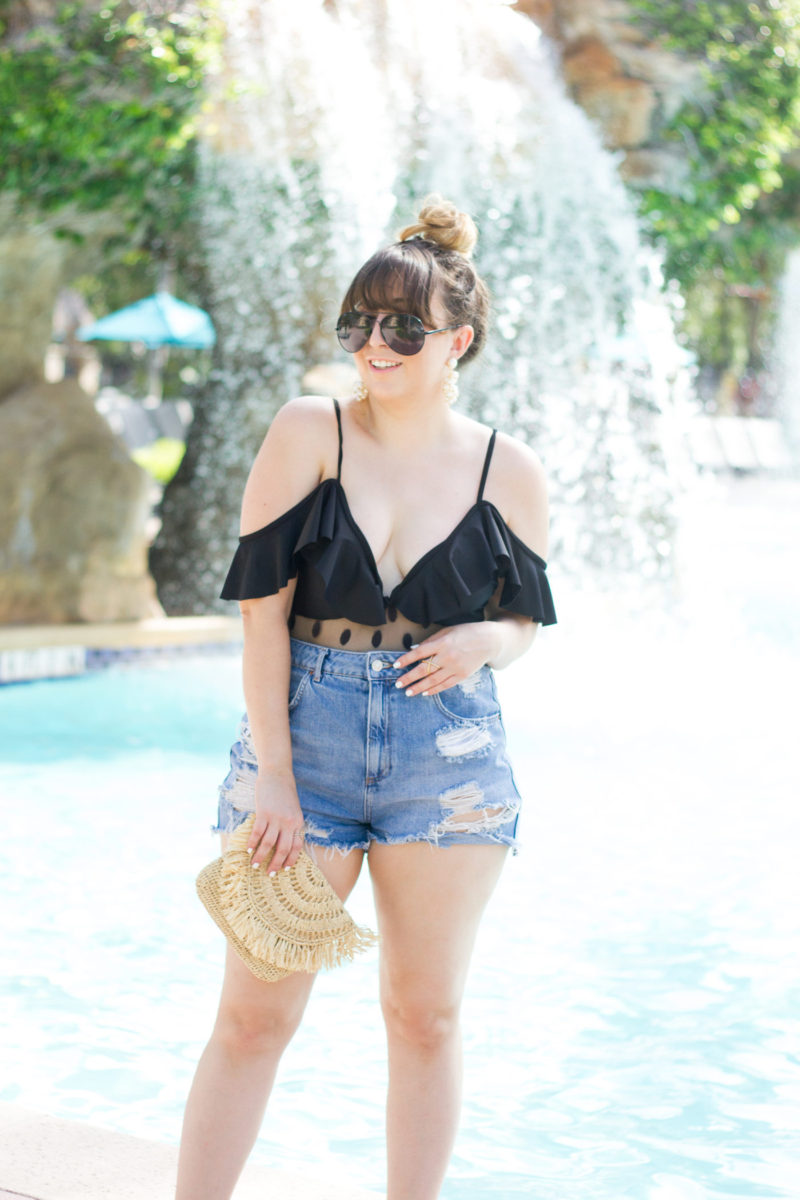 Outfit Details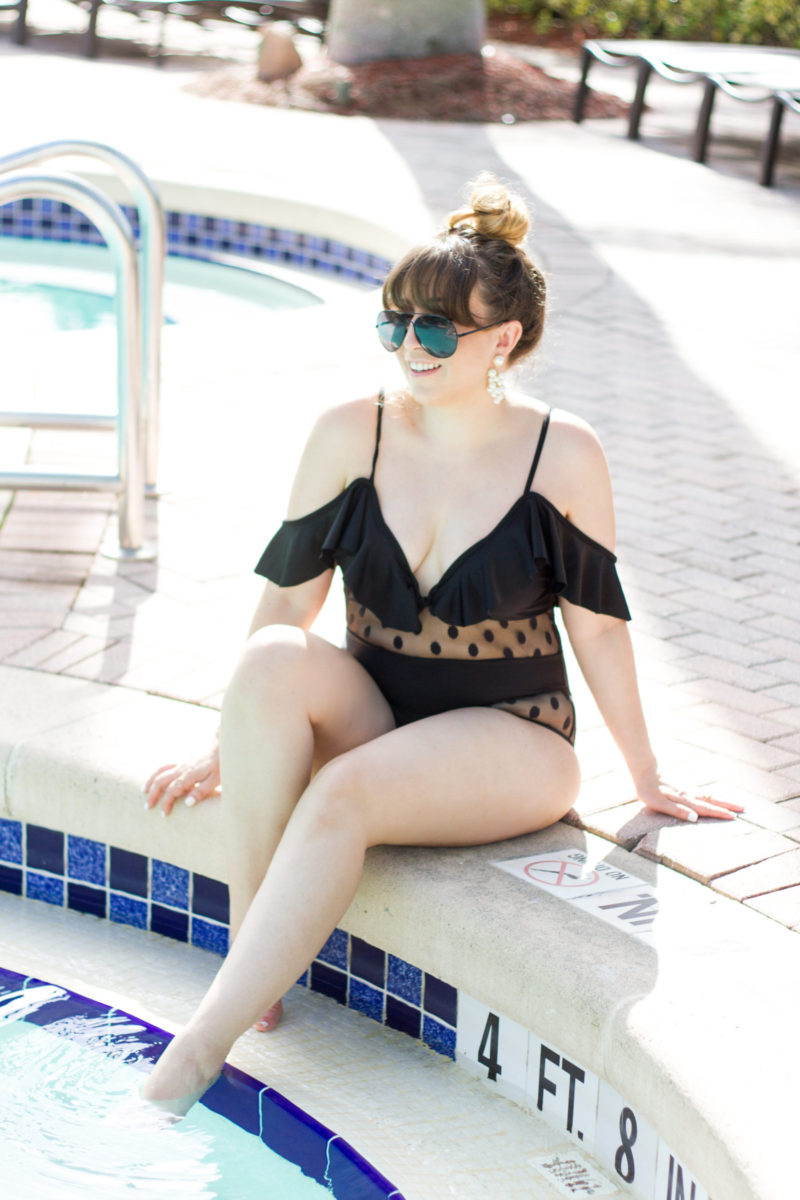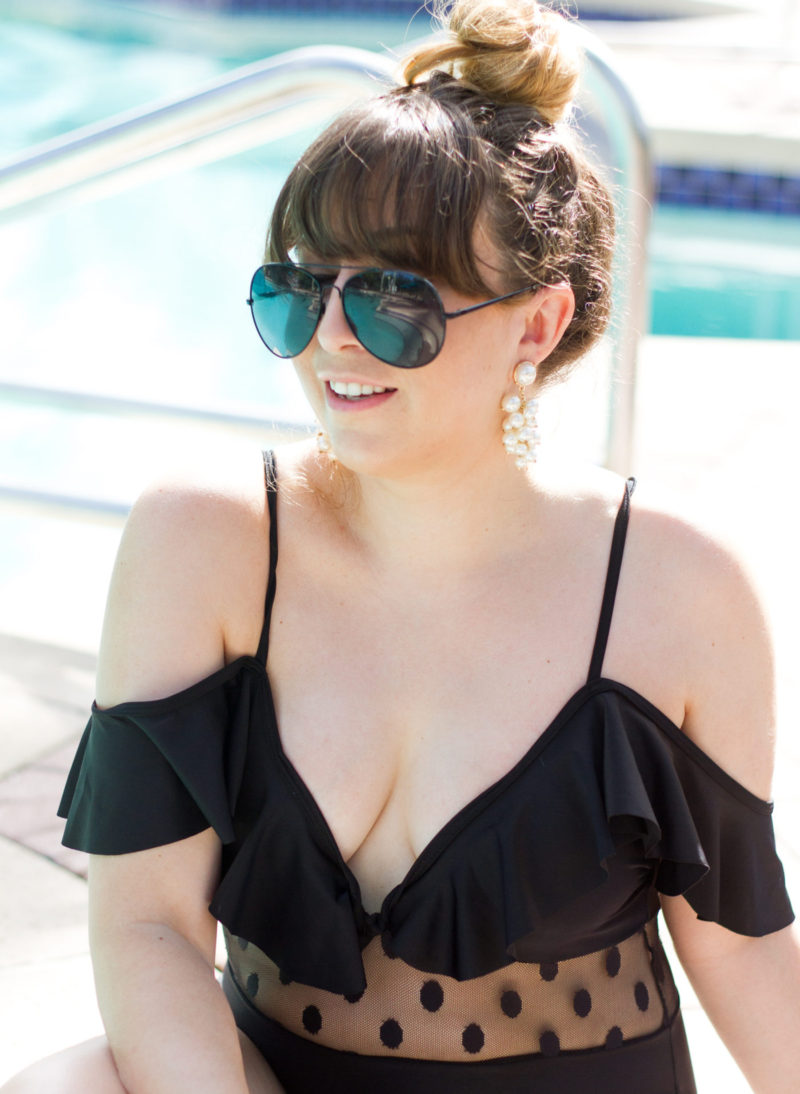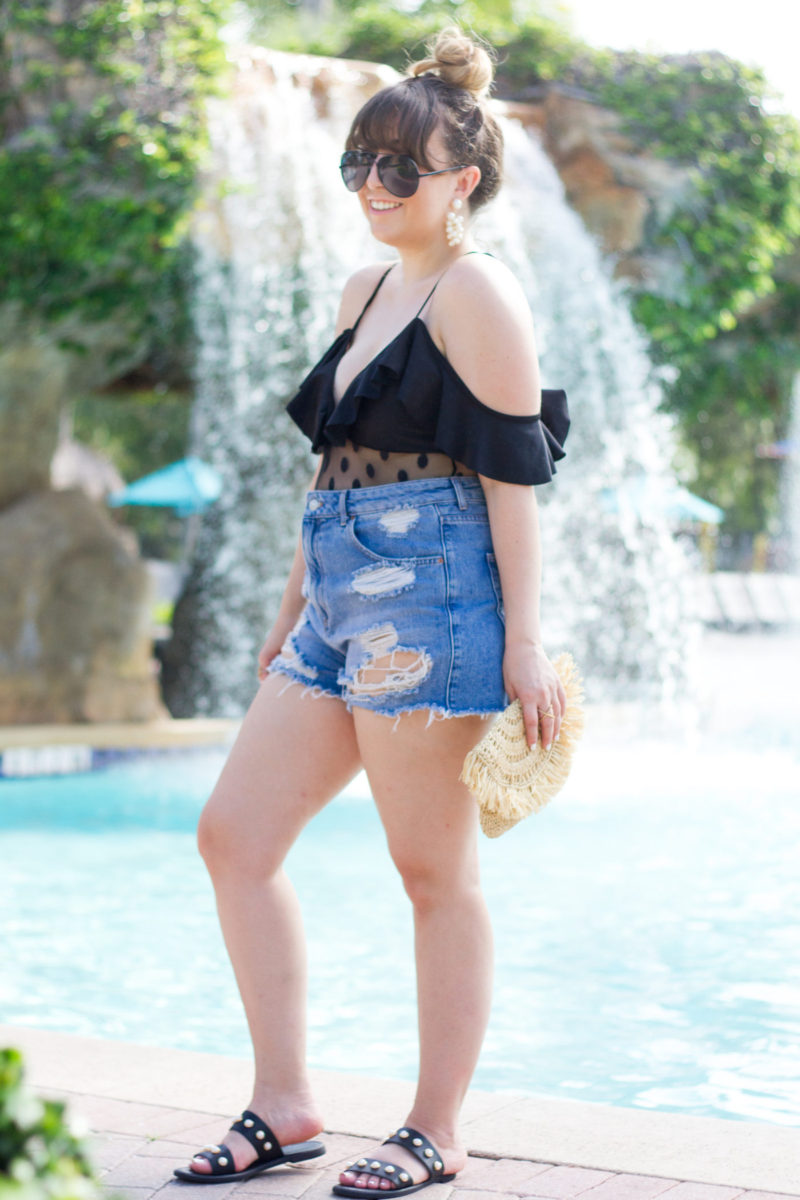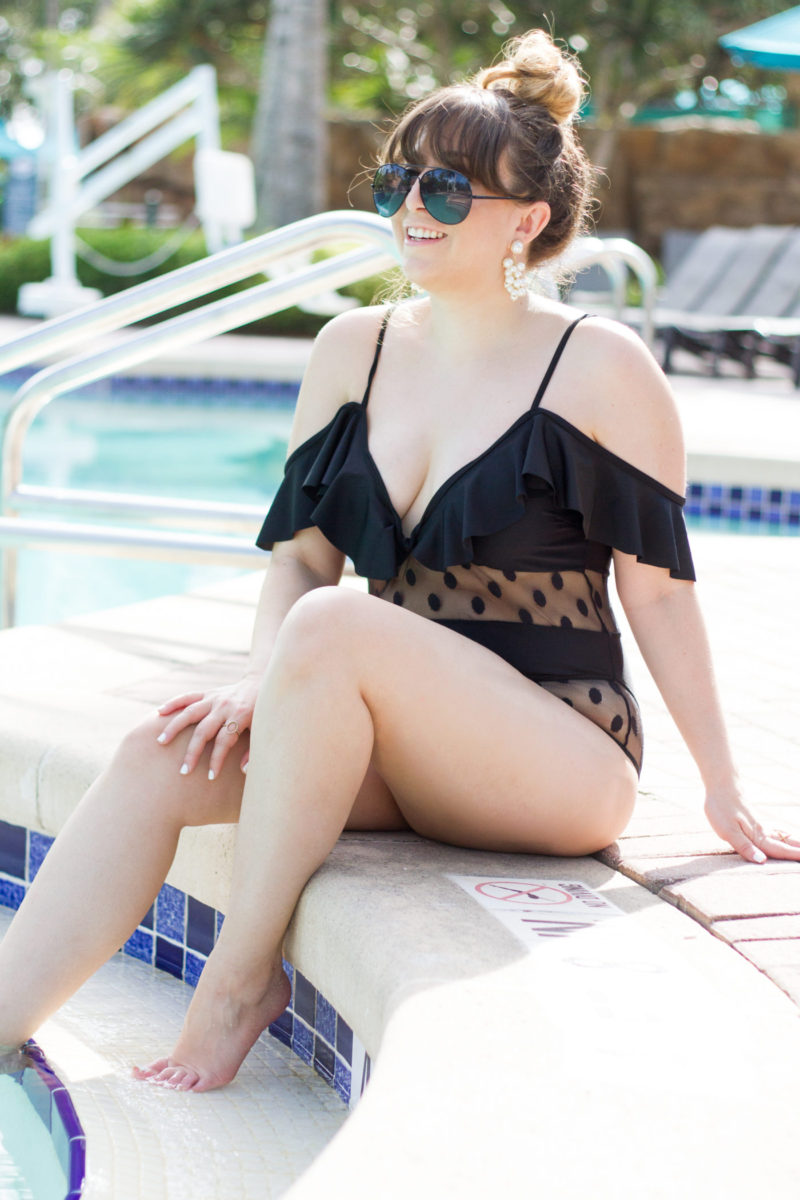 Thanks so much for reading! I've missed you so much and missed posting. So excited that things are finally settling down and we can get back to a normal posting schedule. You're the best! xx