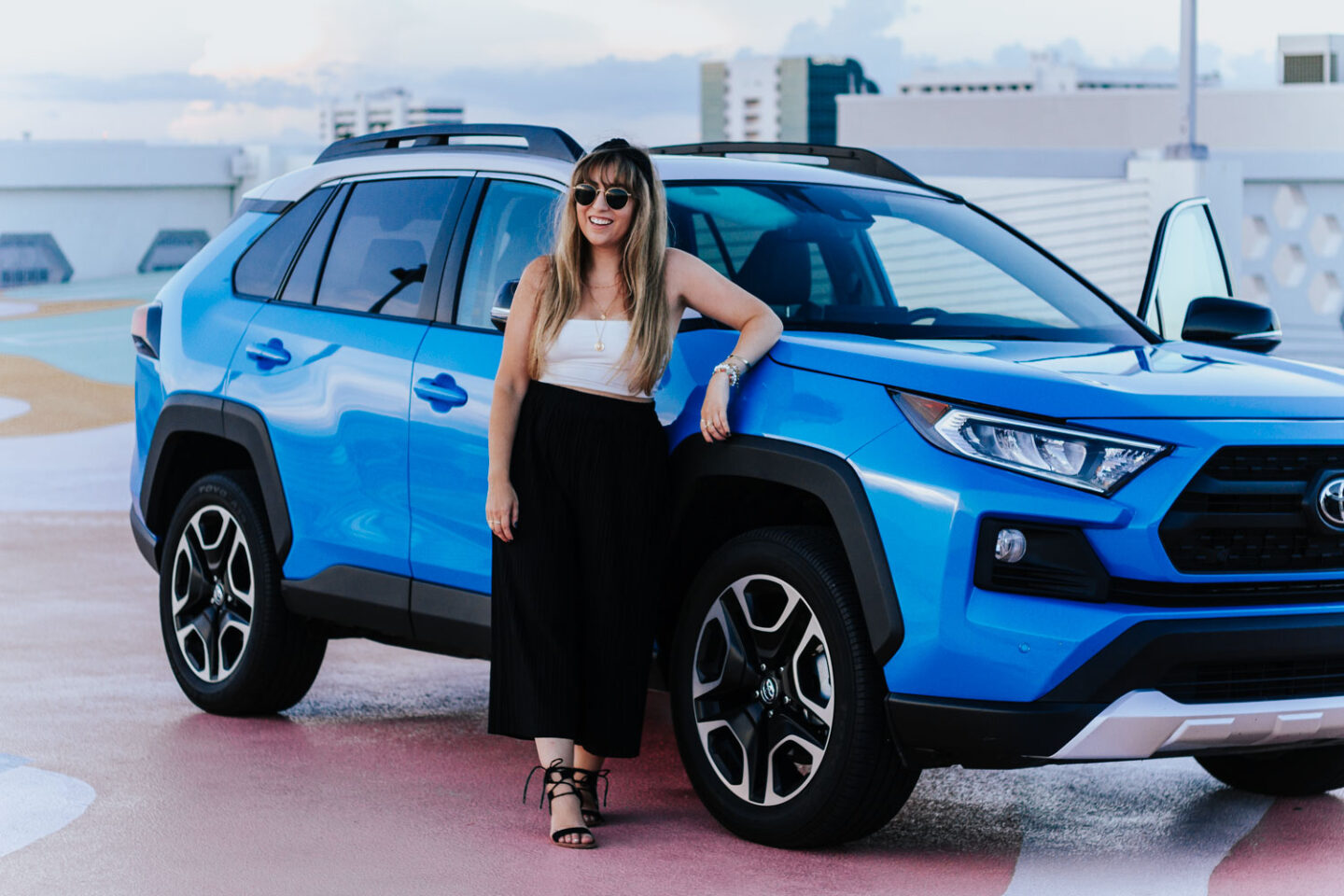 If you've been following a while, you know I'm a Toyota gal through and through. What can I say… I come from a Toyota family– we have three Toyotas. (My sister just got a brand new Corolla last week and is obsessed!)
I've been fortunate to work with my amazing friends at Toyota a few times over the years and have had great experiences… from test driving the new CH-R when it launched to test driving the RAV4 before deciding to get my very own in 2017.
It's about time to trade in my lease for a new ride and I've been struggling. Not sure if I wanted to re-up with the new, re-designed 2019 RAV4s or if I wanted to totally switch it up and go with a Toyota Highlander! (The Highlander has been on my radar for the last year… they're SO pretty and so, so roomy!) Luckily, when I was in Miami last month for Miami Swim Week, I had the chance to ride around in the new, redesigned RAV4. (A second honeymoon if you will? haha!)
I had the chance to experience the Adventure Grade RAV4, which is a super sporty and fun ride. While I'm not necessarily a "sporty" kinda girl, I can certainly appreciate the benefits! Plus, Miami Swim Week kind of is an adventure! Driving around Miami Beach and Downtown… I was glad to have a sporty, beautiful car to use. 
The 2019 RAV4 felt very similar to my 2017 RAV4, but was packed with MORE benefits, like Apple CarPlay and a redesigned interior AND exterior. Honestly, the Apple CarPlay is a gamechanger that I desperately miss. 
One thing I most appreciated are the safety features. The Toyota Safety Sense is MAJOR. With features like Lane Departure Alerts and Pre-Collision System with Pedestrian Detection, you feel SO safe. I was backing out of a spot in the parking garage at the mall and a car WHIPPED around a blind corner, almost hitting me… the Pre-Collision System kicked in immediately and 100% prevented an accident. (Which I'm super grateful for, especially considering it was not my car! lol!)  
Saying goodbye to the 2019 RAV4 was sad… luckily I have my own RAV4 to soften the blow 🙂 Still weighing my options on what to do next, so make sure you stay tuned to my Instagram to see what I decide! 
Check out some great shots of the beautiful 2019 Toyota RAV4.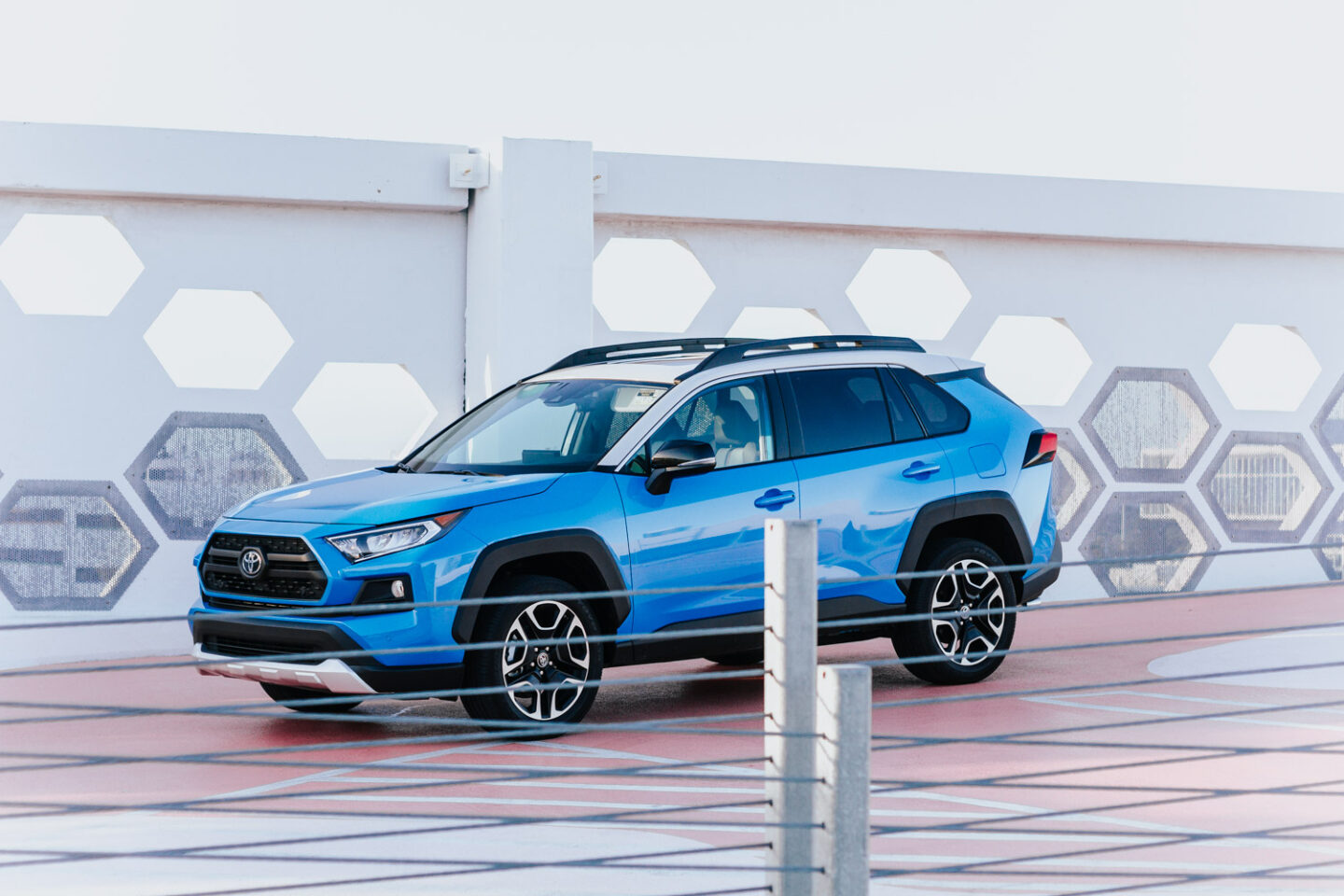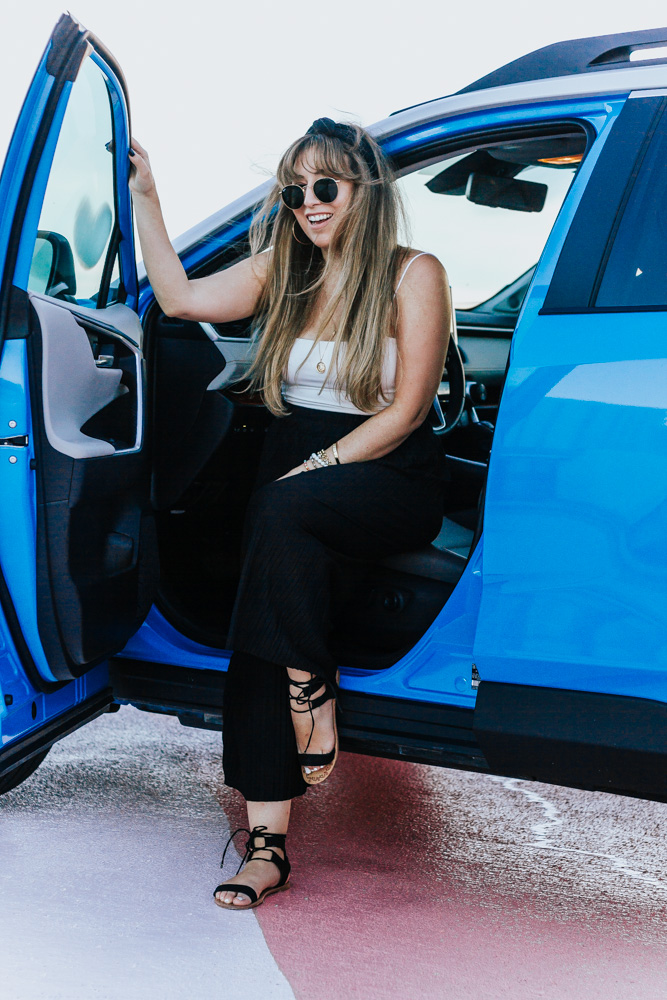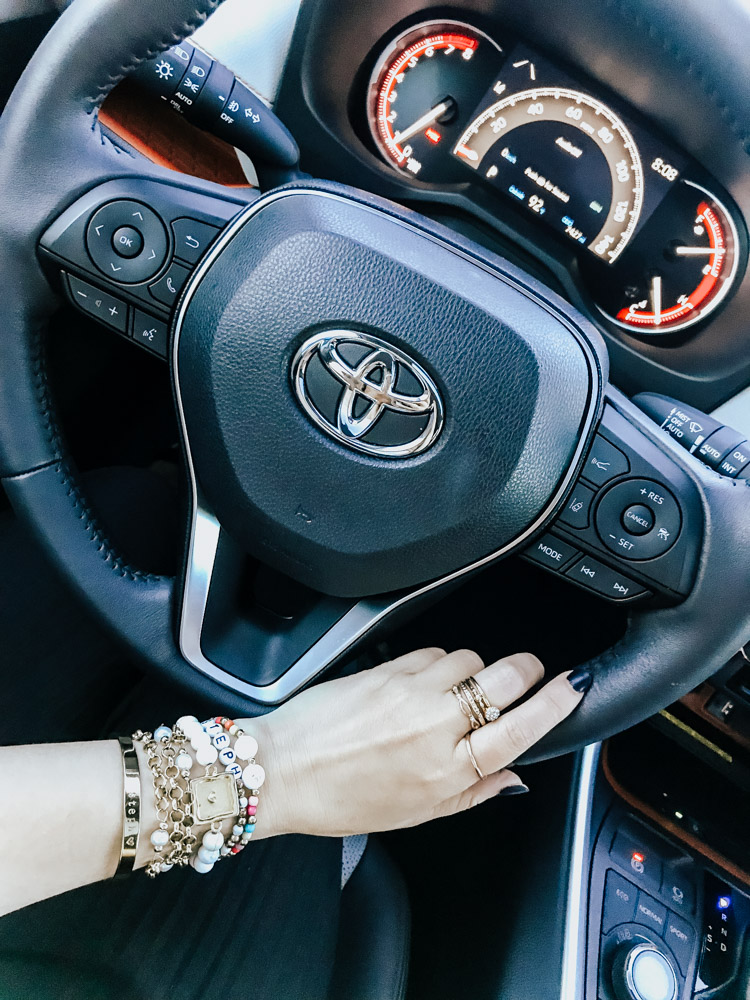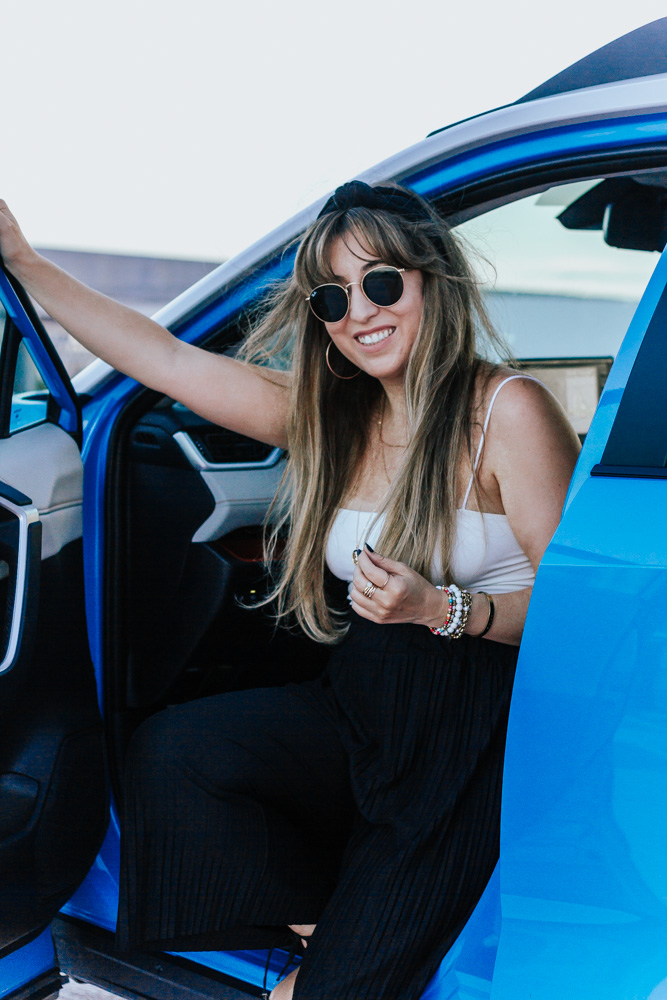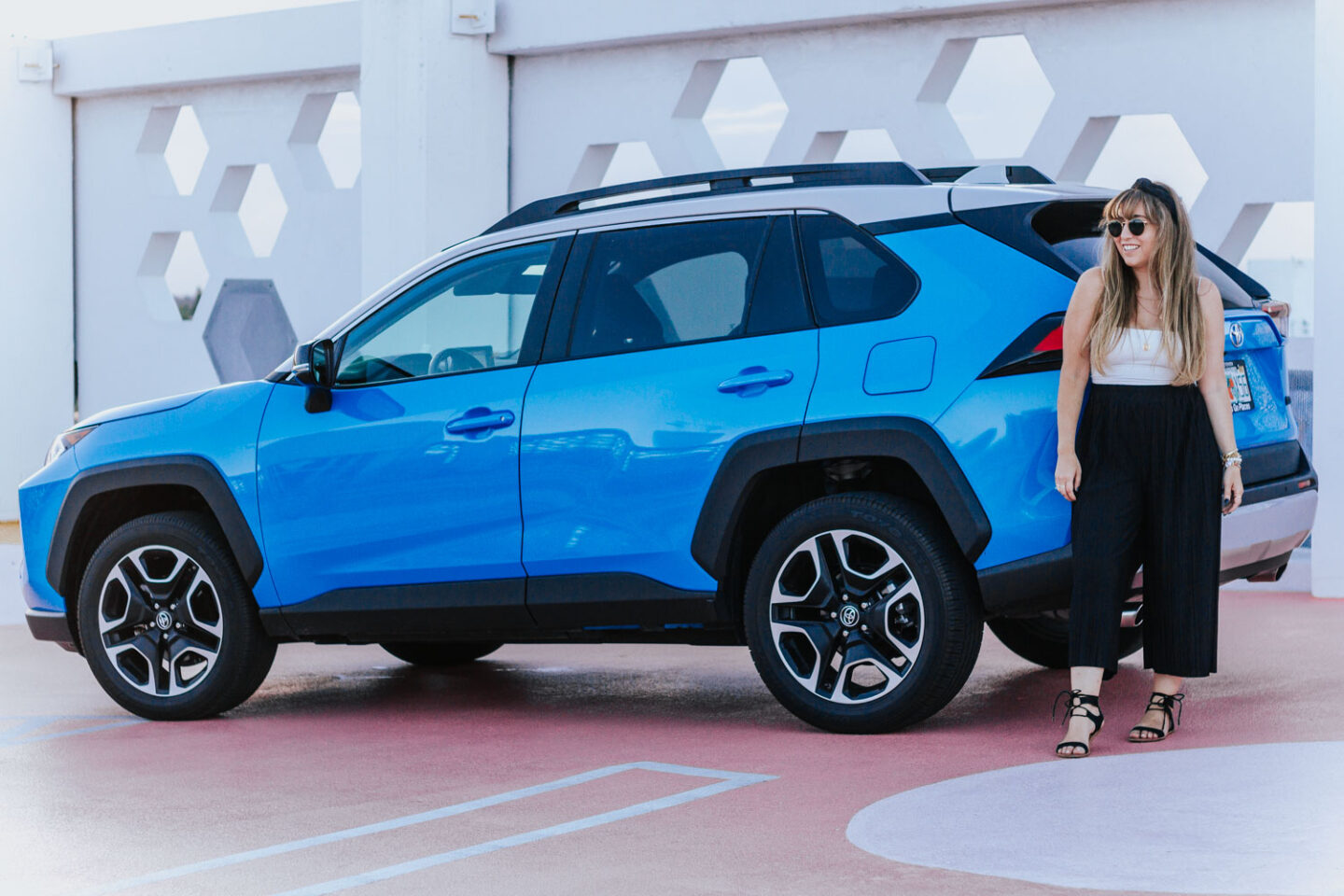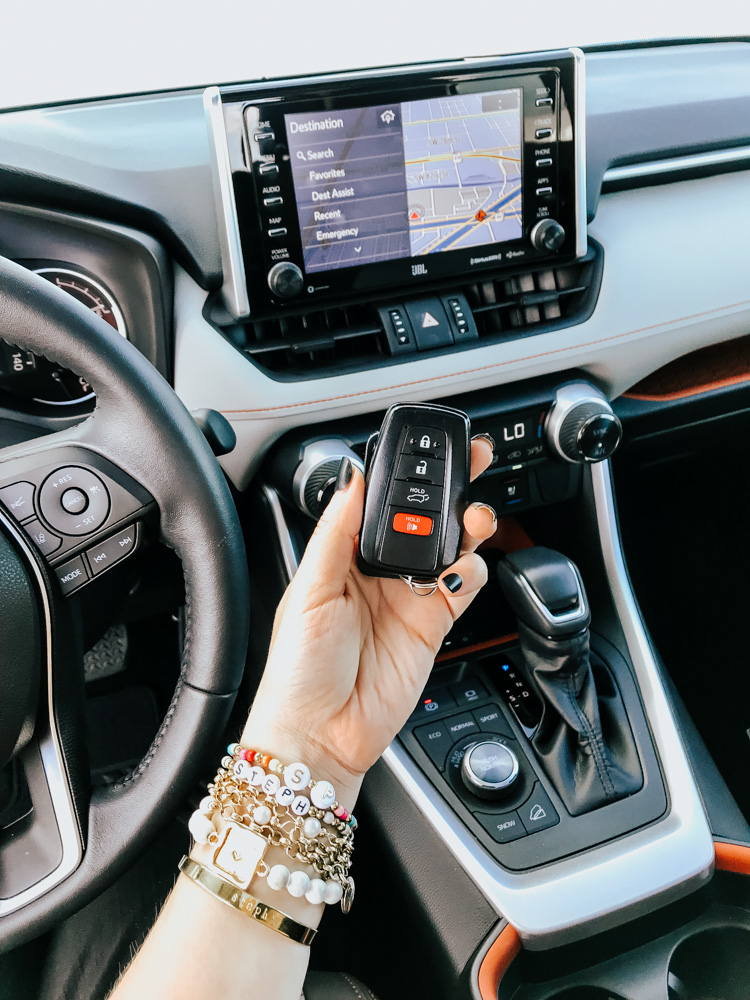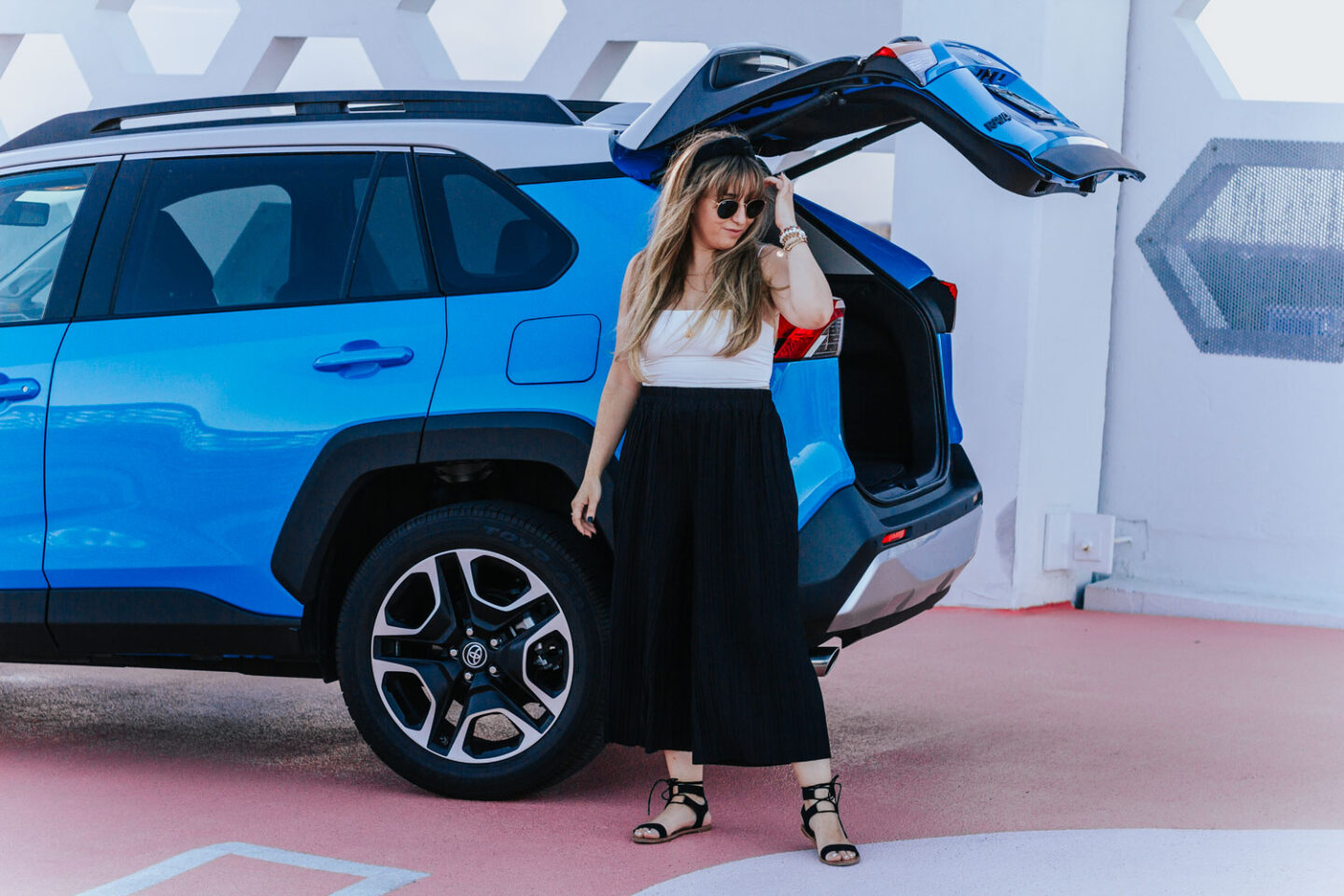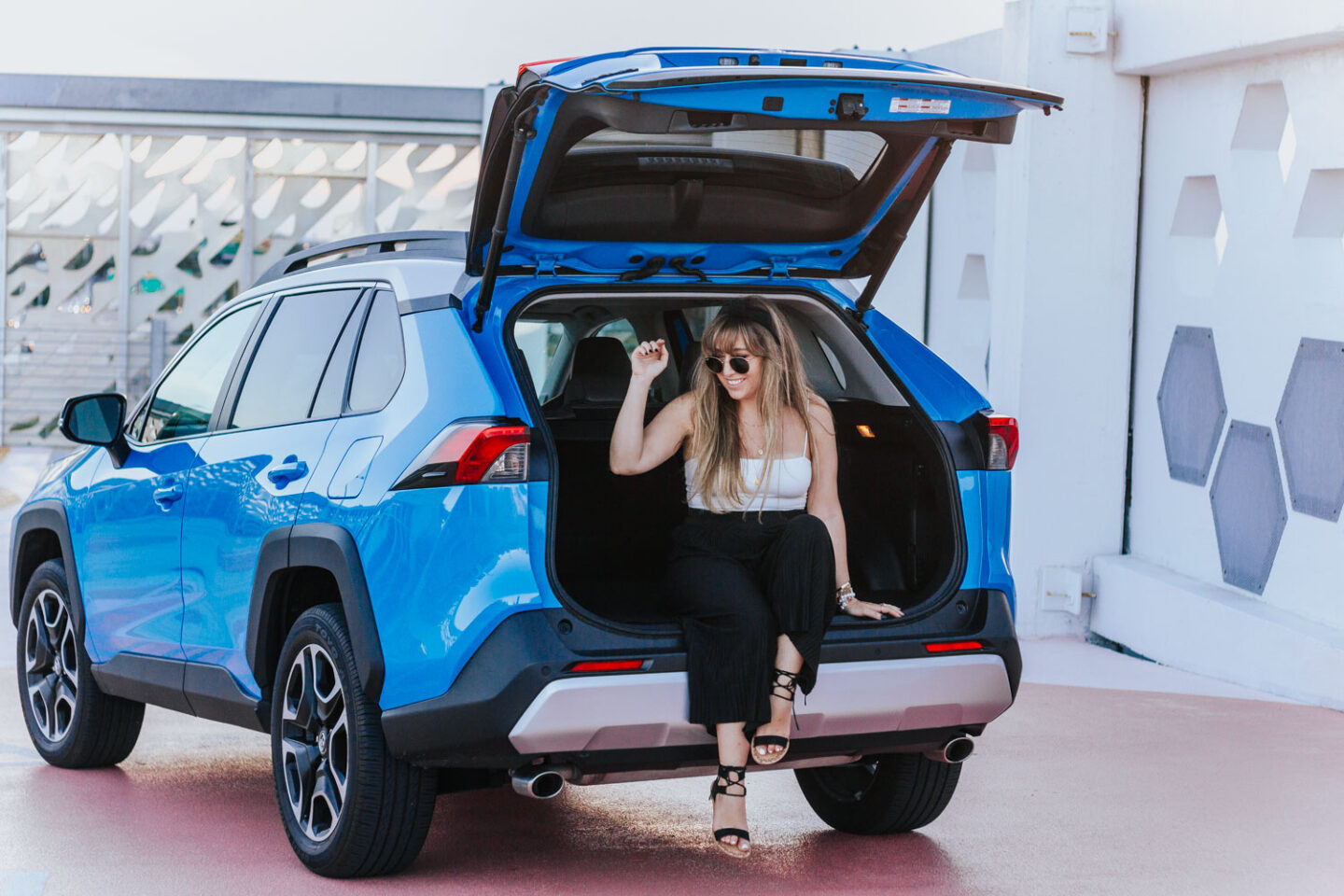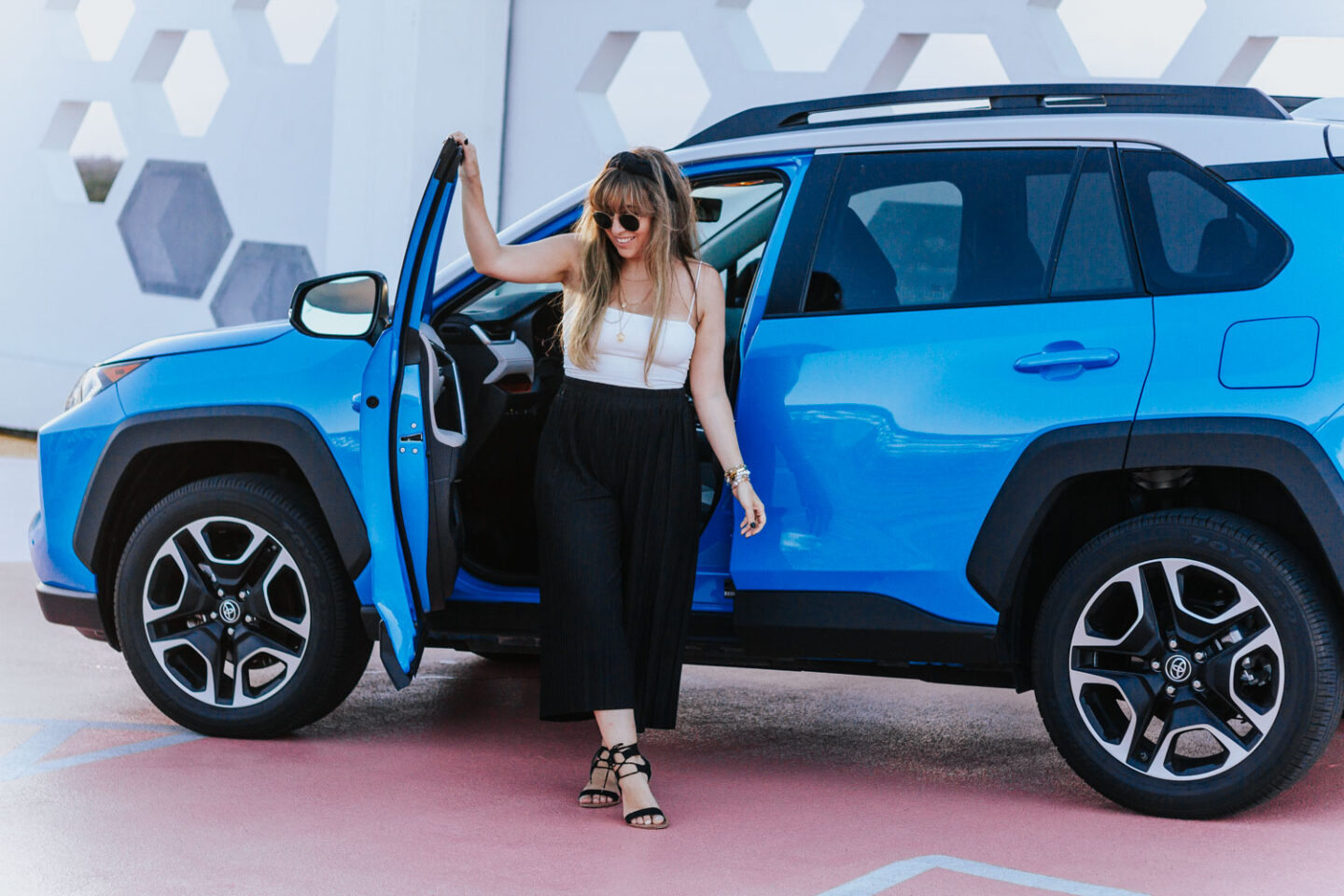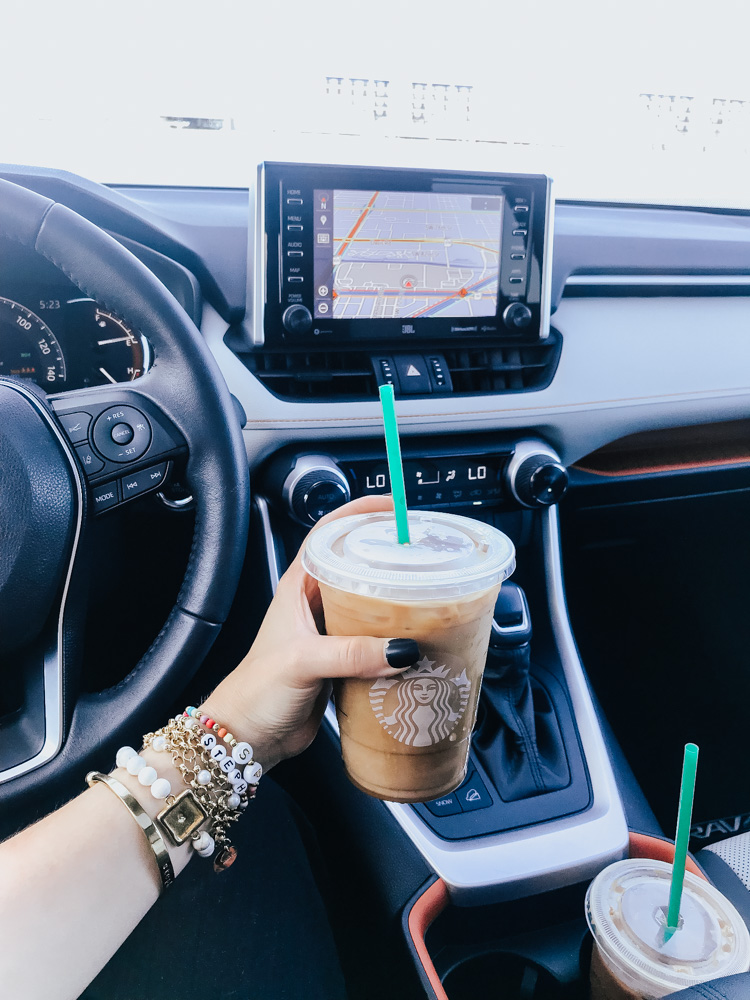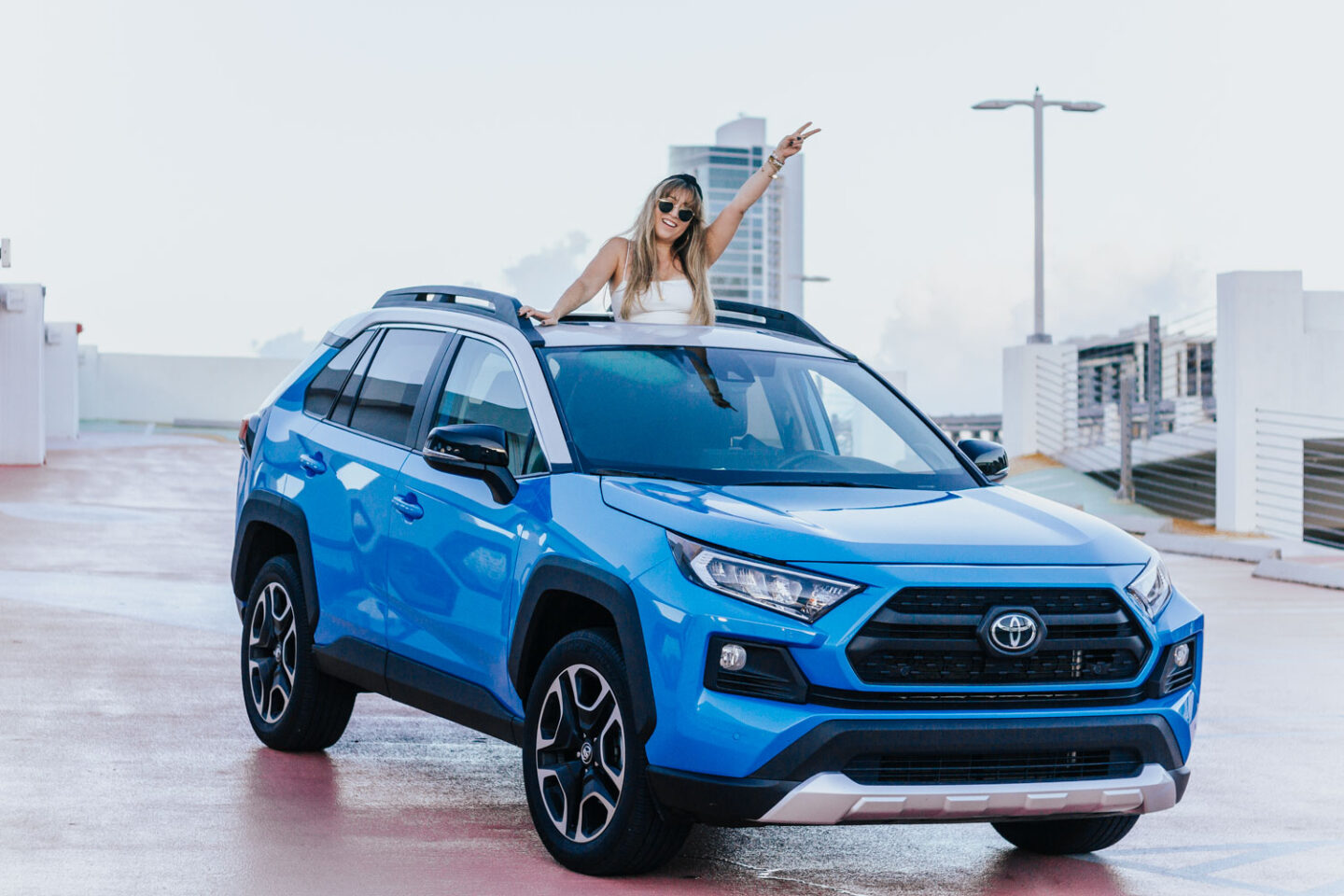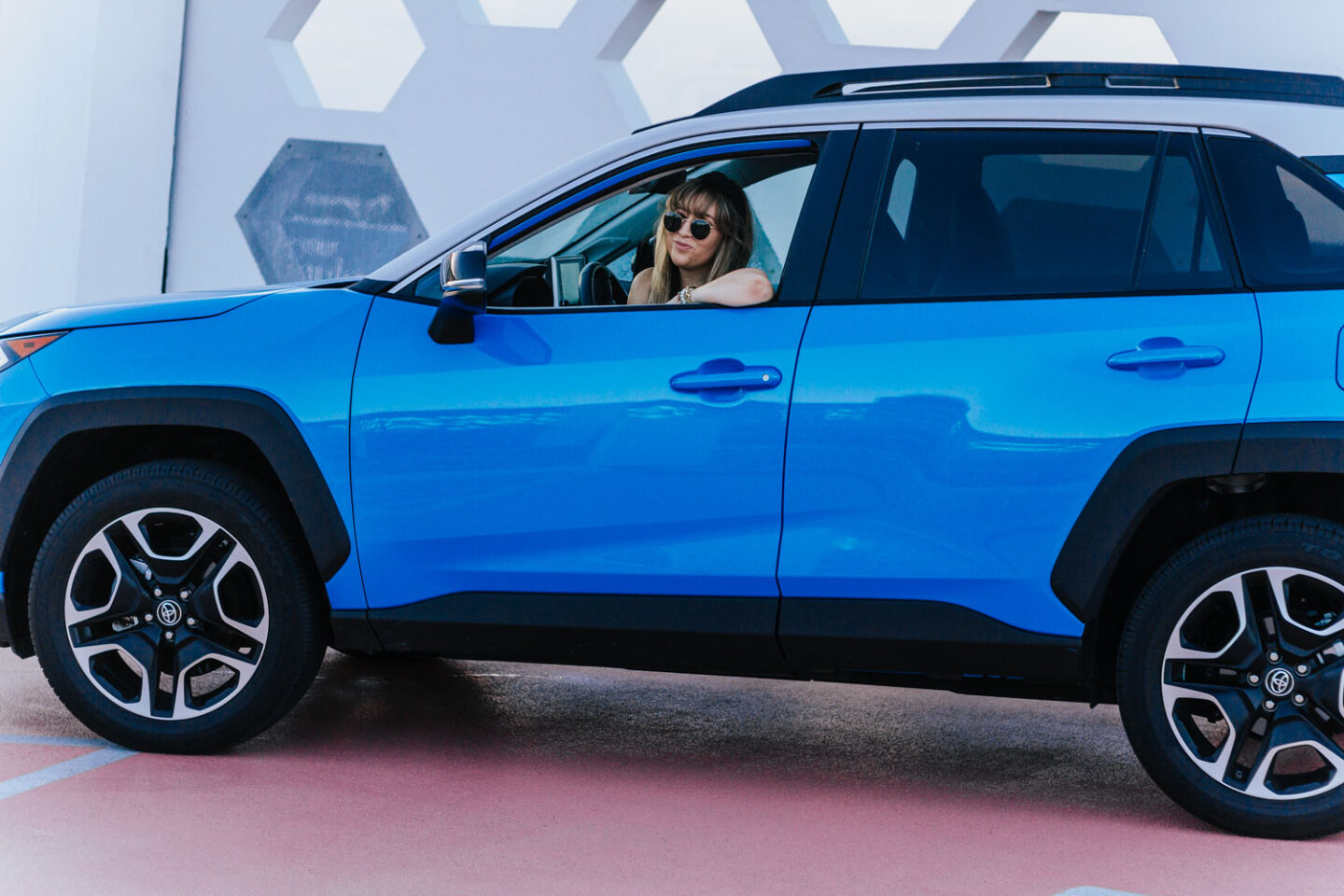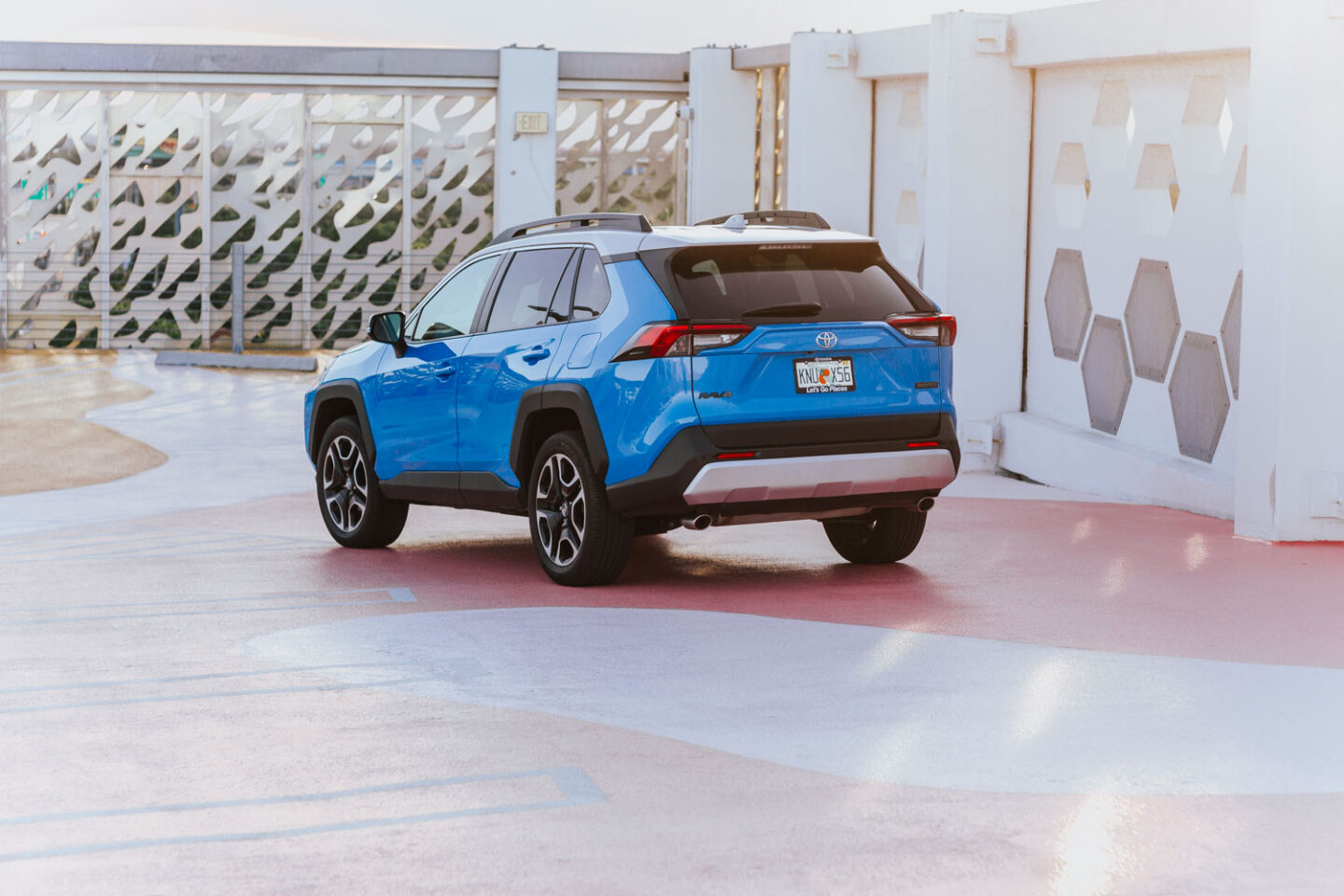 Thanks so much for reading! 
Thank you to my friends at Toyota for loaning me this RAV4 in exchange for this post!