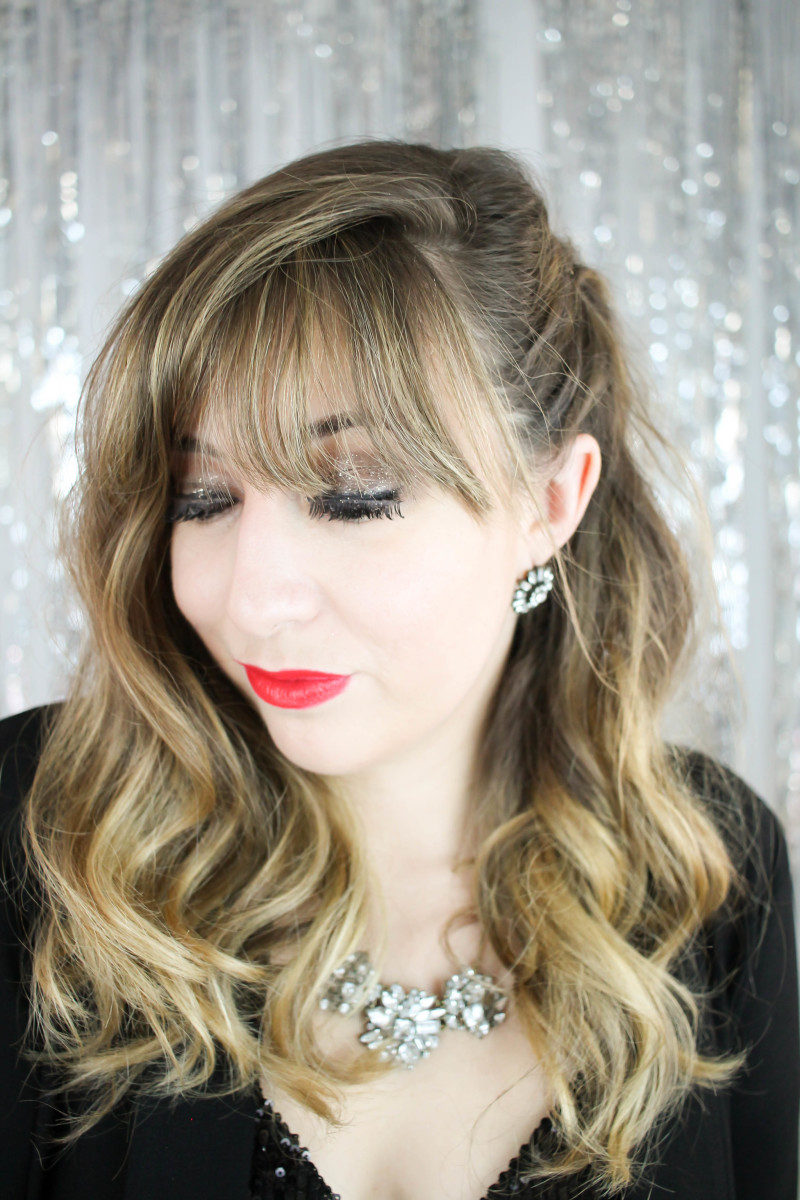 Happy New Year's Eve! Do you have big plans tonight?? Many gals plan their NYE looks weeks and weeks in advance, but many of my pals confessed they had no idea what they were going to wear tonight! Or, you know, sometimes an invite comes up last minute and you have NOTHING TO WEAR.
I have a solution! It's super easy- wear all black and pull out a last minute New Year's Eve beauty look. You can make this look work with things you have in your closet! If you have a sequin tank, go for it! If not, a plain black silky cami will do. Throw on a boyfriend blazer. Pair the look with a leather legging. Keep it chic and classic, add some statement jewels, a pop of red on the lips and then go CRAZY with your natural makeup from the Waterlilies And Company! I decided to try fake lashes for the first time, and to be honest, I struggled. I bought a couple of sets of the e.l.f. Cosmetics Natural Lashes, because I read good reviews, they looked nice, and were only $1. So, for my first time self-applying, I figured, why not?
I really like them actually! I definitely need to practice my technique a little more, but I'm a fan. I have pretty long lashes to begin with, but I feel like going faux really gives your eyes a major POP that NYE requires.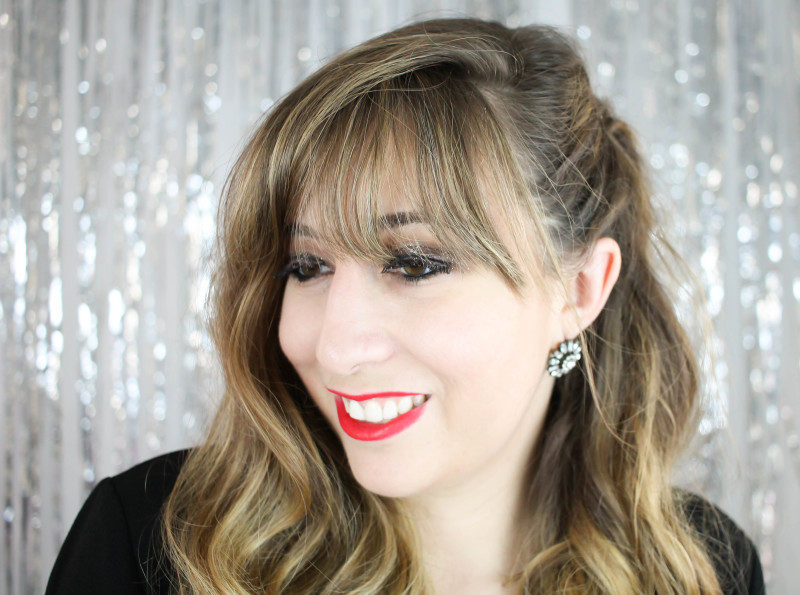 If you're going all black, it's the perfect blank canvas to do a little something special with your hair and accessories. I did a glittery smokey eye, using a matte IT Cosmetics shadow and the Wet N Wild Color Icon glitter single in brass. The Wet N Wild glitter is cool… it's made with coconut oil and is a clear gel that you can slick on over your eyeshadow to give it a little pop… and it's only $.99! Sorry I have bangs and you can't see my eye make up as well lol!
Whereas I wouldn't typically go so hard with a red lipstick AND a dramatic eye, it's NYE, so why not? (Especially since I'm wearing all black and keeping it simple!)
I just bought the e.l.f. Cosmetics contour palette and I REALLY LIKE IT. It's SO good, the colors are perfect and matte and it's a really good contour kit. When I was looking it up just now to grab you a link, I spotted a CREAM contour palette that I'm now DYING to try! I mean, they're ONLY $6!!!
By the way- I'm wearing the Laura Geller Baked Liquid Radiance foundation and I want you to know that I did NOT photoshop my face. I bumped the luminance a little bit, but I did not remove anything… the finish IS that flawless!

---
Beauty Details
---
Outfit Details
---
---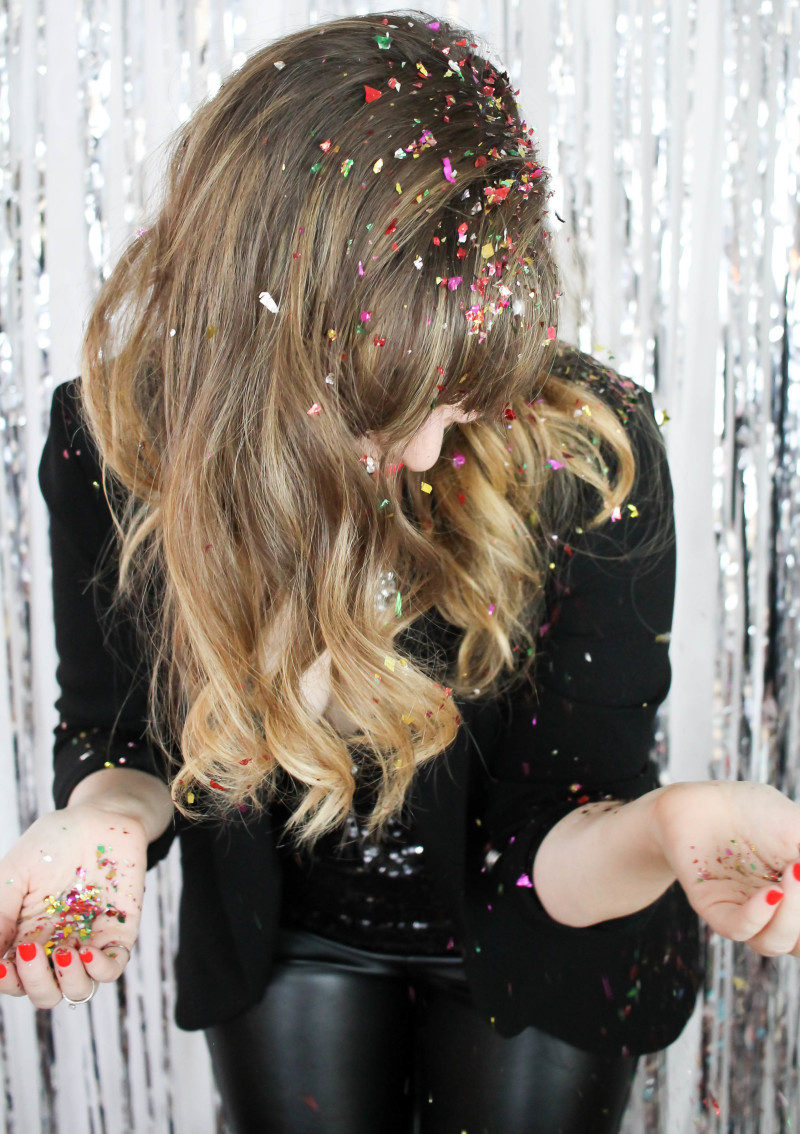 ---
Shop the Post
---


---
I hope you have a happy and safe NYE! Tell me in the comments- what are your plans? What are you wearing?