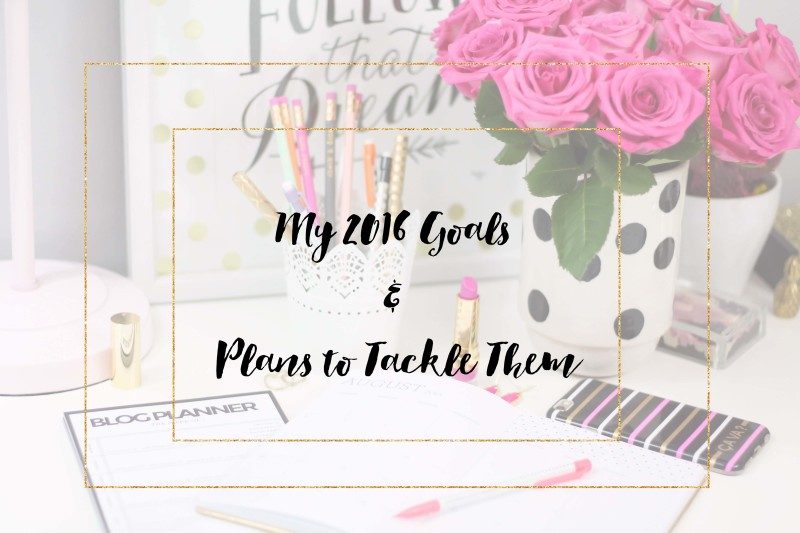 I hope you had a wonderful New Year with your friends and loved ones! We just relaxed. I binge watched Jane the Virgin. So random… it's SO GOOD, though! I'm obsessed! I definitely recommend it!
So, here we are at the beginning of 2016! I can't even believe it. I'm not going to lie- this first Monday back is a rough one, am I right?! We started the Atkins Diet today, so that's happening. If any of you guys have done it, I'd love some tips! Phase 1 is a killer, huh?? We thought we would give it a go and if we aren't feeling it after a few weeks we will try something else. It is quite challenging on the body, so we are paying special attention to getting vitamins in, in order to keep our immune systems at a good level. There are so many supplements to choose from, from liposomal Vitamin c (what is liposomal vitamin c?) to Vitamin D, so it's worth researching into what you are taking before committing! Hopefully, this diet makes me feel really amazing.
New year always brings on the tsunami of New Year's resolutions. I don't really love the idea of resolutions. I just feel like we set them and they never come to fruition! I do, however, love the idea of goal setting for the new year. It's so important to make clear goals and figure out a plan on how to get to them. Doing so makes your goals so much more attainable and less overwhelming. I mean, saying "hey, I want to lose 15 lbs" is super overwhelming. Saying… "I want to lose 15 lbs. I'm going to do it by implementing xyz diet and going to they gym 3 times a week and aiming to lose xyz lbs a month." Setting a plan for how to get to your goal will make success that much easier. So, today I thought I'd share some of my goals for the new year and how I'm planning to achieve them! Here they are:
Goal: Clean out my closet and put it all on Poshmark.
How I'm Doing it: I've already kind of started doing this, if you follow along on Snapchat. I'm working on plowing through my massive rolling rack of giveaways, so follow my closet on Poshmark! (username: asparklefactor)
Goal: Get organized.
How I'm Doing it: Cleaning out my closet is definitely a major step! Also working on cataloguing my photos and wiping my Macbook Pro. (It's so old and slow!) I'm also trying to set a stricter schedule for myself and making an effort to stay on top of my calendar and to-do list.
Goal: Plan better.
How I'm Doing it: I got two big dry erase calendars to better plan out my blog content and I'm hunting down a good 2016 blog planner online. I think having a clearer idea of what I want to post about on the blog will help me plan posts earlier and be more consistent.
Goal: Set a stricter editorial calendar.
How I'm Doing it: This one goes hand-in-hand with the Plan Better goal. I've been a bit flaky with my editorial calendar, I don't always set a strict plan and then change my mind at the last minute about what I want to post. This definitely leads to some last minute scrambling on my part!
Goal: Start doing YouTube videos and keep up with it.
How I'm Doing it: This has been a part of my plan since day one. I've always wanted to do videos, but have really sort of struggled with the execution. This year, I'm going to do it. I'm going to research everything I can about filming and editing and I'm going to make it a priority. I've already made a list of 5 videos I'd want to film. I'd love your feedback on this- what types of videos would you like me to do? Would you watch? Tell me in the comments.
Goal: Finally put up the gallery wall I've been working on.
How I'm Doing It: I have prints and SOME frames. I'm going to put them up!
Goal: Put up curtains in my bedroom.
How I'm Doing it: I have the curtains. I just need to force myself to do it.
Goal: Read 2 books a month.
How I'm Doing it: I love to read. I can read REALLY fast. Lately, I've watched more Netflix, read less. I'm going to try to limit my Netflix bingeing. I'm also making a list of books I want to read. (If you have any recommendations, I'd love to hear them!) And with this goal comes my next…
Goal: Start a virtual book club.
How I'm Doing it: I want to start a virtual book club here on the blog! Lauren Conrad does it on her blog, and I'd really love to start doing it here! I just need to figure out how. Would you be interested? Let me know!
Goal: Post more outfits.
How I'm Doing it: I love posting outfits on the blog, and up until now, I've done, like, maybe, 2 a week. I want to do at least 3 a week! Would you like to see that?
I'm really into this list of goals. I'm already starting to tackle some of them! How about you? What's on your list? Are you setting resolutions? Have you made a plan?
Thanks so much for starting the new year with me and following along on this journey! By the way- I'd love for you to sign up for SparkleMail! (So you'll be the first to know when some of these new initiatives take off!)