When it comes to holiday gifting, sometimes cozy gift ideas are the best ones. I love the thought of gifting something basic and practical, but that's super luxe. A cozy blanket, a super soft scarf, a comfy pair of slippers… these are some of my favorite holiday gift ideas.
Last year's cozy gift guide ended up being one of my most popular posts last holiday season, so I thought it'd be good to do another this year. Funny thing is I ended up recommending many of the same items because I believed in them so much haha! For whatever wasn't still in stock, I basically found new, updated versions of them. (That post is totally worth checking out because a lot of it is still in stock!)
A few of last year's hits that bear repeating this year–
S'mores maker. HANDS DOWN. This is such a great gift idea and who wouldn't want a s'mores maker?!
My ALL-TIME FAVORITE cozy slippers also came back this year… in even MORE colors! I have them in cream and pink and I am dying for the leopard. (Surprise, surprise!)
The Ember warming mug is such a cool gift– it keeps your coffee/tea/hot cocoa warm for hours! Love this gift idea.
Wanted to specifically call out these super cute bookshelf boardgames! The boxes for these classic boardgames like Monopoly, Clue, Scattergories and Life are designed to look like fancy books that will look so beautiful on a bookcase. (Plus they're super fun games!)
Check out more of my favorite cozy gift ideas!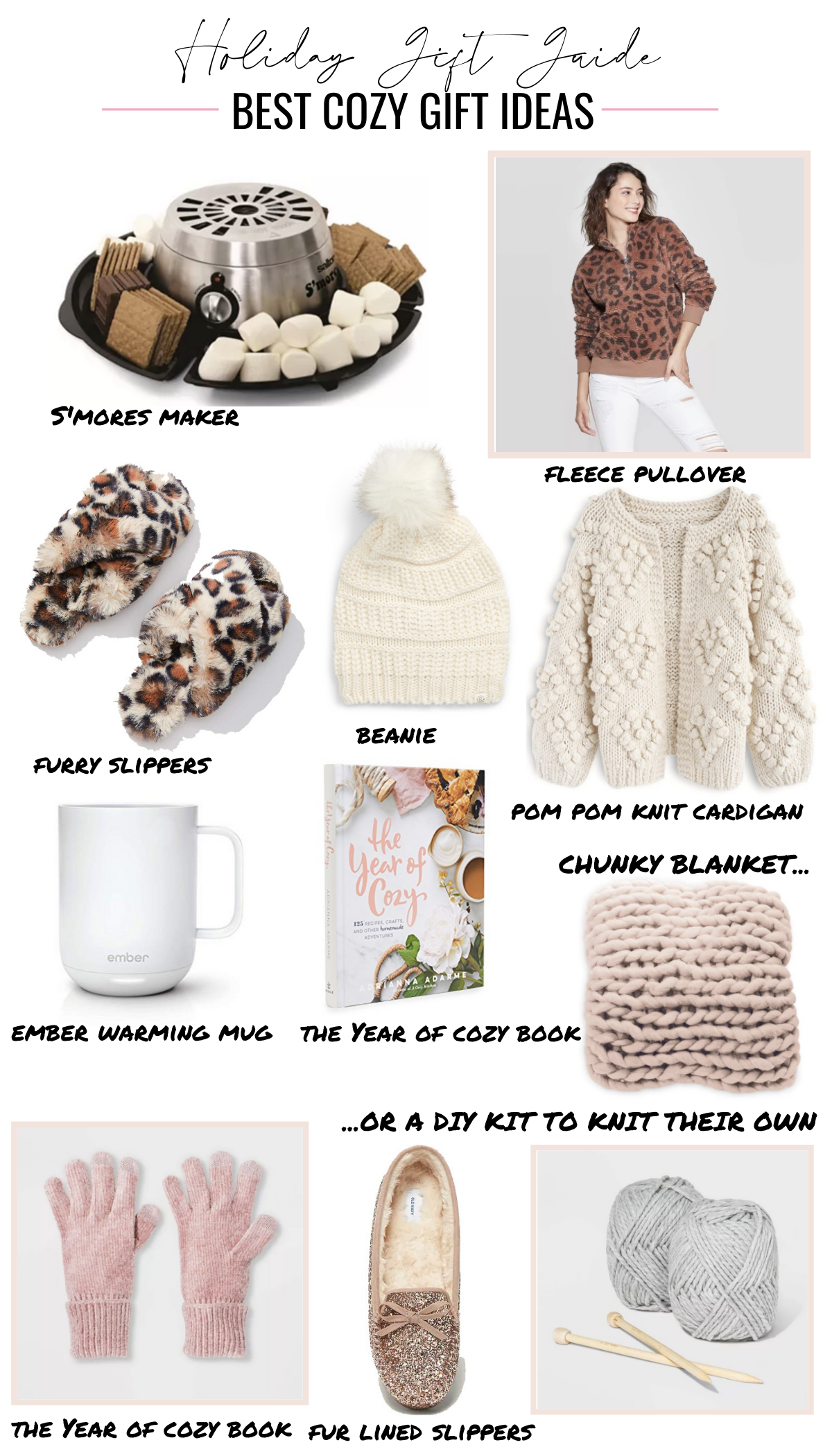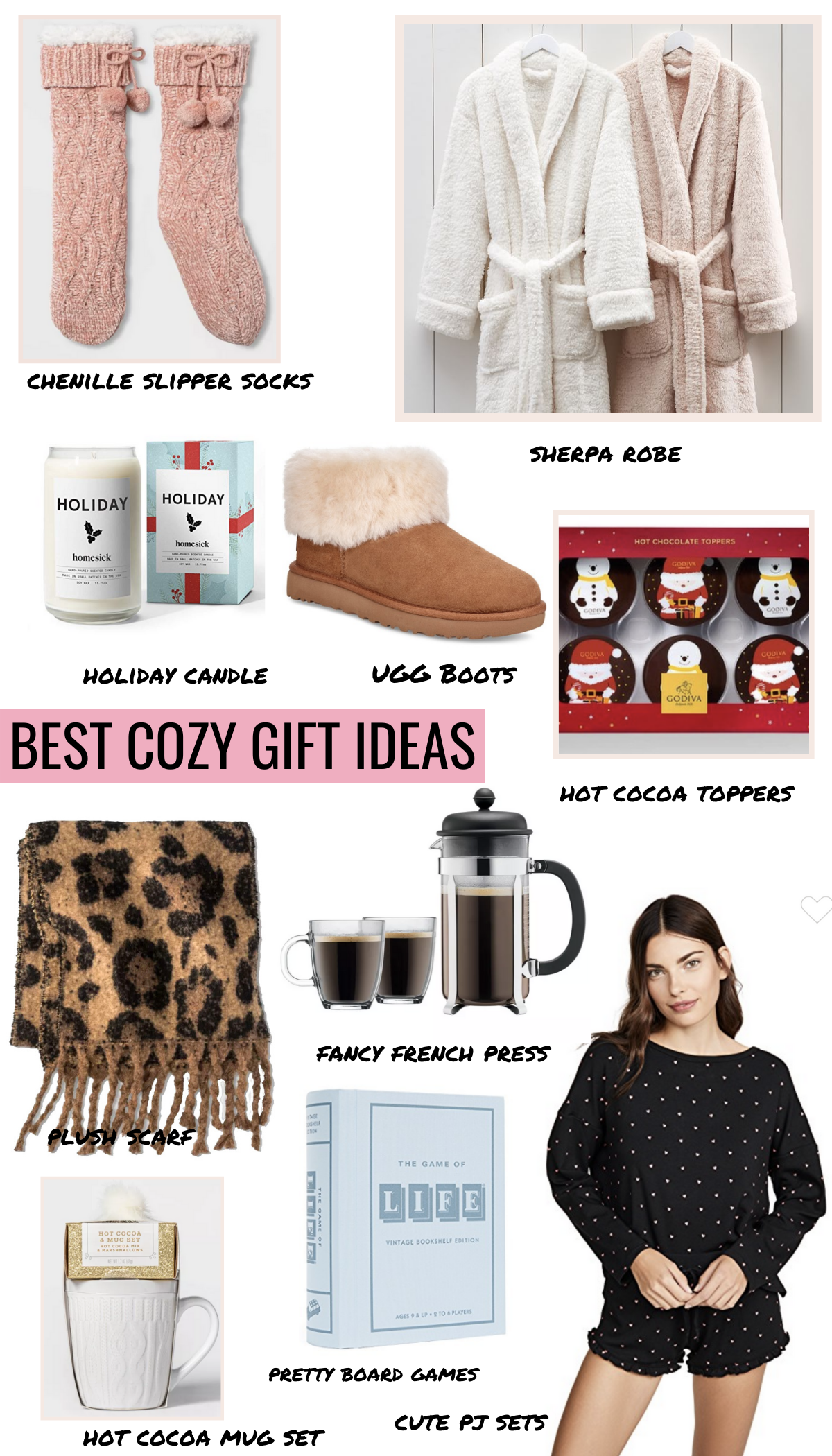 S'mores Maker • Fleece Pullover • Pom Pom Knit Cardigan • Beanie • Furry Slippers • Ember Mug • The Year of Cozy • Chunky Blanket • DIY Blanket Knitting Kit • Glitter Slippers • Chenille Gloves • Chenille Slipper Socks • Sherpa Robe • Holiday Candle • UGGs • Hot Cocoa Toppers • French Press Set • Leopard Scarf • Hot Cocoa Mug Set • Bookshelf Board Games • Heart PJ Set
More Cozy Gift Ideas for Women