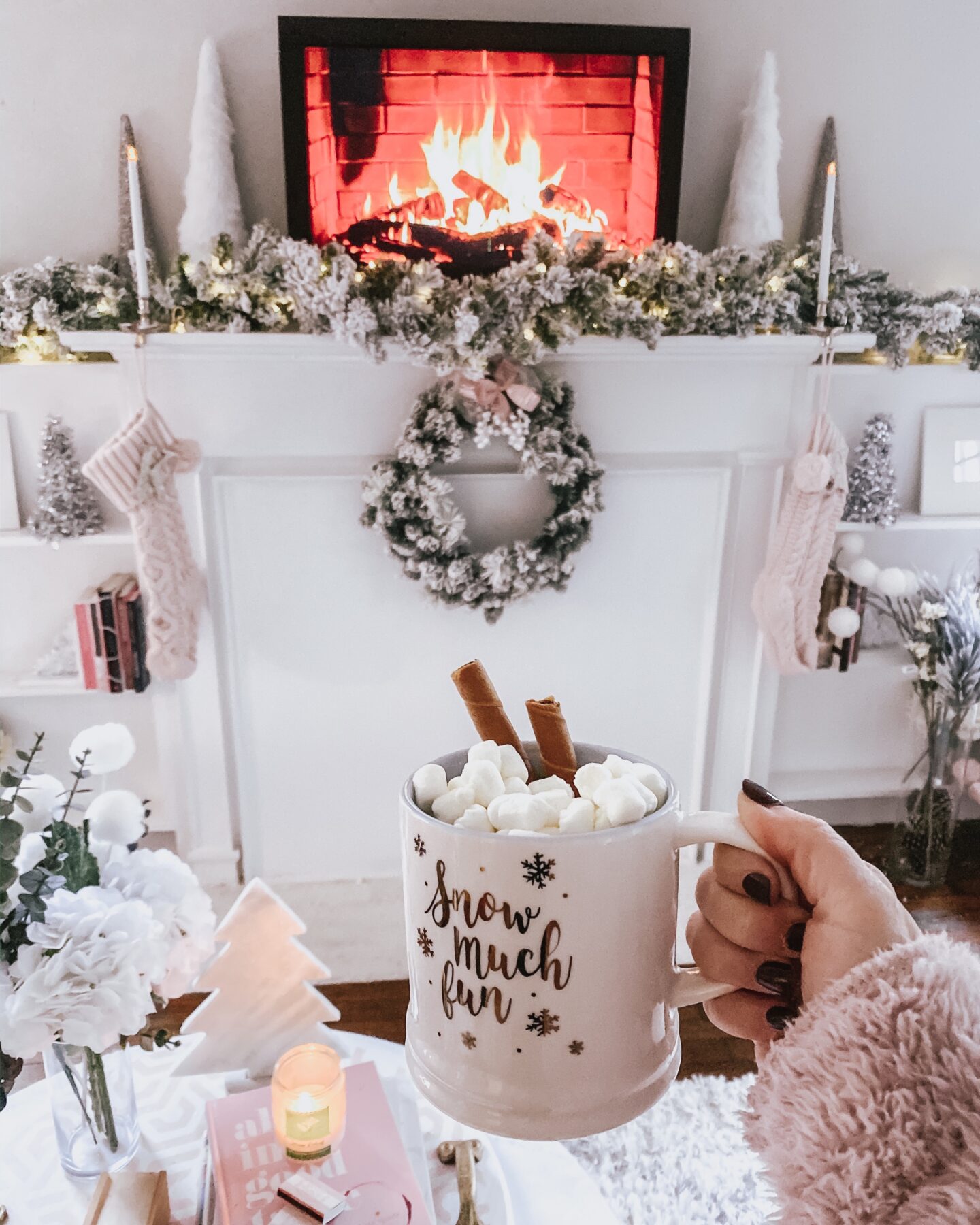 Thanksgiving is a week away and then the holiday season will 100% be upon us. I know I'm not alone in saying that the holiday season is one of my favorites: chilly weather, cozy nights with friends and family, delicious treats… there's a reason they call it the most wonderful time of year!
I've put together a list of 25 fun and festive holiday activities that should 1000% be on your holiday bucket list and wanted to share! Get ready to have the most festive season ever!
My Holiday Bucket List 
Make Christmas cookies
Gingerbread house making competition
Attend an ugly sweater party and DIY your own ugly sweater 
Christmas movie marathon + hot cocoa
Put together a Fedex/UPS/USPS snack and drink basket 
Listen to Christmas music
Go see a Christmas lights display 
Send out Christmas cards 
Get matching Christmas pajamas 
Trim the tree 
Go ice skating 
Take Christmas photos 
Visit a Christmas market
Host a cozy Christmas party
Visit a Christmas tree farm 
Drink eggnog
Try a special holiday cocktail 
Make an ornament 
Organize a gift exchange with your friends 
Donate a toy to a local charity 
Take a picture with Santa 
Try all the Starbucks holiday coffees 
Go Christmas caroling 
Go snow tubing or sledding 
Build a snowman
Last year, my sisters and I held a Gingerbread house making competition… if you followed me last holiday season, you may remember, because I posted it on Stories and let you guys vote! We had such a blast doing it! (We picked up cheap gingerbread house making kits at Aldi!)
I love the idea of giving back. Angel Tree and Operation Christmas Child have always been two of my favorite holiday charities. Pick up an extra gift while you're out and about this holiday season and donate to a child in need.
Ugly sweater parties are so much fun!! I DIY'd the BEST ugly sweater a couple of years ago it has won no fewer than 3 ugly sweater competitions. Should I do a DIY tutorial?? Let me know haha.
If you decide to host a gift exchange with your friends or family, you have to use Elfster. My sisters and I do Secret Santa every year and that's how we figure out who gets who!
I put together the UPS/Fedex/USPS snack and drink basket every year and start putting it out the day after Thanksgiving. Our poor delivery guys are running around like crazy on major deadlines over the holiday season. They barely have time to eat, so I like to show my appreciation. (THEY LOVE IT!)
Pin this printable on Pinterest or print it out and hang it on your fridge!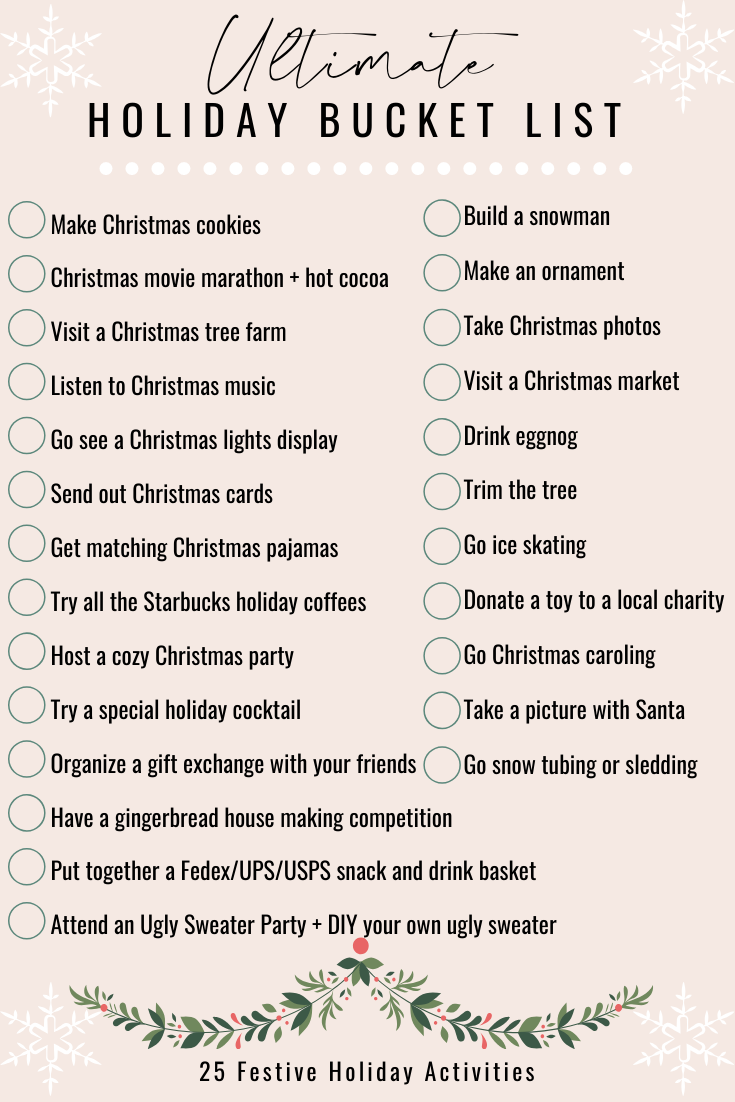 So– how many of these things are on your holiday bucket list?? What's on yours that didn't make the cut here? Let me know in the comments!