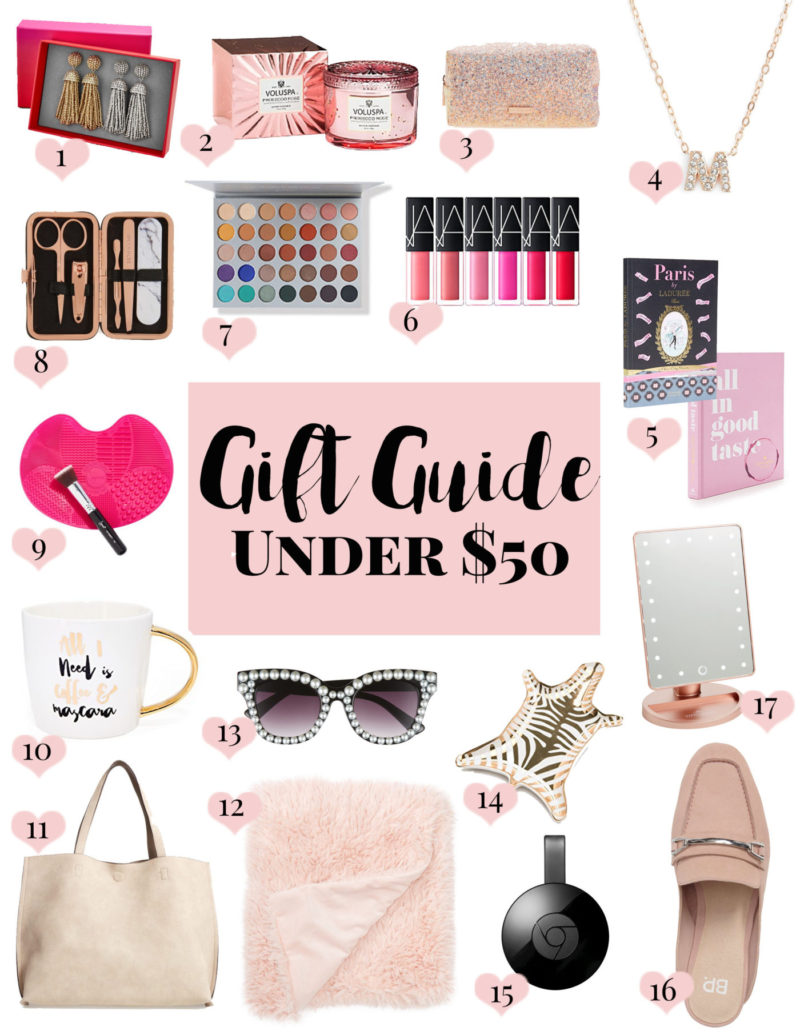 It's time! Gift guide season is upon us, my favorite time of year! I love gift giving, and I think I'm pretty darn good at it. Finding the perfect present for someone you care about is the best feeling in the world. The first gift guide I usually share every season is my own personal wishlist… but I haven't really gotten to make my list for Santa yet haha! So this year, I thought I'd start off with a guide to the best gifts under $50. There's nothing better than finding a great gift for a shockingly low price, which is why you may want to have a look at things like silicone rings, as you might be able to catch yourself an outstanding bargain. Here are a few of my favorite under $50 gift ideas.
Thanks so much for reading! This holiday season, I'll be sharing tons of gift ideas to help inspire you to shop for your loved ones. I'd love to hear what types of guides you'd want to see!
Do you want to see them by price? By personality type? Who are you shopping for? Hit the comments and let me know!