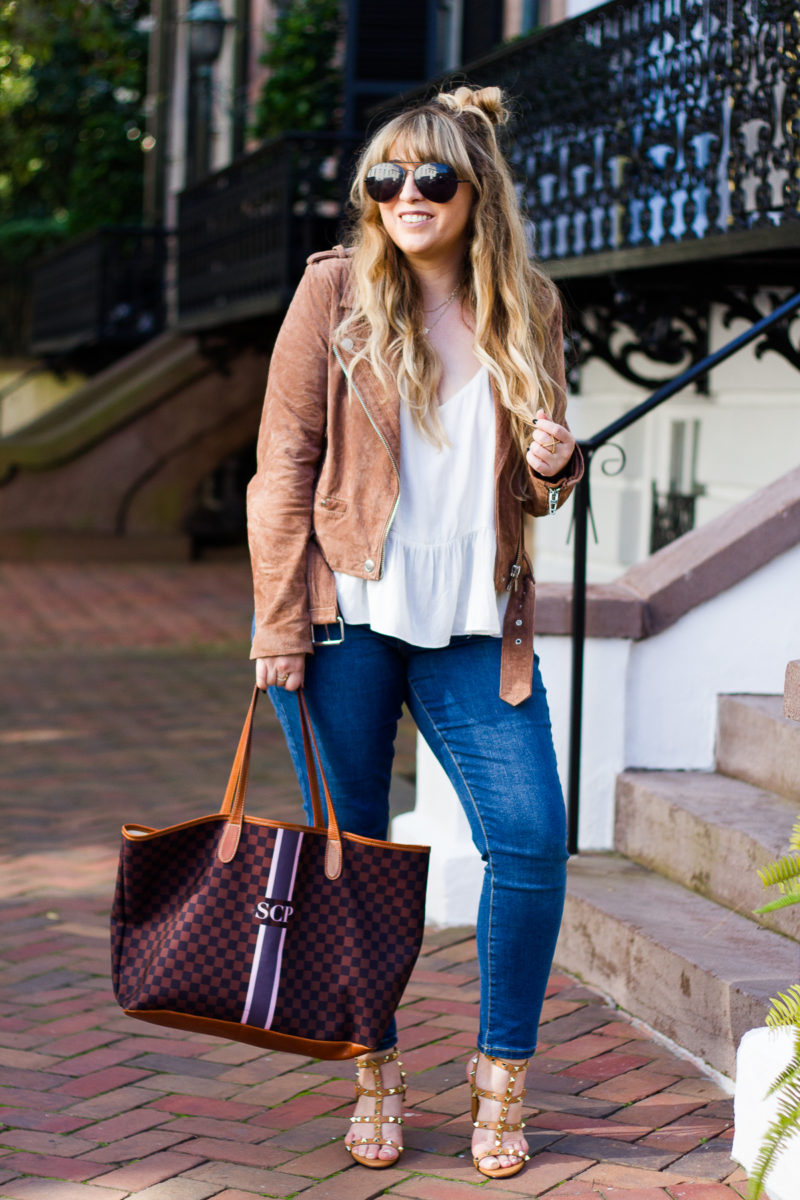 A gorgeous moto jacket is without a doubt one of the most important fall wardrobe must-haves. The perfect moto jacket can elevate a casual cami, dress down a party dress, or add a little edge to the most basic look. While I'm a major fan of a moto jacket, not all are created equal. I'm kind of picky about my moto jackets… the wrong one can read cheap or ruin the whole look. Faux suede and leather can totally be misses and real suede and leather can be crazy pricey.
The past couple of years, the BLANKNYC suede moto jacket has been a blogger favorite and a best selling item at my favorite retailers. It checks off all the right boxes: cut, fit, color and material. If you splurge on any one item this year… make it this jacket, seriously. I wore this outfit when we headed to Savannah last week and it was perfect for the cooler temperatures. (If it's actually cold where you are, you can easily layer it over a cozy knit, just make sure you size up in the jacket!) I'm wearing a medium, btw.
If you follow me on Instagram, you know that my bestie Kristin loaned me this amazing jacket. Seriously, get you a bestie like Kristin; someone with really good jackets who will loan them out haha! After borrowing it for the week, I have officially added it to my wishlist.
This outfit would be perfect for a casual Thanksgiving! (Can you even believe that Thanksgiving is in less than 2 weeks?!) Now that it's basically the holiday season, I think I'm going to start rolling out gift guides, what do you think? I was planning on sharing the first one tomorrow! I'd love to hear what you think. Hit the comments and let me know… too soon?
Check out this casual fall outfit idea below: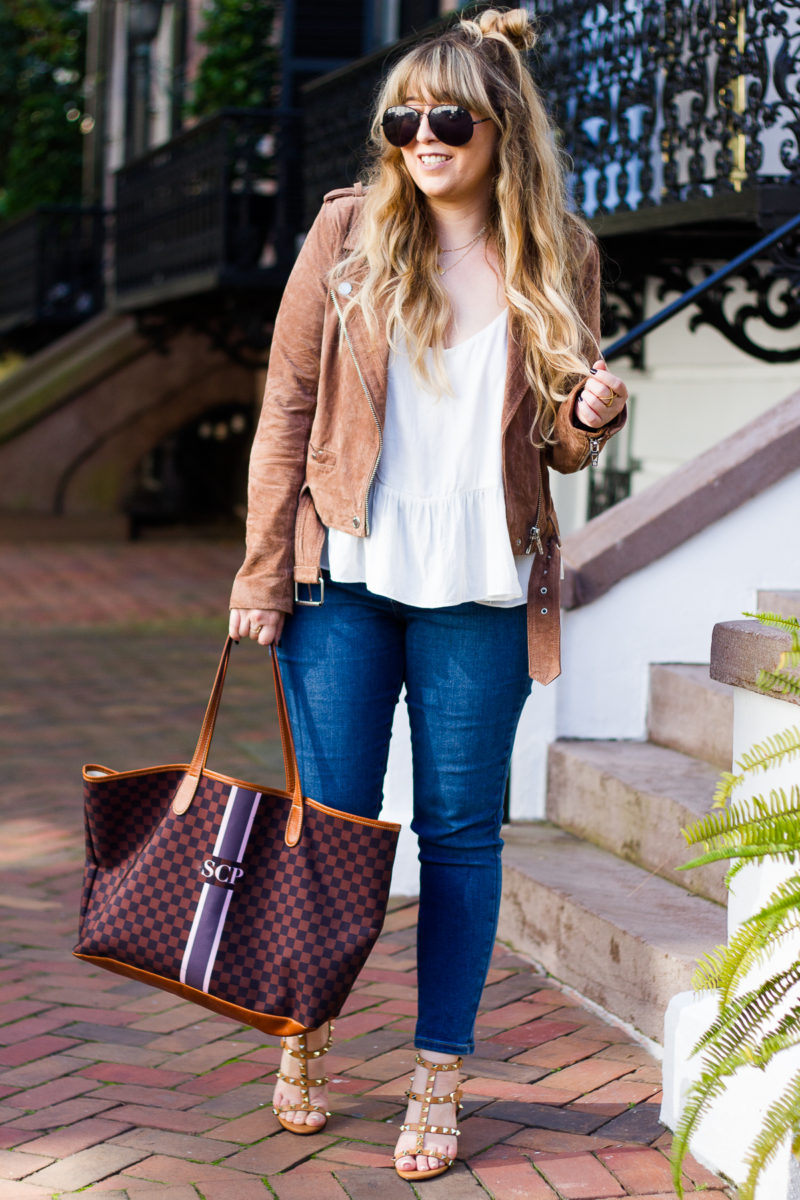 Outfit Details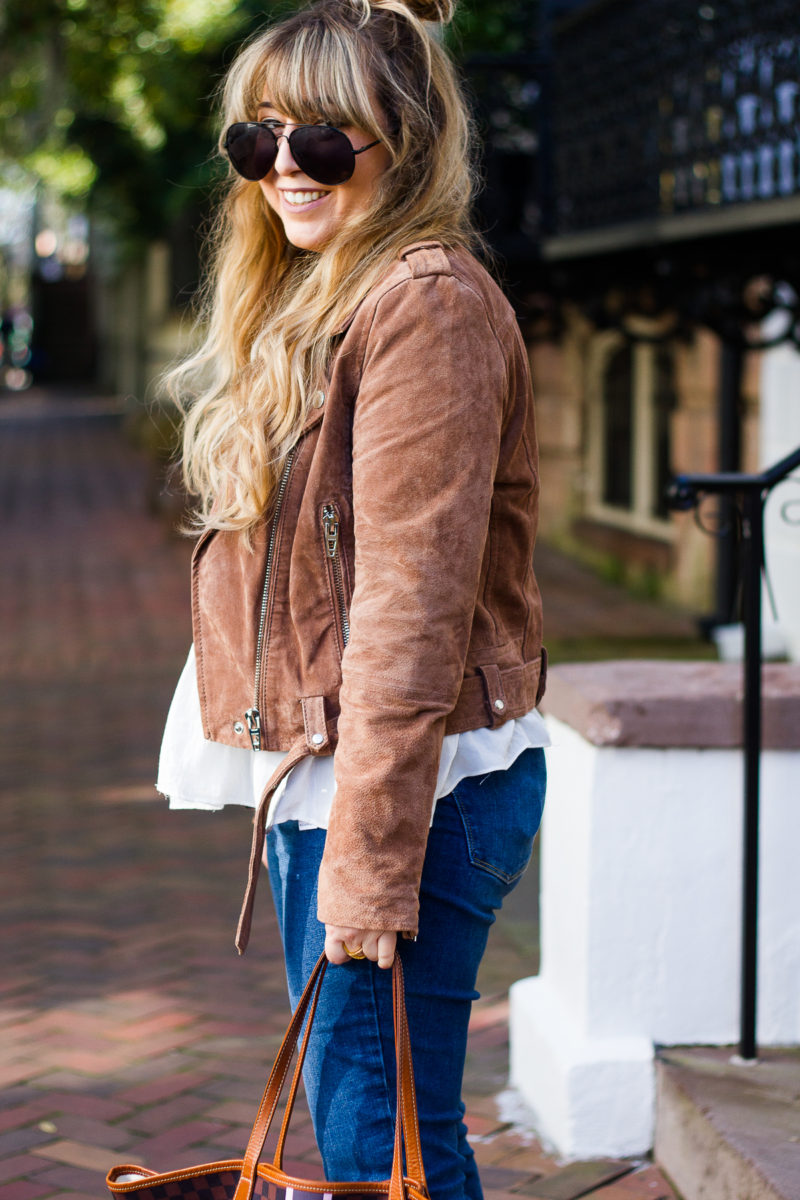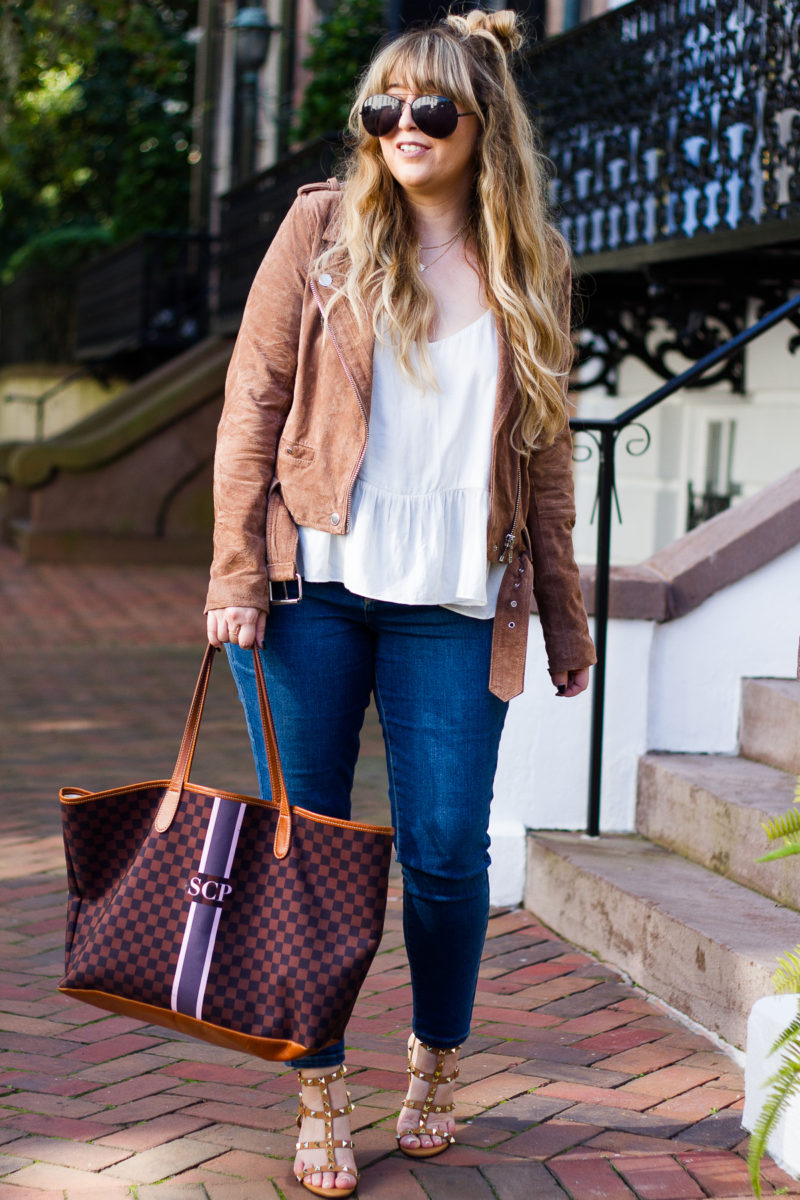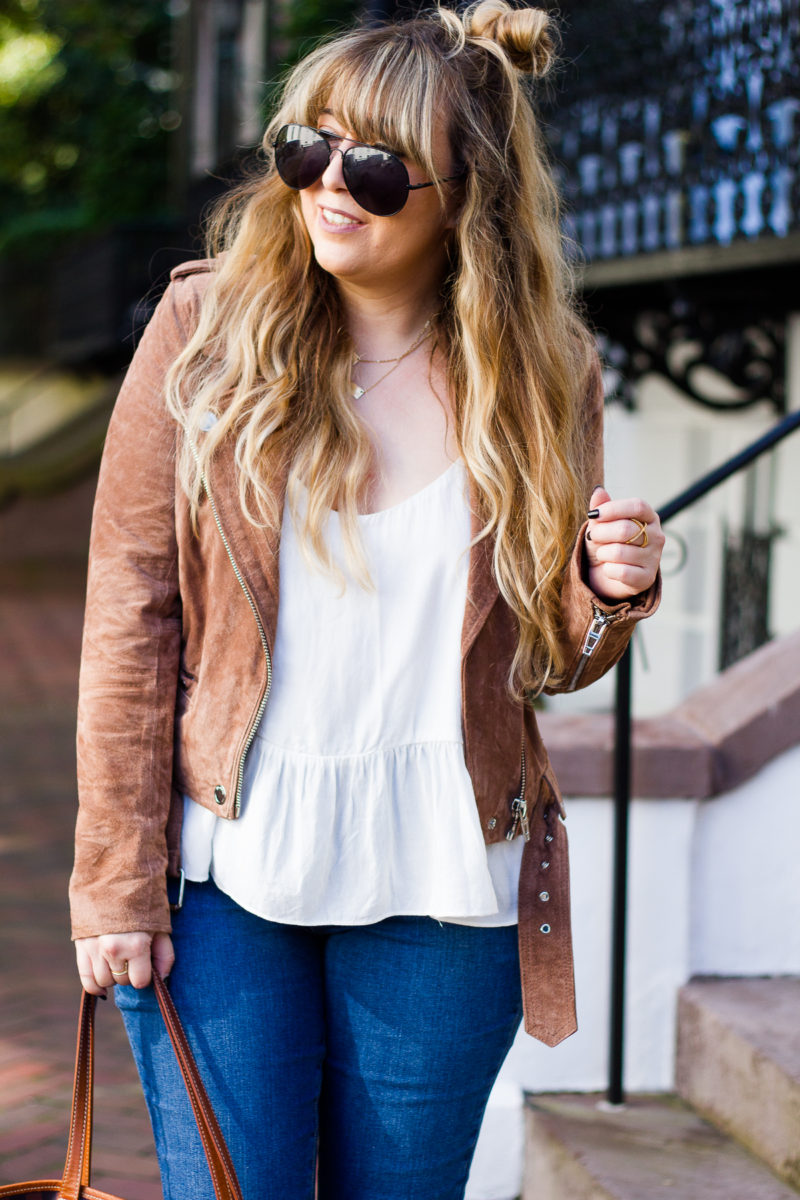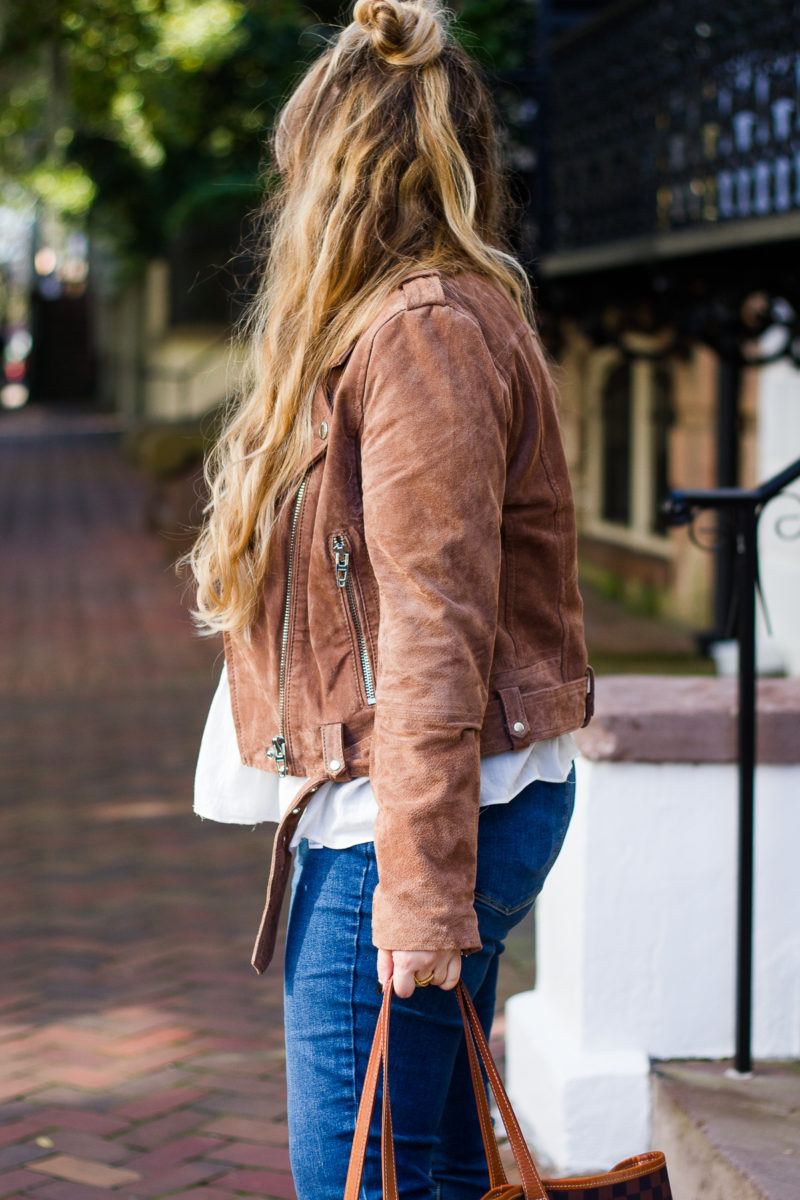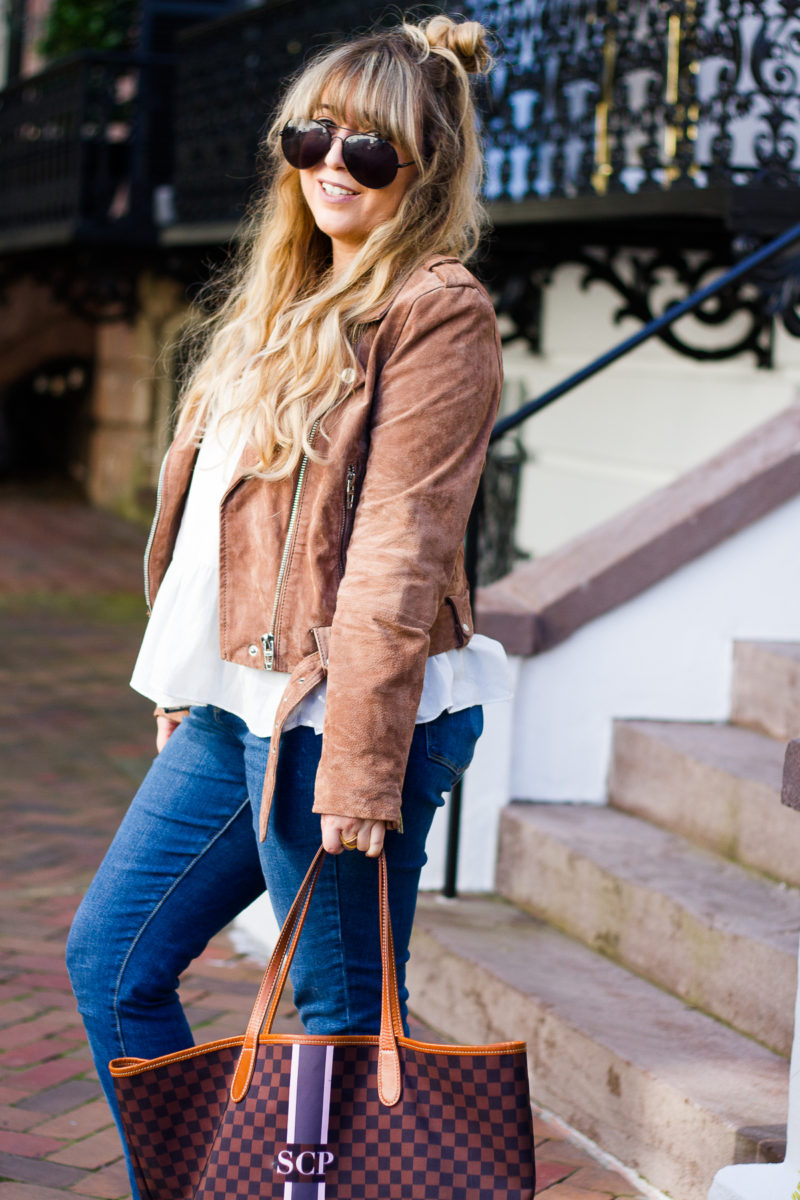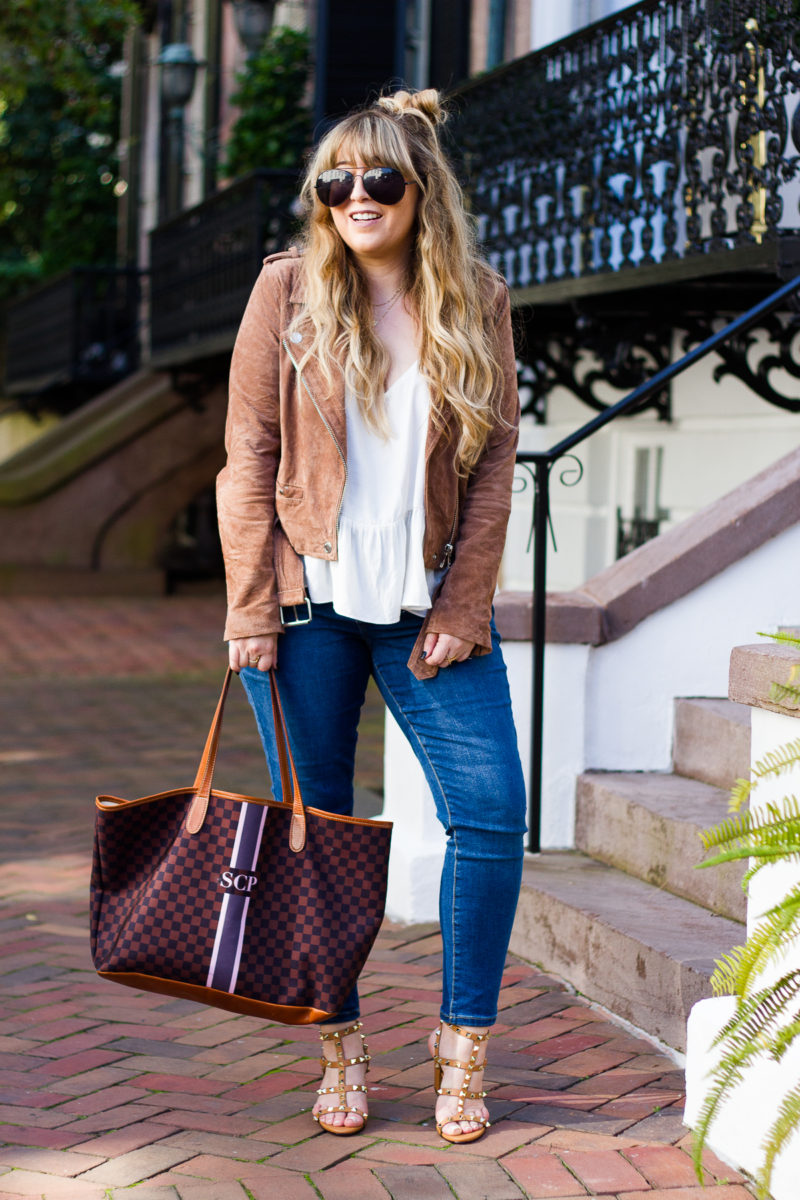 Thanks so much for reading! I hope you had a great weekend!