It's all in the details. Whether you're talking outfits, plans, or anything in life, the details are the most important part, aren't they? The details are where you see the thought that goes into something and the effort that someone makes. It tells you that they thought this thing through. I love details. Some people are "big picture people" and miss these moments, but they're the most important ones! In terms of outfits, I'm often drawn to the details. Whether it's an interesting embellishment, a pop of print, or the craftsmanship that goes into a piece, I love when the details all make sense. Like pairing these pearl statement earrings with the pearl twist back sweater. Also, pairing leopard and dark green, a new favorite color combination. I think that outfits with thoughtful details are the very best outfits.
When I first spotted this pretty twist back sweater, I fell in love with the pearl detail. In case you have failed to notice, I am clearly obsessed with pearl details right now. Gimme all the pearl details. Pearl jeans, pearl sweaters, pearl earrings. I want it all. I love that ladylike fashion is kinda having a moment. I'm all for it! The sweater is available in 5 colors including a really pretty pink and a great everyday gray. The sweater is also one-size fits all, so make sure that you pay close attention to the measurements to make sure it'll fit. It's more of a fitted silhouette on me, but I'm into it. It's definitely different. I ordered this sweater around the holidays, thinking that it would be great for Christmas. I ended up wearing it a few times over the season, but even now, months later, it's still a great, lightweight piece that makes sense for early spring. It's only $21! Total steal.
Aren't these leopard booties adorable? I snagged them at Charming Charlie a few months ago and LOVE them. Sadly, I don't see them online, have never seen them online. If you're interested in tracking them down, your best bet is to trek to your local store and see if they have them in stock. If not, this pair is great or this pair.
Check out my look below: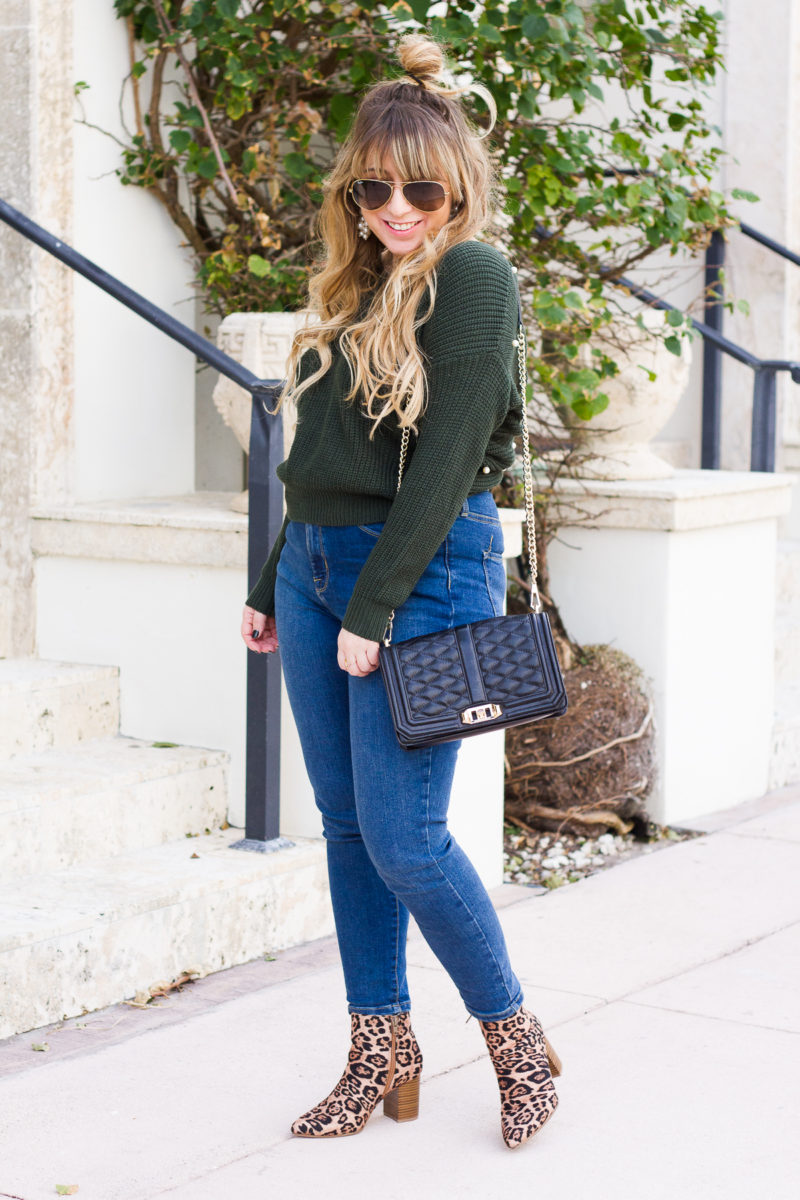 Outfit Details
Thanks so much for reading! I hope you have a great weekend!
xo Steph