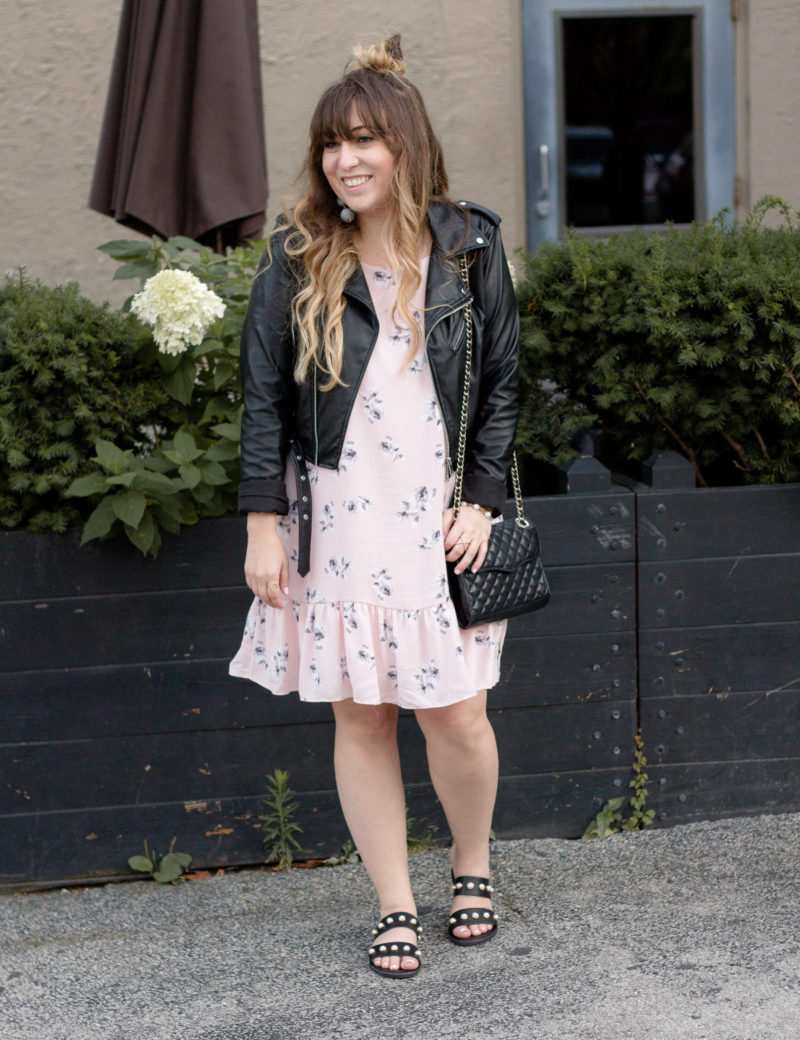 Happy Friday! This week sort of flew by, didn't it? Getting back into the swing of things after the conference was definitely both a challenge and exciting. I came back so refreshed and ready! When I outfit planned for Chicago, I knew that I wanted a pretty yet comfortable dress for the first day of the conference. I knew that we would be in workshops all day and wanted to be wearing something that wouldn't be distracting or uncomfortable. This floral cutie from Bloomingdale's was PERFECT! The fit was flattering and I loved the interesting back detail. What I DIDN'T plan for was the fact that it was going to be 60 degrees! I was totally shocked when I checked the weather report to see that the weekend we were to be in town, there would be lows of 58! Now, that is full on winter here in Miami! I initially panicked, because cute jackets were not in the plans… luckily, I had a faux leather jacket and a jean jacket packed that basically work with anything. (When in doubt: a great jean or leather jacket is clutch!)
I wore my favorite wedges all day, but when it came time to head out to dinner, I swapped them out for these easy pearl slides. (I was just ready to unwind and NOT toddle around, no matter how comfy my wedges are!) By the way– these slides are finally back in stock in both colors, so now is the time to snap them up! (They're only $24.99!)
I had initially planned to change for dinner, but I had a mishap with some fashion tape and just decided to stay in my outfit for the day. We had an amazing time, I met up with about 13 of my blogger friends and we went to The Hampton Social, a place I had been DYING to try! (Home of the famous 'rosé all day' neon sign!) We had a private back room all to ourselves, so we spent the whole time gabbing about blogging, basically. Also, the frosé was amaze! After dinner, we thought about grabbing a drink at our hotel bar, but we knew that we had another long day ahead of us, so bed time it was!
Check out my outfit below: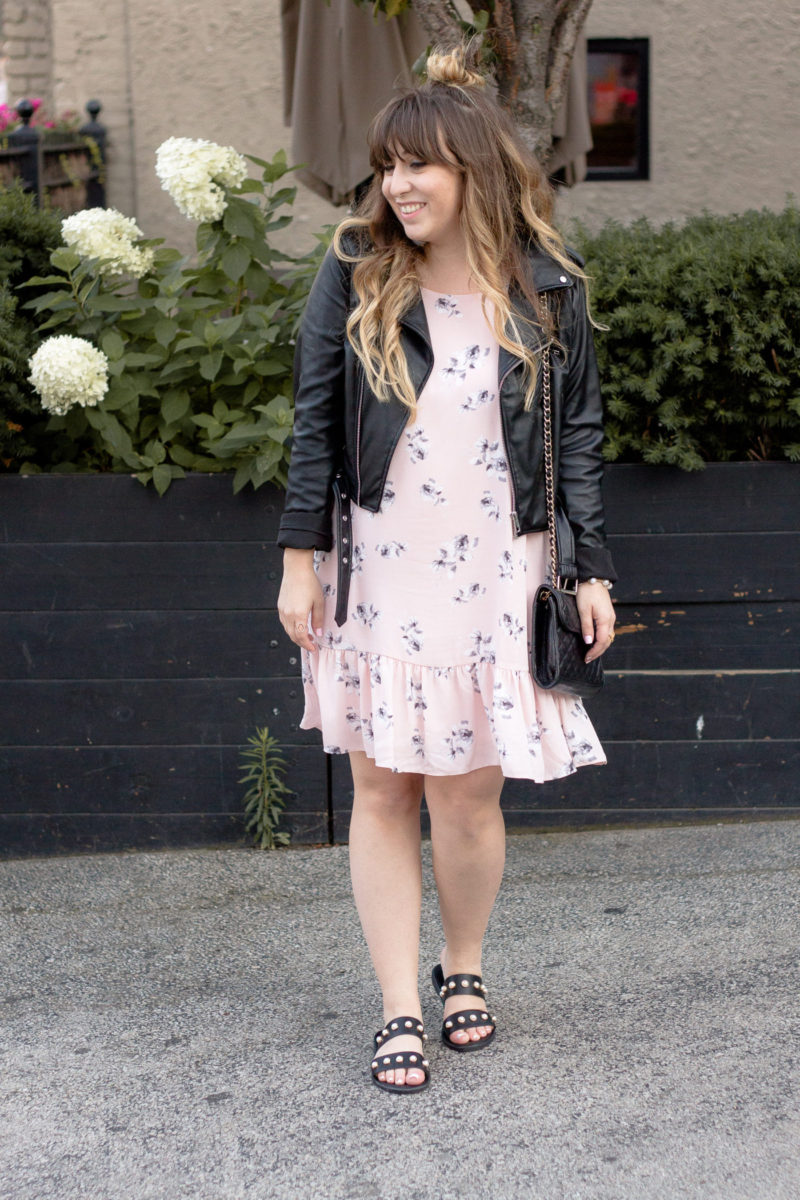 Outfit Details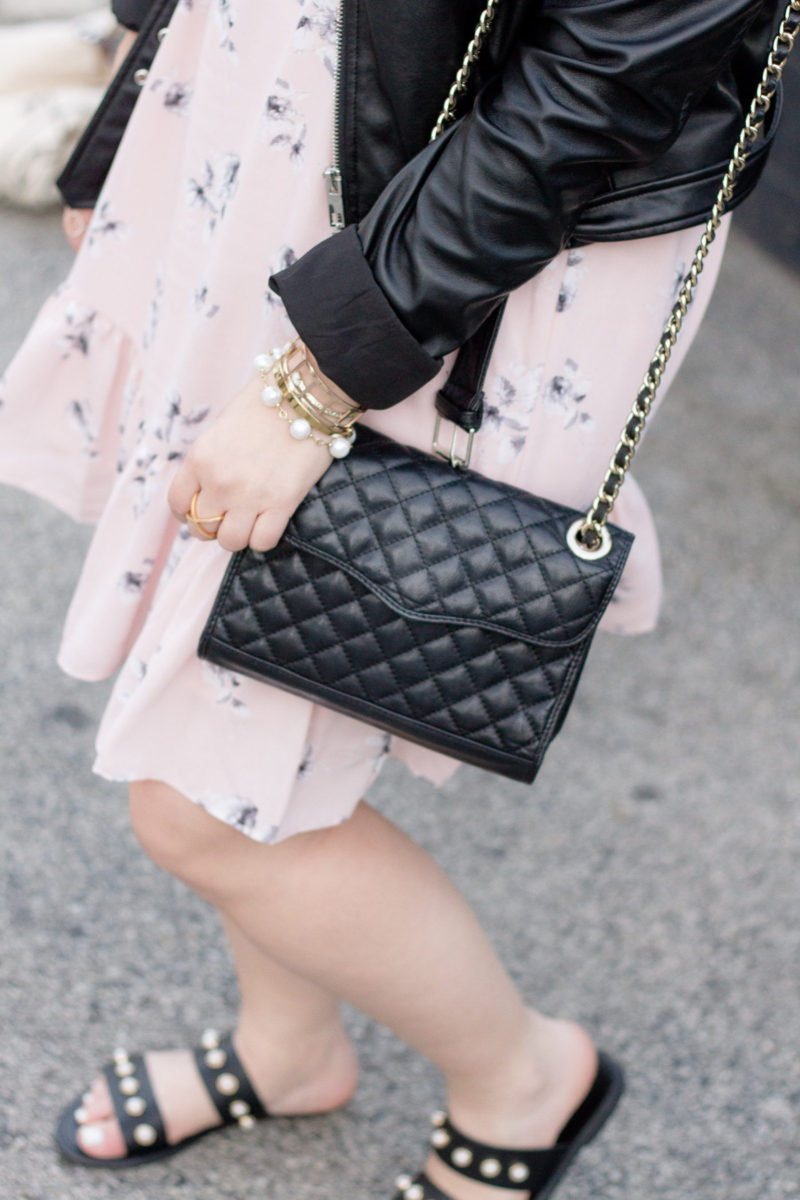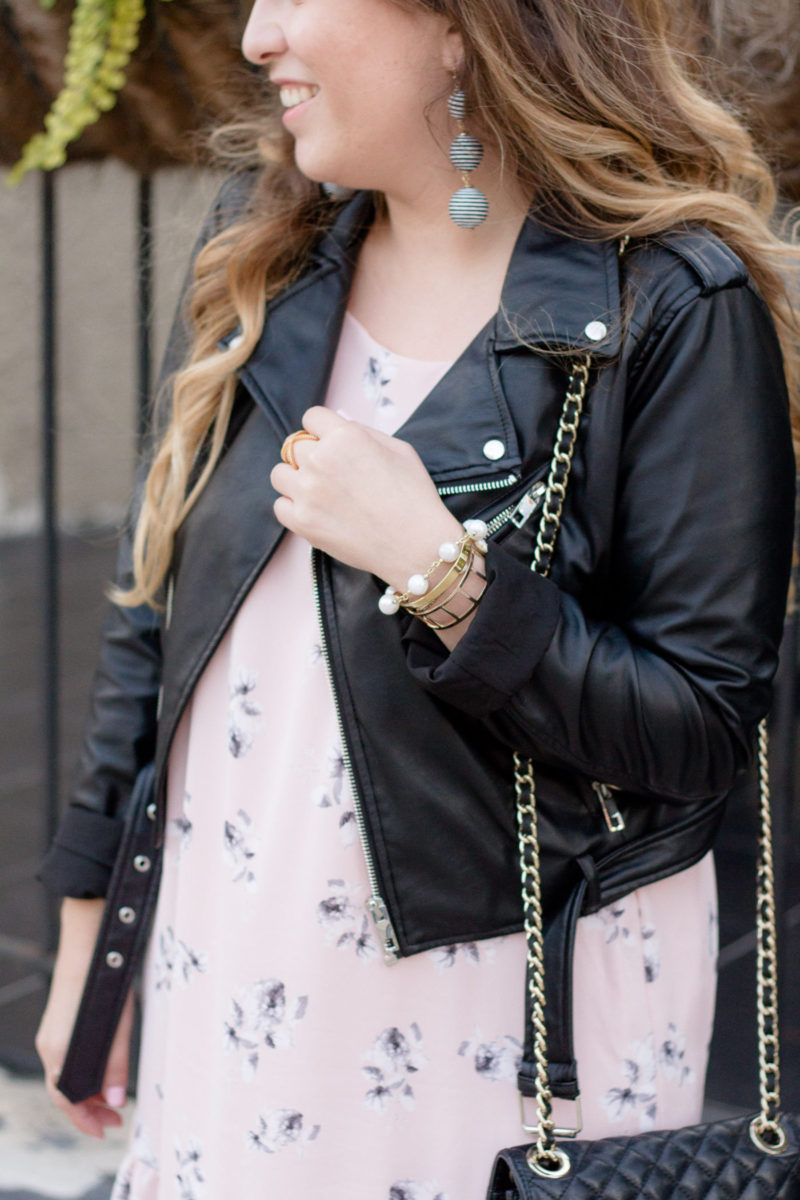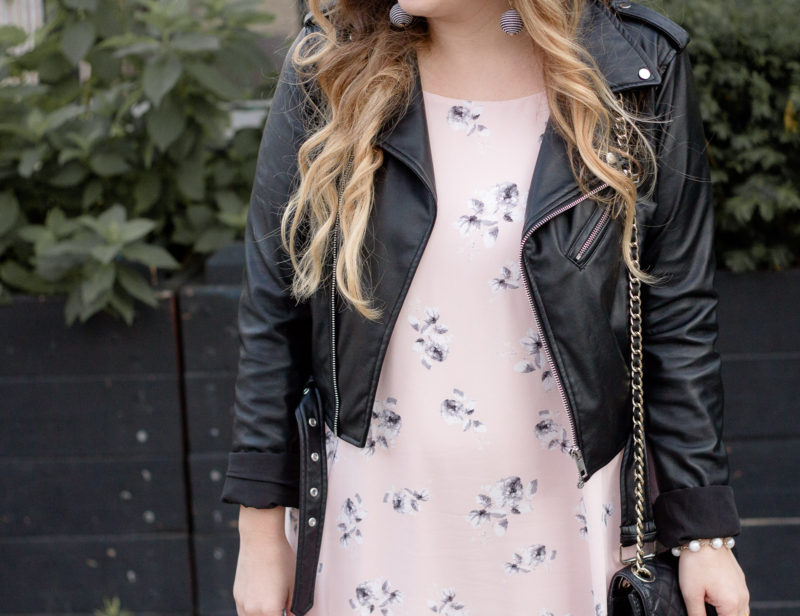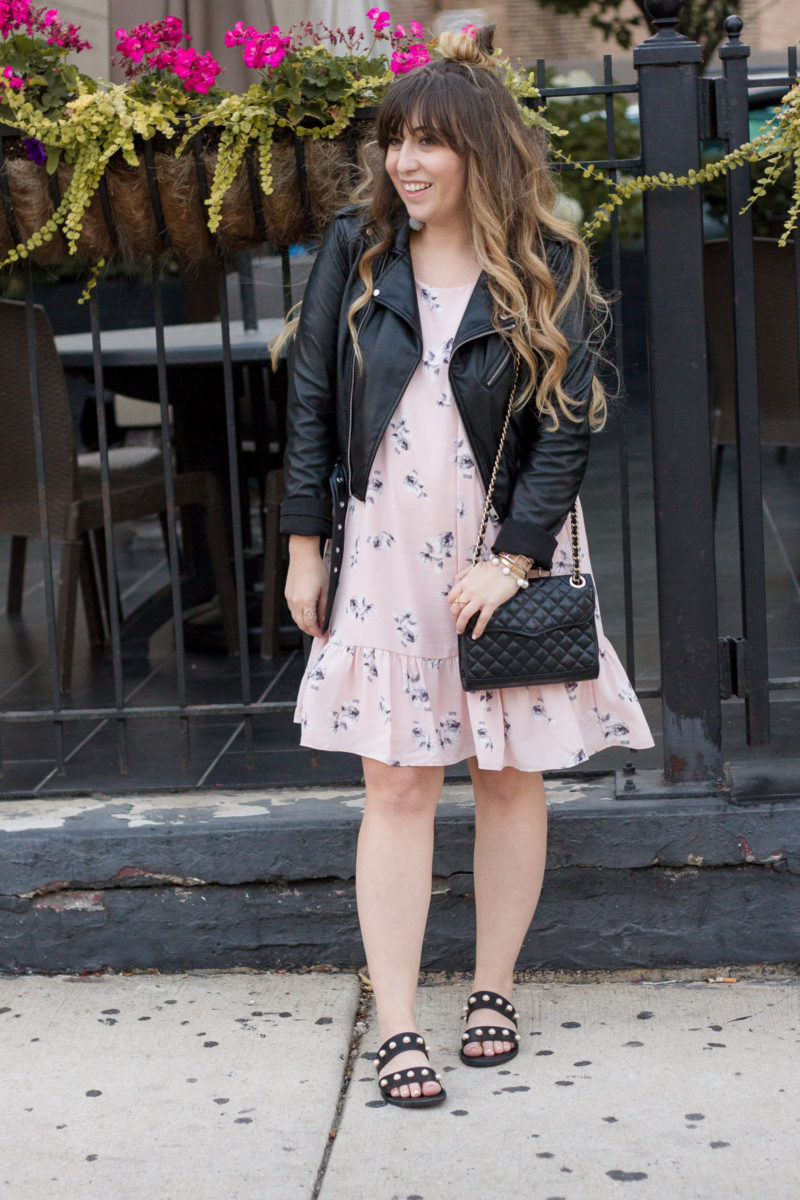 Thanks so much for reading! I hope you have an amazing weekend. BTW– don't forget to enter my IT Cosmetics giveaway on Instagram! it ends tomorrow!