Cowl neck slipdresses are REALLY having a moment. This classic 90s style has enjoyed a resurgence the last year or so, and I find that it's a surprisingly flattering style that somehow looks amazing on everyone.
Recently, I find myself gravitating towards sleek slipdresses that can easily transition from day-to-night, like this pretty dalmatian print midi dress that I snagged for only $13!
I read a funny tweet recently that said something about how growing up, we were led to believe that transitioning day-to-night was going to be a big part of our adult lives, but that up until now, it really wasn't an issue. That made me laugh, because my background is working in the fashion department at magazines, and stories like that were definitely a staple!
The thing is– maybe you're not going day-to-night right at the moment, but I think it's great to own pieces that can work for either, whether or not they pull double duty on the same day.
I'm all about making sure that every piece in my wardrobe is doing the absolute most. Versatile pieces that work in a variety of styles are my go-tos. I think an easy slipdress really does work in this situation and can easily be styled in different ways for a different vibe.
When it comes to styling, there are a few different ways I prefer to dress up my look.
How to Style a Slipdress – Casual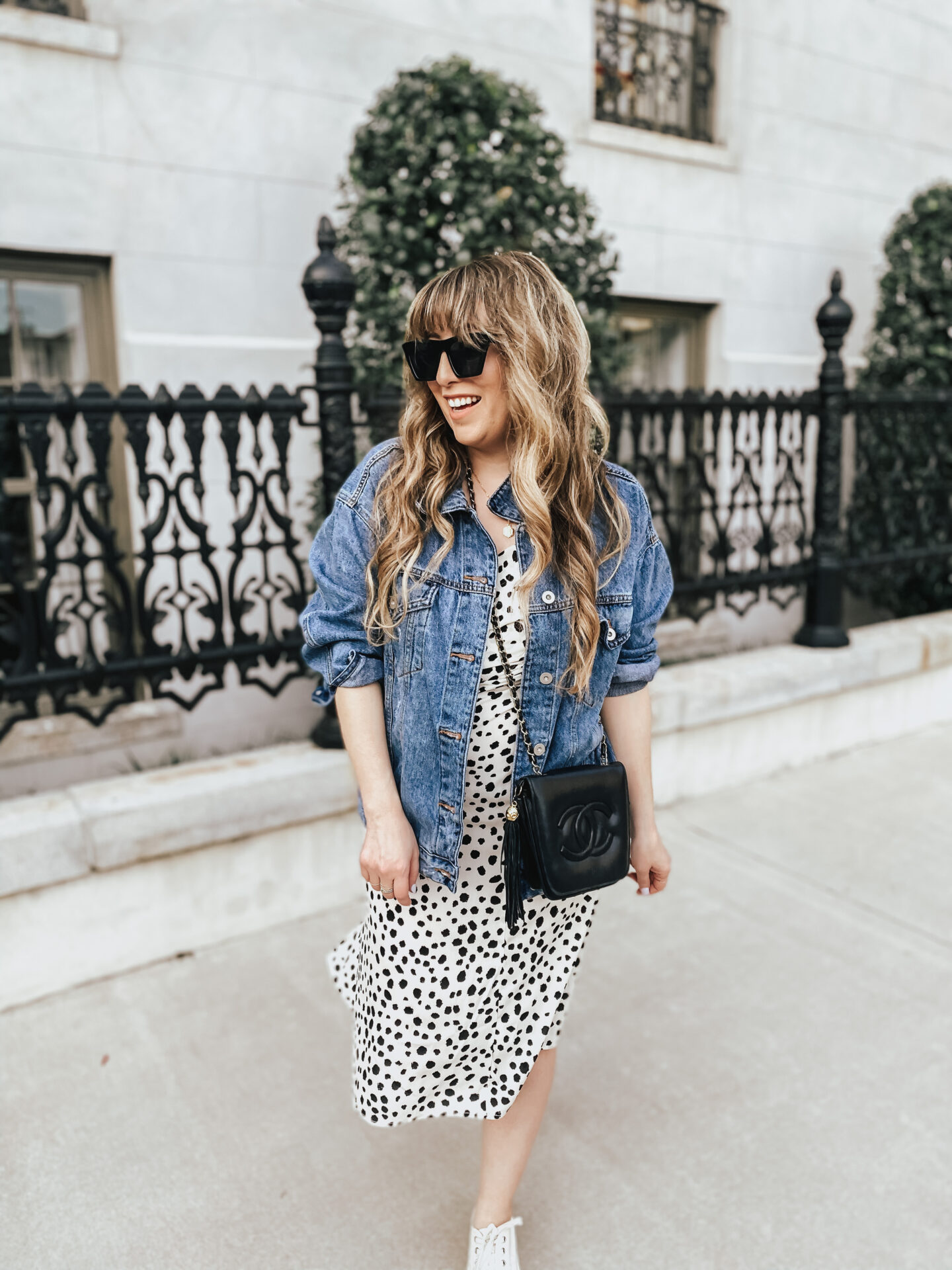 I love the idea of throwing on an oversized jean jacket and a pair of white classic kicks over a slipdress. Paired with a chic crossbody and shades, this look feels effortlessly cool and a little bit edgy.
How to Style a Slipdress – Dressy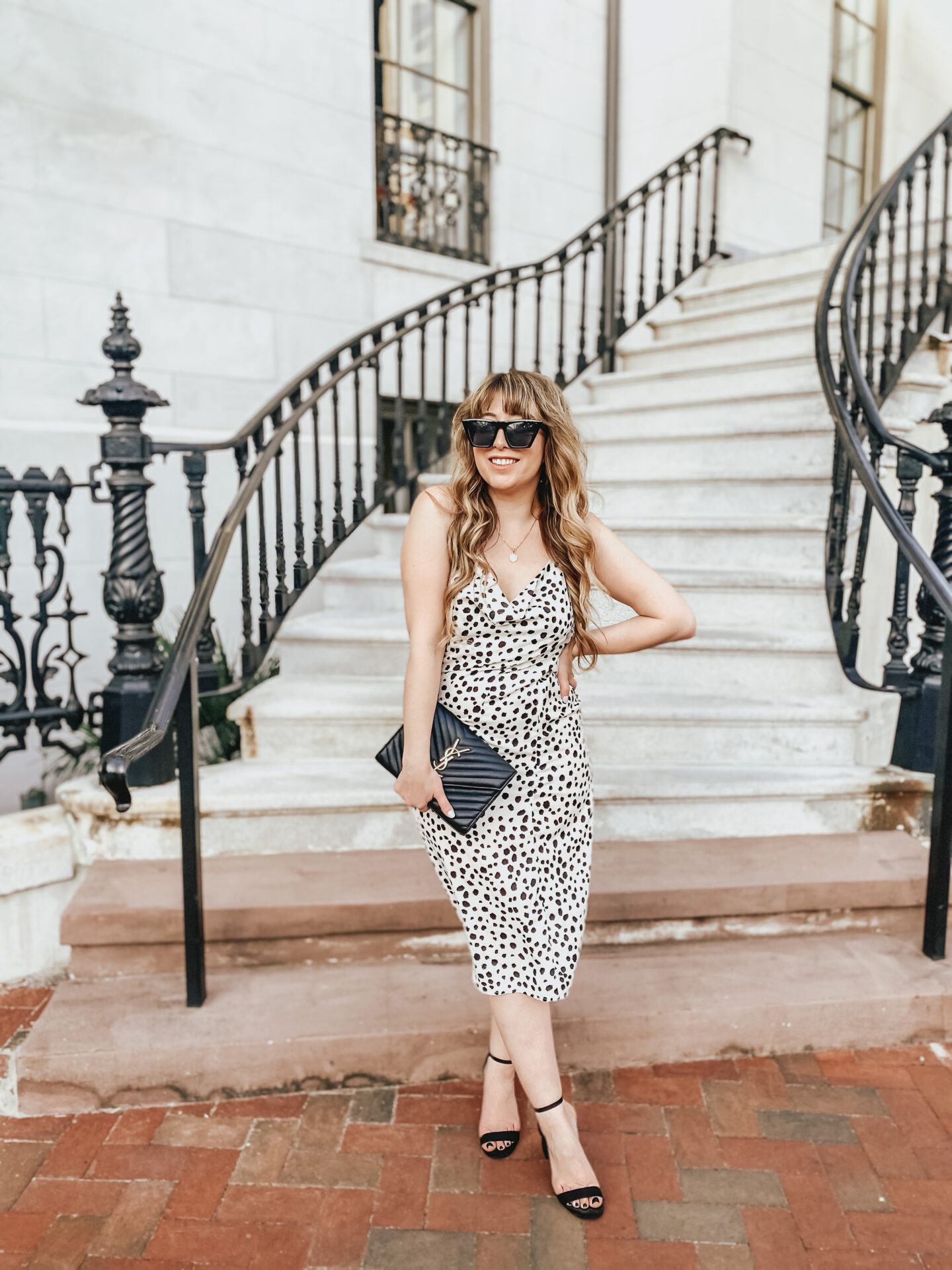 For date night, you might want to kick things up a notch by styling your slipdress with sleek heels and a glam clutch. I'm more into chunky heels these days!
This dress is definitely a favorite right now… it's flattering, fun, and flirty. Plus, for $13, it's a total steal!
Great Slipdresses Under $100