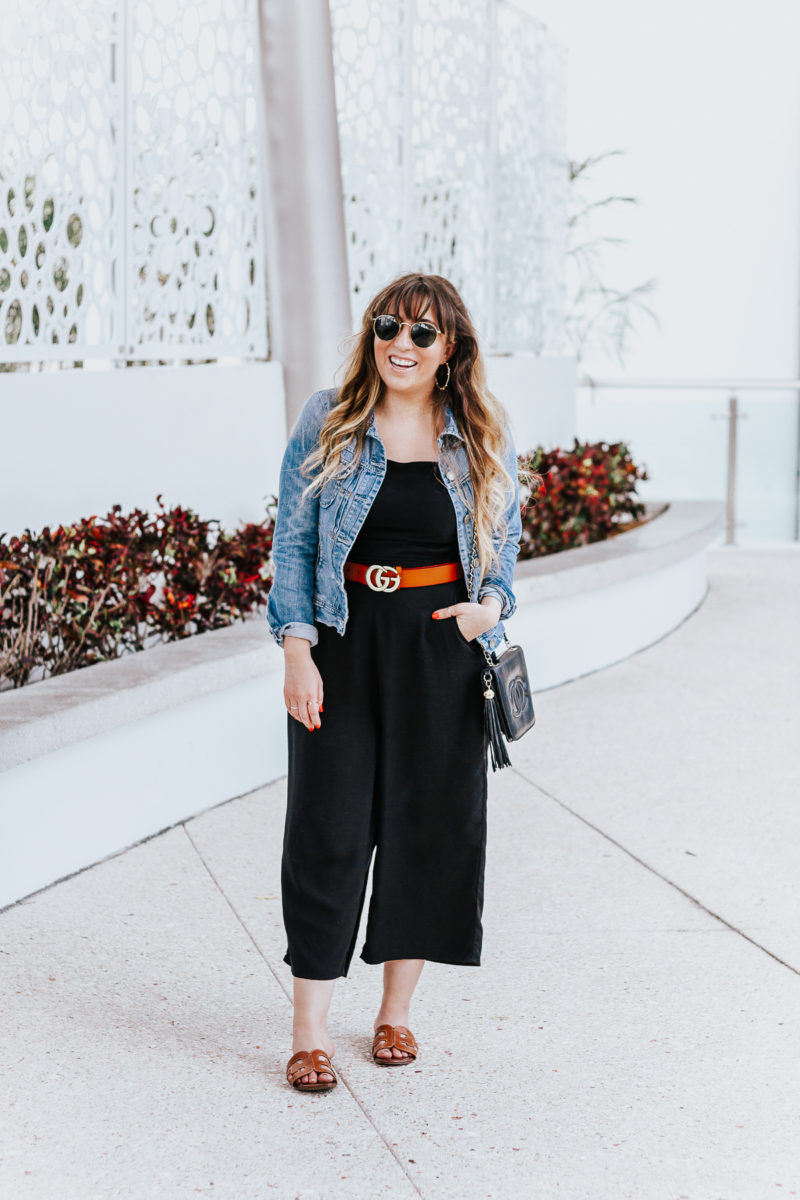 I love when I find a piece and can envision a million different ways of wearing it. That, to me, is the mark of a true wardrobe workhorse. Let's get real, we need pieces that can transition and be reused in new and different ways. I hate wearing the same thing over and over, but I love restyling pieces in my wardrobe in fresh ways. But… it has to look new when you restyle it, right?
I scored this culotte jumpsuit a while back, after I spotted it online. It reminded me of this jumpsuit that I wore to death last year! (In fact, it's even available in the same chambray, just no belt and slightly skinnier shoulder straps.) The fit is flattering and I felt super skinny in it… which these days, is quite the feat lol.
The black is really polished and you can easily dress it up or dress it down! I wore it for the first time to my girlfriend Savannah's rehearsal dinner and then I've worn it since a bunch of times; both dressed up with heels and dressed down with flat sandals. It's super comfy and just a great piece.
Sadly, it seems like the solid black is sold out online. It's available in the chambray, stripes, black floral, and olive green. I've spotted a few in my local Old Navy store, so you might try hunting it down at your own!
If you really have your heart set on the black, here are a few alternates that are similar:

I threw it on last week to run some errands and grabbed a jean jacket to throw on over for the chilliness of the mall.
These sunnies are my current favorite! I'm so glad I finally gave in and picked up a pair. Am I a "Cool Girl" now?? (LOL)
These sandals I can already tell will be on major repeat all summer long! They're really, really comfortable!
My sister picked up the jumpsuit too and has been wearing it so much I've taken to referring to it as her "uniform" lol.
Check out the look below: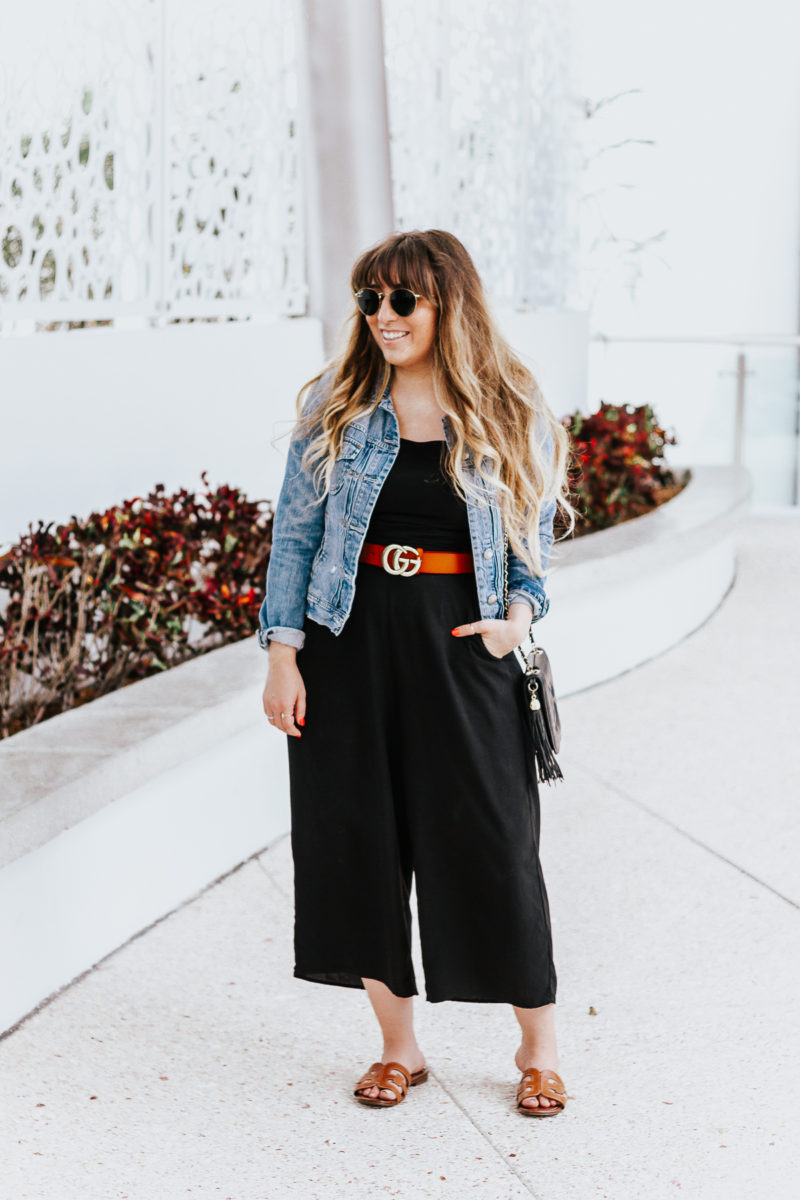 Outfit Details
---
Jean jacket • J.Crew Jumpsuit • Old Navy (similar here, here, here) Belt • Gucci Sandals • Sam Edelman Sunnies • Ray-Ban Lety hoop earrings • c/o Kendra Scott Bag • vintage Chanel (similar here) Rings • A New Day
---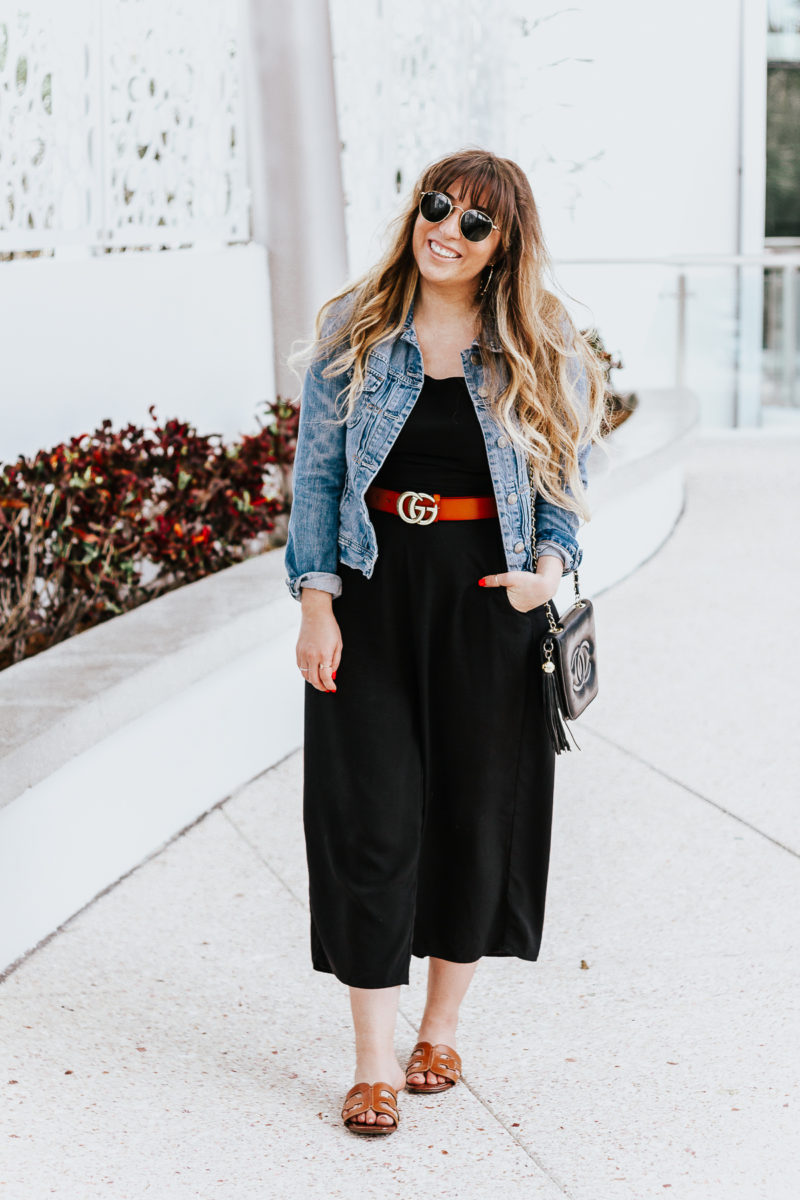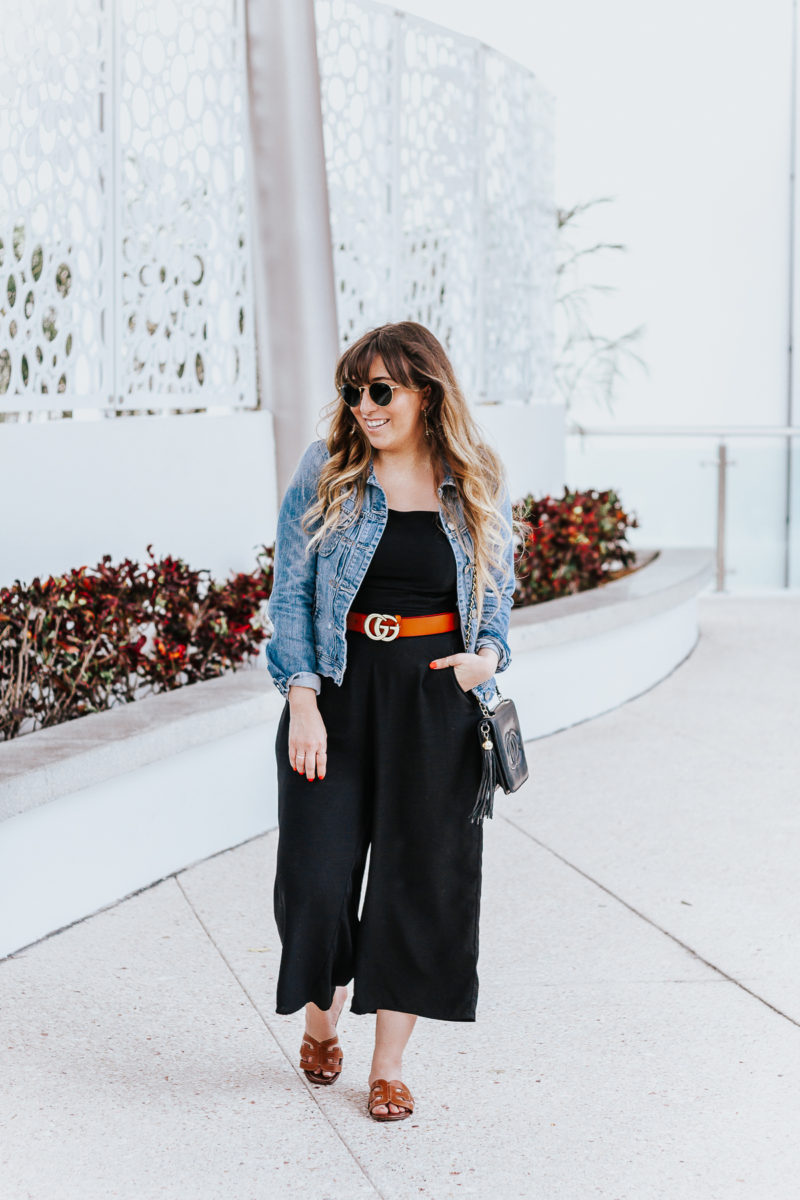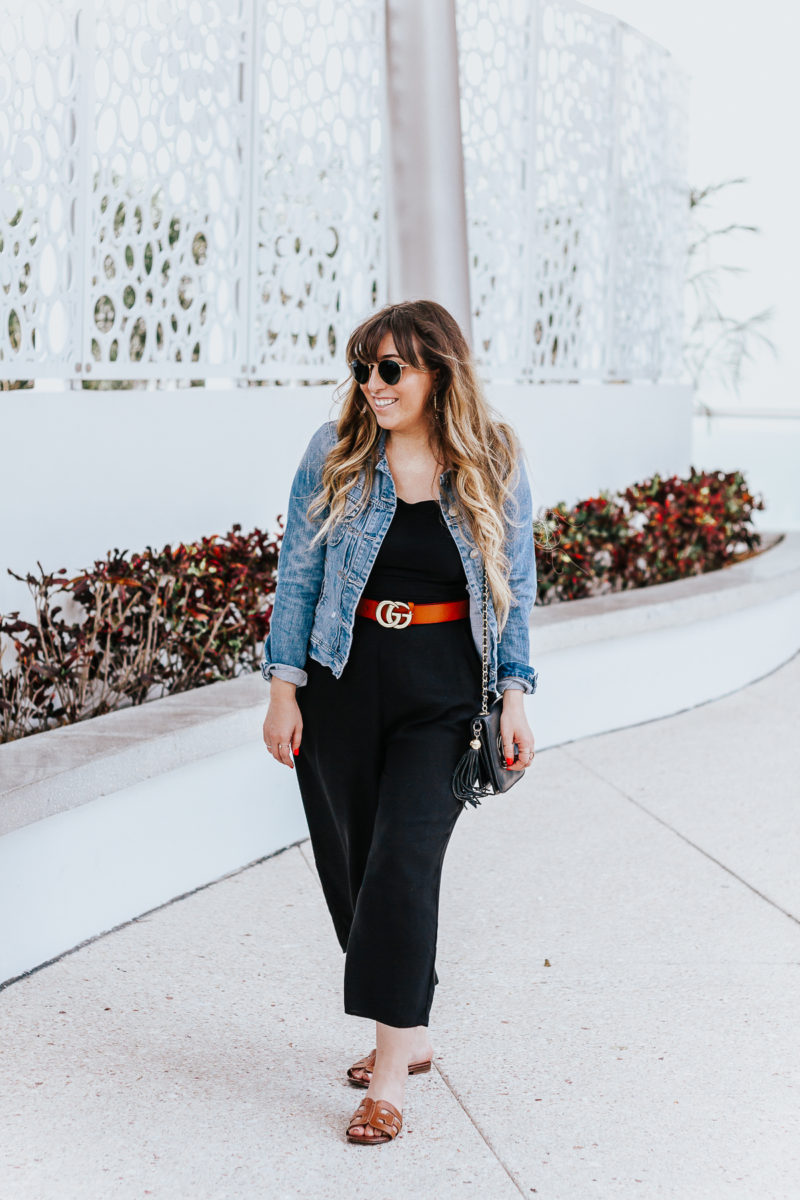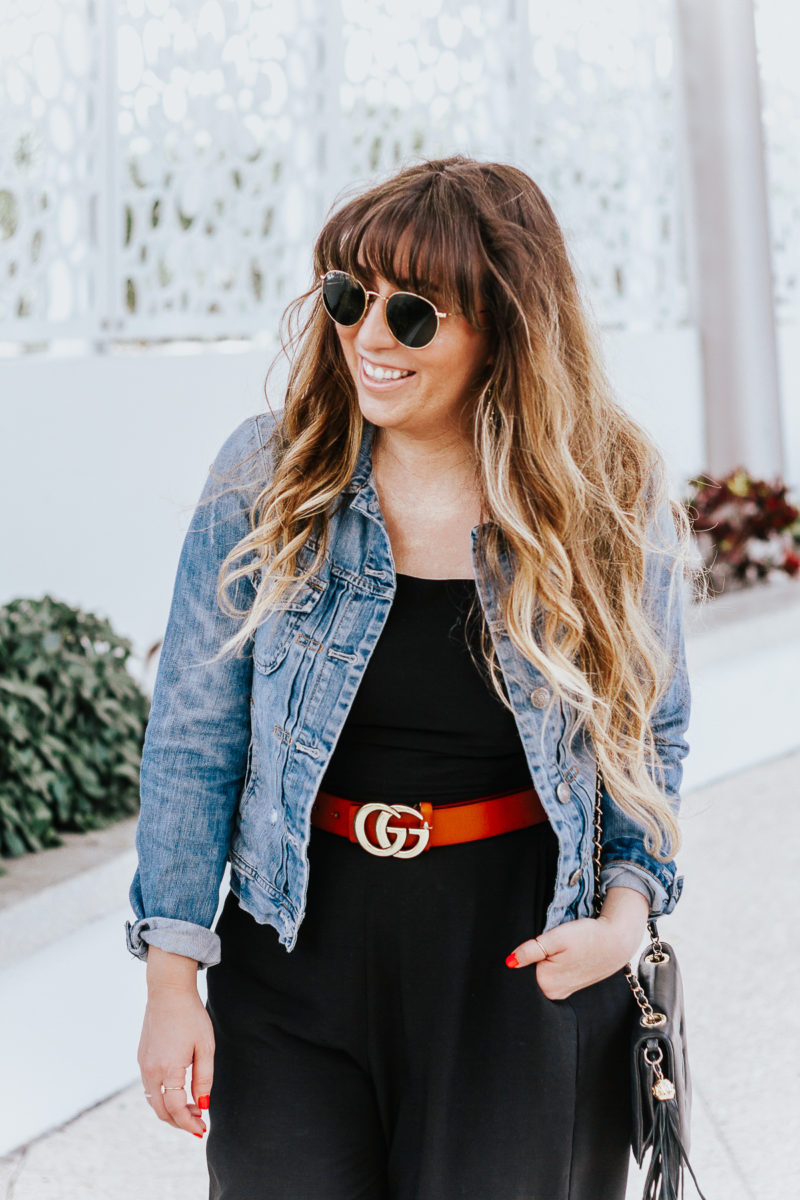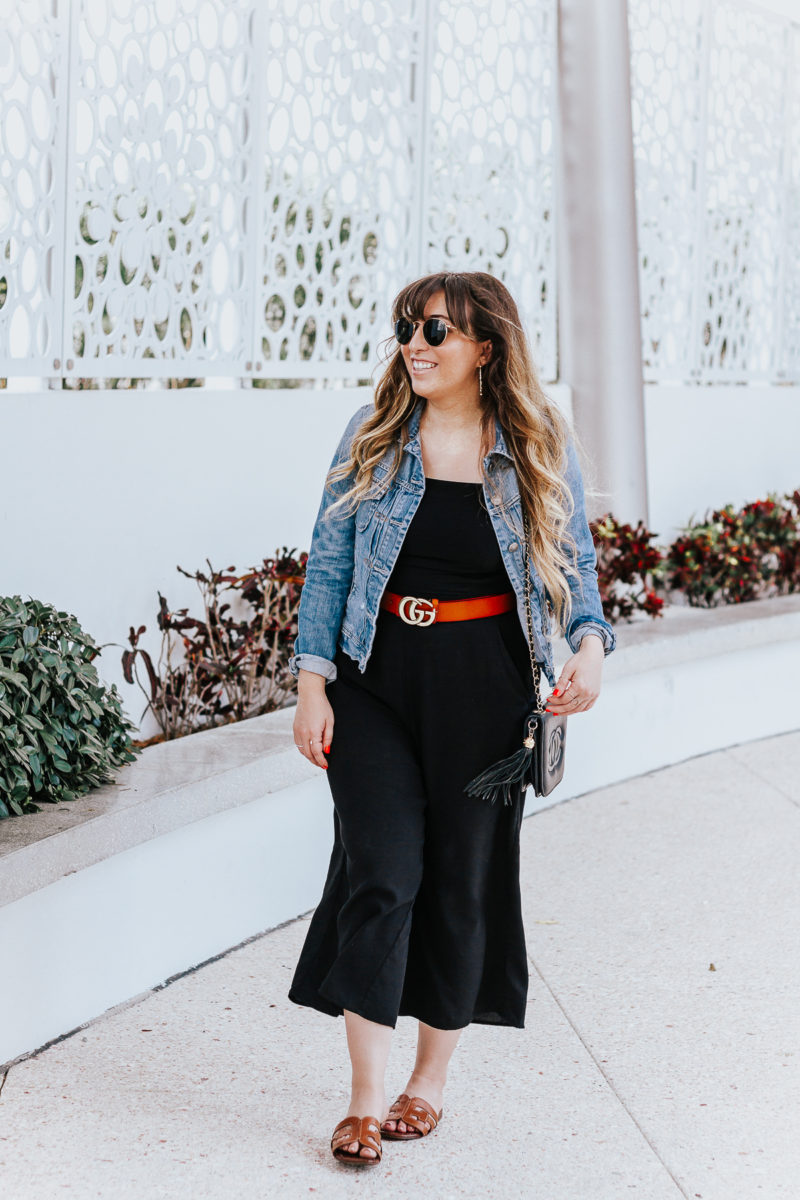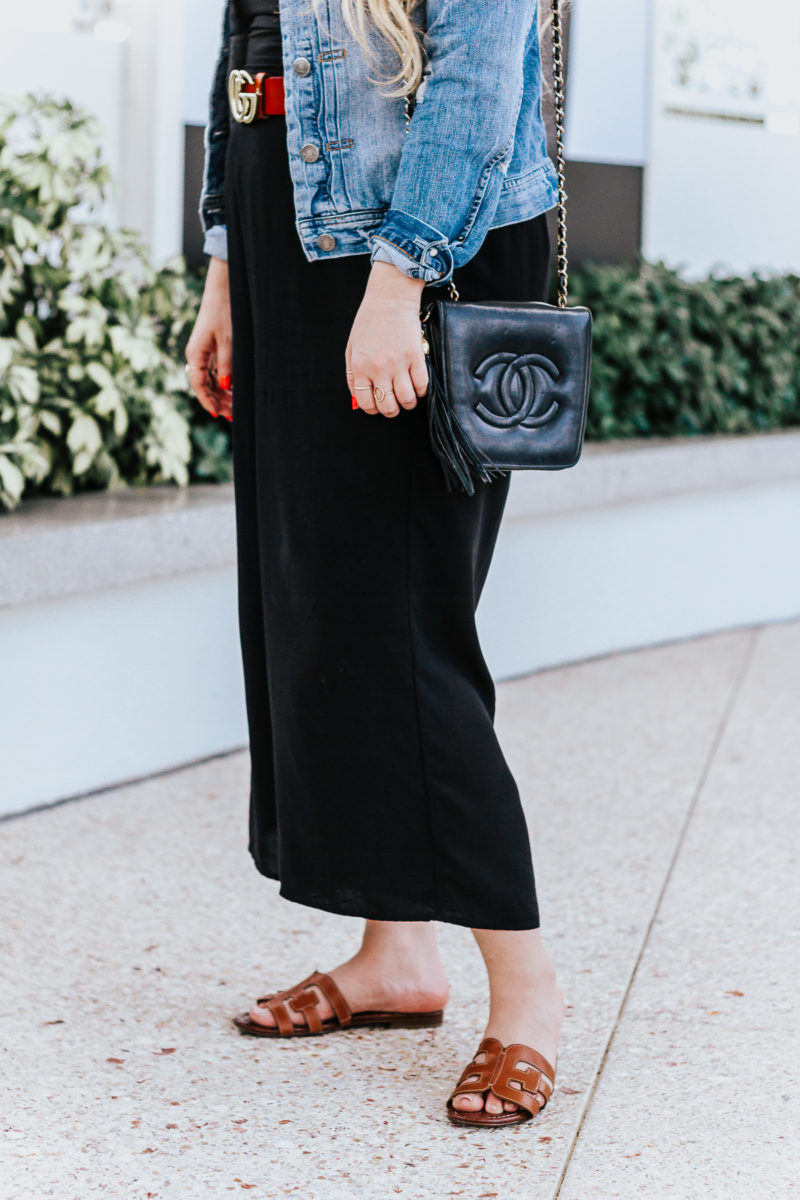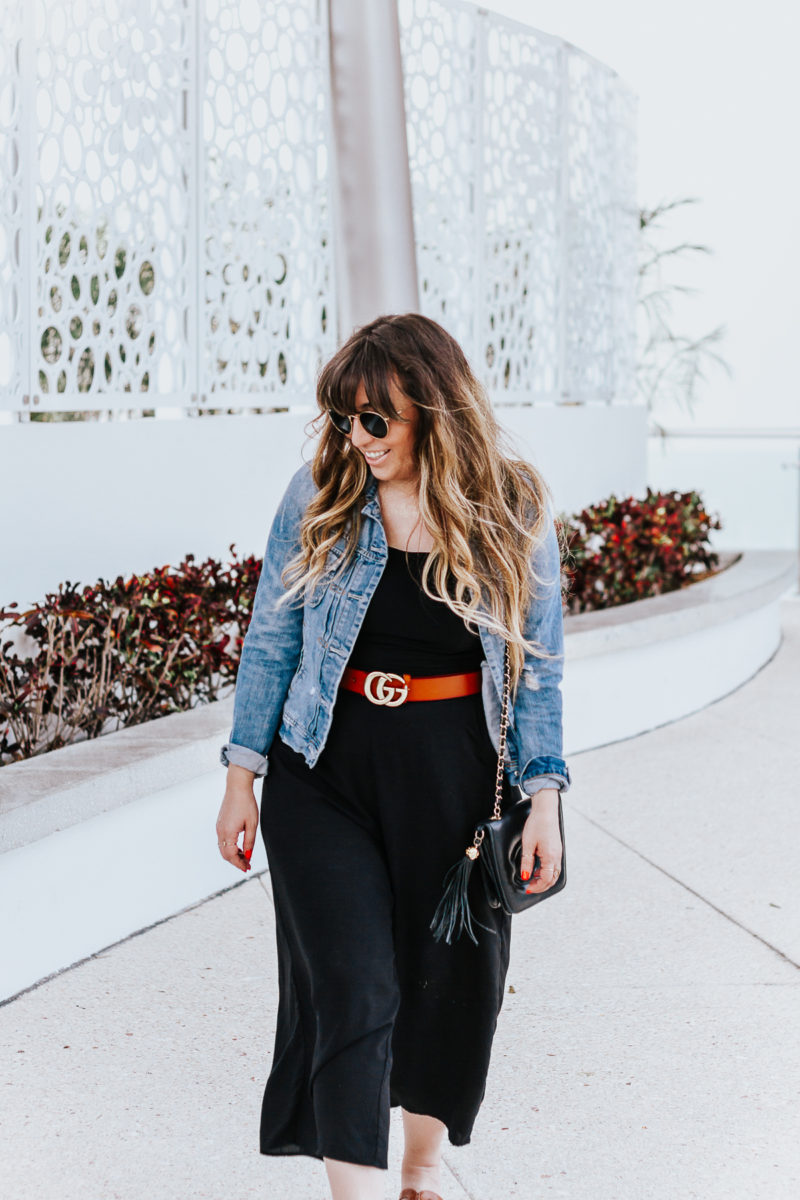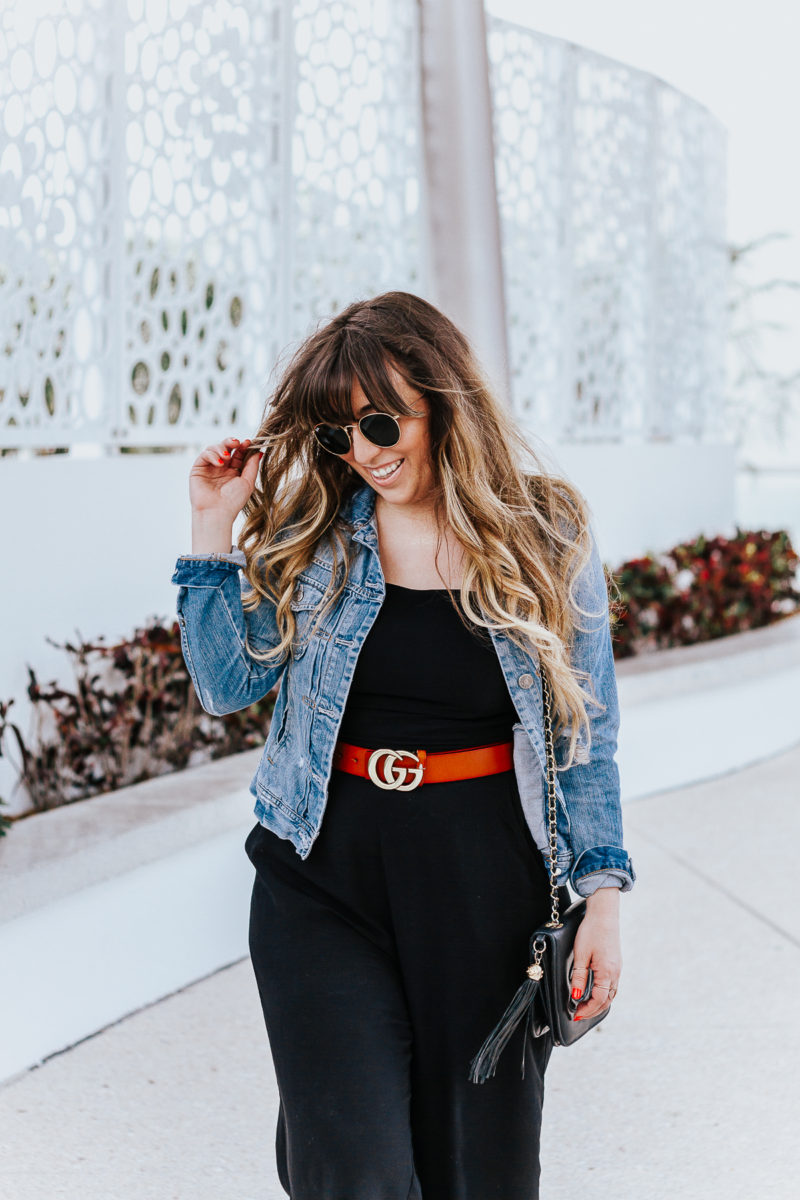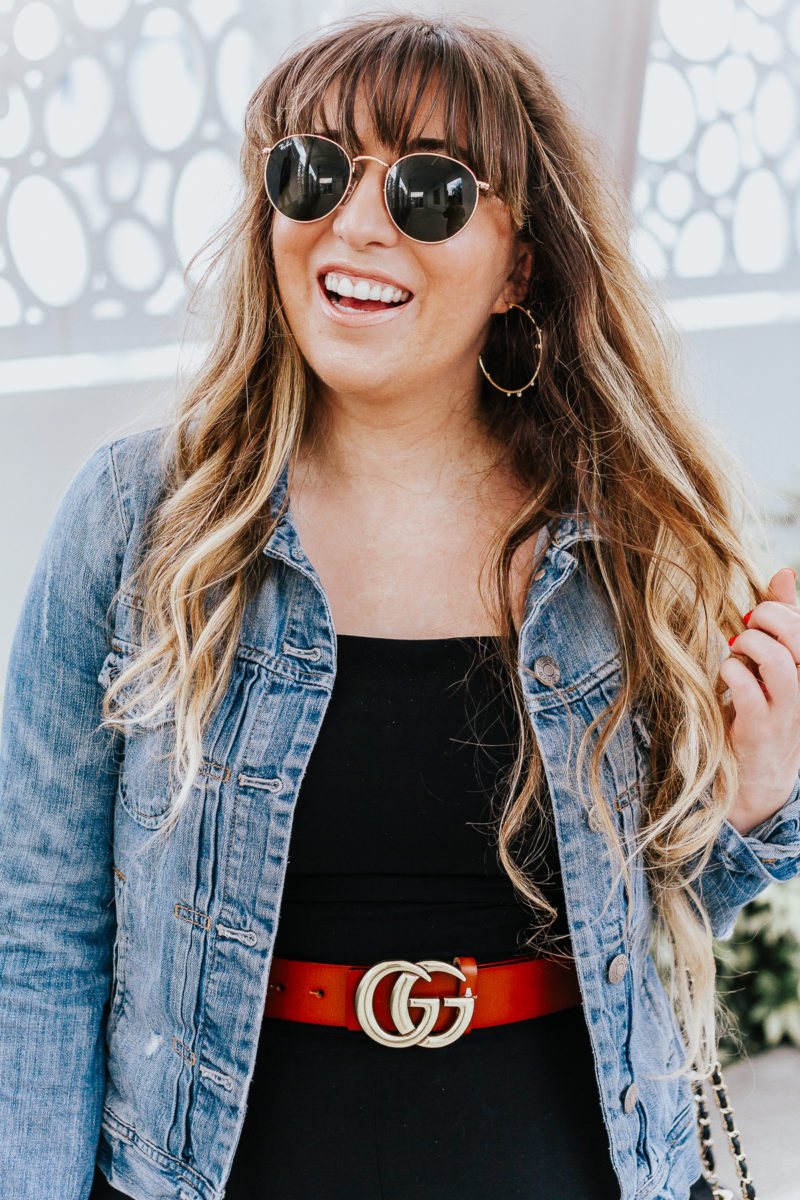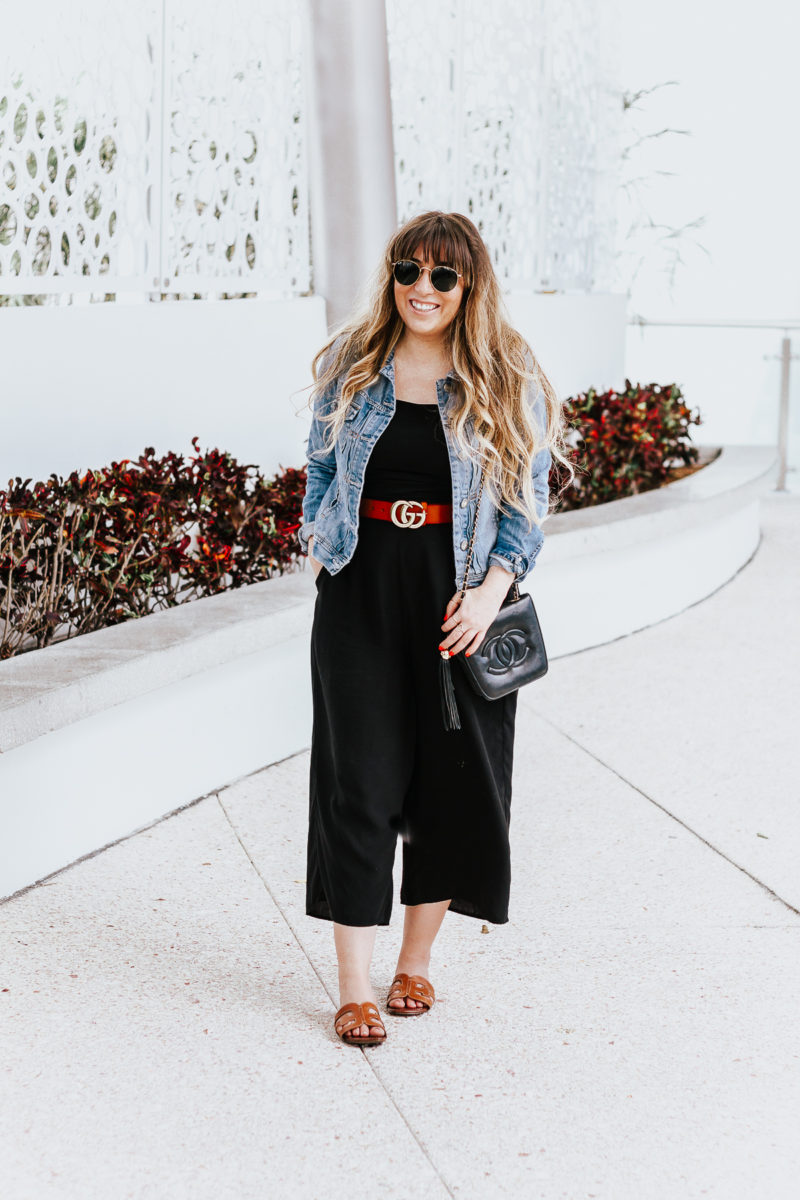 Thanks so much for reading! Tell me in the comments– do you have a piece right now you can't stop wearing? What it is? How do you mix it up?
xo Steph