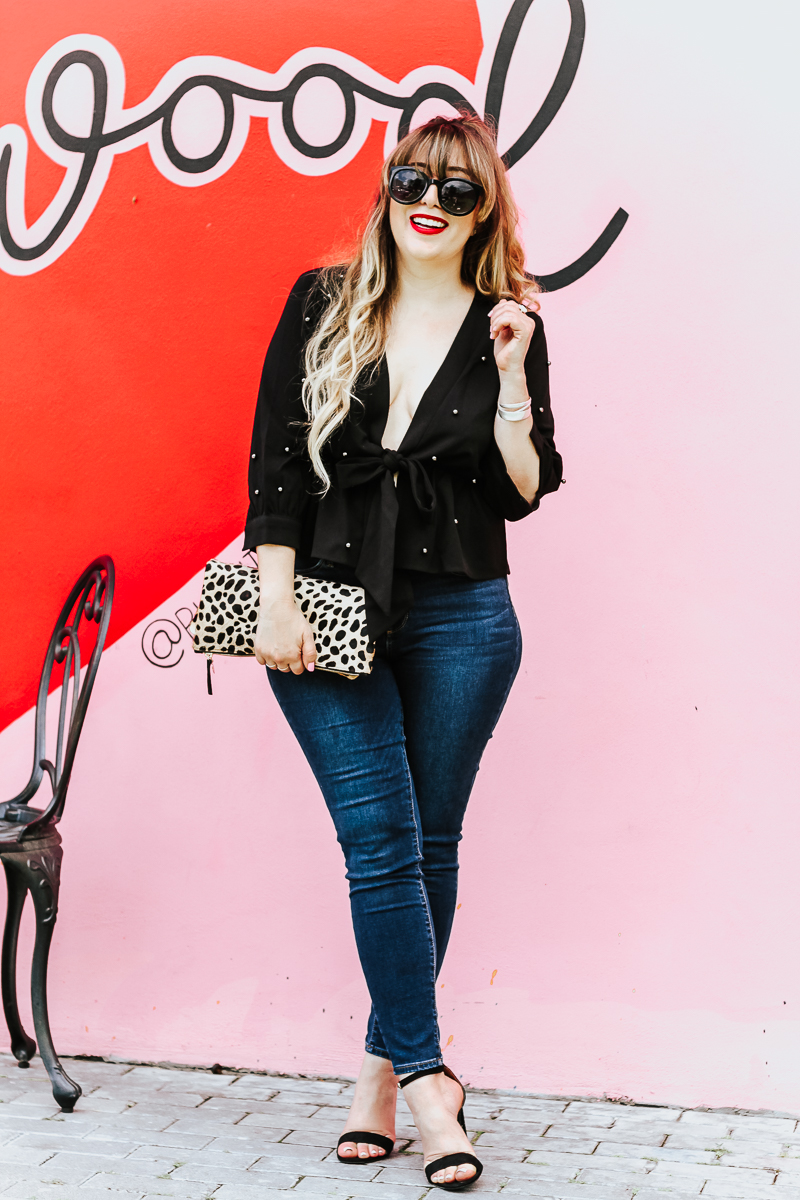 This summer seems to have flown by, right? I can't believe that fall is right around the corner. With my upcoming move to Savannah, I'm so excited at the prospect of having actual seasons! That's one of the things I've missed most about living in New York. (People are always eyerolling at that as if I don't know what having winter is like– I know what it's like to walk home in the cold, rainy snow, trust!) 
That said, the big move is still a little more than two weeks away, so I'm soaking in the last of Miami's summer and trying to enjoy all the extra-cool things South Florida has to offer. I mean– I'm not technically going anywhere! I'll be back the second week in September for a few things and I'll be back and forth so much, it'll barely be like I'm away. But still! 
One place I wanted to visit before leaving was Bunniecakes in Wynwood. Isn't this wall outside the coolest?! Bunniecakes is a vegan bakery here in Miami that is totally delicious! (Plus, super cute!) If you visit Miami, it's a must-visit, if only for the 'gram! (I mean, the cupcakes are delish too, but you know… pics are obviously important to me haha!) 
By the way– wanted to thank everyone who reached out about the Savannah move! Thank you for your sweet words, I'm super excited too and can't wait to share! 
If you missed my big announcement, you can read all about it here!
Isn't this top great?? I love the plunging neckline and the pretty beading… I didn't expect the bottom to be split in the middle, but I was able to tie the top together close enough that it was ok! 
This is a great going-out top, isn't it?? Love it for date night or drinks with the girls. I paired this $11 blouse with jeans for just a classic polished night out look. (These jeans are so amazing, I feel soooo skinny in them!) 
In addition to being super affordable, the top is also available in 4 colors! I only have the black, but I think that the white is definitely thick enough to not be see-through. The blush is also a really cute option! 
Check out the look below: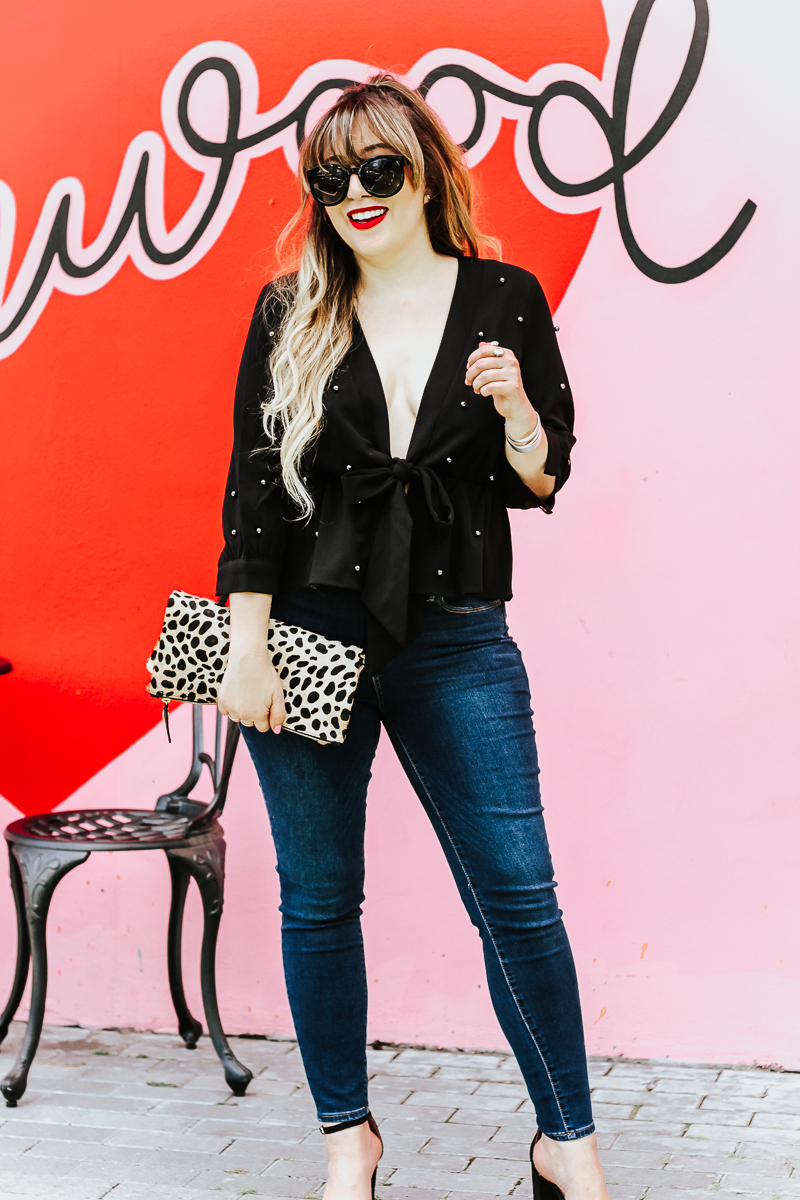 Outfit Details: Plunging tie top • c/o Shein High rise skinny jeans • c/o Talbots Black ankle strap sandals • Merona (similar here) Sunglasses • BP (similar here and here) Leopard foldover clutch • Clare V Bracelet set • c/o Kendra Scott Ring • c/o Kendra Scott Liquid Lipstick in shade Free Redicals  • Physician's Formula
Thank you so much for reading! Hope you had a great weekend! 
xo Steph