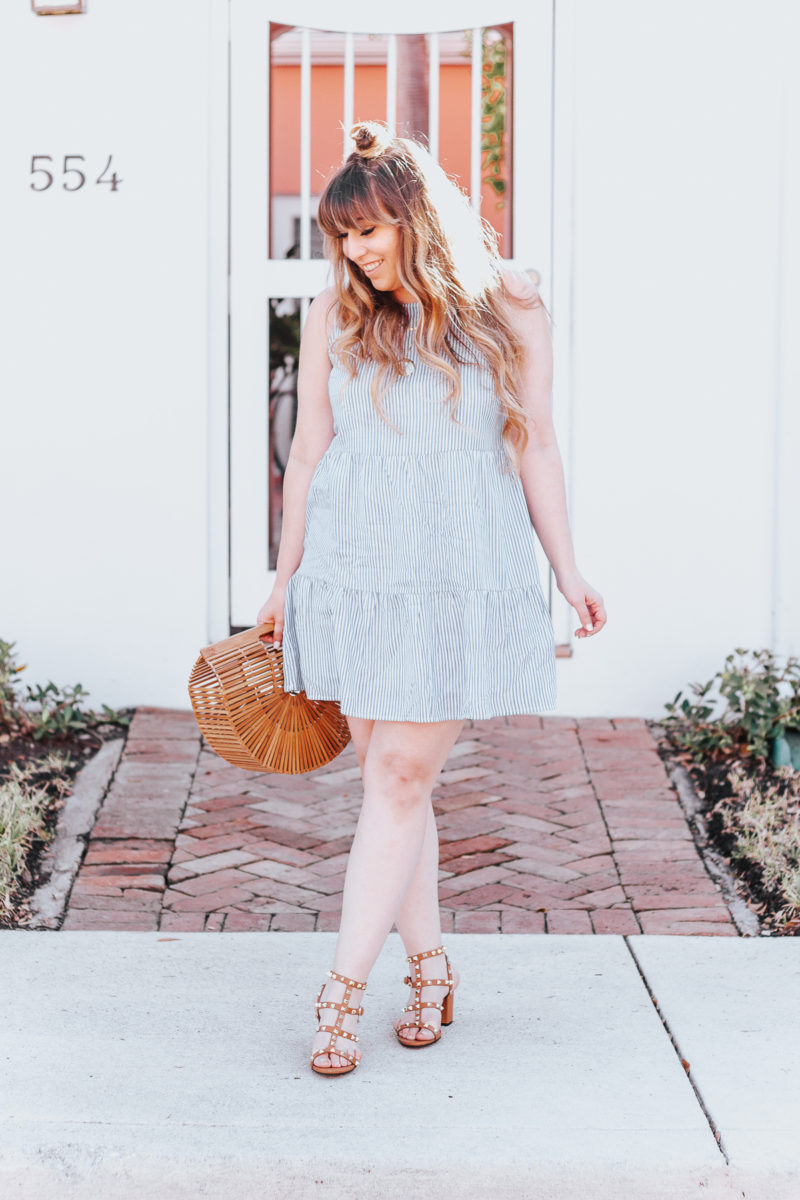 There is a lot of noise out there. We're constantly being barraged by social media, texts, phone calls, ads, you name it. These days, you can't even speak a brand name around your phone without it popping up on Instagram or Facebook. (Isn't that creepy and crazy?!) It's all gotten to be a bit– much for me. As a blogger, I am constantly scrolling through Instagram and I feel like that is a whole other barrage– shoes I wish I had, food I'm definitely not eating, places I wish I could travel. The noise triggers comparison. I find myself comparing myself to other bloggers. And I know that other girls experience this as well. It doesn't happen to me all the time, but from time to time, whether it's because I'm in an uninspired place or I'm self doubting, it can be a really bad experience that leaves me feeling anxious.
You don't have to be a blogger to feel this way. I know moms feel this way looking at other moms' feeds. Single gals feel this way looking at their married girlfriends' feeds. We all experience the FOMO.
Why does this happen to us? Often, it's because we're feeling insecure about ourselves. Seeing other people succeed in an area where we feel like we're failing only highlights our own shortcomings. Ultimately, we end up subconsciously comparing ourselves to them and feeling like the loser. I've posted in the past about comparison, and while this topic is similar, it's not the same. There is one aspect of comparison and then there's another of just being inundated with information, imagery, and ideas, all the time in a way that is more harmful than helpful.
Once we start listening to the noise and letting it affect us, it can totally derail our confidence and creativity. Especially in a field where you have to be creative, paying too much attention to what everyone else is doing ultimately just stifles our own ideas. Stepping back from it for awhile can really help to reset your creative drive and jumpstart your own inspiration. From time to time, I have to disconnect from it, that's for sure. If you're feeling that way on social media, take some time to shut out the noise and stay in your own lane. While you're taking a break from it all, take a good, hard look at yourself and what you're doing. Figure out what you could be doing better and work on that.
After not shooting a new outfit for practically a month, it feels really, really good to share an outfit and to shoot some beautiful spring dresses! I felt really inspired getting back into it and focusing on my own work. This little stripe number is comfortable, flattering, and only $24. Sadly, it looks like most sizes are sold out online, so you may have better luck snagging this baby in stores. If not, here are a few stripe options that could work instead! Check them out:

Spring dresses are definitely one of my favorite things! Check out the rest of my look below:
Outfit Details

Thanks so much for reading! I hope you had a great weekend! I'd love to know– do you ever feel like you need to shut out the noise? How do you do it? Let me know in the comments.