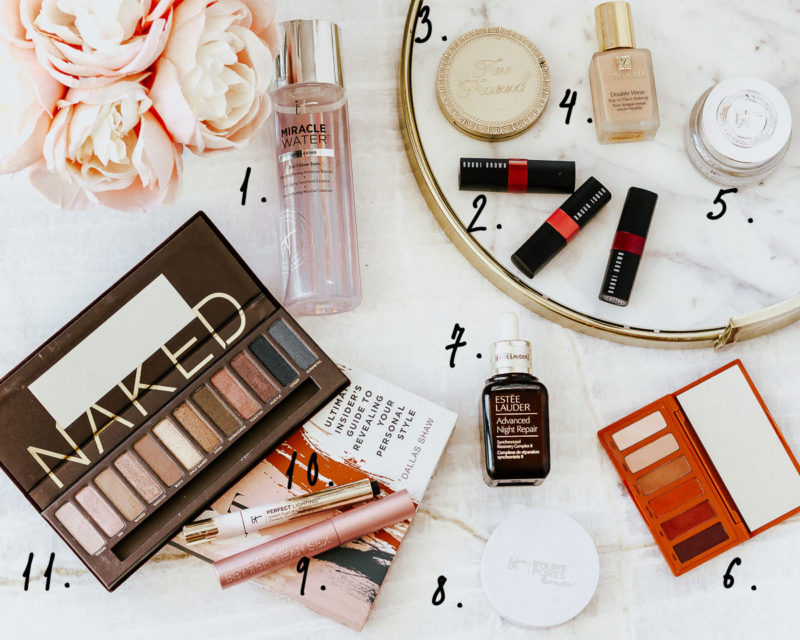 Sephora's Spring Bonus sale is here! From now until Monday, you can take advantage of a 10-15% discount on your purchase, depending on what tier of Sephora Rewards you are. This sale is really great because you can snag your favorite premium beauty products at a discount, which is super rare.
10% off for Sephora Insiders w/ code: YAYINSIDER
15% off for VIB Insiders w/ code: YAYVIB
15% off for ROUGE Insiders w/ code: YAYROUGE
(Hint: if you're not signed up for Sephora's VIB Rewards program, you can do so here and still take part in the sale!) 
I've rounded up some of my current favorite products that you can pick up during the sale, and thought I'd share some great products in my cart/on my wishlist. I am obsessed with new beauty products and just love trying everything, so it's tough for me during some of these sales!
My Sephora Sale Favorites…

IT Cosmetics Miracle Water 3-in-1 Micellar Cleanser:  I'm a big fan of double cleansing. The Miracle Water is a skin brightening booster, anti-aging treatment and micellar cleanser in one… a really great product that as you can see, I've used like crazy. Not gonna lie– I also really love the pretty packaging haha! I use this with a cotton pad immediately after cleansing to remove any traces of leftover makeup and to get that really clean clean.
Bobbi Brown Crushed Lipcolor: You may have caught my Instagram post last week highlighting the Bobbi Brown Crushed Lipcolor. I love Regal, Grenadine and Baby. The texture is more balm-like and the color and coverage is buildable, which makes it a great day-to-night lippie.
TooFaced Chocolate Soleil Matte Bronzer: This is just a classic, perfect matte bronzer. If you've never used it before, it smells like heaven… the cocoa smell is so yummy and the color is subtle and pretty. (Packaging has since changed, but the formula is the same!)
Estee Lauder DoubleWear Foundation: This classic foundation has a major cult following and has been a top seller for DECADES. It's that good. I've heard people rave and rave about it for years and finally got my hands on a bottle. It delivers a long lasting matte full coverage, which I totally need because of my acne scarring. Beware– it oxidizes a little upon application. I use the lightest shade, Cool Bone.
IT Cosmetics Secret Sauce Anti-Aging Moisturizer: This anti-aging moisturizer is BOMB.COM. My mom is actually also obsessed with it. I am a huge, huge fan of IT Cosmetics, in case you can't tell. The Secret Sauce is a sort of companion to the Miracle Water, and I love using both together.
Urban Decay Petite Heat Palette: I've been using this mini palette for a few months now and it's my FAVORITE right now. I'll admit that at first I was intimidated by the colors, but was pleasantly surprised by how flattering the burnt orange tones are on my skin. I have naturally hazel eyes, so these tones really bring out the green tones in them and just look really pretty! This mini version of the full sized Naked Heat palette is totally worth the $29 price tag!
Estee Lauder Advanced Night Repair Serum: I've been using this night serum for a few weeks and love it! It's one of Estee Lauder's best selling items and has so many great reviews online, I had to give it a try! I've seen great results so far and definitely recommend. It fights all the key signs of aging and renews and hydrates the skin overnight so you wake up refreshed.
IT Cosmetics Bye Bye Pores Pressed Powder: OK, so I accidentally snapped a pic of the Bye Bye Pores Illuminating Powder, and didn't realize that Sephora doesn't carry this version of their best selling pressed powder. The truth is, I've used ALL of the Bye Bye Pores powders and they're ALL fantastic, so I'm linking to the Poreless Finish Airbrush powder, even though this one is the illuminating version. I love ALL of their pressed powders and use them ALL. They truly give you the best finish and are long lasting.
TooFaced Better Than Sex Mascara: This mascara was just on sale at ULTA, so if you missed it then, make sure to grab it now at Sephora's sale. This mascara is everyone's favorite, and with good reason. It makes your lashes super long and full and lasts forever.
IT Cosmetics Perfect Lighting Concealer: LOL sorry, I totally flaked and didn't realize that Sephora doesn't carry this concealer either. (Like, what is wrong with me?! Or… a better question is what is wrong with Sephora, because they do not carry some of the BEST IT Cosmetics products! (If you're looking for IT Cosmetics, shop at ULTA, they carry everything basically.)
Urban Decay Naked Palette: I know this isn't a necessarily groundbreaking suggestion, because by now the Naked Palette is an old classic. But some classics are classic for a reason– you'll always want them, and you'll always repurchase them. Sephora sale time is the best time to stock up on your go-to products that you use all the time, like the Naked palettes. (If you're more into 2 or 3, go for it!) I personally love the classic original palette's pretty nudes.
Anastasia Beverly Hills Liquid Lipstick: OK, I forgot to include this one in my flat lay, but I included a photo below! I borrowed this liquid lipstick from a fellow bridesmaid in Savannah's bridal party a couple of weeks ago and fell in LOVE instantly with this perfect pink nude! If you follow me on Instagram,  you've already seen me rave about this! I got so many questions and compliments when I posted it on Instagram stories! The shade I got is Pure Hollywood and it is GORGEOUS. Long lasting, I made it through the whole wedding even with eating and drinking and never had to reapply once! I have been searching for the perfect pink nude for months, every color I find was too brown! THIS one is the holy grail for me!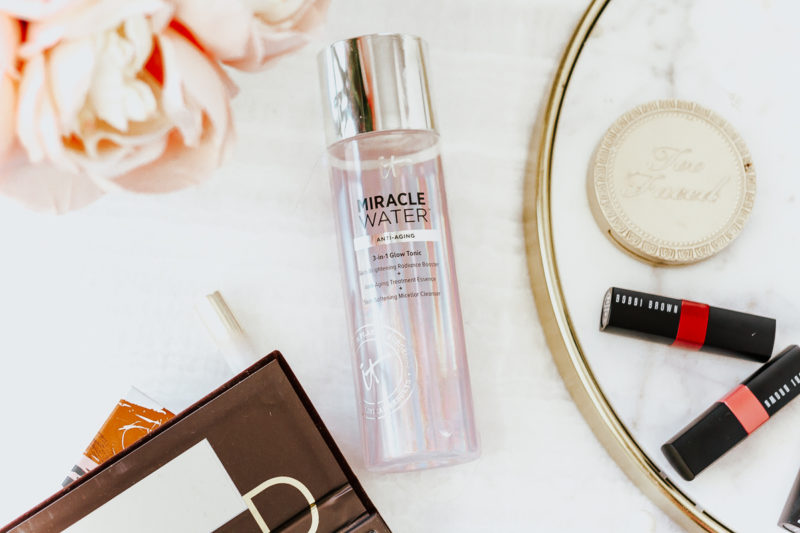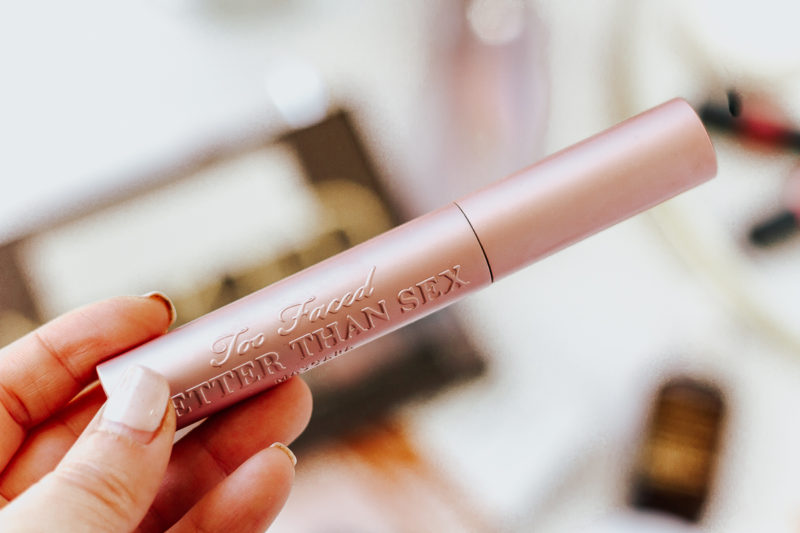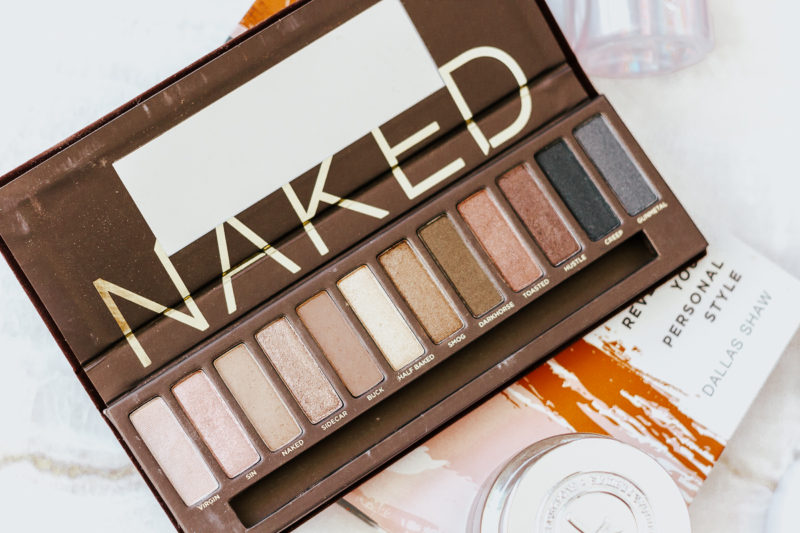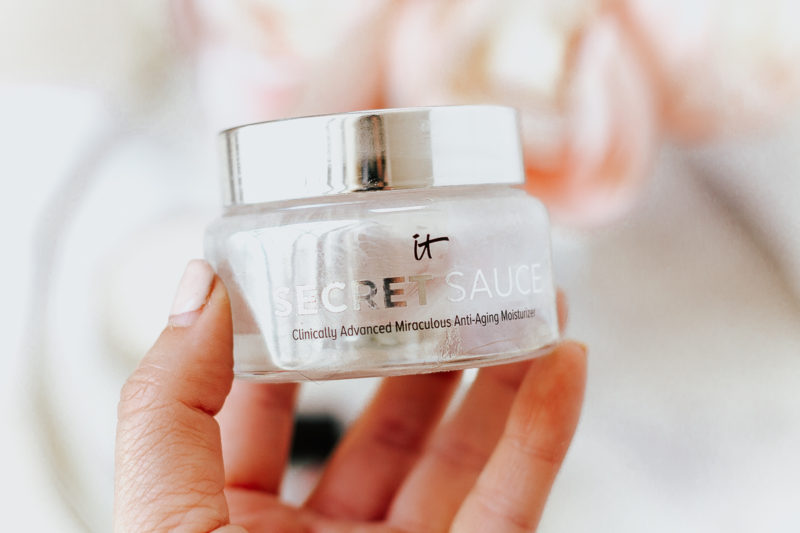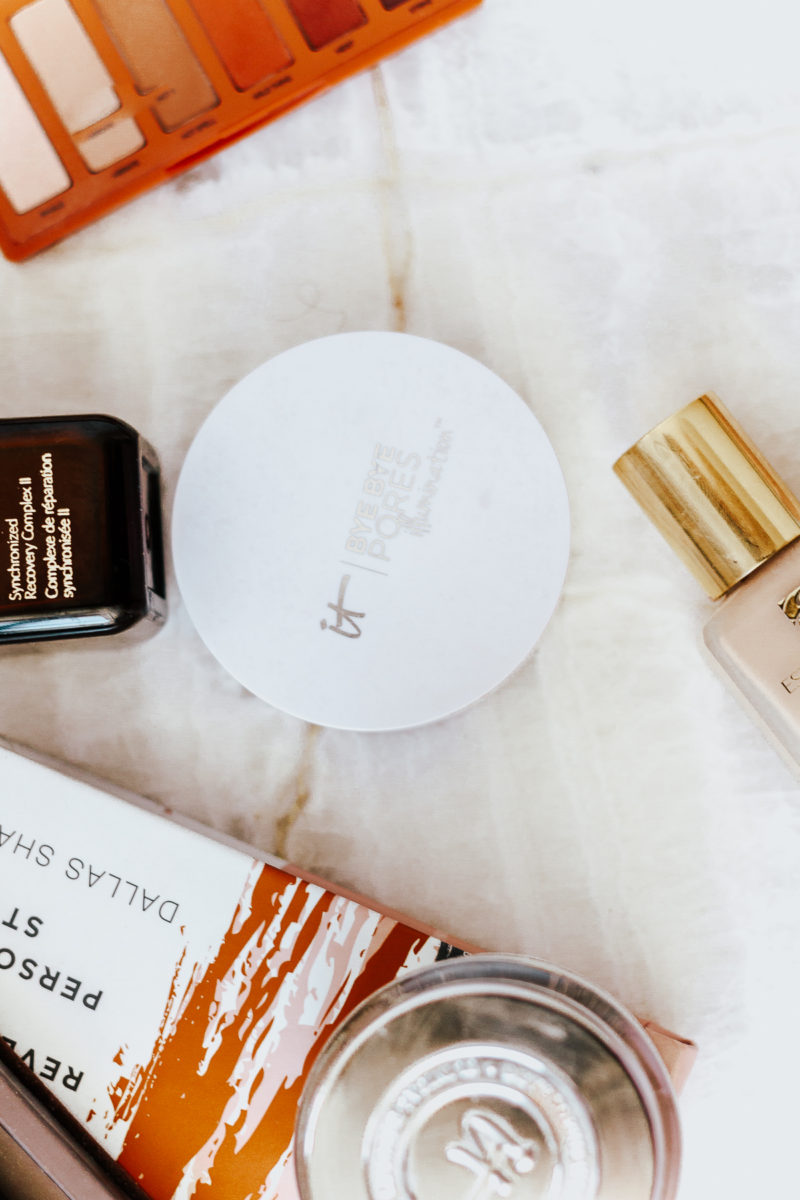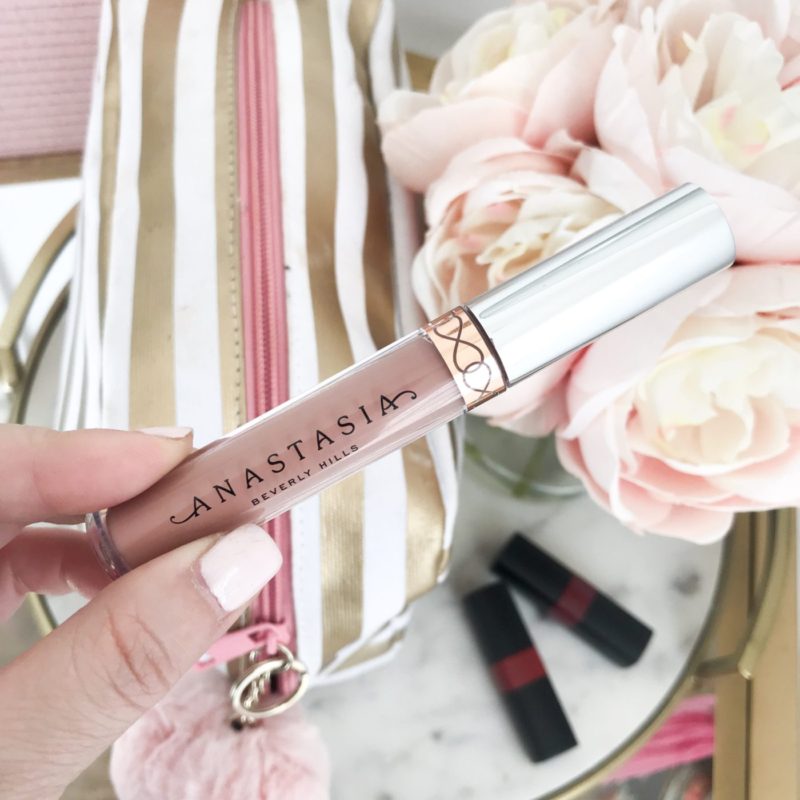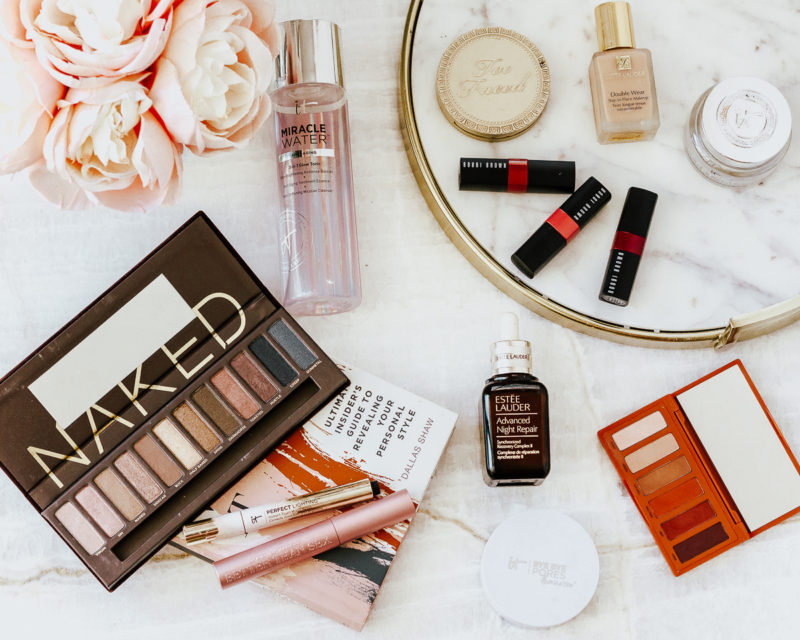 In My Shopping Cart/On My Wishlist:

I have a bunch of items on my radar that I'm thinking about snagging during the sale.
I am obsessed with The Ordinary right now! I'm dying to try the Salicylic Acid 2% Solution (that BTW is only $5.30!) or the $6.70 Caffeine Solution that is supposed to be amazing for eyes!
Everyone is loving the Anastasia Beverly Hills Soft Glam Eyeshadow Palette, which is the hot palette of the moment.
The TooFaced Born This Way foundation has been on my radar for ages. I got a sample of it at Sephora and LOVE IT! Such a great foundation, flawless coverage, long lasting. NEED.
I also definitely need the Becca Undereye Brightening Corrector to get rid of dark circles. Jaime uses it and raves about it, and her undereyes always look flawless, even though I know she has dark circles. Her stamp approval means I totes need it.
Thanks so much for reading! I'd love to know what you're planning on picking up a the Sephora sale! Let me know in the comments.
xo Steph