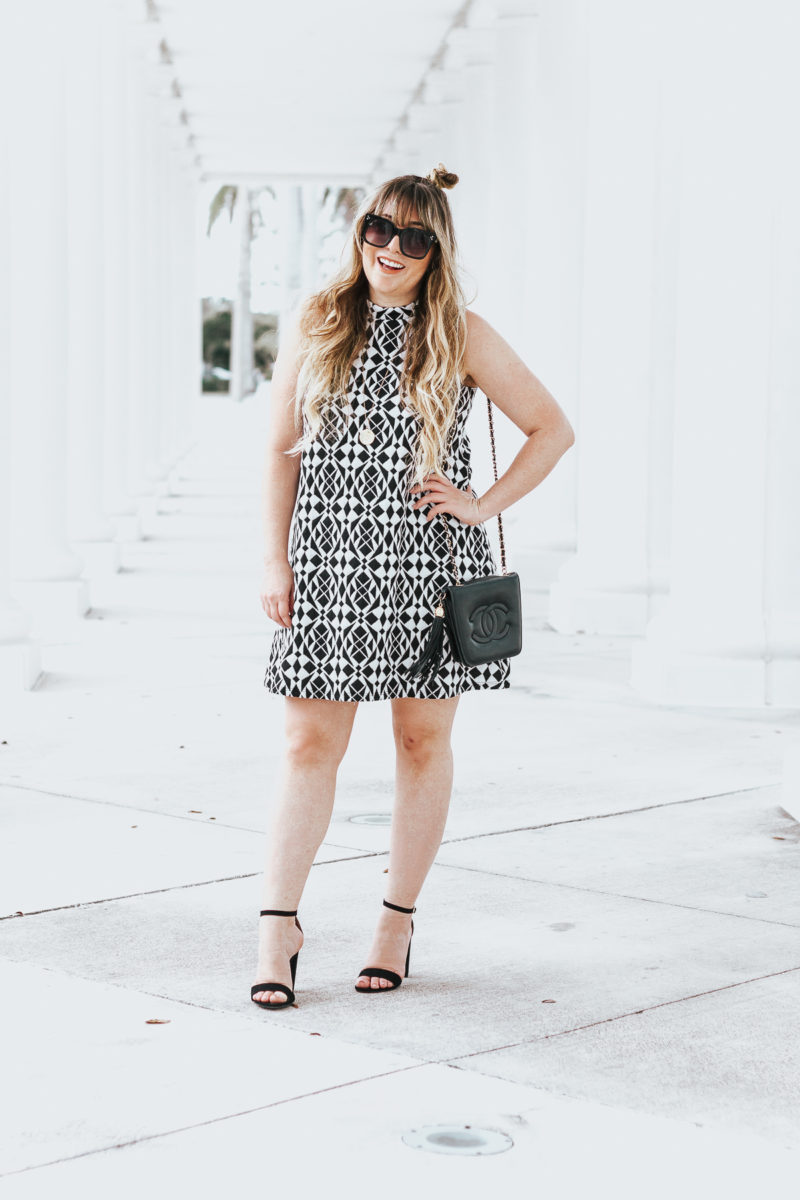 Happy Friday! I hope you've had a great week and are gearing up for an even better weekend! I feel like the last few weeks have flown by, I've just been so crazy busy. I've mentioned it a bit here and there… how I went to Savannah for a bachelorette party, then drove to Tallahassee for a few days to stay with my sister Megan, picked her up and drove to Savannah again to pick up my sister Kaitlyn, and drove back to Miami. Being away for a week was a little disorienting and working remotely can sometimes be a challenge. I'm sure that sounds weird, since you guys all know that I work from home, but working from home and working from "the road" really aren't the same thing either, as odd as that sounds. If you work from home too, you know what I mean. Coming back home to a flood of emails and the fact that I didn't really do any great planning before I went off definitely didn't help any! BUT– I had a great time and I'm so glad I got to spend the week with my sisters. It's just coming back that's the tricky part, right?!
This week, I'm trying to get myself on track, organized, and focused. (Does it seem like I'm always doing this?? I think so lol!) I admire the girls who seem to be just "on it" all the time so, so much. Even as they complain about being "a mess", they're still 1000x more put together than I am. As for me, I've spent the week in leggings, no makeup and dirty hair. #InstagramGoals. But, that's life. We all have off weeks, none of us have it all together, all the time, even if it seems like we do.
Do you feel like you're always behind?? I feel like I'm either constantly saying it here, writing about it, or just constantly thinking it. And I'm always so optimistic, always like "I'm getting myself organized this week!" and yet… I never feel on track. Is it just me? Do you feel that way too?? What do you do about it? How do you get back? Clearly, I do not have this figured out so can not offer advice lol. I guess the way I try to get back on track is to step back, look at my priorities and then try to tackle my list item by item.
The first day of spring came and went and I didn't even realize it was here, tbh. Here in Miami, since the weather is always the same, the seasons shift and I don't even realize lol. But, there is definitely a psychological aspect to the seasonal shift, and even without weather changes here in South Florida, I've found myself wanting to put together spring looks, like this pretty swing dress! You may have spotted this look on Instagram a few weeks ago, I shared it in partnership with Gwynnie Bee. It was supposed to be an Instagram-only shot, but I loved it so much, decided to share on the blog!
This look felt very vintage, but still really current and on-trend. I kept the color palette black and white, more graphic. I also paired the high neckline with my Moon & Lola Dalton pendant, which is one of my all-time favorite jewelry pieces. Kristin gifted it to her bridal party at her wedding, and I was so, so psyched when she did because I had been dying for one!
Check out my look below: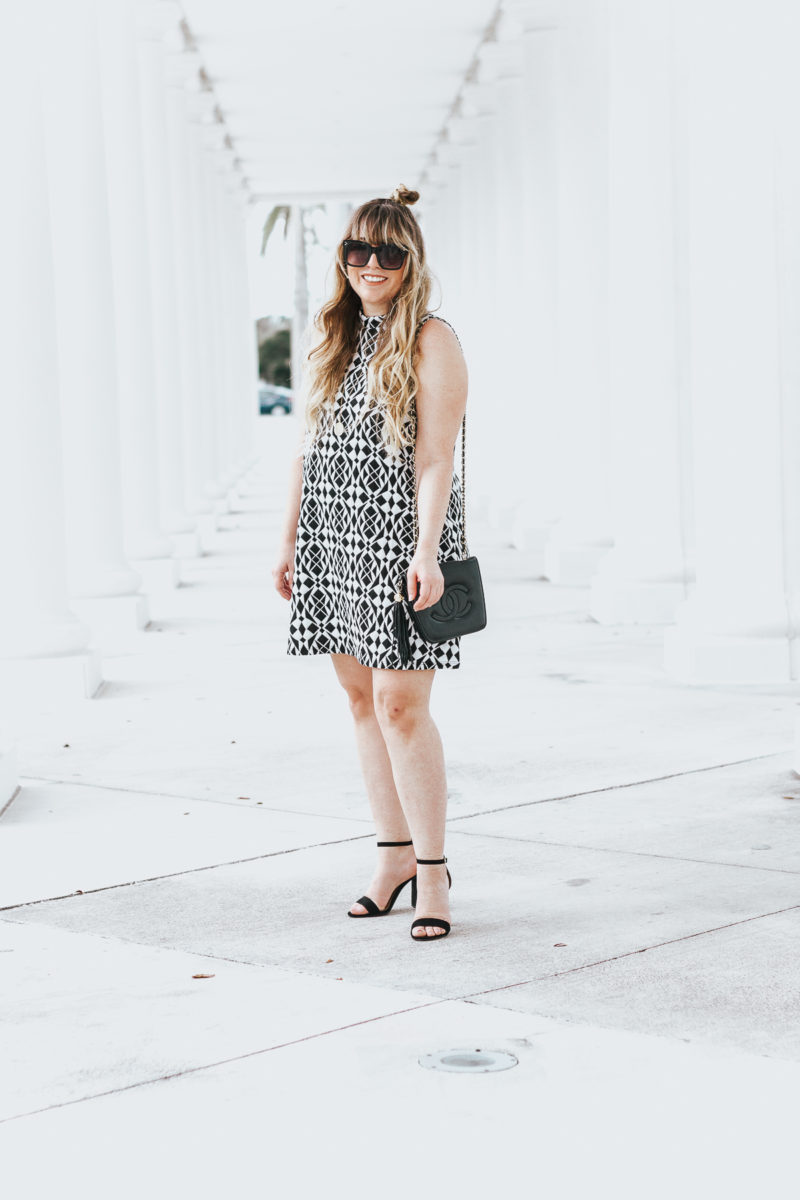 Outfit Details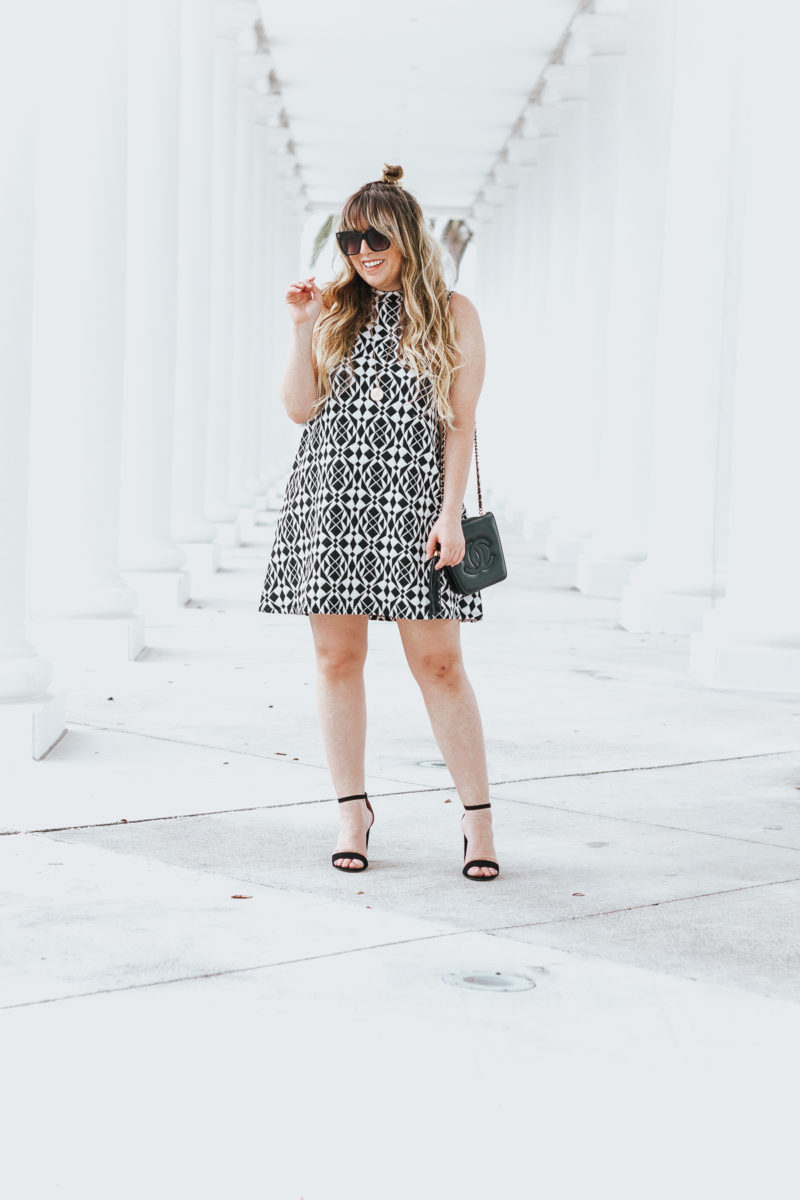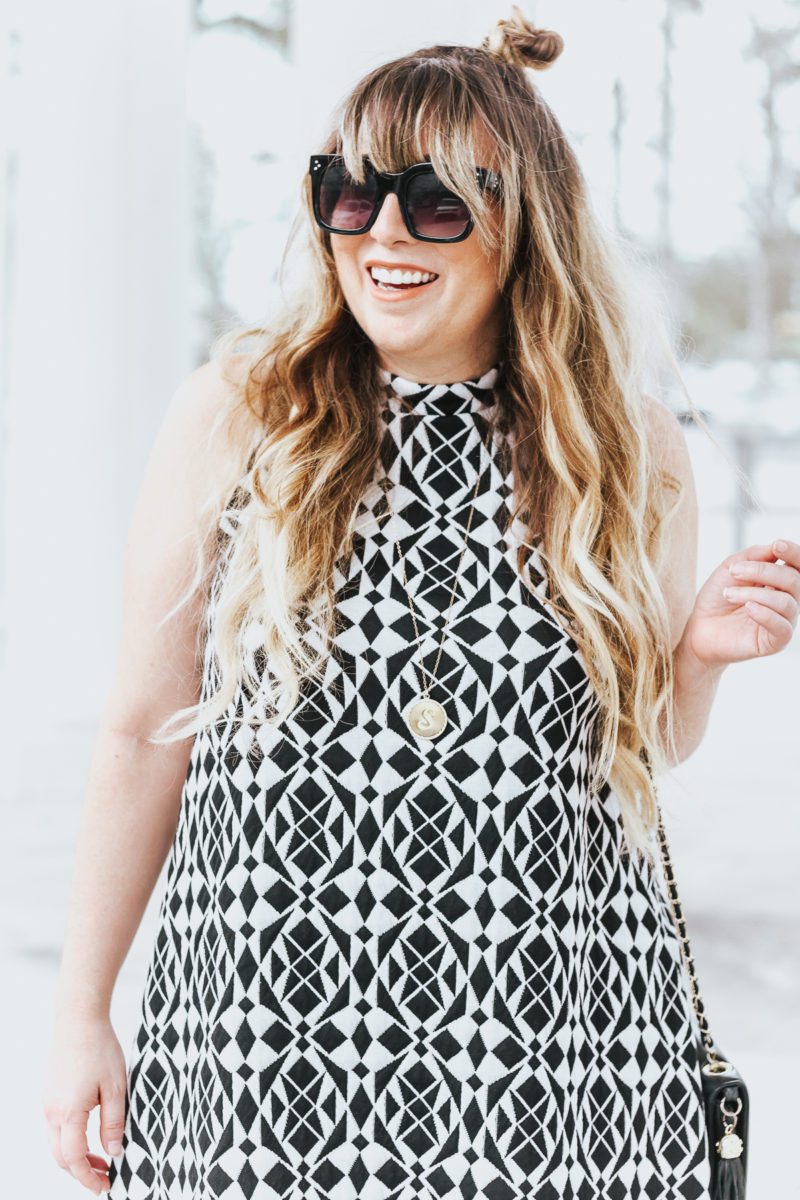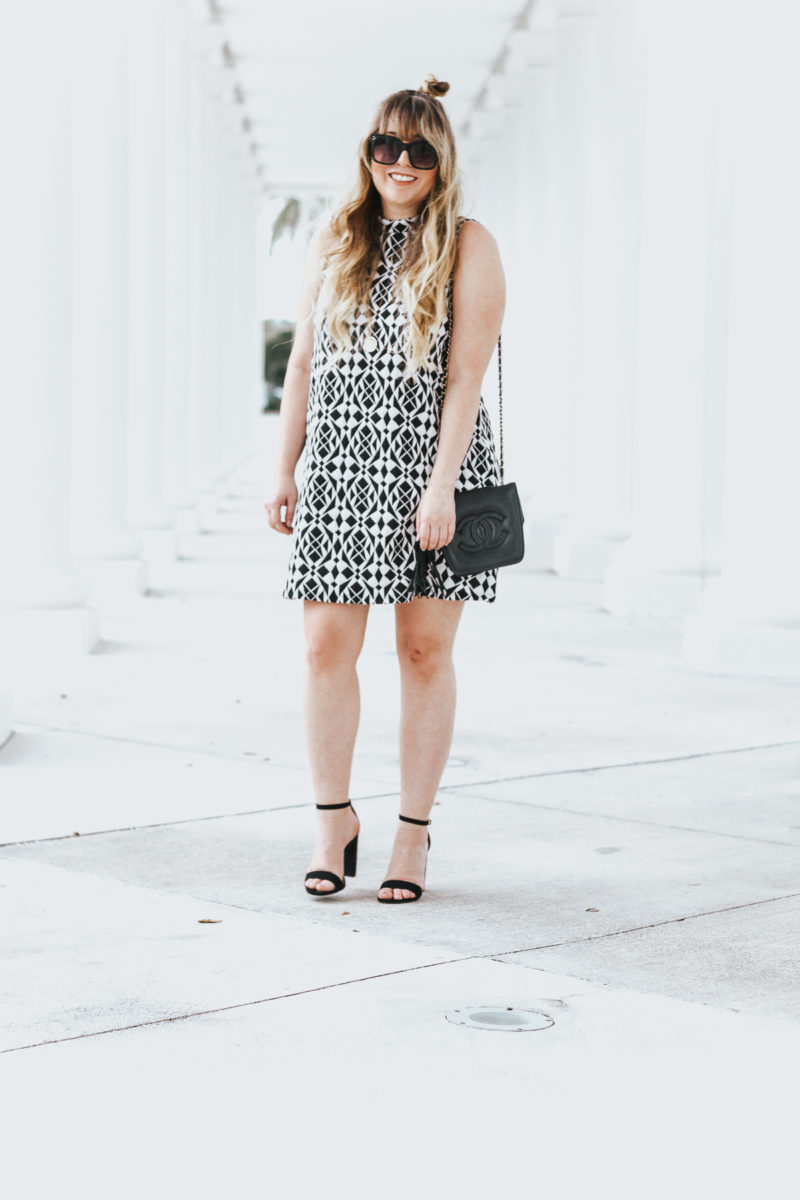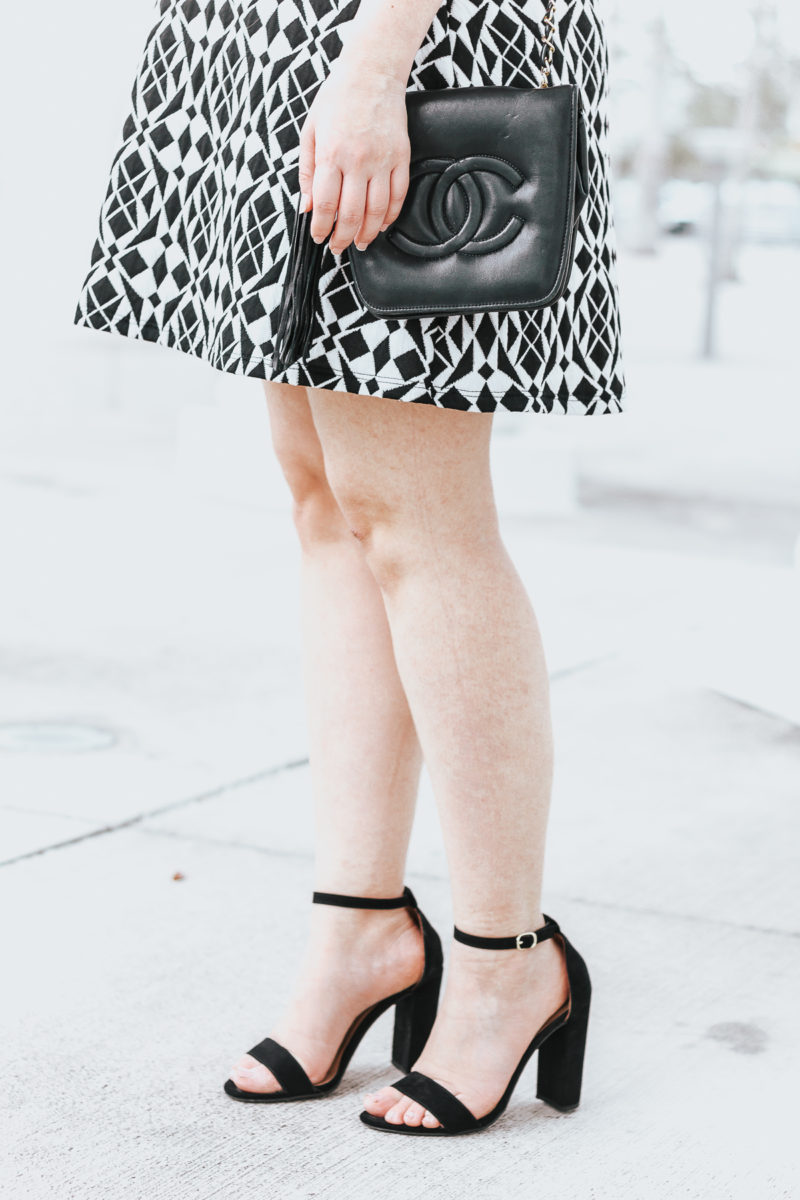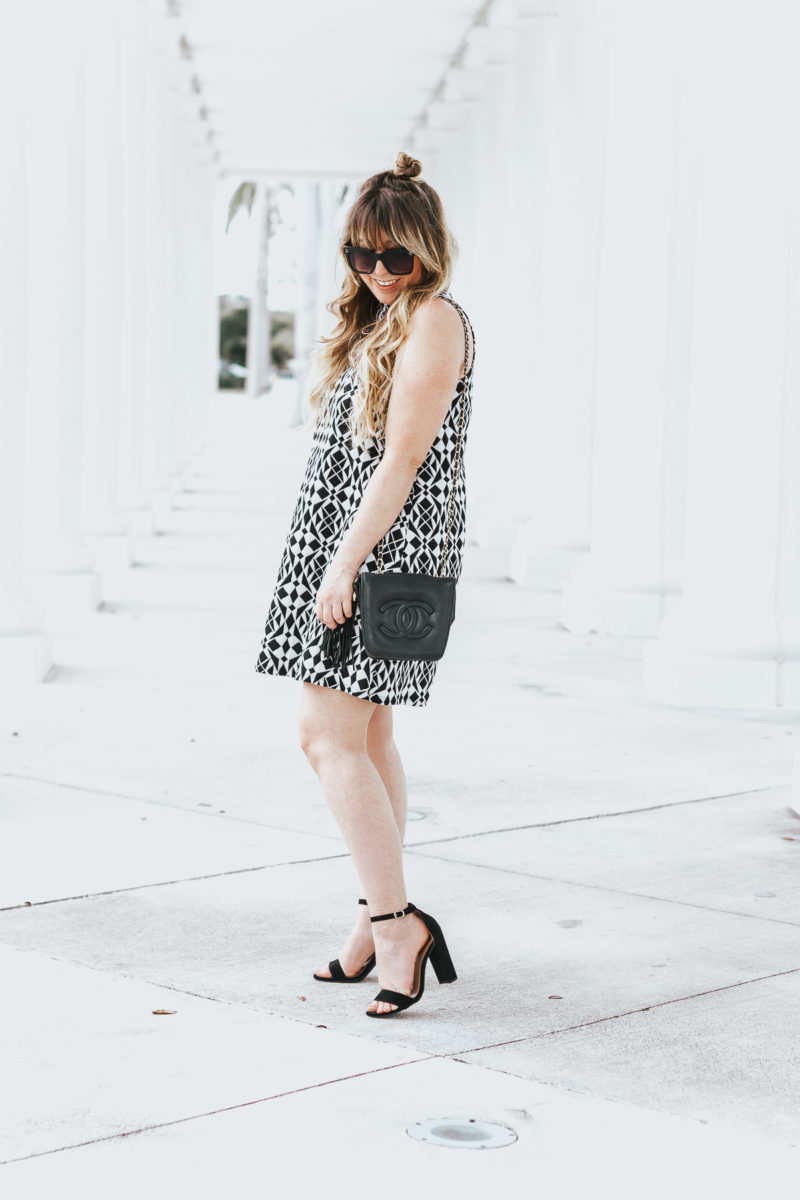 Thanks so much for reading! I hope you have a great weekend. BTW– I'd love to know, do you have any tips for getting yourself back on track? I'd love to hear them!