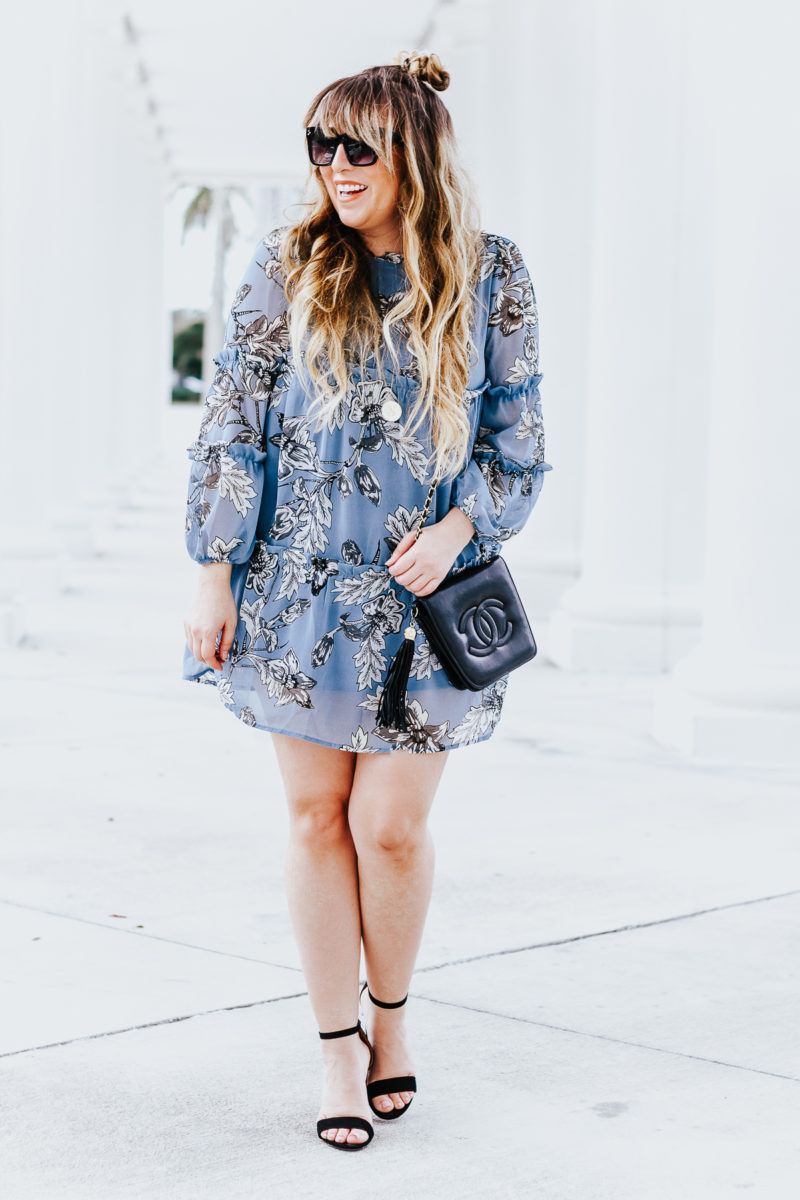 A lot of people say that fall is their favorite season, and while I do love cozy sweaters and cute boots, for me, there's just something about spring. Maybe it's because spring style tends to be girlier, prettier, and chock full of pastels, lace, and florals. You know me, I'm as girly as it gets.
Now that spring is within sight, I'm turning my attention to loading up on pretty spring dresses. Florals, chiffons, pastels… I want 'em all. Here are a few current favorite spring dresses:
Spring Dresses On My Radar

Can you believe this little number is on sale for only $17?? I snagged it a few weeks ago and just love the bishop sleeve, loose fit, and the shade of blue.
I have to note– if you're tall, beware. Make sure you check out the item's size guide to make sure it won't be too short on you! I'm 5'2 and found it to be on the shorter side. I also ordered a medium and should definitely have sized up to the large!! (So keep that in mind! I found the chest to be a little tighter than I would've liked.)
I have a busy weekend planned! Tomorrow, I'm heading up to Ft Lauderdale to meet up with Nina for a fun shoot day. (Emersyn is coming along and I'm so excited!) Sunday is my gal pal Savannah's bridal shower! Next weekend is her bachelorette party… in SAVANNAH so I'll be headed up there! Excited for the next couple of weeks!
Check out my look below: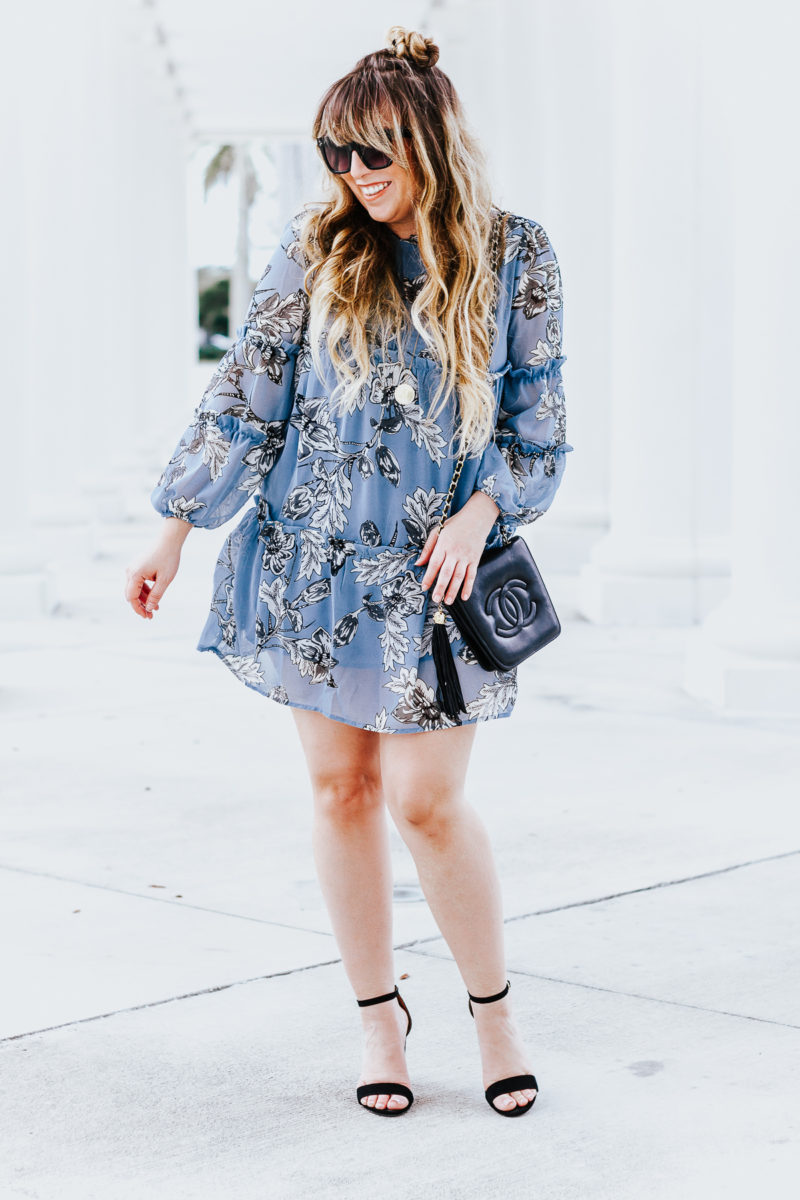 Outfit Details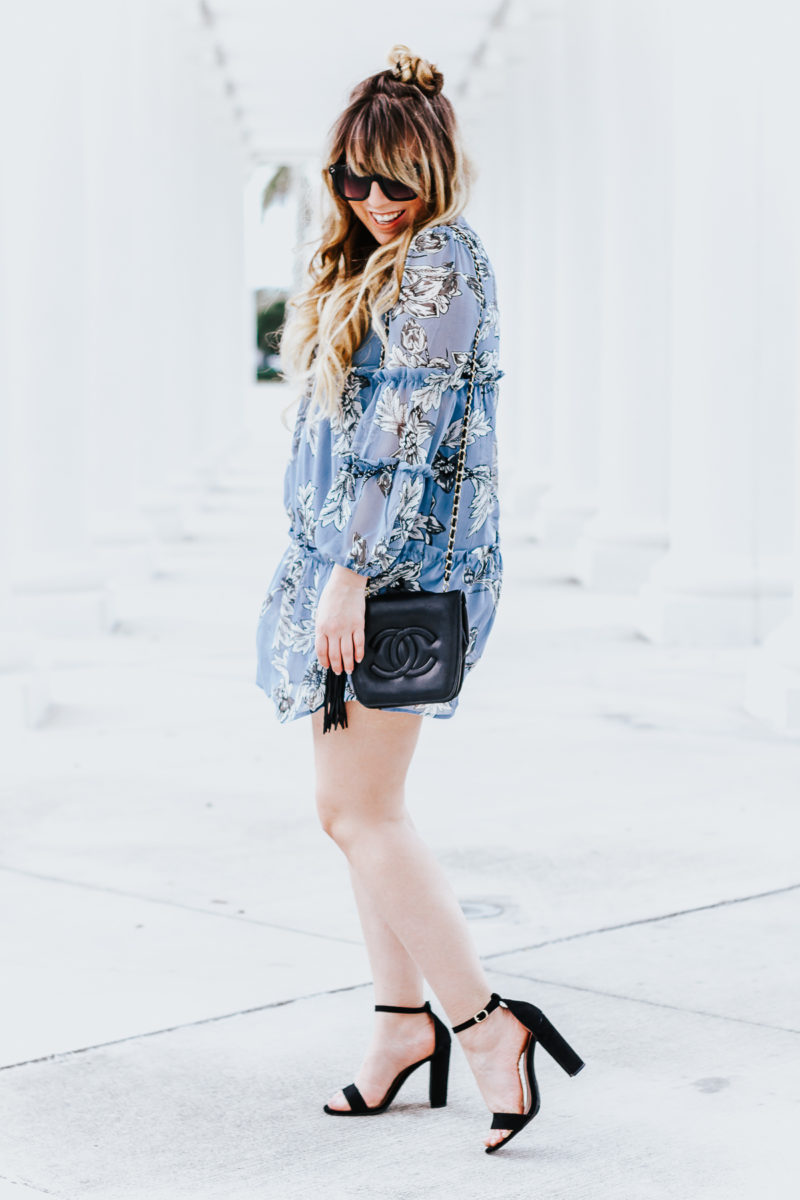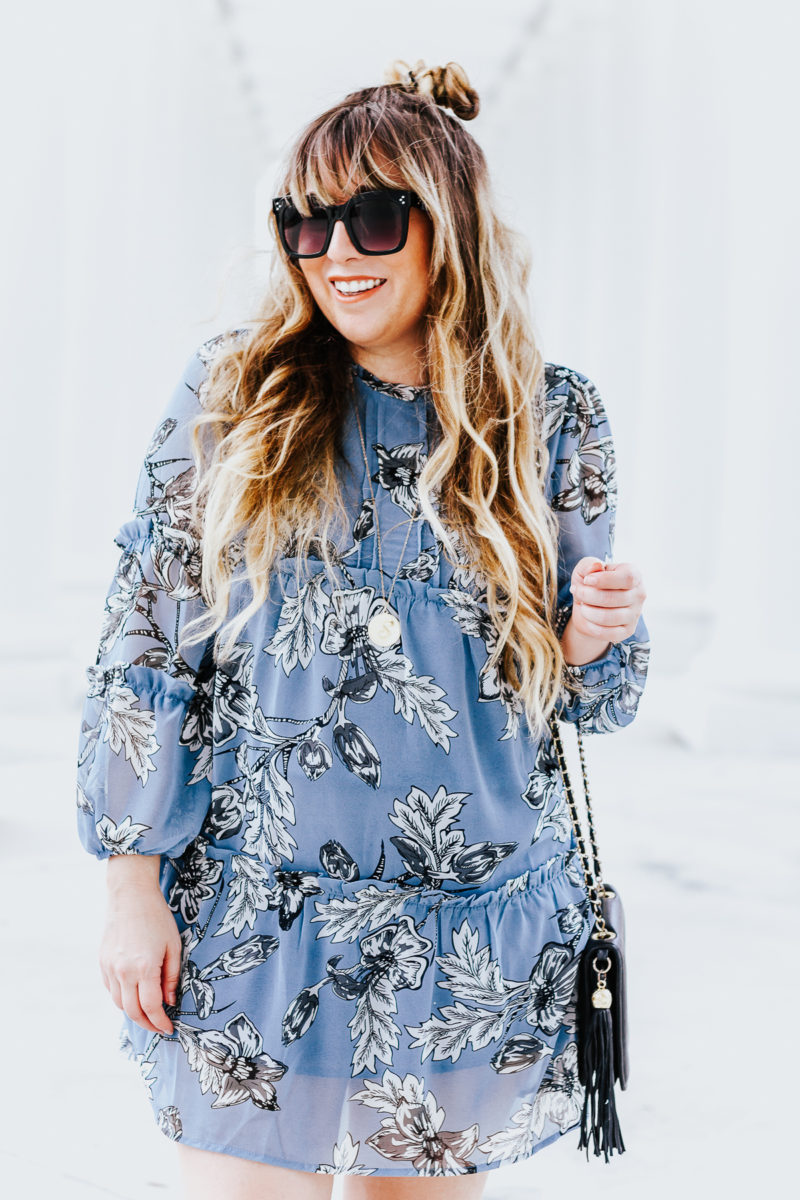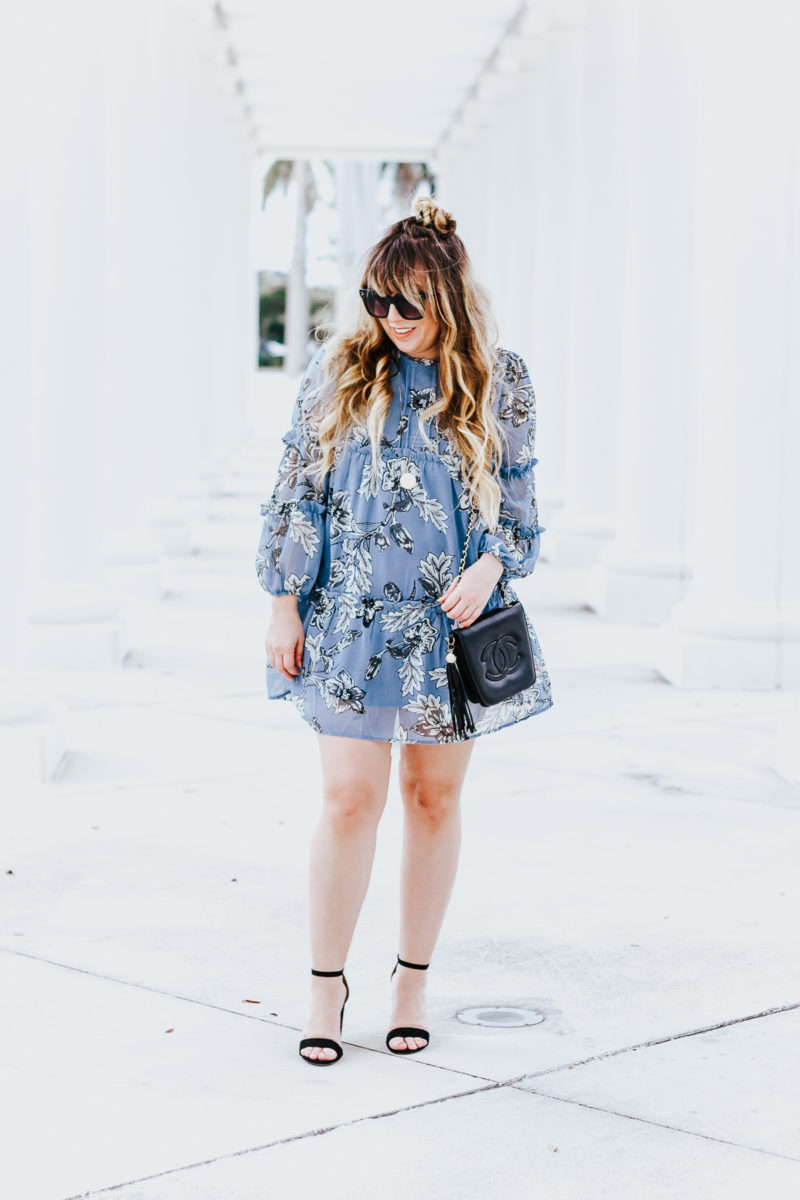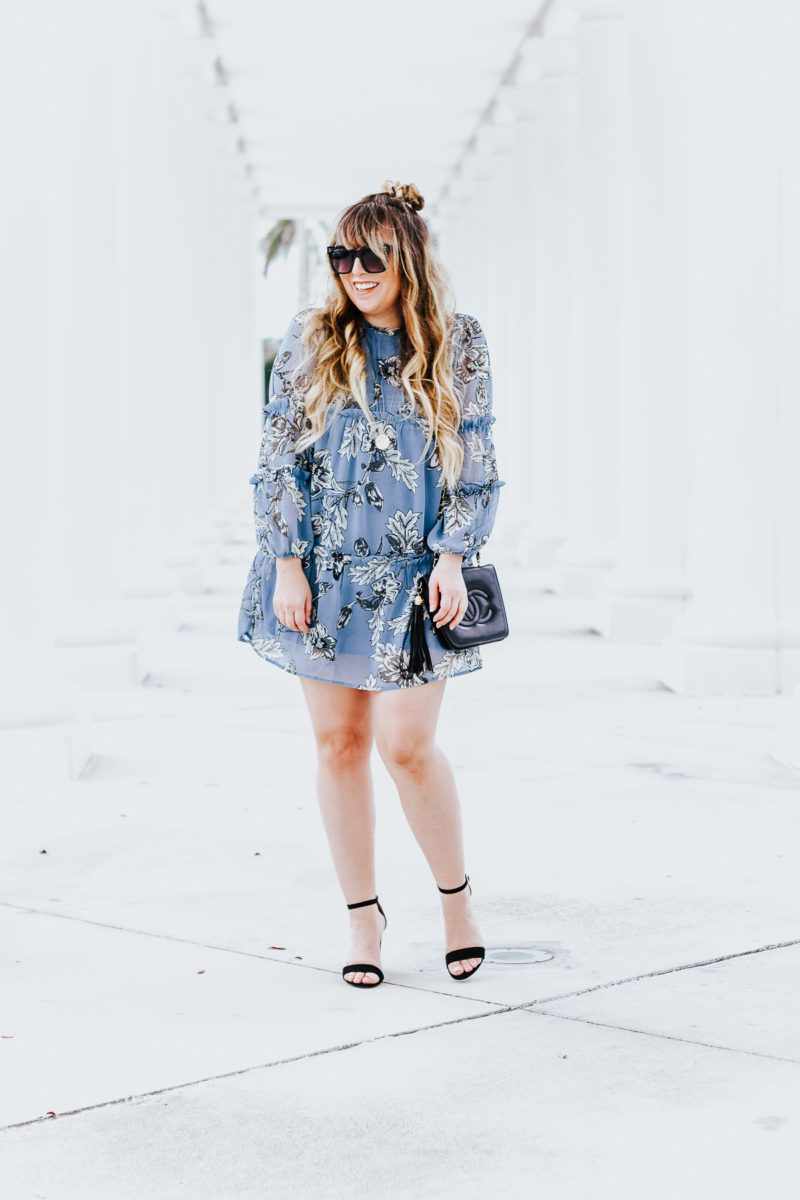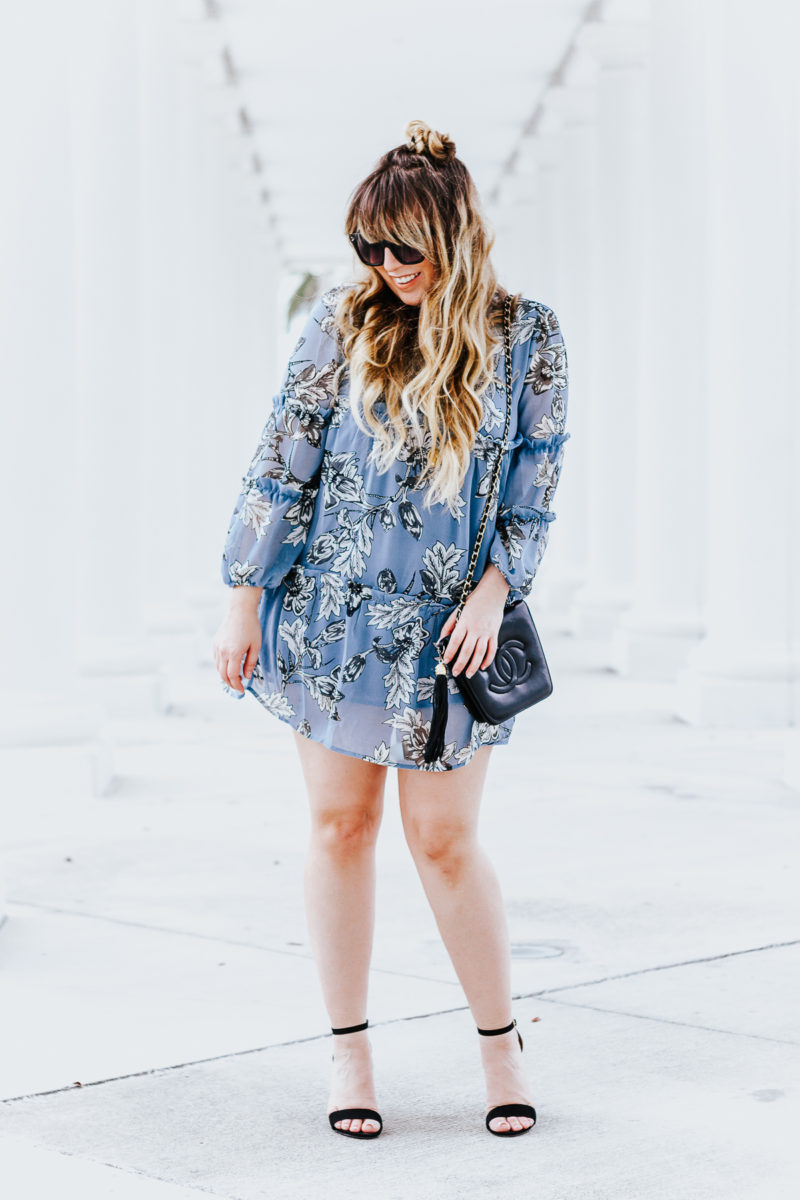 Thanks so much for reading! I hope you have a great weekend!
xo Steph