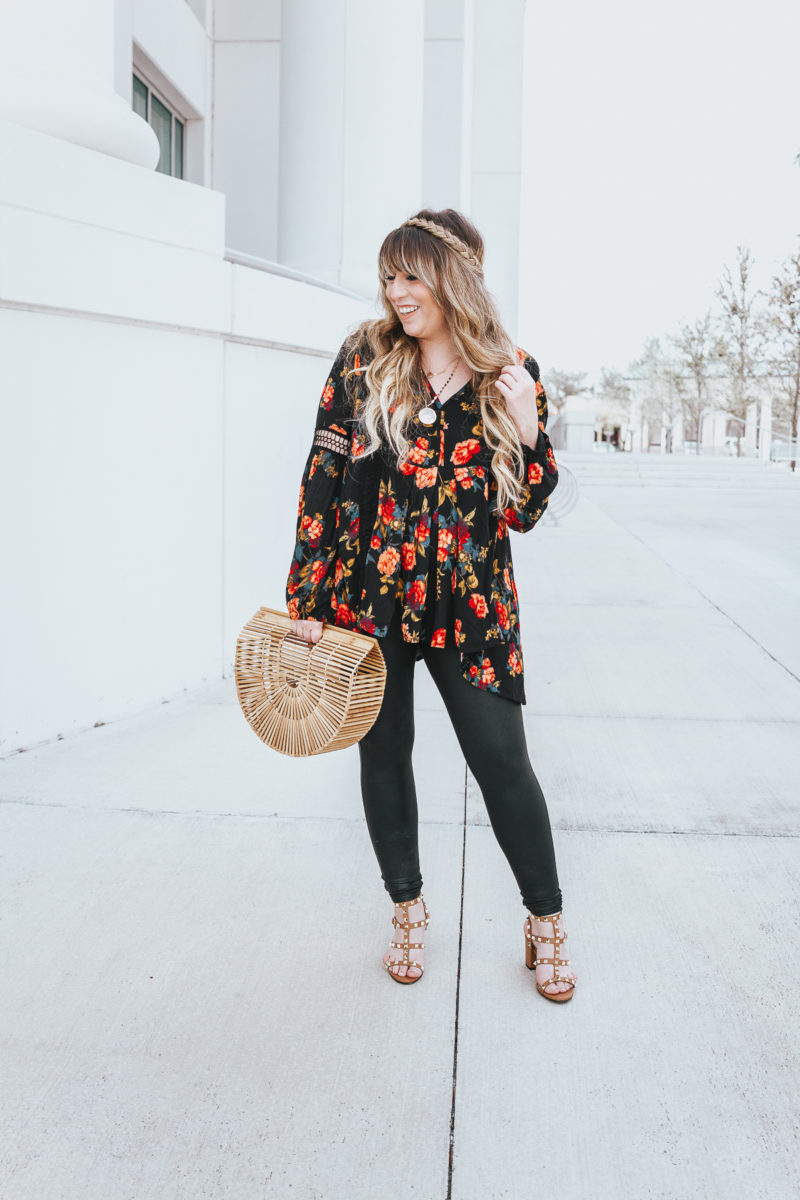 Hey babes! Hope you're having a great Monday so far! I had a super busy weekend, working on some shoots on Saturday with Nina and then Savannah's bridal shower yesterday! Her bachelorette party is this weekend in Savannah, GA and then I'm staying a few days extra with my little sis. In the meantime, I'm trying to get a bunch of work done and tackle my Monday to-do list that is basically 1,000 miles long!
I posted this outfit on Instagram last week and loved it so much, I decided to share it on the blog too. I was feeling the boho vibes and paired this flowy, floral tunic with my favorite leather leggings for an easy spring outfit idea.
These are the best leather leggings. They are truly fantastic, everyone raves about them and for good reason. They're faux leather SPANX, so you feel super skinny and the fit is uber flattering. They're $98, but worth the money, that's for sure. You'll wear them all the time and they go with everything.  I think I'm going to do a post soon on how to style leather leggings, what do you think? Let me know if you'd be interested in that!
I got this necklace last week and am so excited to wear it! It's only $16.99 and it makes layering necklaces easy… since it's already done for you!
Whenever I wear this braided headband, I get SO many compliments! People are usually shocked that it's a headband, because it matches my hair perfectly. I can't recommend Just Braydz enough. I have 2 headbands and my sisters all have a couple as well. The colors are hand dyed and they look like real hair. (BTW, this is not sponsored! I love the headbands that much!)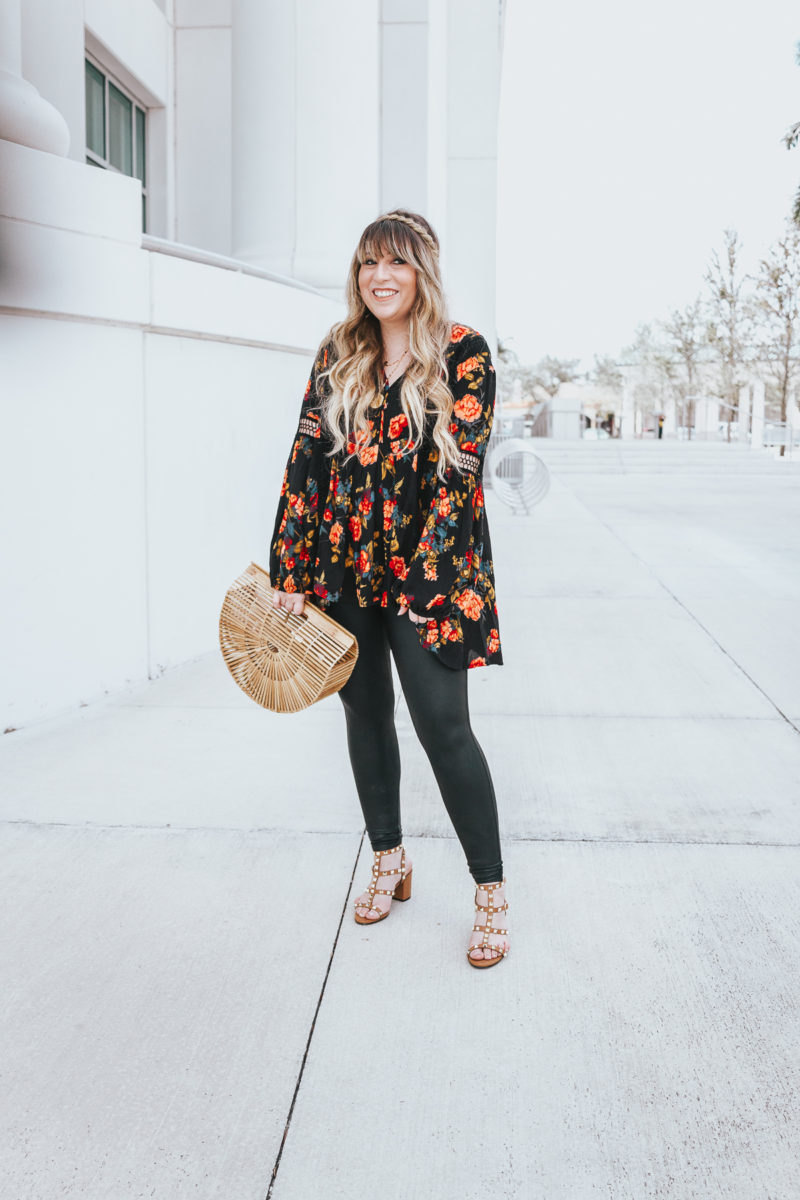 Outfit Details