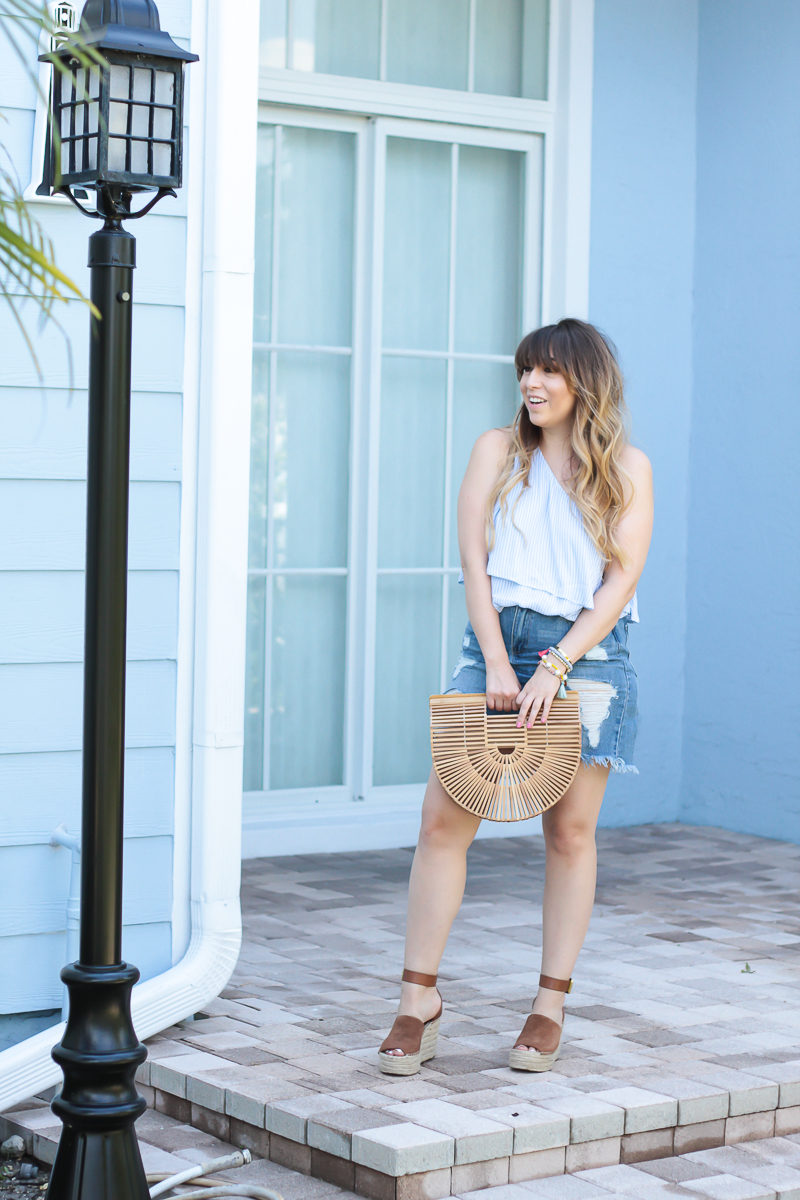 Guys, this blue stripe top is the SOFTEST TOP EVER! It's a really soft, washed cotton. It's SO comfy and you know that right now I am majorly crushing on blue and white stripes, so obviously when I tried this top on, I knew I needed to have it! This one shoulder top has such a pretty drape and is super flattering. It will look super cute paired with denim cutoffs or white skinnies all summer long.
I am just all about a pretty spring top right now!! There are just so many great ones out there on the market… one shoulder, off the shoulder, stripe, floral, lace, ruffled… I am in heaven! Just in case you missed it, I updated my Shop tab in the menu bar to highlight some of my favorite spring finds. I rounded up the best spring tops under $100, the best spring dresses under $200, and my favorite under $100 finds! (You know I like to keep it affordable!) If you have any suggestions of shop categories you'd like to see, let me know… I'll totally put something together and include. In the meantime, here are 25 faves, make sure you head to the shop tab for more!
25 Great Spring Tops Under $100

Check out my outfit below: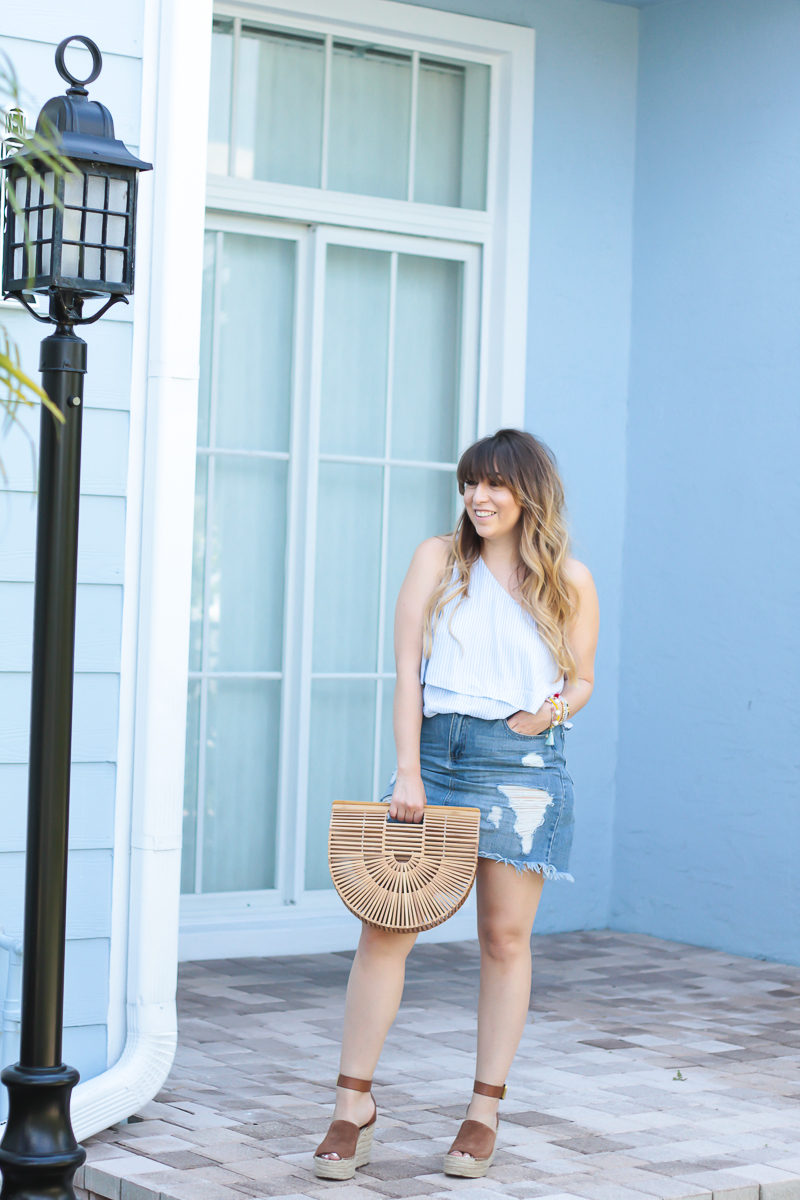 Outfit Details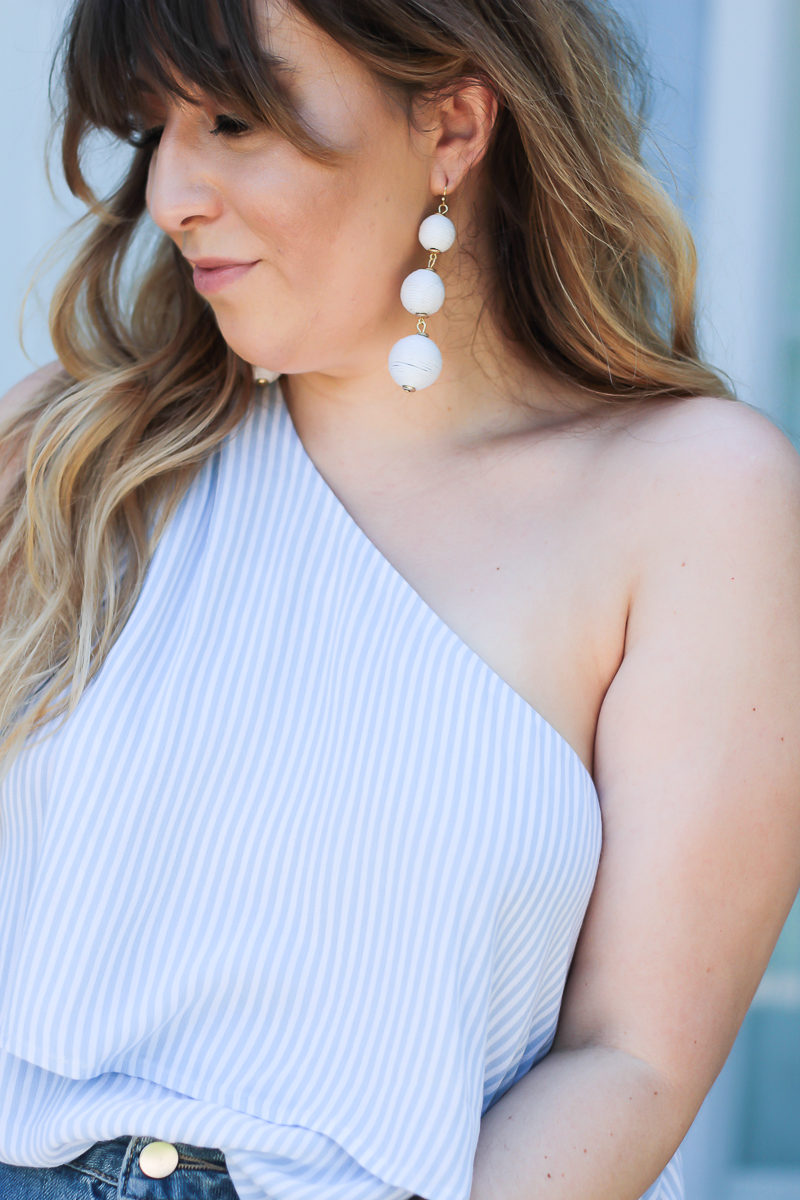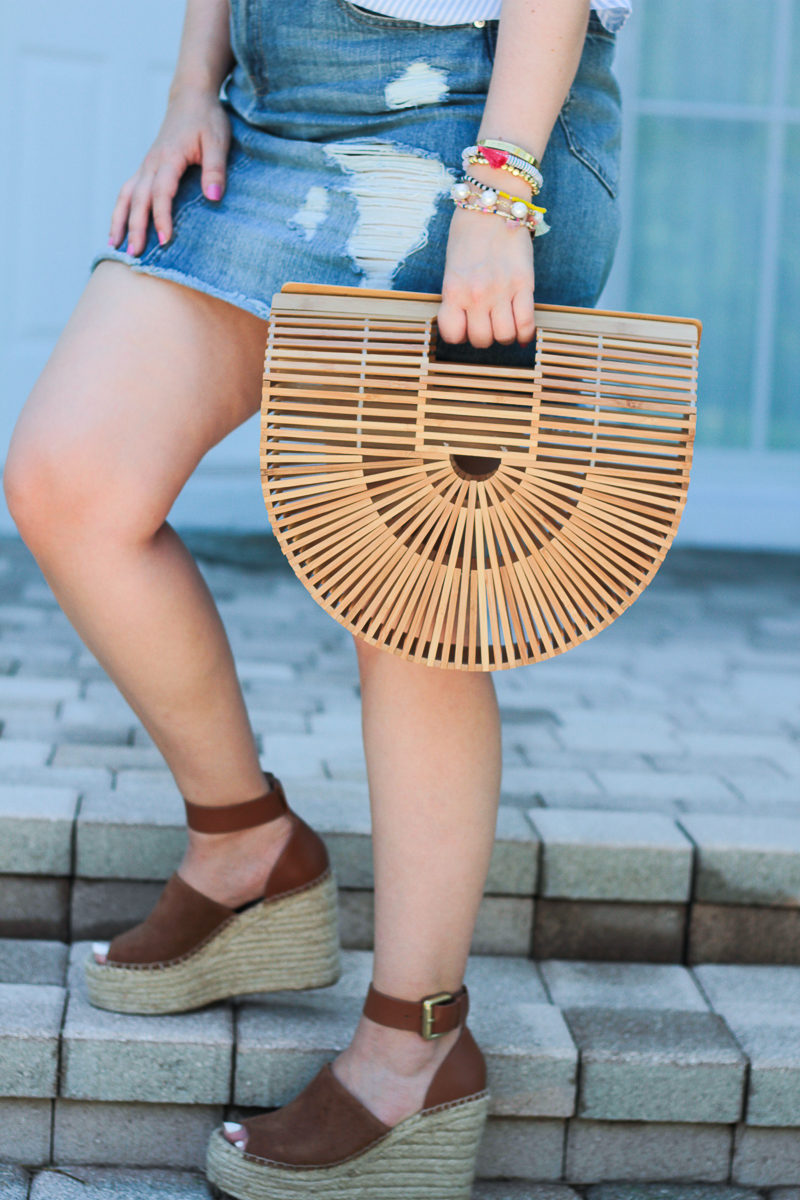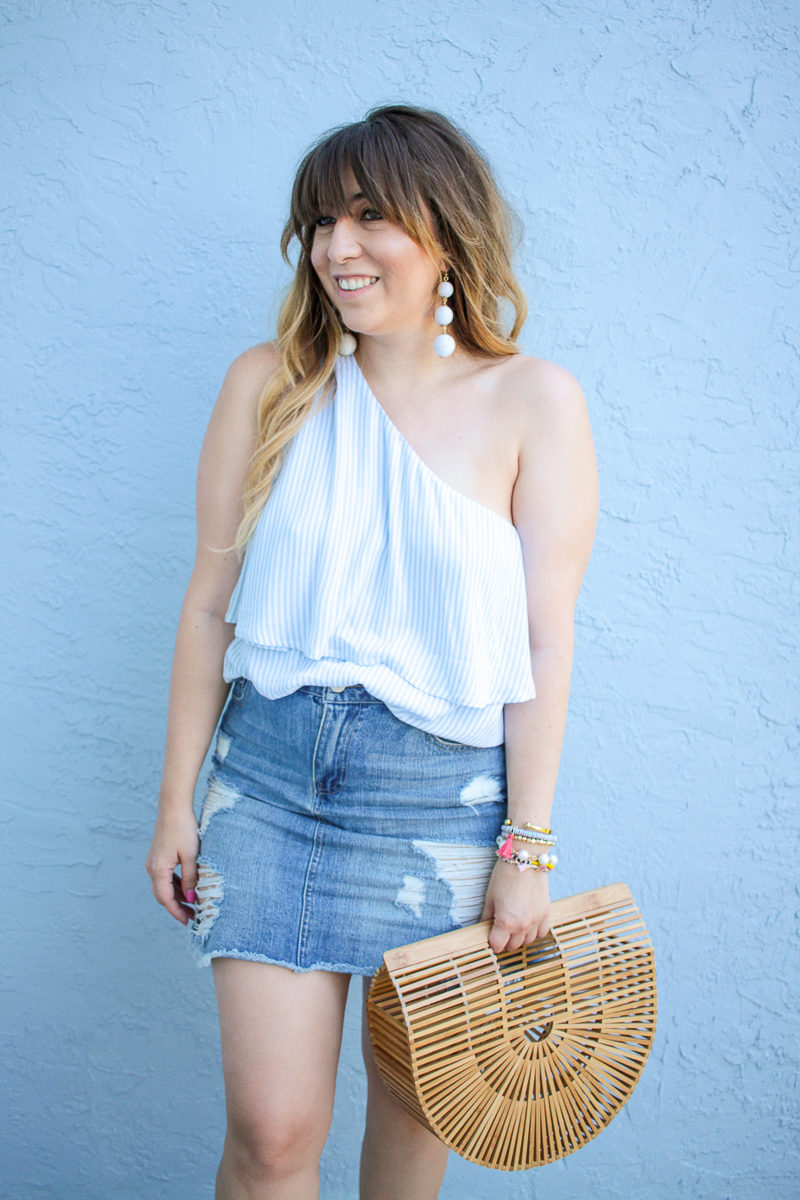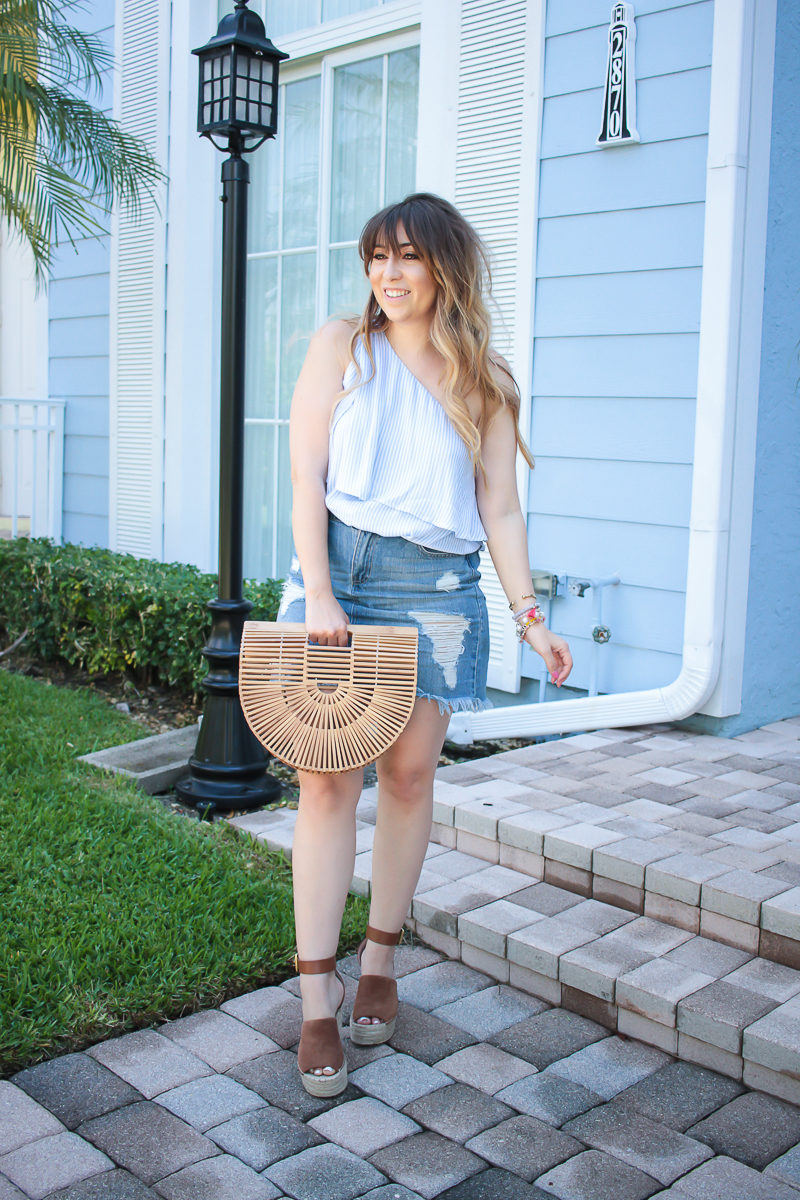 Thanks so much for reading! It's almost the weekend… are you psyched?! I love Thursdays… because it's all about TGIT and tonight is the season finale of Grey's! Yay!