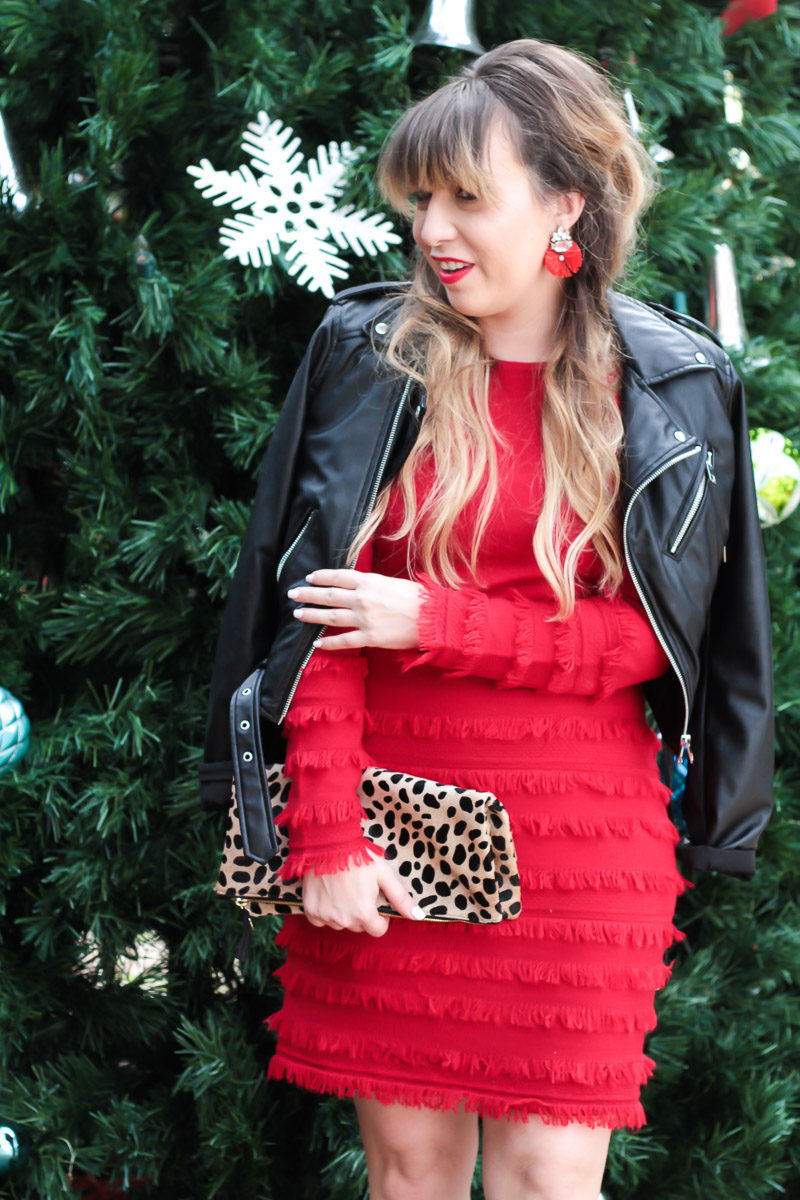 Christmas week is here! I hope you loves had a great weekend and that you're at least MOSTLY done with your holiday shopping! I, on the other hand, am not. Can you believe it?? I know, I know, I've been telling you for weeks what the best holiday gifts out there are! And my problem hasn't been NOT finding great gifts. I've just been so busy and frazzled this season, I haven't gotten around to it! (Worst blogger ever? I think so.)
In any case, I've barely given any thought to WHAT I'll be wearing this year! Christmas day is easy, that will obviously be CHRISTMAS PAJAMAS, ALL DAY. (Which, btw, if you haven't already snagged your own pair, check out this post or this post for some ideas!)
Christmas Eve is a different story. Usually, we go to church and then head to my grandfather's house. Growing up, my grandfather's house was THE place to go on "Noche Buena". If you're not familiar with Noche Buena, it's Cuban Christmas Eve and it's CRAY. There's a full-on pig roast, delicious food, family, music, the works. My grandparents had huge ragers. (Not kidding.) I'll never forget the year my grandfather got me to believe that his favorite part of the pig was the eyeball, and that he loved to eat the eyeball. I have never been so grossed out in my entire life. (I don't know why this is something that has stuck with me all these years, but it has lol.)
I always love getting dressed up on Christmas Eve. I love finding the perfect, festive holiday dress. I guess growing up, before the adult holiday parties and festivities that come with the season, that was one of the few days of the year that you could really just go all out and dress to the nines.
This year will be the first Christmas without my grandfather. Christmas was his absolute favorite holiday. (Do you remember the story of the sewing machine?) Because of that, Christmas Eve this year is going to be a little different. This year will be more low key. We'll definitely still go to church… and other than that, I guess we'll just start some new traditions. Maybe we'll make Christmas cookies and watch a holiday movie. Maybe we'll start PJ time early! I know that it'll be a sort of bittersweet time for us. Without my grandpa and my dad… it won't be the same, that's for sure. In any case, we're looking for some new traditions! I'd love to know what yours are! (We need some inspo!) Hit the comments and let me know.
In the meantime… let's talk about this Trina Turk sweater dress! I love the fringe! It's so festive, right?? When I spotted it at the new Trina Turk boutique in the Midtown Miami, I knew it was perfect for the holiday season! The knit is lightweight, so it's totally doable in this Miami "winter". (It's 80 degrees today. I can't.) It has a slip underneath, which is actually really great. It keeps the line smooth and makes the sweater dress even more comfortable. I decided to pair it with my Baublebar Flamenco Drops (because #moreismore) and a pair of red bow pumps! BTW, if you decide to buy this dress for the holidays, it comes with free 2nd day shipping, so you'll definitely be able to get it in time! I'm wearing a size SMALL.
Remember this bag from my holiday wishlist? Well, I couldn't wait for Santa, so I bought it for myself 😉 LOL! I highly recommend it! It's the perfect neutral bag and it goes with absolutely everything!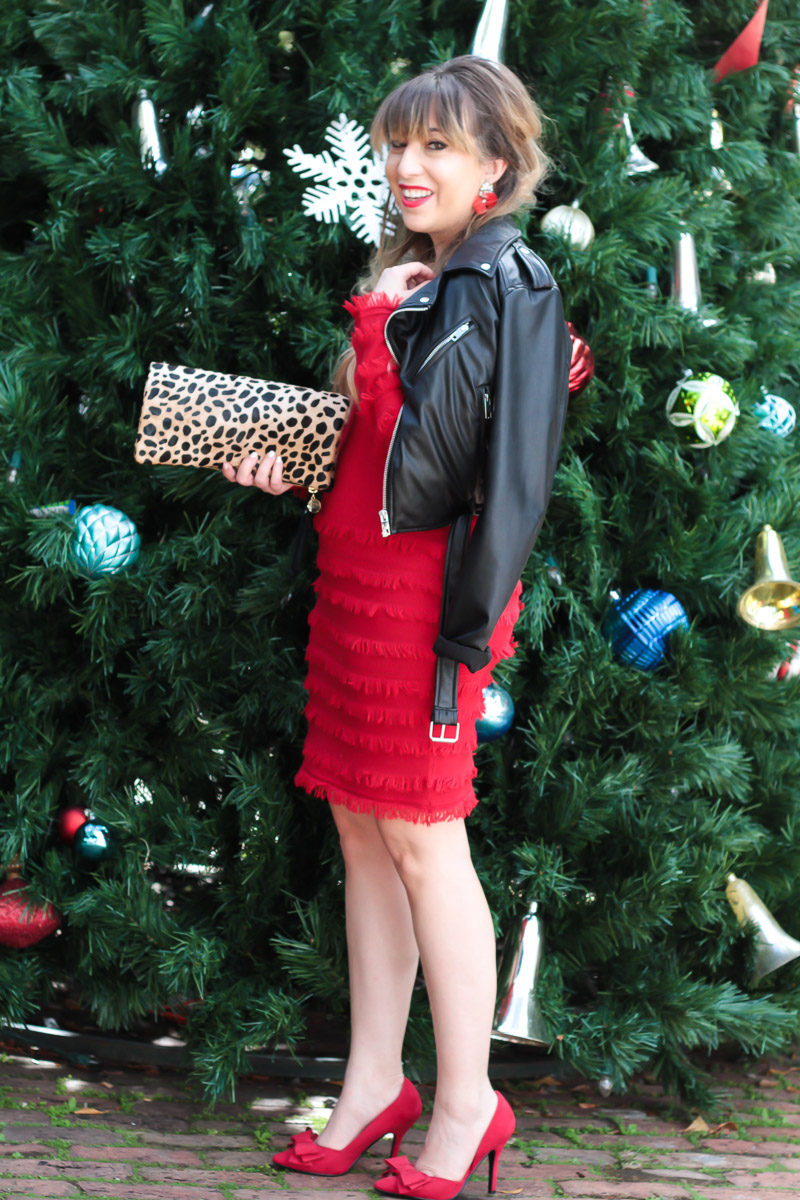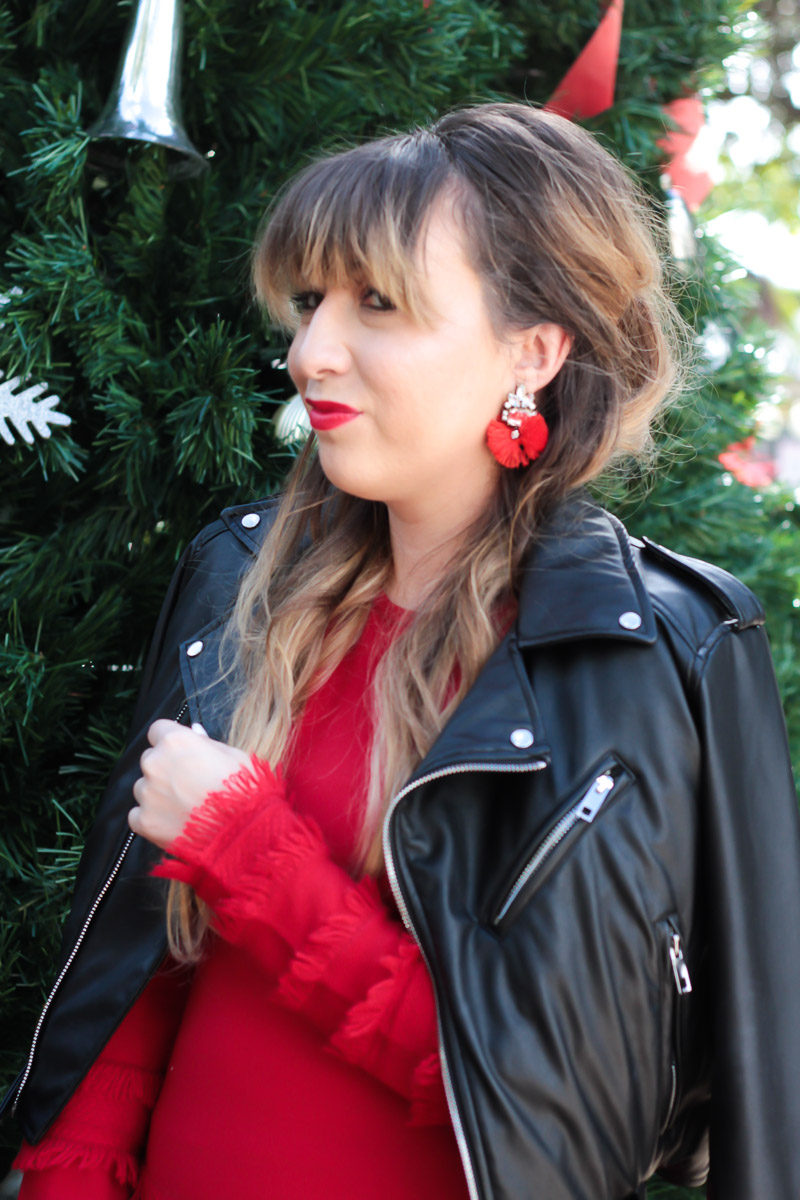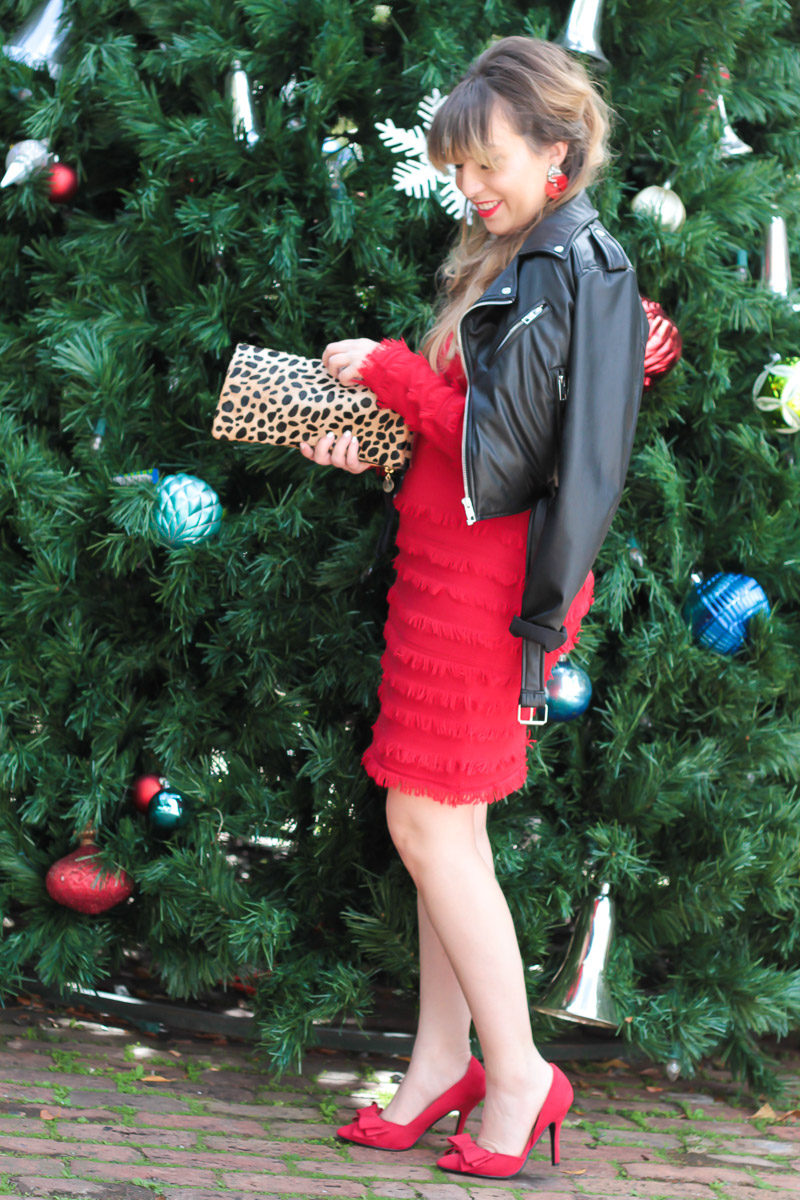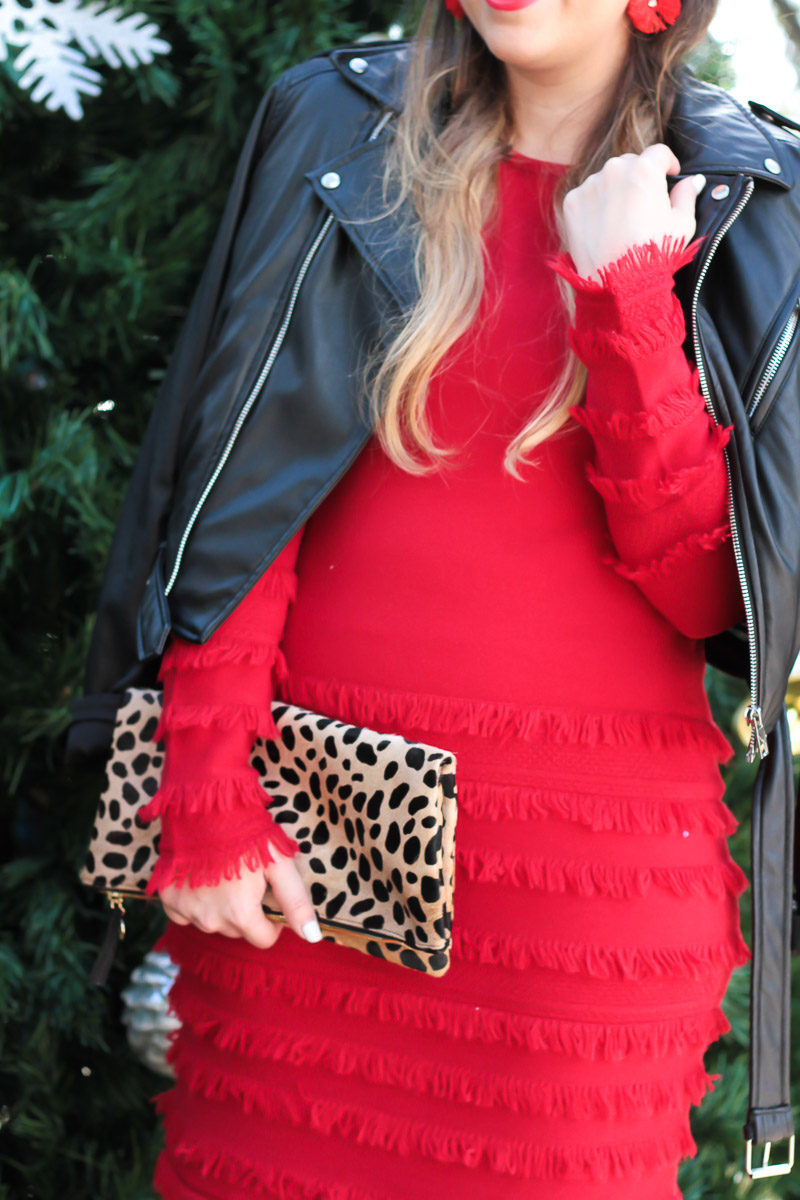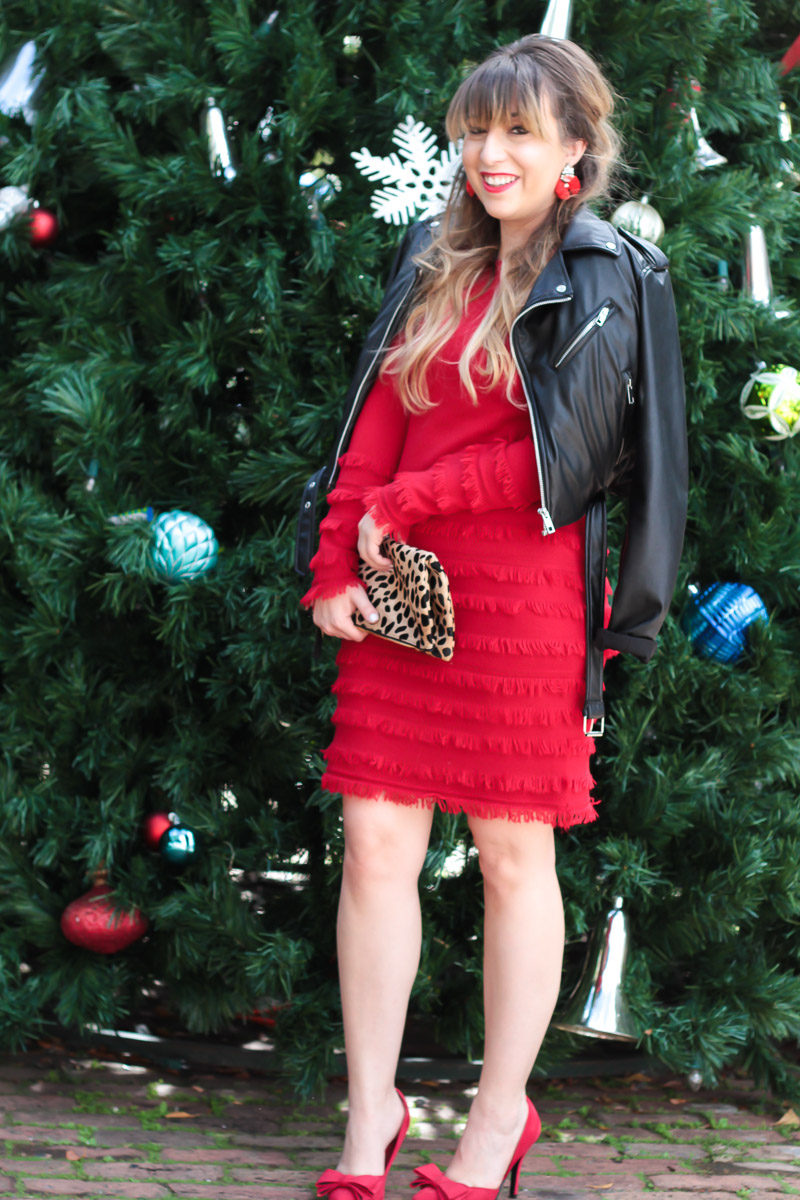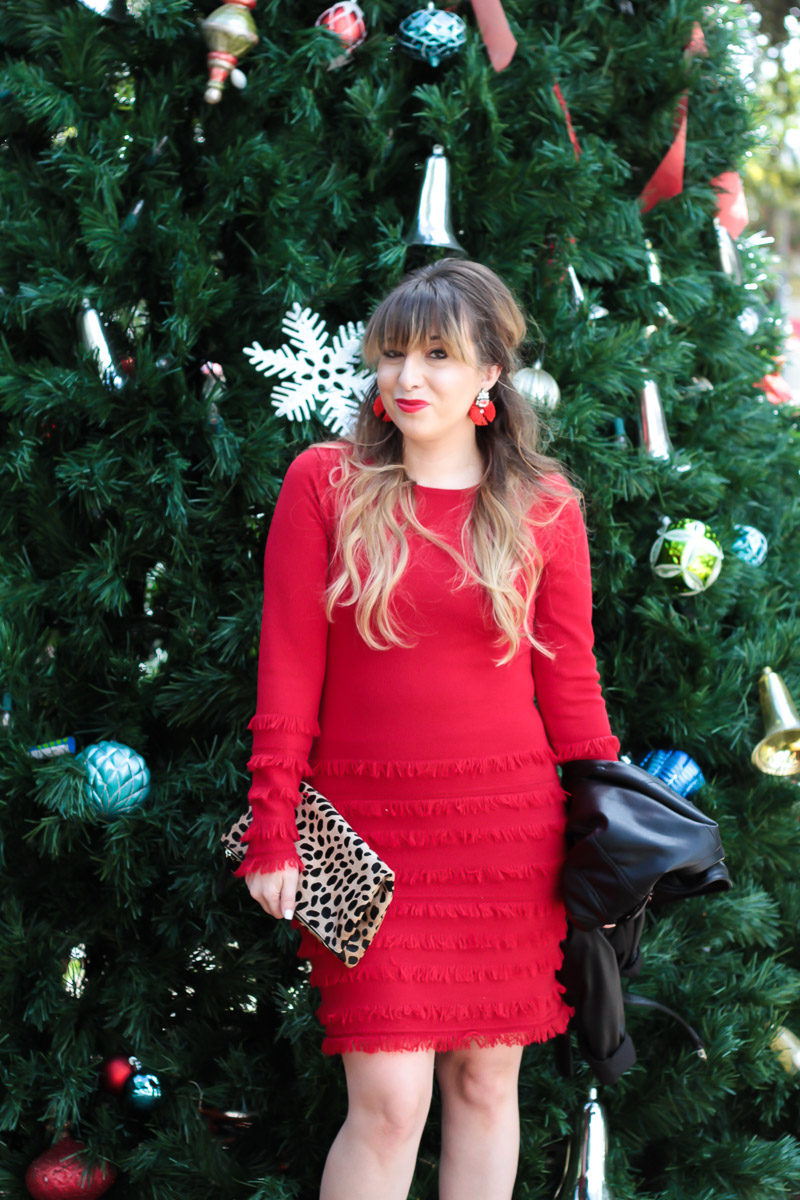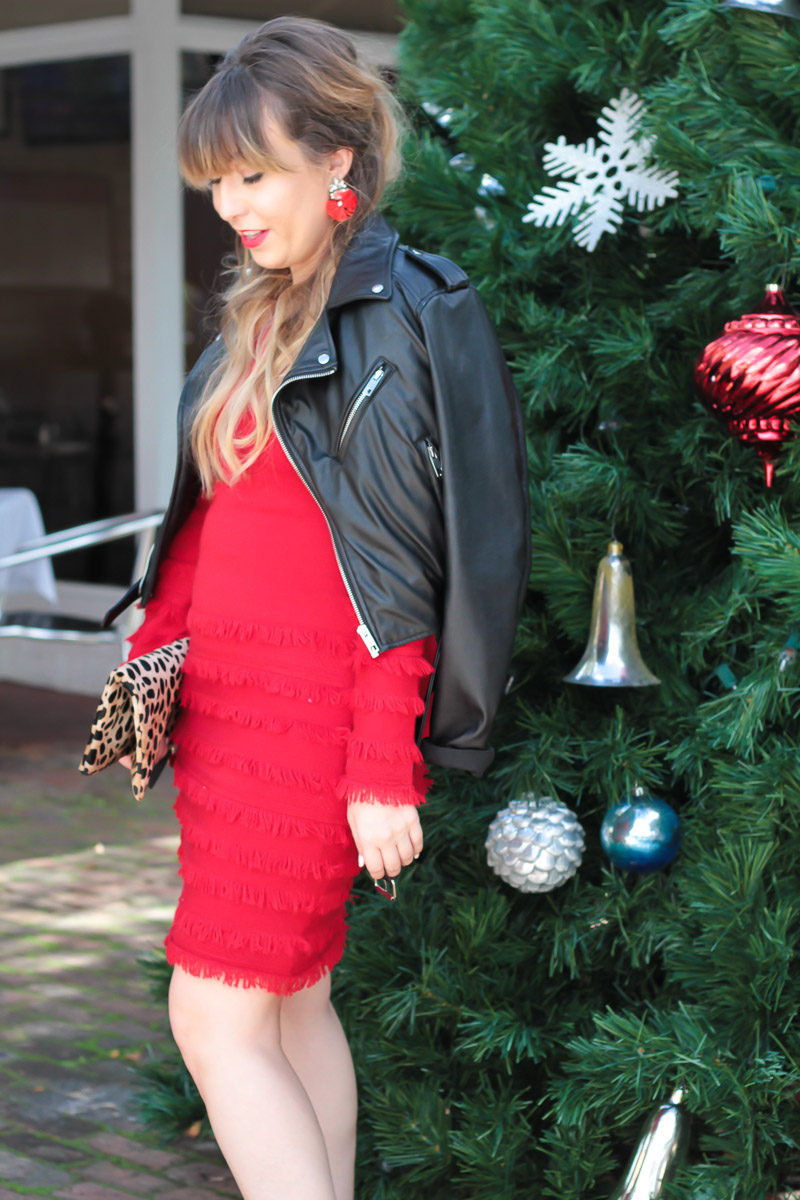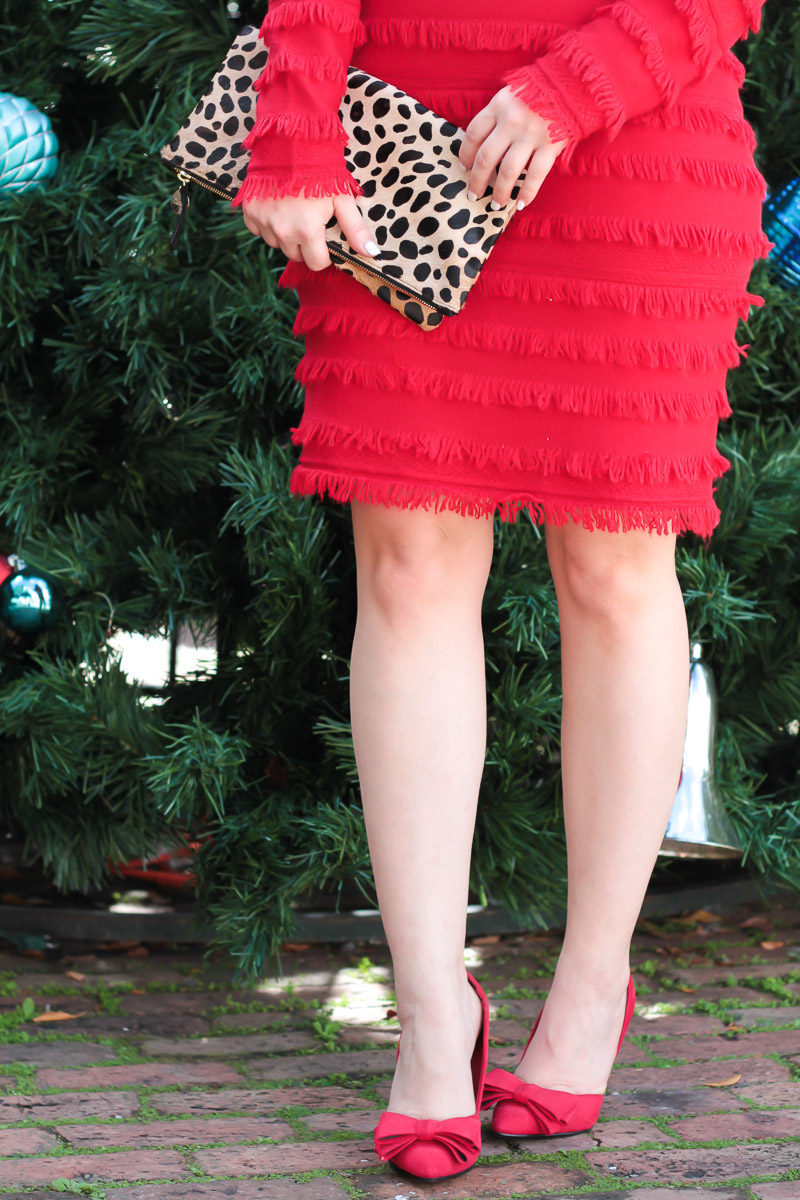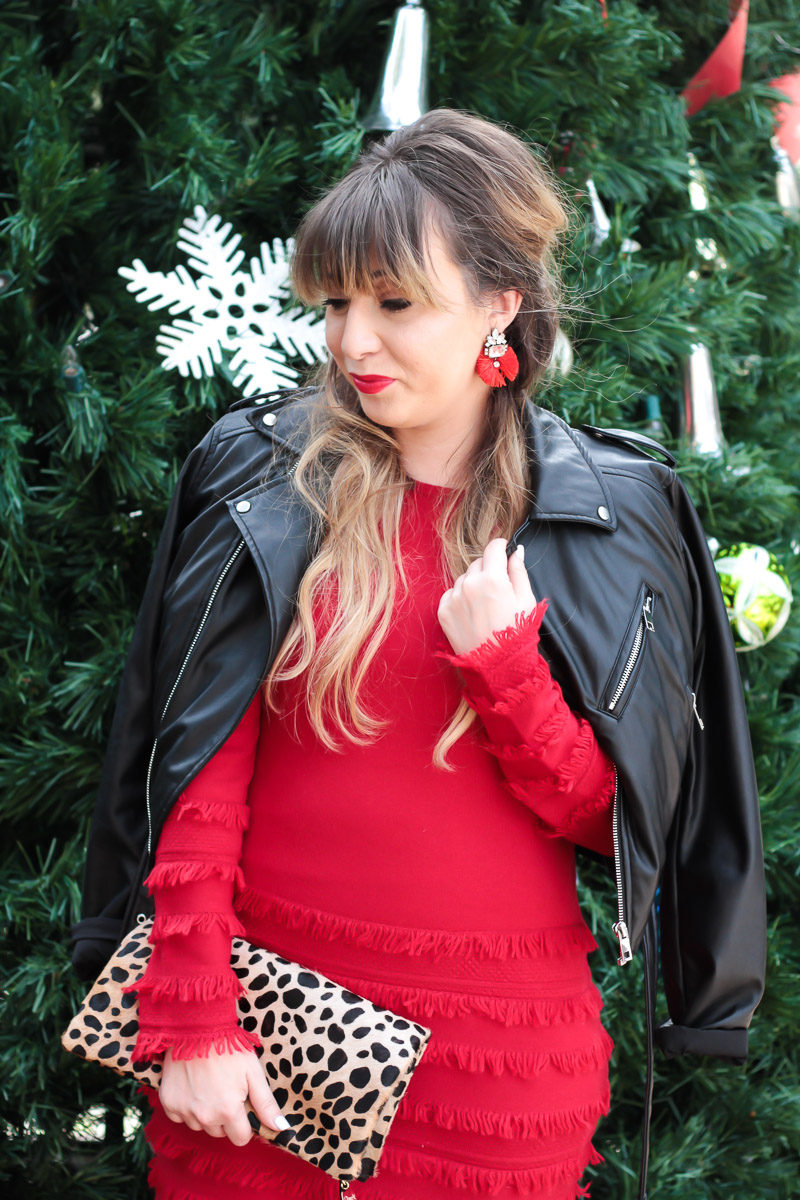 Thanks so much for reading! Don't forget to hit the comments and tell me about your holiday traditions!