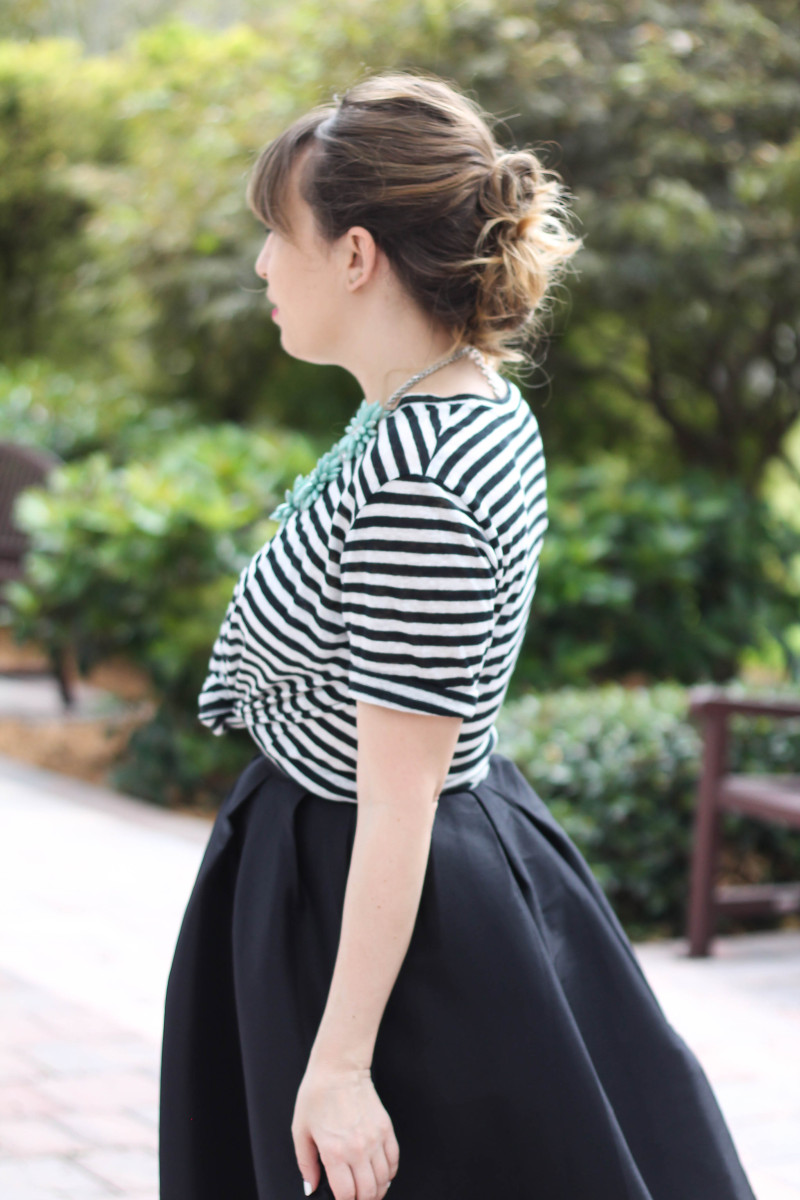 This week has been kind of crazy, what with shooting for the blog and working on different projects. I've also had some personal stuff going on– my grandfather has been suffering with Lewy Body Dementia for the past few years and has deteriorated significantly the past few days. It's sort of a waiting game for us, which is never easy. Seeing someone you love in pain is excruciating. Fridays, I typically share a Friday Favorites, and while this post is, in a way, regarding a favorite, (favorite person) with the personal issues going on in my life right now, I kind of just wanted to process some of what is going on and the only thing I REALLY wanted to write about… was my grandfather. So I hope you'll bear with me today. I strive to make this space real and genuine and personal… and while I love to shop, I sort of wanted to think about something else today. Ultimately, I want to share my heart.
Last night, we got the call that it was "time" and we went over there to say our goodbyes and be with him. We stayed until 2am, but ultimately, he decided he wasn't quite ready to leave yet, so we went home to get some rest.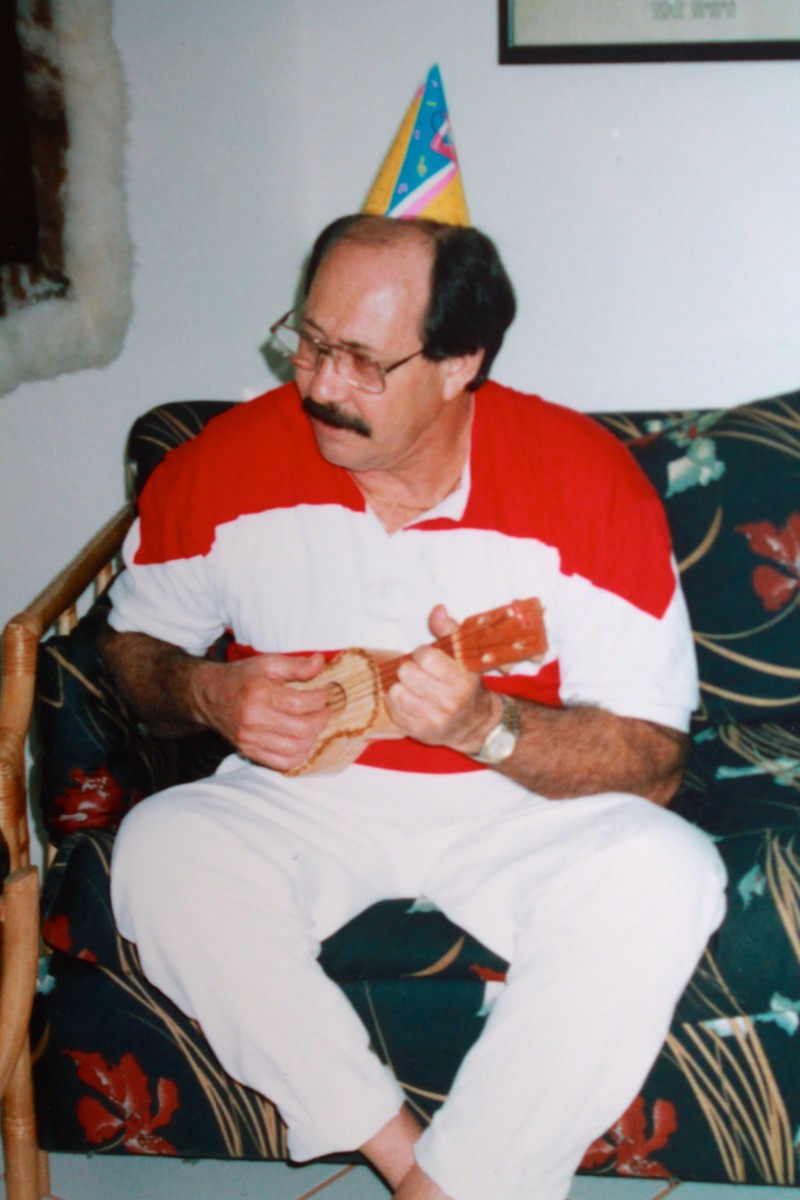 My grandfather was hilarious; the funniest man in any room. Always kind and generous, loving, patient, fun, creating adventures for us. EVERYTHING was an adventure.
He took us horseback riding in the Dominican Republic, swimming in the 'Fountain of Youth', exploring in the Mexican ruins, on millions of rides at Disney World. He would invent games and pull my little sisters around the neighborhood in a rolling cooler. He dressed up in my mom's high school cheerleading uniform for Halloween when I was 4.
He grew cherry tomatoes on a vine in the backyard. He and I would go out when it was dark, with a flashlight, and look for ripe ones. We called them "clues" and we would go looking for "clues", like detectives. The fact that we did it at night with a flashlight, just made it more fun and exciting. He was always making games for us. He was always encouraging our imaginations and creativity, encouraging us to play and explore.
And told stories. He would always tell me Aesop's fable of the lion and the mouse. (If you you've never heard it, it's a lesson about mercy. A lion spares a mouse's life and then the mouse in return helps save the lion's life when he's caught by hunters.) I feel like that story so clearly speaks to who he is and was a person. He was a good man. A loving man. Thoughtful, slow to anger.
When I was little, he built me the most beautiful playhouse for the backyard. He painstakingly built it, from scratch, out of wood. Playhouses on the market now don't even hold a candle to the beautiful house he built. It was pink and purple, and it was gorgeous. I loved that playhouse more than anything.
One of my favorite stories about my grandfather is one that my mom tells often, about a Christmas when she was a little girl. They still lived in Cuba and my mom desperately wanted a little sewing machine. My grandfather stood in line all night outside of the store to buy her the sewing machine. There was only one little sewing machine in the store. (Because, #communism.) At some point in the night, he started talking to the man in front of him, who mentioned that he was in line for the sewing machine. My grandfather said nothing and spent the whole night casually convincing the man that the sewing machine was a bad idea. Here's a picture of my mom that Christmas morning. You can see the sewing machine right next to her.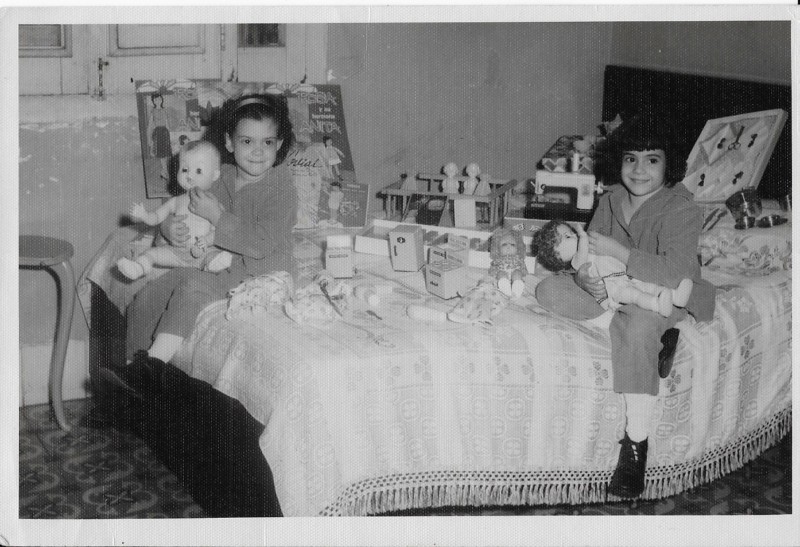 There were millions of things he did, big and small, that showed us how much he loved us. So many stories, so many adventures, so many ways he encouraged us to dream and imagine. As a creative, I can't even begin to express how grateful I am to have grown up that way, what it has done for me. I am so saddened to lose him. Saddened most of all that the last few years, he hasn't been able to be that man anymore. Disease robbed him of all of those things, and left him as a shell of that person, a shell of the man who loved to invent and imagine. It's comforting to know that he'll be free and be able to be that man again. And that he'll see my dad!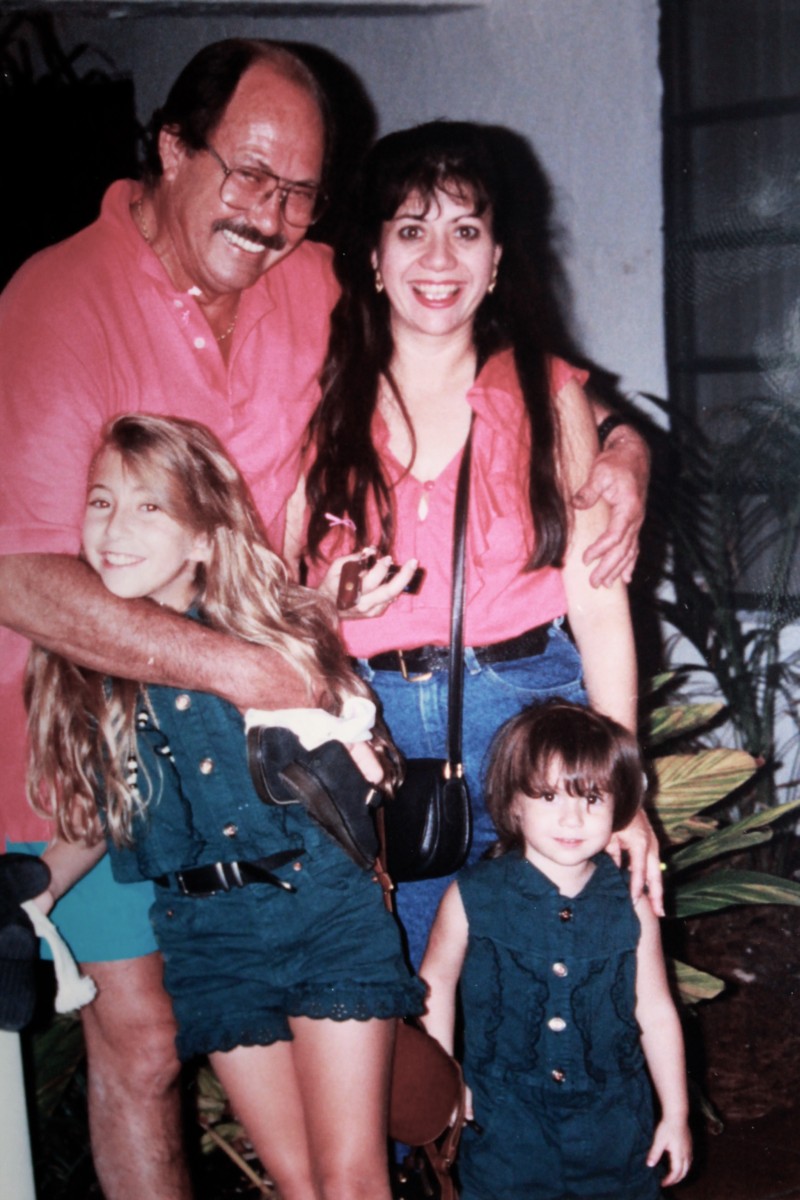 Losing someone is hard. Losing my dad was devastating, losing my grandfather is devastating. Thankfully, we have the peace of knowing that both my dad and my grandfather were both Christians and that we will see them again one day. They will be whole again and happy and this goodbye is just temporary. Until that day when we meet again, they would want us to live our lives to the full, irrespective of what we did to achieve this goal. Personally, I think I found this when it came to planning for their funeral. Strange, I know, but it's true. I was worried initially because funerals can be expensive, but luckily, my grandfather avoided the same mistake my dad made and had decided to buy life insurance for seniors that meant that most of his expenses would be taken care of after his passing, like his funeral. It really helped us to plan a memorable send-off for him, and I felt that this was the start of making the most of every minute of every day.
It helps to believe that you will cross paths again one day. It may be a long time until you do so, but it will happen. I hold onto this. If you don't have that peace and that knowledge, please know that you can. Know that this isn't all there is, there's way more ahead, a future without pain and sorrow, where we will be whole and happy. That future is possible and Jesus wants it for you.
[pullquote width="300″ float="left"]'He will wipe every tear from their eyes. There will be no more death' or mourning or crying or pain, for the old order of things has passed away." – Revelations 21:4[/pullquote]
The next few days will no doubt be difficult. Even though I have a great amount of peace about my grandfather moving on, it's still sad. I mourn more for losing what he was, than what he is. Please keep me and my family in your prayers this weekend. I hope you have a lovely weekend, and… call your grandparents.
Thanks for reading. And for all of your support, always.