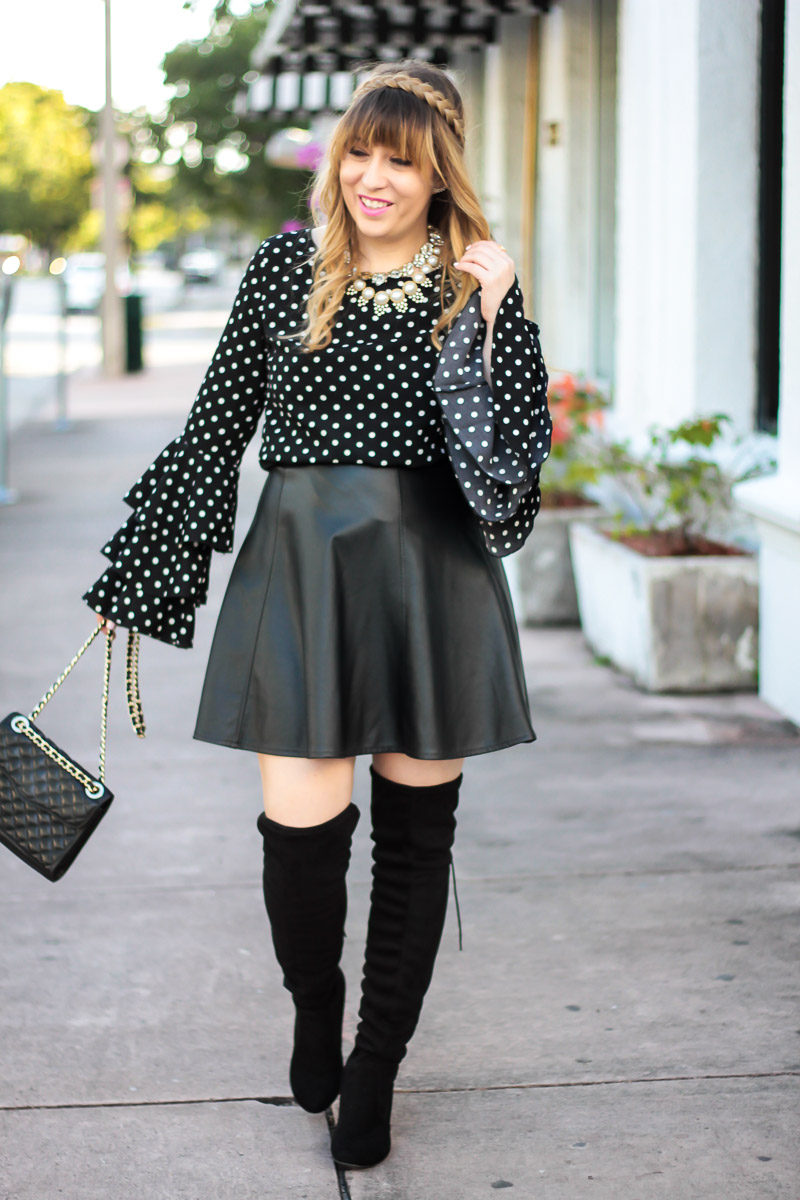 A fun, flirty, ruffle sleeve top is just what this Wednesday needs, am I right? Yesterday I shared a bit about my current fave trend, the statement sleeve, and today I'm back at it with another ruffle sleeve top. I know, I know. I'm so predictable! What can I say, when I love something, I go for it.
Can I just take a sec to say how much I love dressing up? I get it, jeans are most people's go-to's and we all love them. I'm actually more comfortable in a dress or skirt, truth be told.  I just feel FRUMPY in jeans. I don't know why! I definitely prefer to dress up. I'm someone who is ALWAYS excited for the opportunity to dress up! When Downtown Abbey was on, I was always fascinated by the idea that they got crazy dressed up for dinner every single night. Not gonna lie, part of me was very jealous lol. I think that the art of dressing up and making an effort has really been lost with the times. Blame it on technology, I don't know. People have gotten lazy. Texting, microwaves, same-day shipping. I know it seems weird, but if you think about it… that laziness has extended to dressing as well and making an effort. I'd actually love to know how you feel about it… are you a jeans gal or do you prefer to dress up on the reg? (Hit the comments and let me know)
Anyway. This top. I love the sleeves, they sort of give me flamenco dancer vibes without being TOO over the top. I think this top would be great with jeans as well. It's only $18 which means you basically need it in your life ASAP.