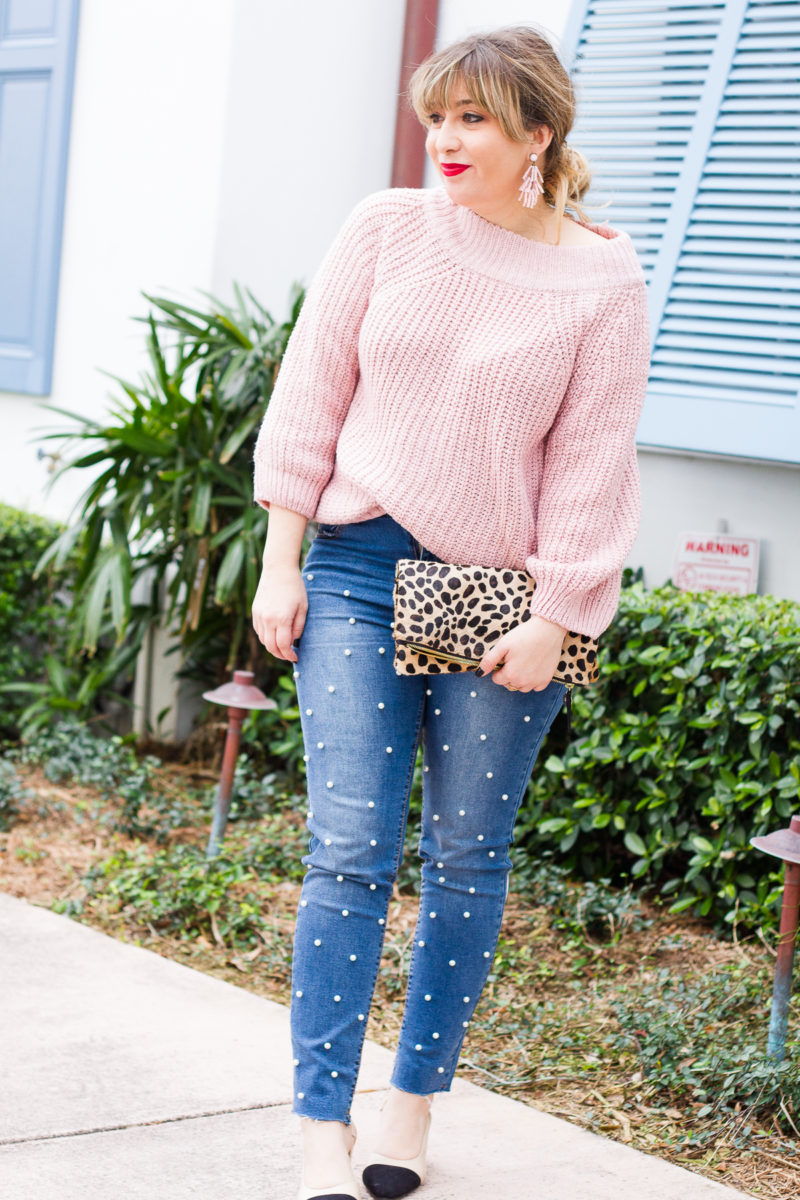 I hope you guys had a great weekend! We had so much fun in Disney World celebrating Megan and Kaitlyn's birthdays! We only spent one day at the parks, visiting Magic Kingdom on Saturday. It was totally packed but we had a great time. It was really awesome to continue the tradition of spending our birthdays at Disney and have fun together. Especially now that my sisters are off at school and we're all in different places… it means so much to be able to have somewhere to meet in the middle. Now it's back to reality and I'm gearing up for Valentine's Day this week.
I'm going to be one sad girl come Thursday, when Valentine's Day is over and I have to stop mixing pinks and reds and store all my heart goodies! I've been so inspired lately to create super cute V-Day looks and decorate with girly Valentine's Day decor. I ordered this cute pink sweater at the beginning of January in anticipation of all the Heart Day festivities. It's great for Miami because it's a lightweight knit and has a 3/4 sleeve length. I loved pairing it with my pearl jeans and these cap toe sling-backs for a ladylike vibe.
I've been threatening for weeks to order these jeans in black lol… and last week I finally pulled the trigger. So, get ready to see them in black now too! (Sorry if you're sick of seeing them, I know that I'm definitely NOT sick of wearing them!) I mean, for $22, how could you pass them up? I've never gotten so many DM's about sizing on an article of clothing. Seems like ya'll love them just as much as I do.
Is there such a thing as wearing something TOO much?? I mean, I personally think it's great if I can get a ton of wear out of something. What's the point in buying something if you don't want to wear it, like, all the time? I think that if we're going to invest our hard-earned money on something, we should love it enough that we want to wear it non-stop. I confess, I am the type of person who falls in love with a piece and wears it to death. Is that you too, or just me lol? I just see tons of potential in pieces and if I can visualize myself wearing something a bunch of different ways, it's worth buying. There's nothing I hate more than a piece that I know I can only wear with, like, one thing. But, I get it, this is a blog about style inspiration, which begs the question… does it bore you guys to see something I love styled over and over or do you like seeing it worn different ways?? I'd love to know! Let me know in the comments.
Check out the look below: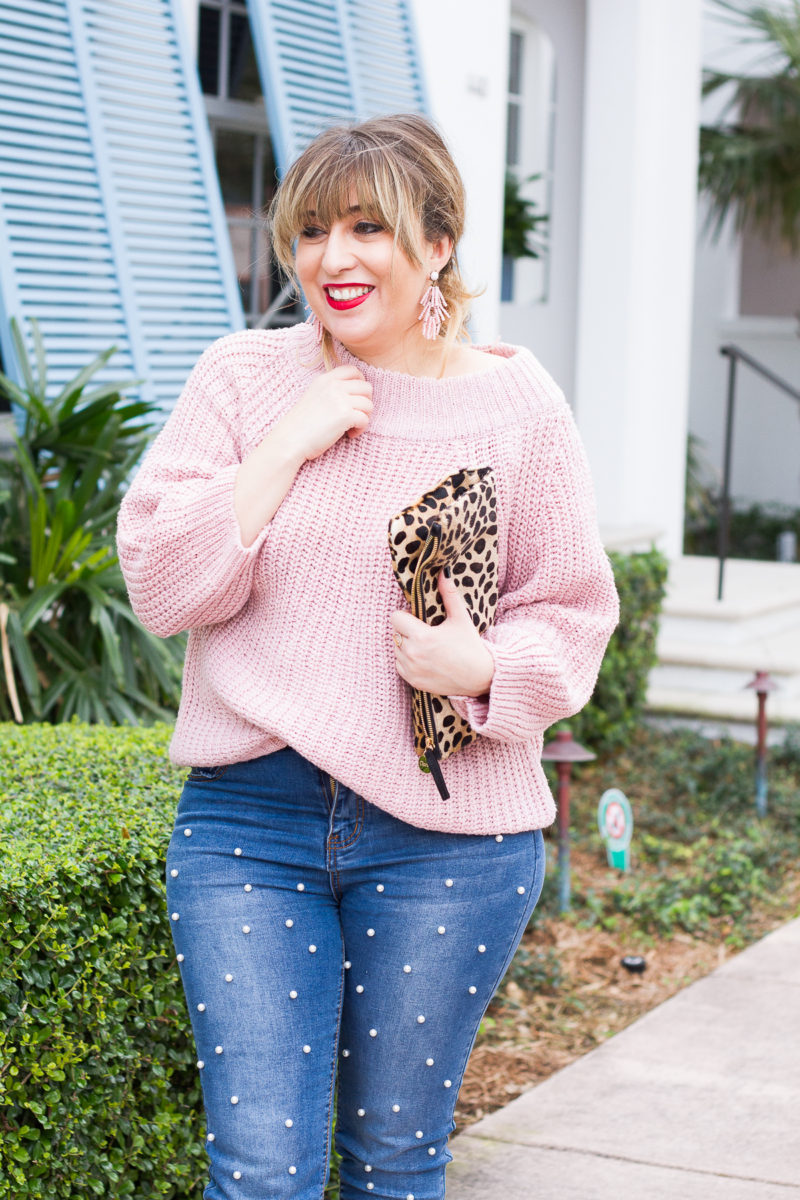 Outfit Details
Thanks so much for reading! I hope that you're having a great Monday!
xo Steph