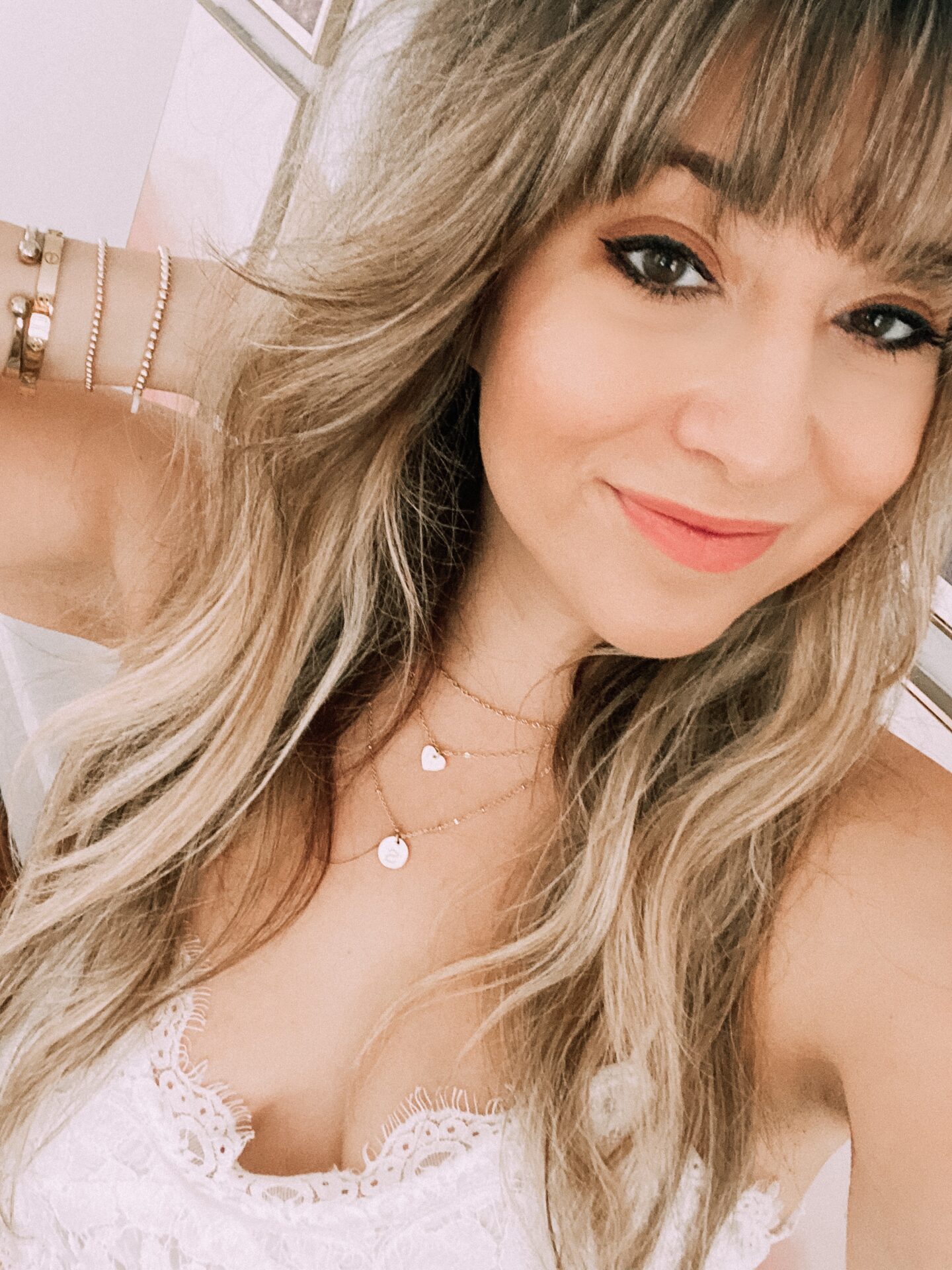 Remember when big, gaudy bib necklaces were in style?? I'm glad that trend's over! I've always loved dainty personalized pieces… they're always so special and full of personality.
I've always had some kind of nameplate or initial necklace and I love layering these meaningful pieces with other fun trend pieces.
Check out my post on Minimalist Amazon Jewelry
Recently, I've been browsing Amazon jewelry and have been SO impressed with the options, quality and price points I've found! It's easier than ever to get beautiful, quality pieces for even under $10!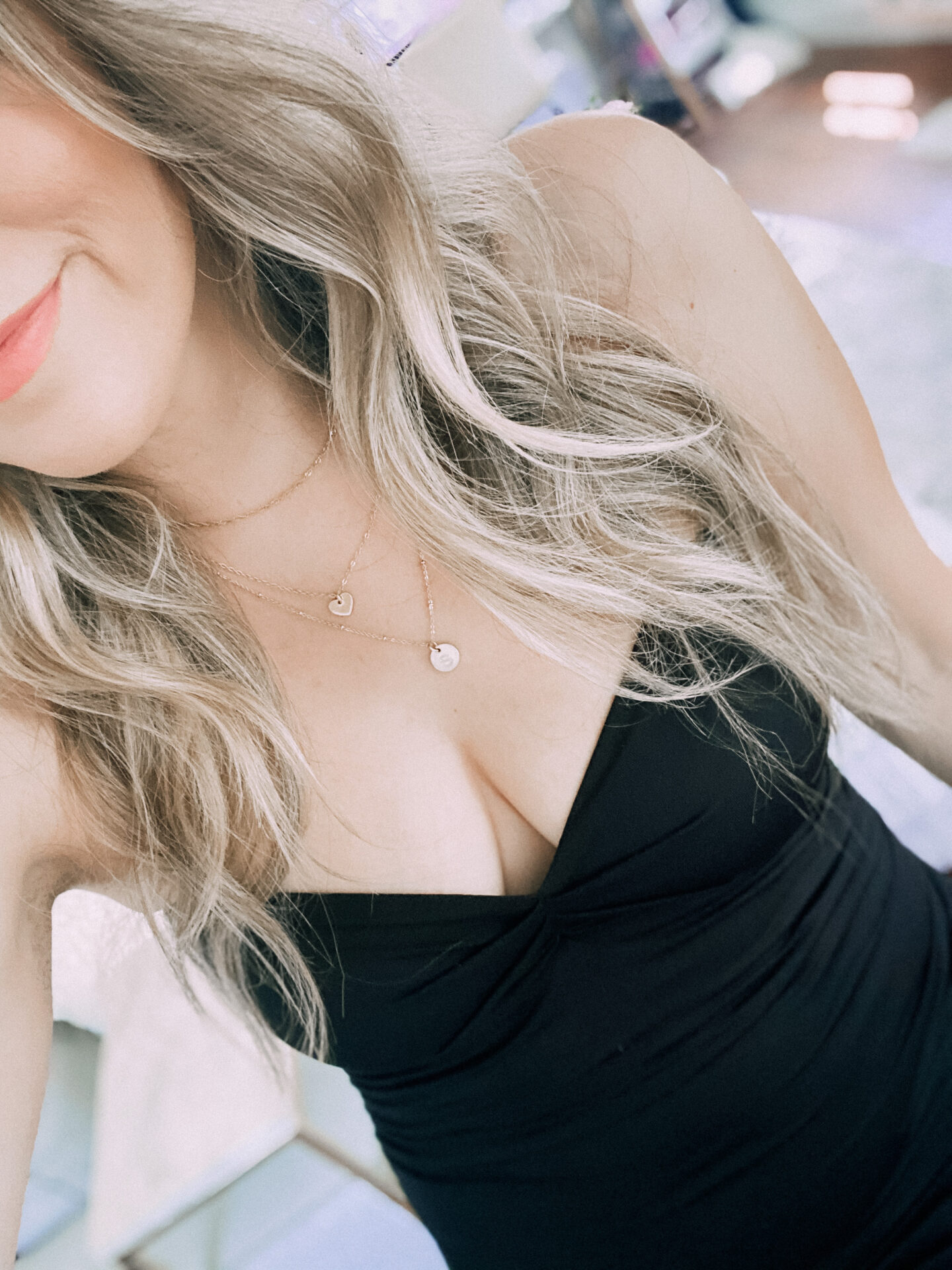 Shop my Favorite Amazon Jewelry
I decided to put together a post highlighting some great initial jewelry I have my eye on and a few pieces I even own myself!
I get so many questions and compliments on this triple stack! The necklaces are all separate and rarely tangle because they're the perfect length! I've been wearing this set daily and am obsessed.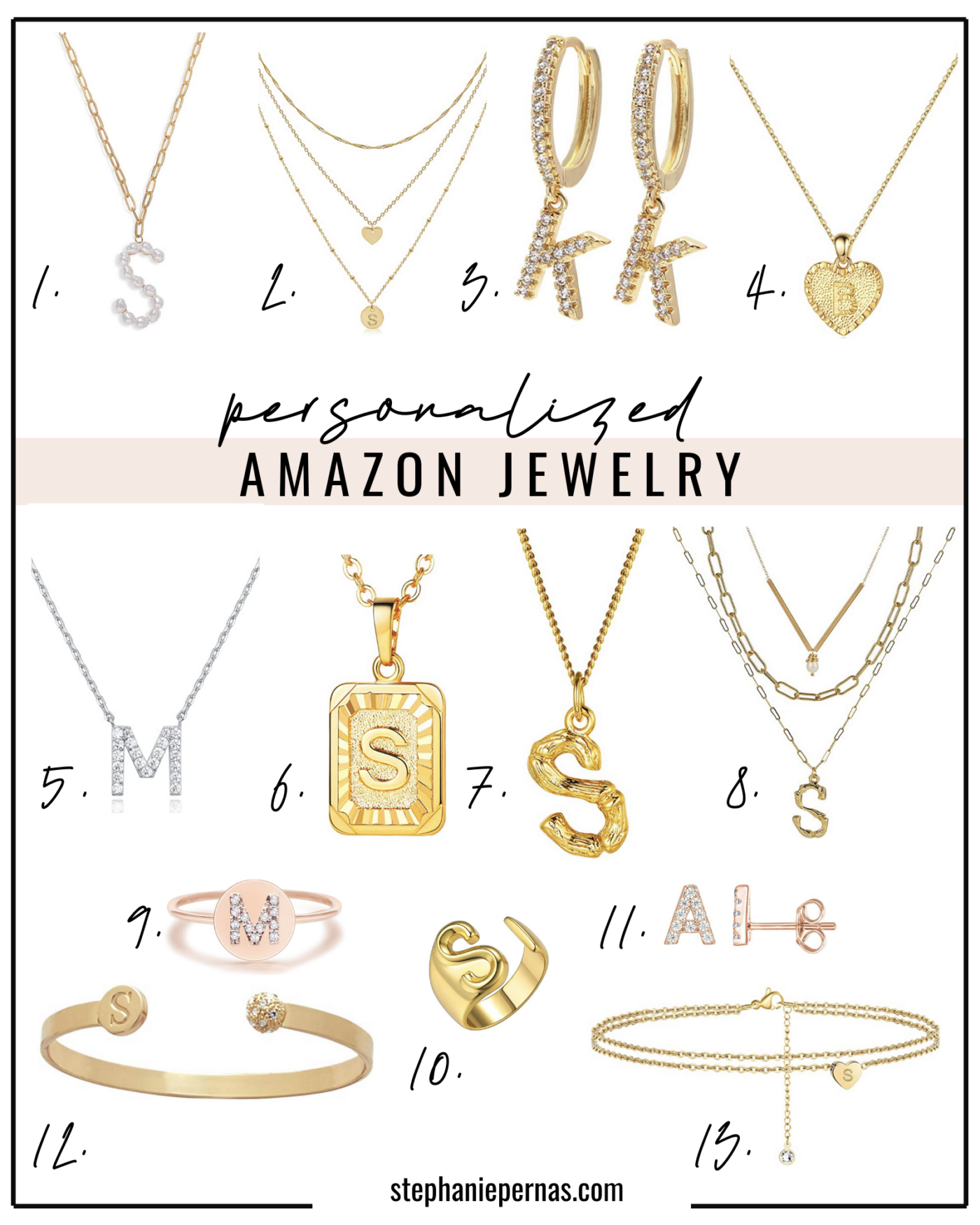 1.| 2. | 3. | 4. | 5. | 6. | 7. | 8. | 9. | 10. | 11. | 12. | 13.
Square Initial Pendant | Hexagon Initial Pendant
I have this necklace in both the square and the hexagon shapes! SUCH a good buy and both slightly different vibes.
Overall, super impressed with the chic and fun personal jewelry pieces available on Amazon… thinking of adding a few more to my collection! How about you– have you ordered any jewelry from Amazon? Thoughts? Drop 'em in the comments!