Since I've stepped up my workout game, I've realized that basically all of my workout clothes are black! While it's true that black is insanely chic and everything looks better in black, I'm getting kind of bored! I've been browsing Amazon and have come across SO many cute sets, I thought I'd share what's in my cart! I'm planning a big haul in the next few weeks, so thought I'd invest in some cute workout pieces I can mix into my current athleticwear wardrobe. Now, I know what you're thinking– Steph. Some of these are black. I KNOW. But they have interested details or cuts and so they feel FUN and not like the same-old same-old!
Shop all of my Amazon Workout Wear Finds
Basically, I'm interested in pieces I can mix into my existing wardrobe to build it up and add some spice. Check 'em out below and let me know your fave in the comments!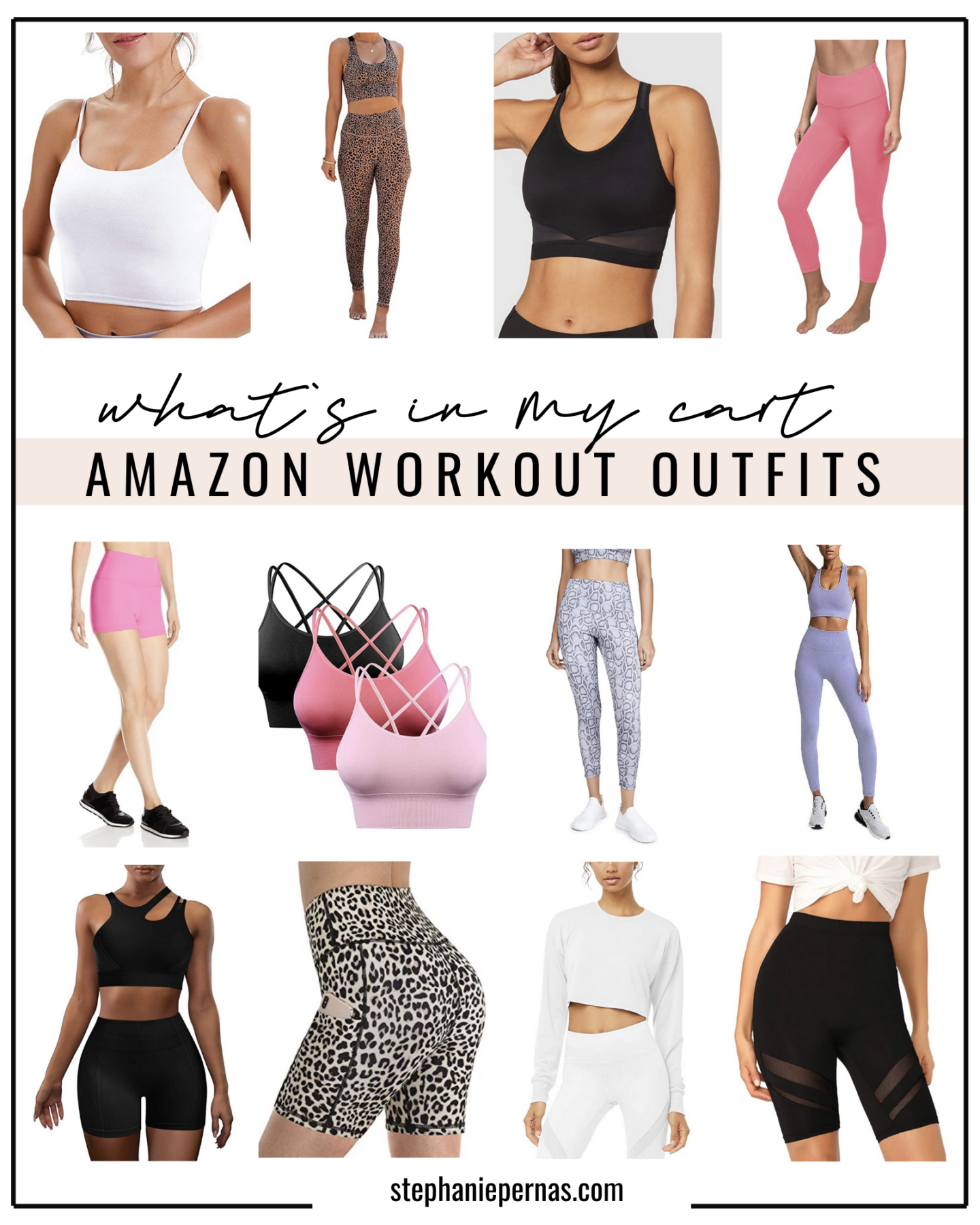 White Cami • Leopard Set • Black Mesh Bra • Pink Capri • Pink Shorts • 3-Pack Sports Bra Set • Snake Legging • Purple Set • Black Biker Short Set • Leopard Shorts • White Crop Top • Black Mesh Shorts
How about you– have you shopped Amazon for workout clothes? What's your favorite Amazon athletic purchase? Let me know in the comments!
Love Amazon fashion? Shop ALL my Amazon favorite finds