One of my best friends made me a beautiful hand lettered sign printed with a paraphrasing of one of my favorite Bible verses… "Perhaps this is the moment for which you have been created." Esther 4:14. It sits on my desk and I look at it often. It's a beautiful sign with a beautiful message. I've always taken it for granted that for me, there have been no huge, earth-changing battles to fight. To me, that phrase simply meant that I'm here, created for a purpose and this is the moment where I can have the most impact, however small. The truth is… that's just a lie. We're all fighting huge battles, every day, for truth and love.
Today, I was looking at these gorgeous and dreamy photos I shot last week and thinking about what I wanted to write to accompany them. I looked at these photos, so full of light, and wanted to speak on that. I've been thinking a lot about what's happening in our broken world, namely the despicable hatred displayed recently in Charlottesville. I am so shocked by it. So completely and totally floored that this is something we are dealing with NOW, HERE, IN 2017. That this sort of blind hatred still exists. I confess that I thought we lived in a world that had grown past that. I thought these issues were of the past. I was sitting here, looking at the photos, thinking about this stuff, when the sign caught my eye.
"And who knows whether you have not come to the kingdom for such a time as this?" Esther 4:14
The truth is, we're all fighting a battle, every day. Every day we're interacting with people, making decisions, affecting our relationships with both strangers and friends alike. Every day we choose how to treat people and we choose how to make people feel. Every day we choose what kind of people we are going to be, what we will and will not accept. THIS is the moment for which we have been created. We have to stand up for what's good, and loving, and kind. Our God calls us to love each other and to serve each other, to stand up for what's right and to call out what's wrong, in love. To paraphrase MLK, We cannot fight hate with hate. Only light can drive out darkness. We have to be the light.
"You are the light of the world—like a city on a hilltop that cannot be hidden.

 

No one lights a lamp and then puts it under a basket. Instead, a lamp is placed on a stand, where it gives light to everyone in the house." Matthew 5:14-15
I know that I have been created to bring glory to my God. I am here to serve Him and to spread the word of His love. I'm not always the best at it, but the important thing is that I try. That's why we are ALL here. I think that the way I am called to do that is here, with you. I pray today we will all have the courage to do what's right, and focus on what is good, and lovely, and true. Thank you so much for reading today.
"Fix your thoughts on what is true, and honorable, and right, and pure, and lovely, and admirable. Think about things that are excellent and worthy of praise." Phillipians 4:8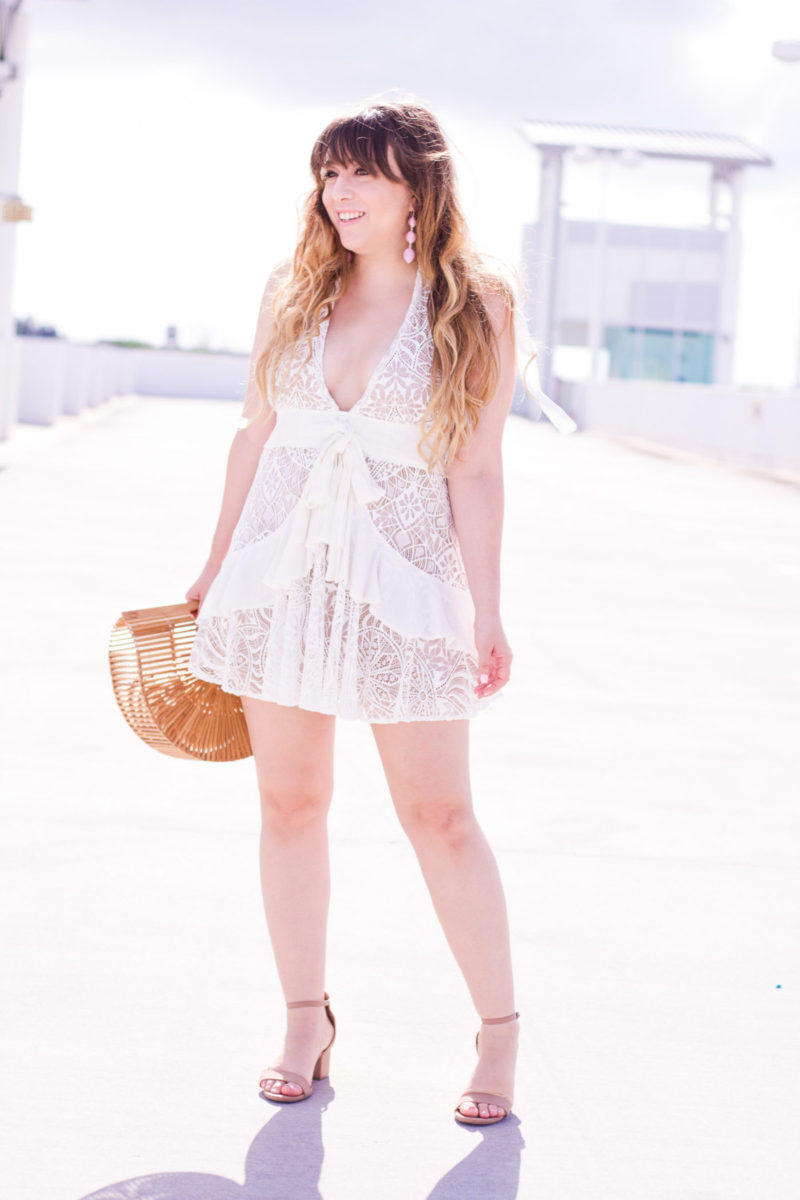 Outfit Details