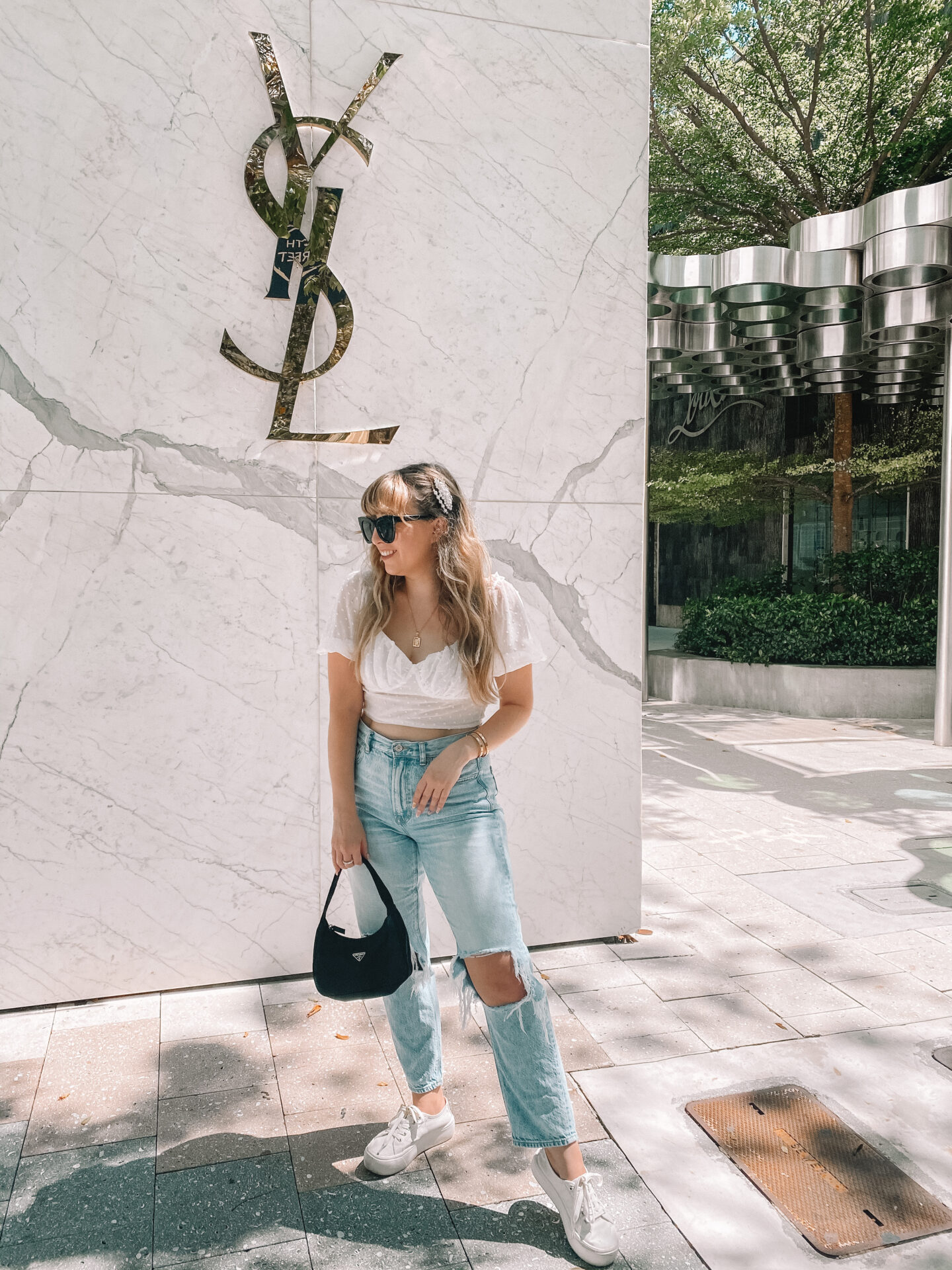 I can't tell you the last time I wore skinnies. The mom jean has fully converted me… and most days, I tend to reach for the same pair, over and over.
Every time I wear them or post them on Instagram, I inevitably get a flood of questions, so wanted to just put together a blog post highlighting my go-to pair of jeans these days… the American Eagle mom jean.
I never really thought that I'd love a jean with NO STRETCH… yet the fact that they're a true denim jean with no stretch makes them an insanely flattering fit and I feel so, so skinny in them. It's actually about time to invest in a new pair because I've dropped a couple of sizes since I've been dieting and exercising lately! The pair that I wear most is in shade UBER COOL but my sister has the COOL CLASSIC and they're almost identical… I can't really tell the difference. The most I can tell is that UBER COOL is more acid-washed and the COOL CLASSIC is more of a classic light wash denim. I think when I repurchase, I'll go with the COOL CLASSIC.
I love that the American Eagle mom jeans are available in both short and curvy sizes, so they fit my body type perfectly. (They're available in x-short, short, regular, long, x-long!) Sizes also range from 000-24 making it truly one of the most inclusive denim brands on the market. Mine are a size 6 Short Curvy, but when I repurchase it will be the 4 Short Curvy.
I also have a few pairs of the Stretch Mom Jeans, which run differently in my opinion. (This is my favorite stretch pair!)
The Stretch Mom Jeans are way comfy and butter-soft, perfect to be at home in. They're less flattering (still flattering, but I feel way skinnier in the non-stretch version!) and also run a tad larger.
Where I take a size 4 in the non-stretch jeans, in the stretch jeans I can get down to a 2.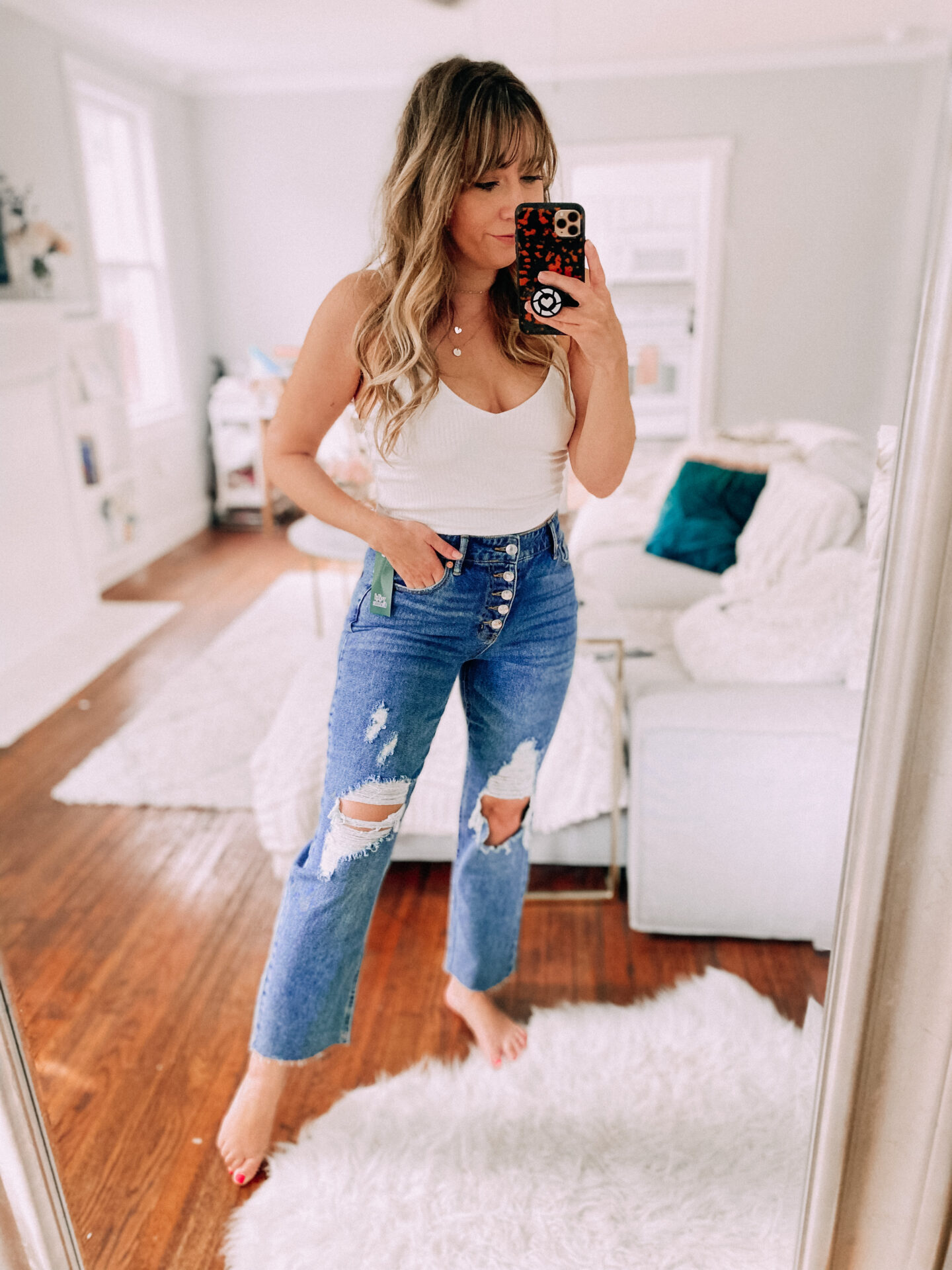 One More Non-AE Pair…
I JUST got these mom jeans at Target for $22 and am OBSESSED! I picked up a size 6, but placed an online order for a 4 to compare, because I think I need to size down.
In this pic I am wearing the 6. The back waist band just had a little space and I felt that with some wear, they'd probably stretch and be way too big.
All My Favorite Places To Shop For Mom Jeans
If you're in the market for a great pair of under $100 mom jeans, I'd recommend the following places: Abercrombie + Fitch, American Eagle, Old Navy, ASOS, Levi's and Target.
How about you– have you tried mom jeans? Where's your favorite pair from?? Let me know in the comments!