Guys. It happened when I wasn't even looking. I found the perfect jeans for my body. Shopping for denim had become insanely frustrating lately… nothing seemed to fit me right. Every pair of high rise dark denim jeans I tried had weird whiskering on the thighs, which is the absolute worst thing you can do if you're trying to make yourself look slimmer. Every pair I tried semed to highlight my horrible saddlebags. If I did find something that was a good rise and wash, they'd be way too long because, hi, I'm 5'2.
Then. I found them. The perfect high rise, dark wash, super stretchy, classic jean. No whiskering, no fading, no saddlebags. I feel SO skinny in them and more than that… I feel GOOD in them. I EVEN TUCKED MY SHIRT IN! Where are these magic jeans from, you ask? Talbot's.
Talbot's has launched the ultimate style guide and denim that flatters every body type. Skinny, straight, slim, bootcut, relaxed… options for curvy, petite and plus sizes too. I'm a sucker for a great pair of sleek classic jeans… so I chose the skinny jean in a petite size. I love that the style is fitted from hip to ankle. The fabric has a good amount of stretch and is constructed with an invisible slimming panel to smooth, sculpt and contour. They're super soft and comfy and I could basically live in them. Correction. I will PROBABLY basically live in them.
I will now make a bold statement that I 100% stand behind: these jeans fit me better than any premium jeans I own. And they're under $100. Boom. Btw– check out my page for coupon codes for Talbot's! You can also check out my shoppable looks page to see this look in action!
I think every girl needs a pair of polished, dark wash jeans like these. They're easy to dress up and perfect for work. I paired mine with a classic gray tee and cognac accessories. I think this easy outfit will be on major repeat, year round.
Check out my look below: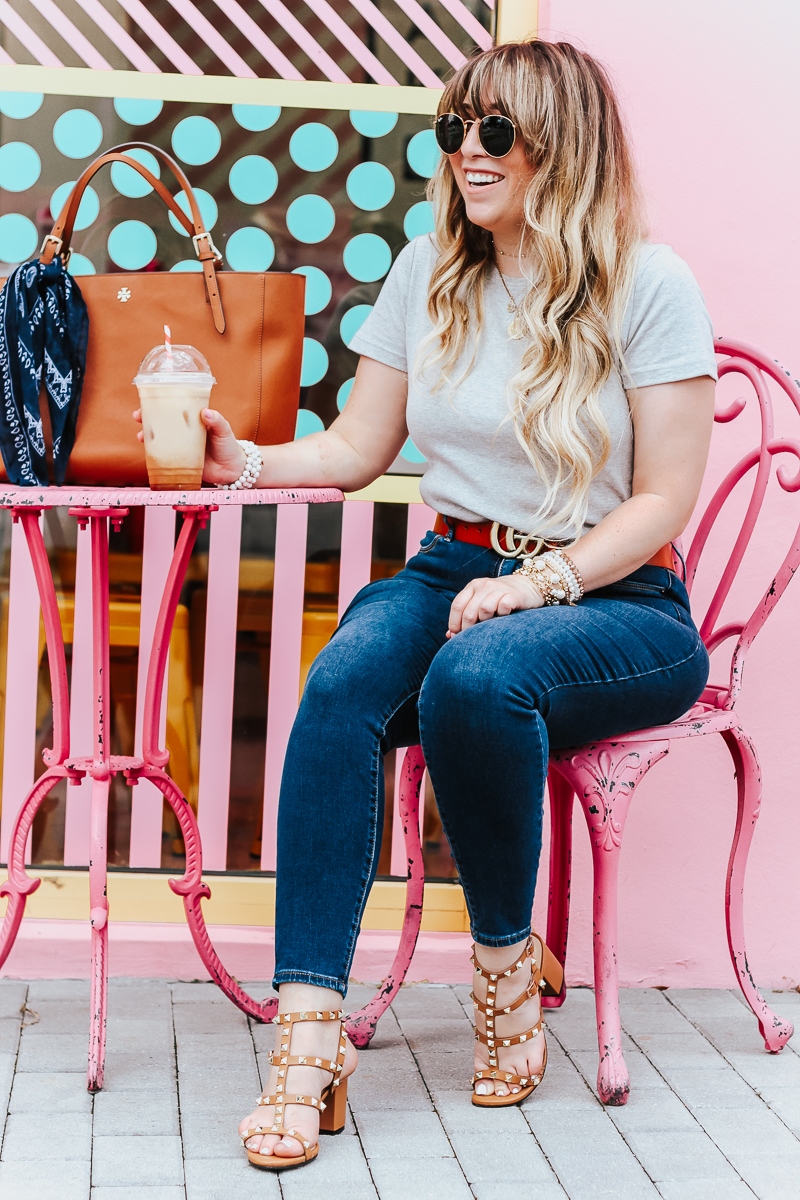 Outfit Details
---
High rise jegging c/o Talbots Crewneck t-shirt c/o Talbots similar bag Tory Burch designer version of my sandals by Valentino (mine are from Amazon) belt Gucci Sunglasses Rayban
---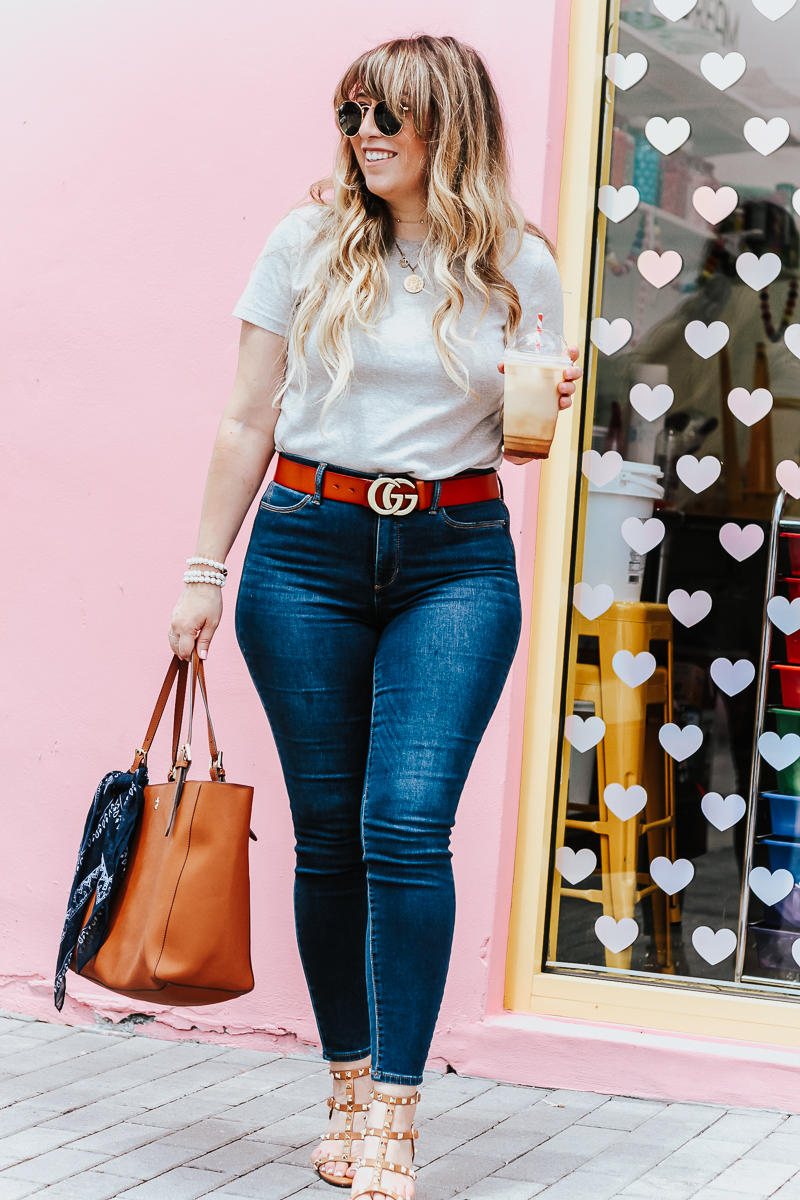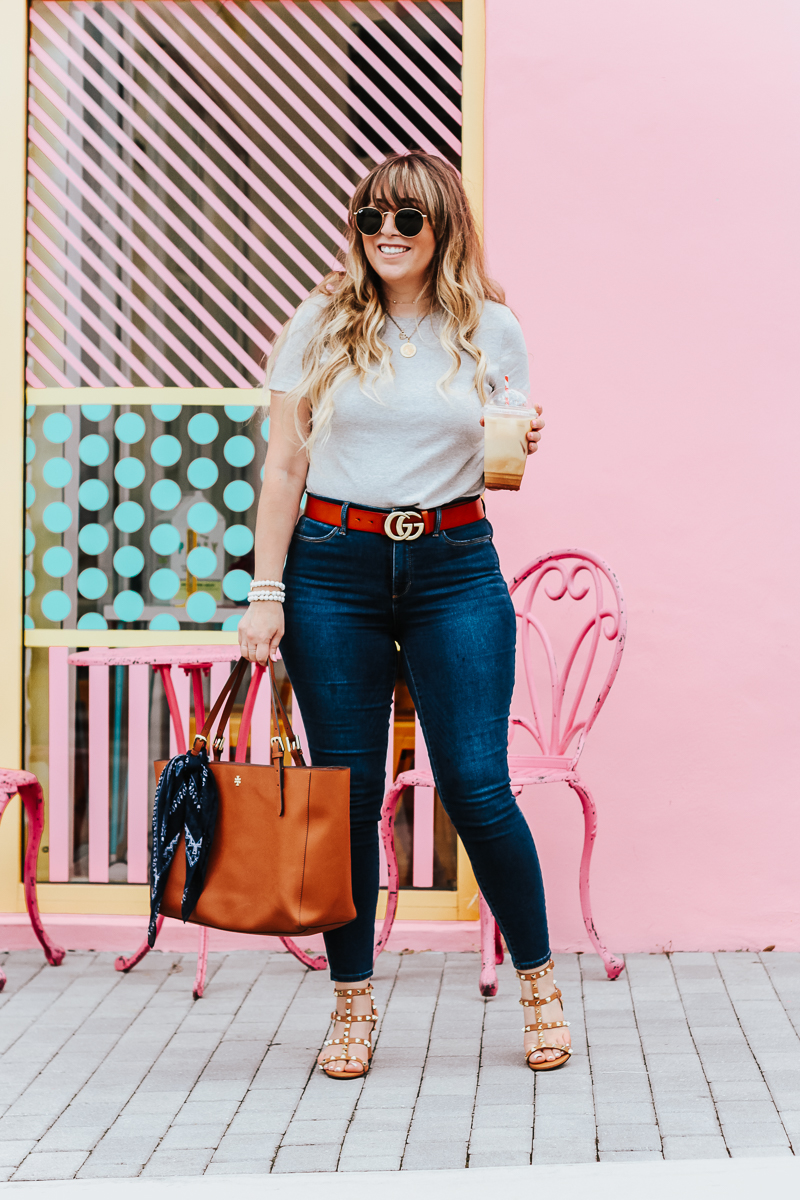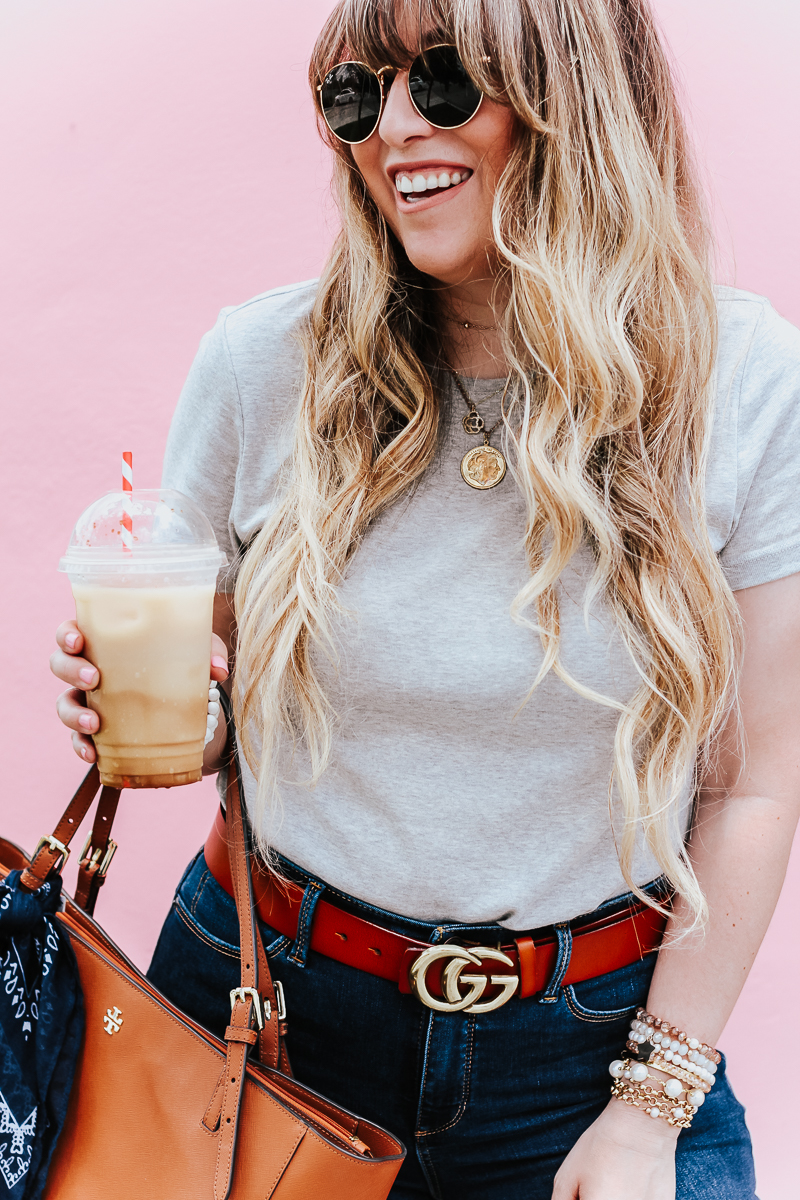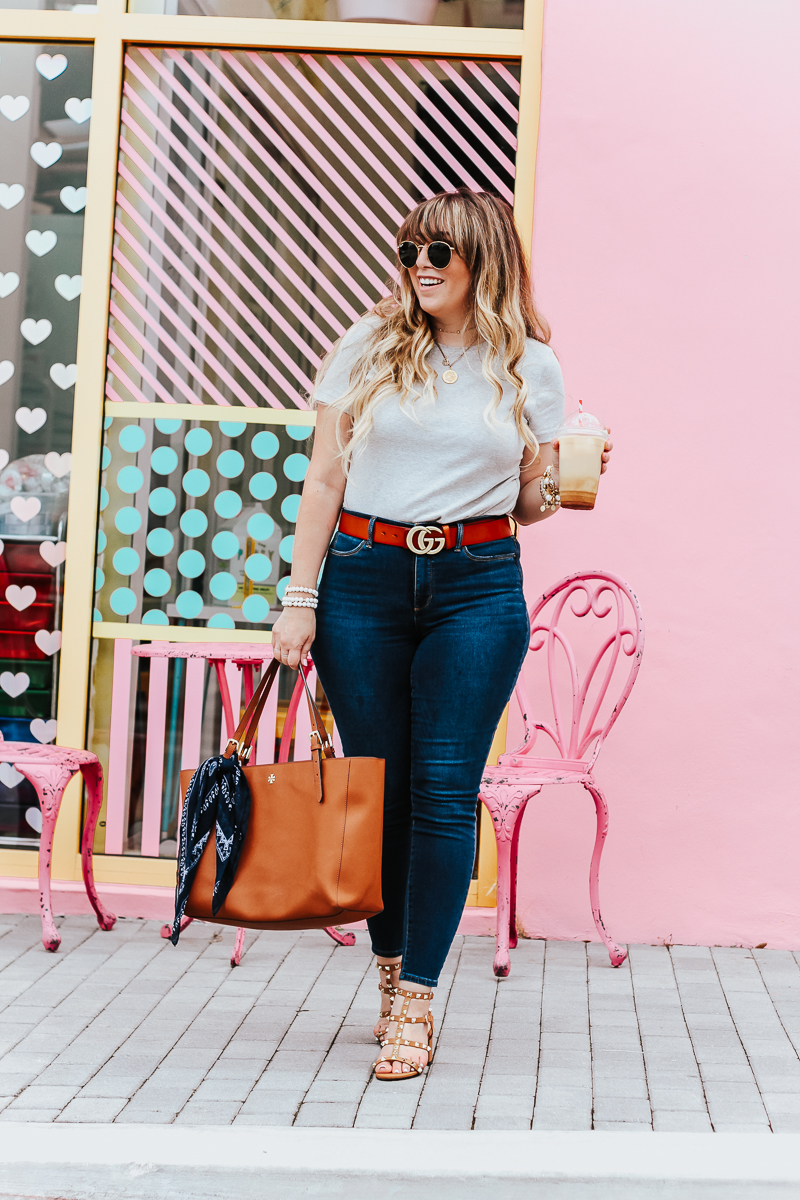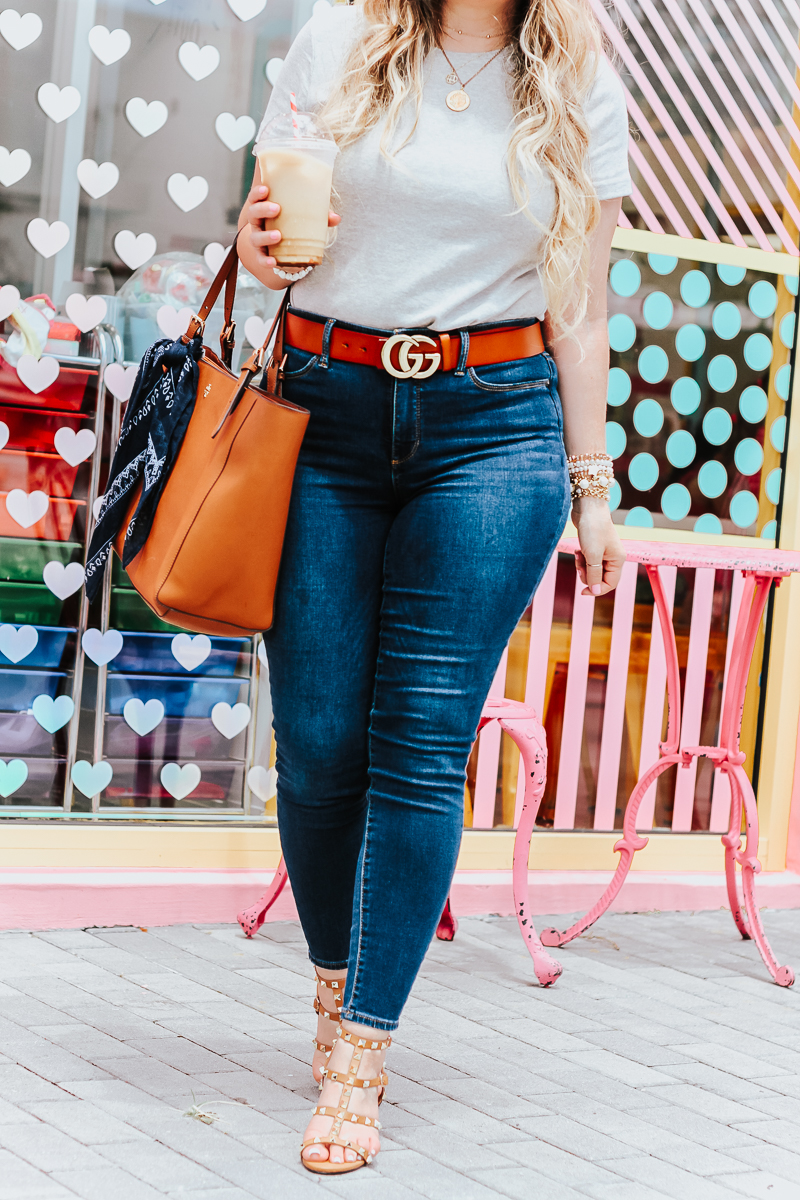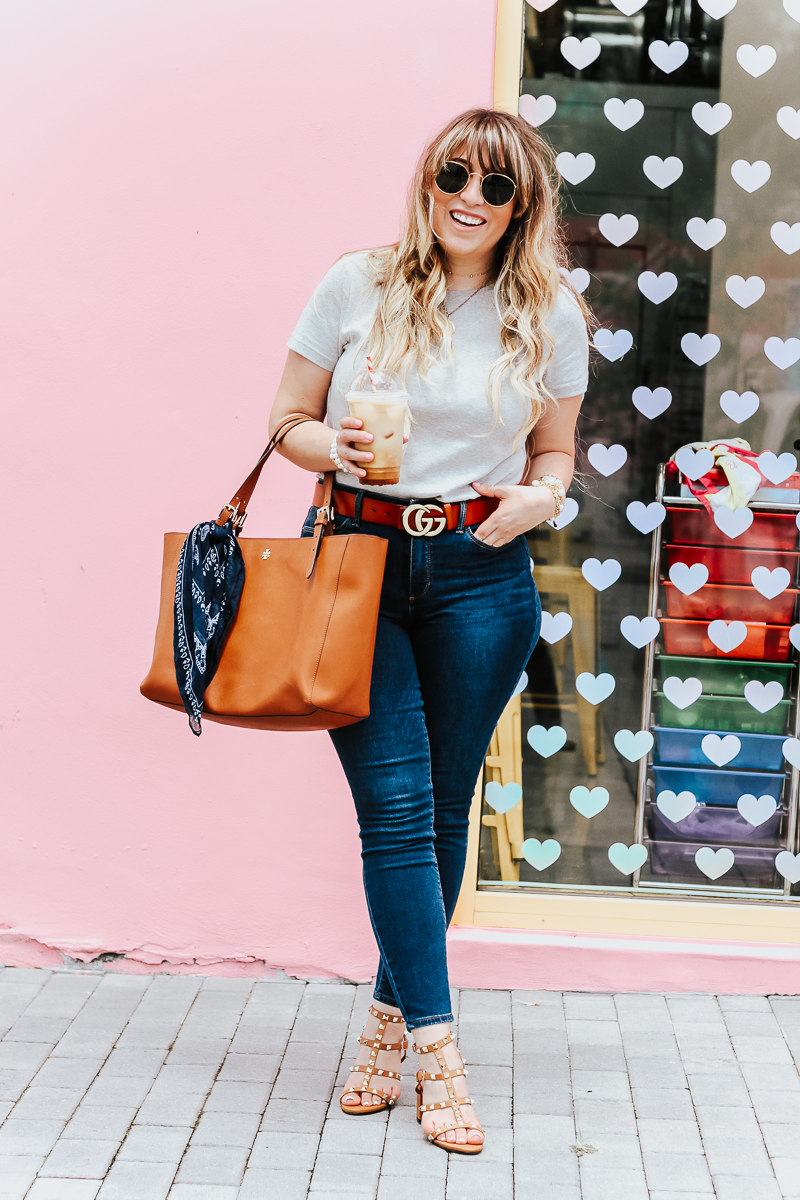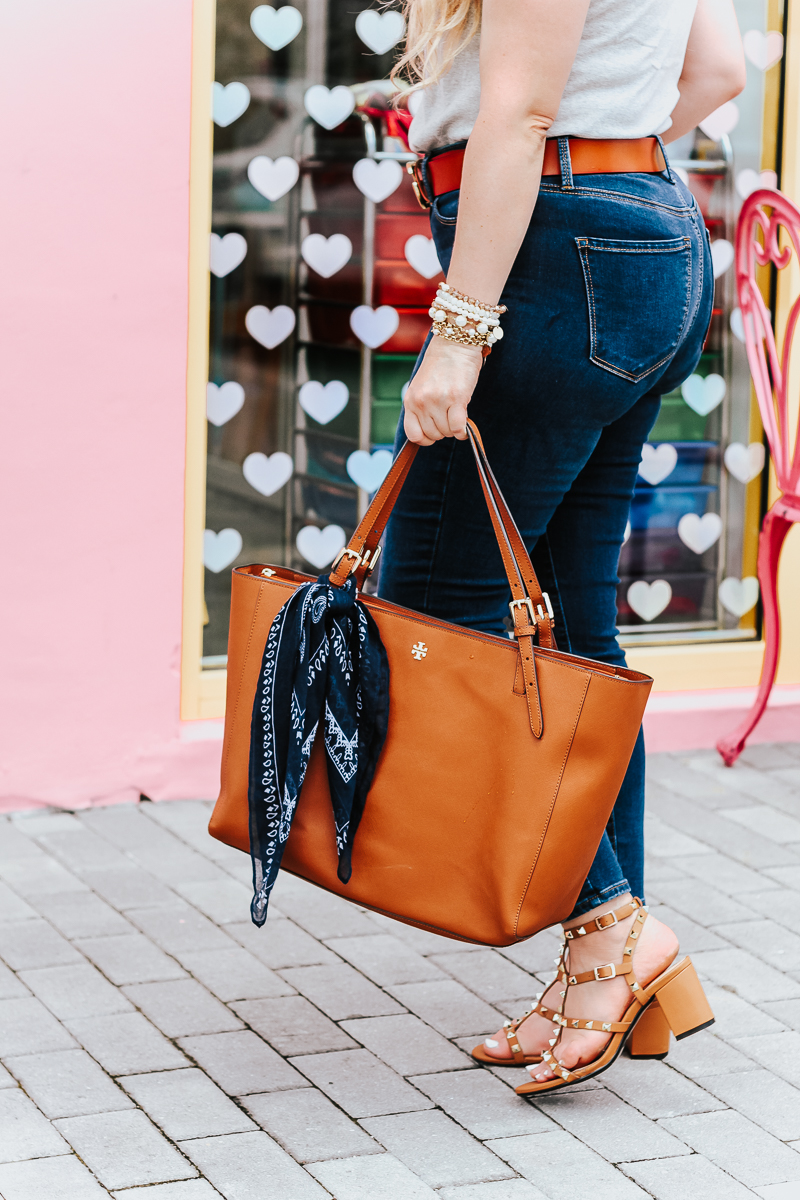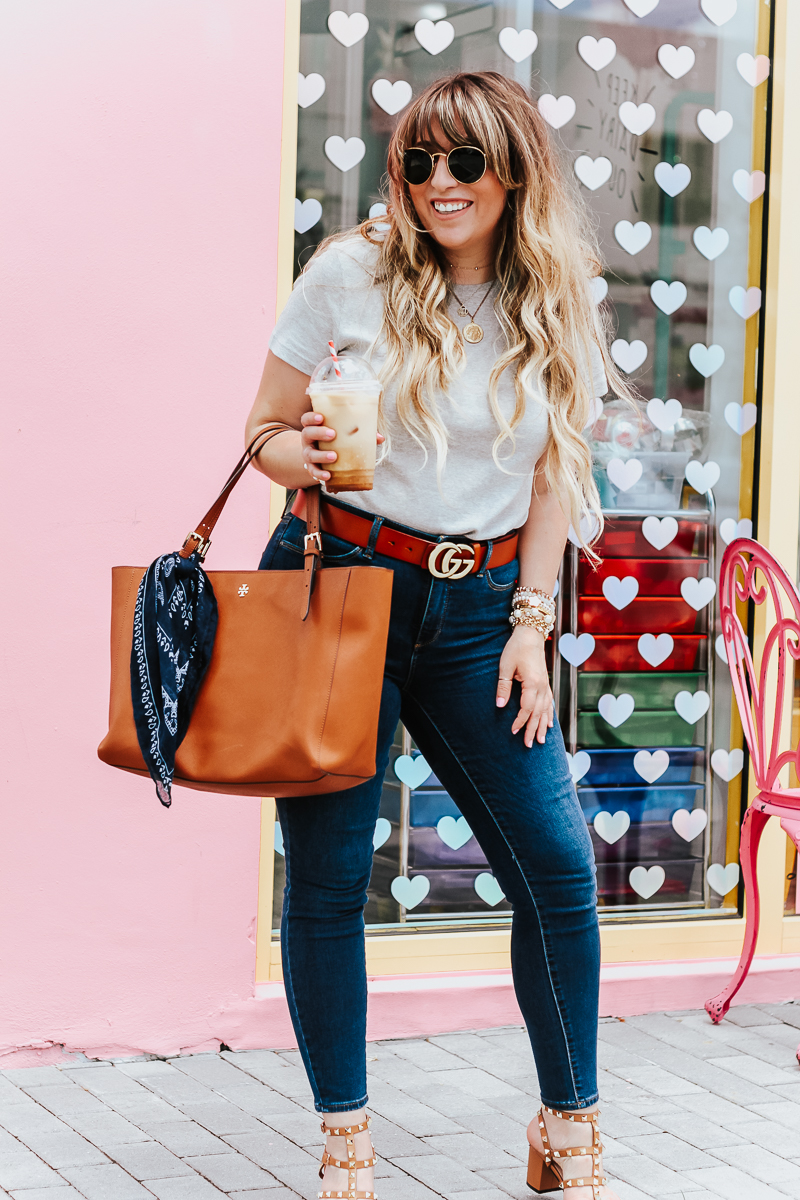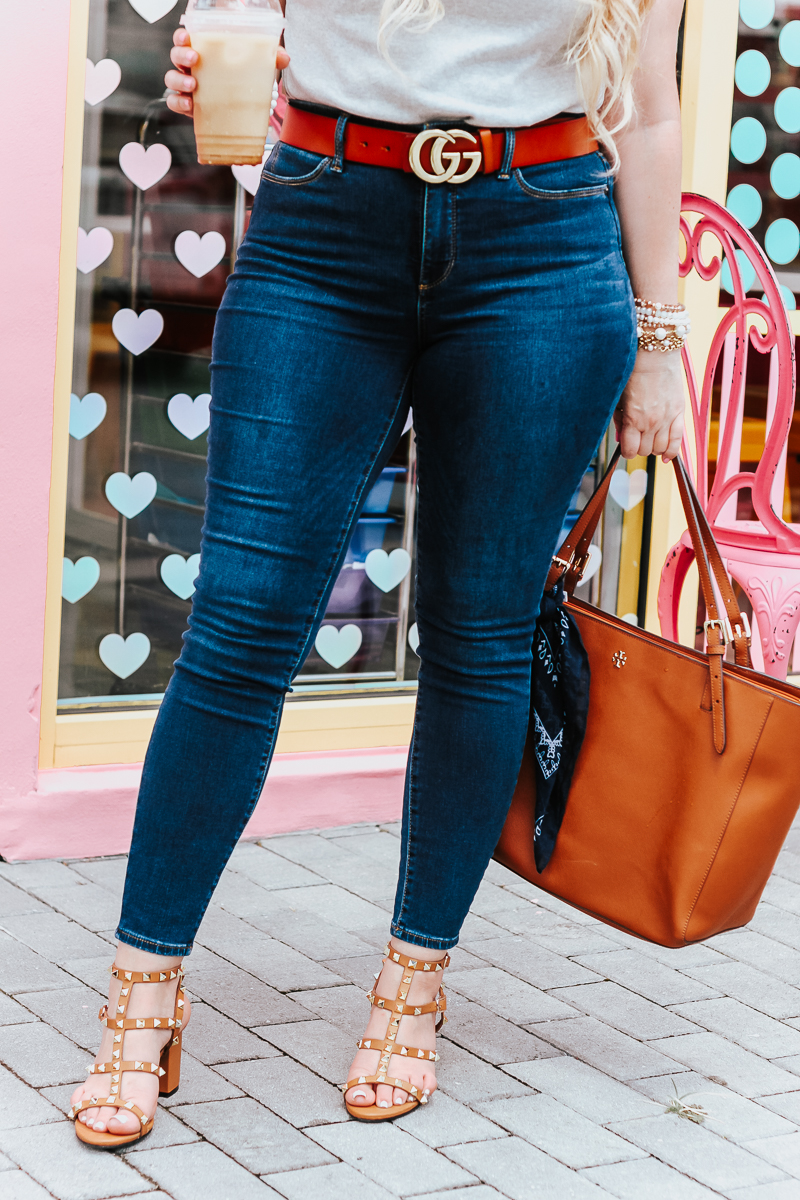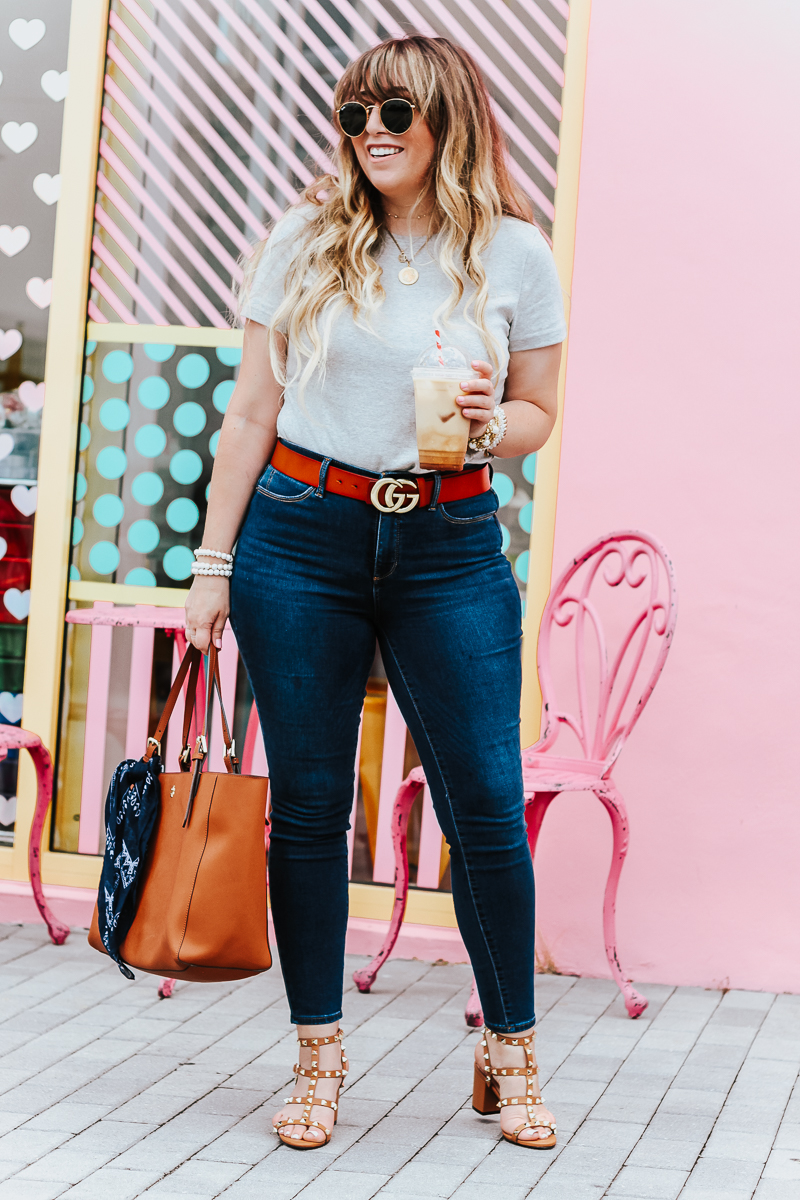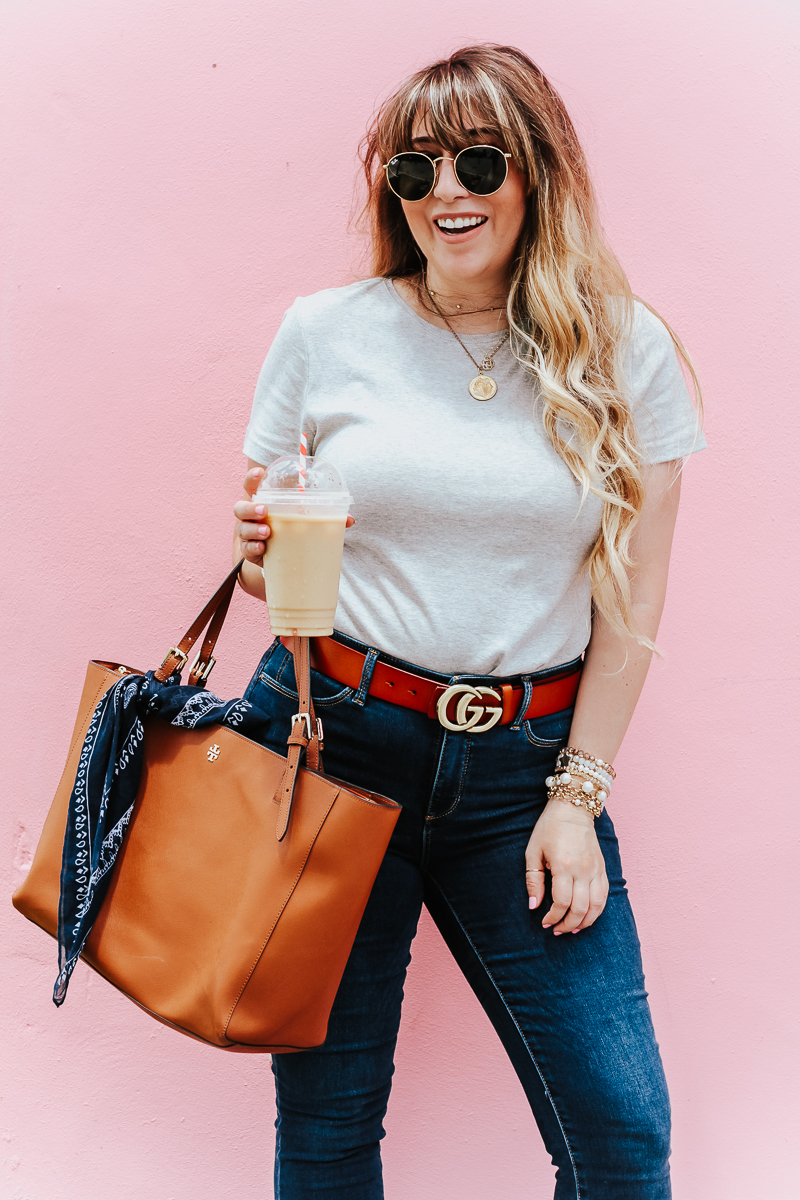 Thanks so much for reading– I'd love to know, have you tried on denim at Talbot's? What do you look for in a pair of jeans? Hit the comments and let me know!
xo Steph