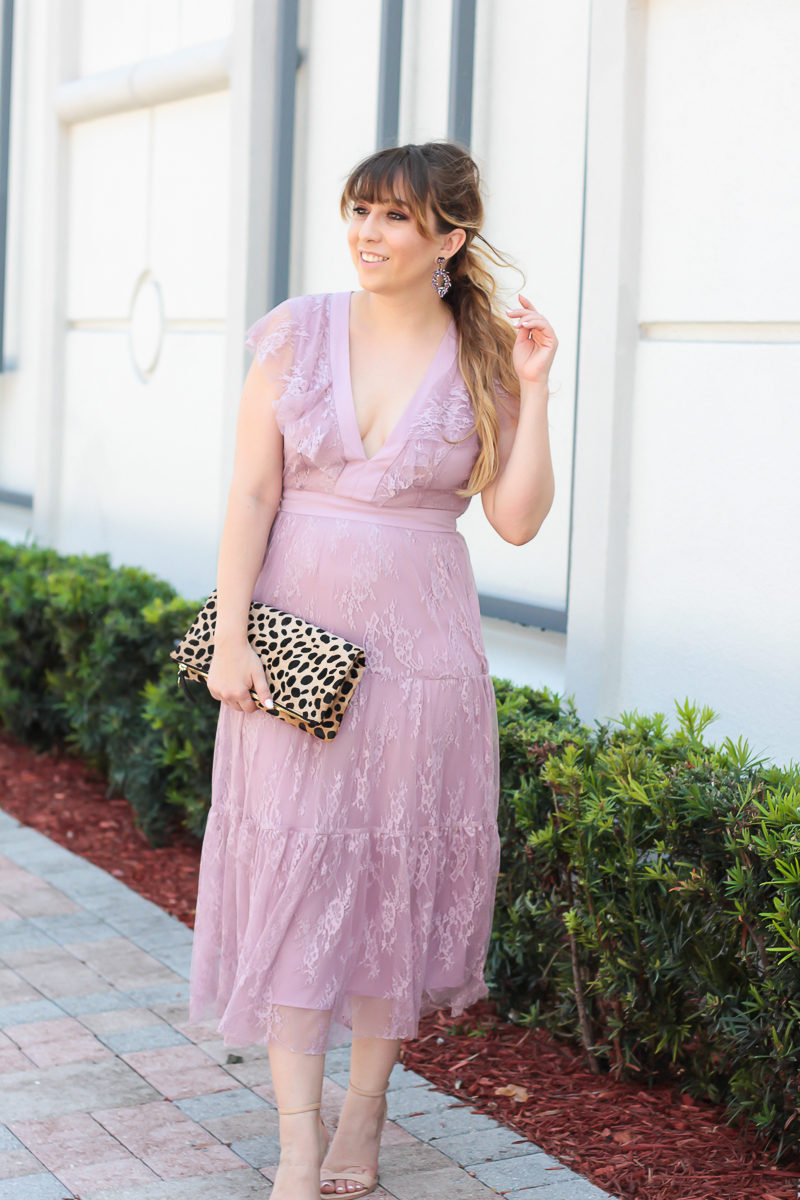 Isn't this just the prettiest dress you've ever seen? Soft pastels are a personal favorite of mine, especially for spring. When I saw this lilac lace dress, I thought it would be perfect for Easter. I love the sweetness of the lace, the midi length, and the subtle flutter sleeve paired with the plunging v-neck of the dress to give it a bit more sass. Not gonna lie, felt kind of like a princess in it.
Easter is next weekend, so if you haven't ordered a dress yet, now is the time! This one has free shipping and returns and is under $100, so you should snag it. We'll be back from our cruise just in time… for Cadbury eggs. Because, really, other than Jesus sacrificing Himself to die for our sins and rising from the dead, Cadbury Eggs are the second best part of Easter. Well, and pastel lace dresses. By the way, this look is now currently my favorite to-date. (You know my favorite outfit is always changing. This one is winning rn.)
Check out my look below: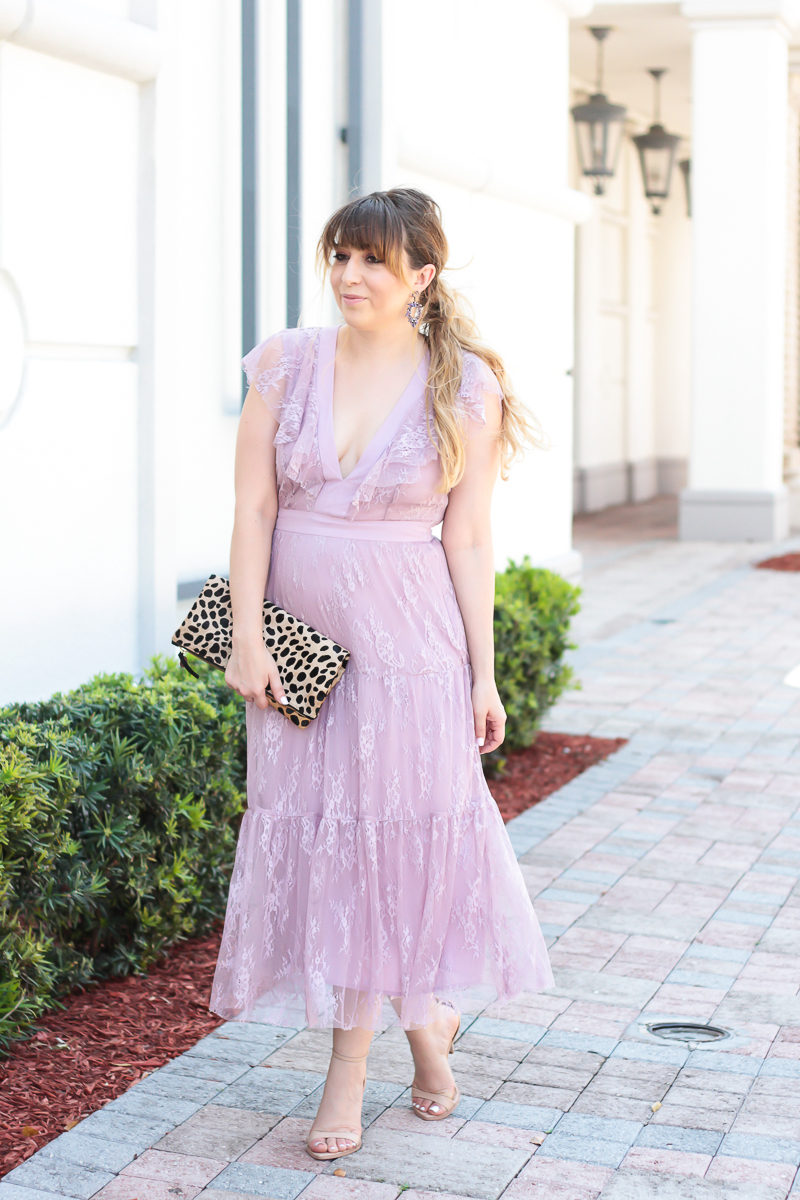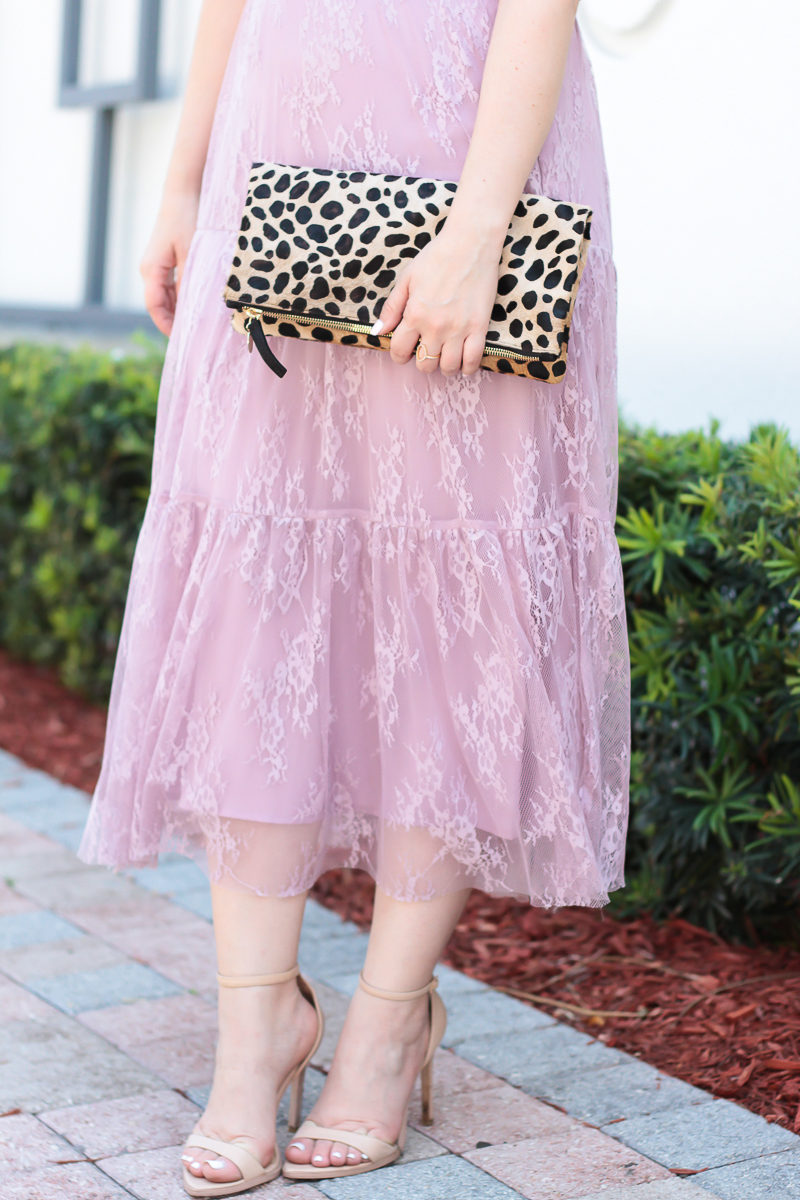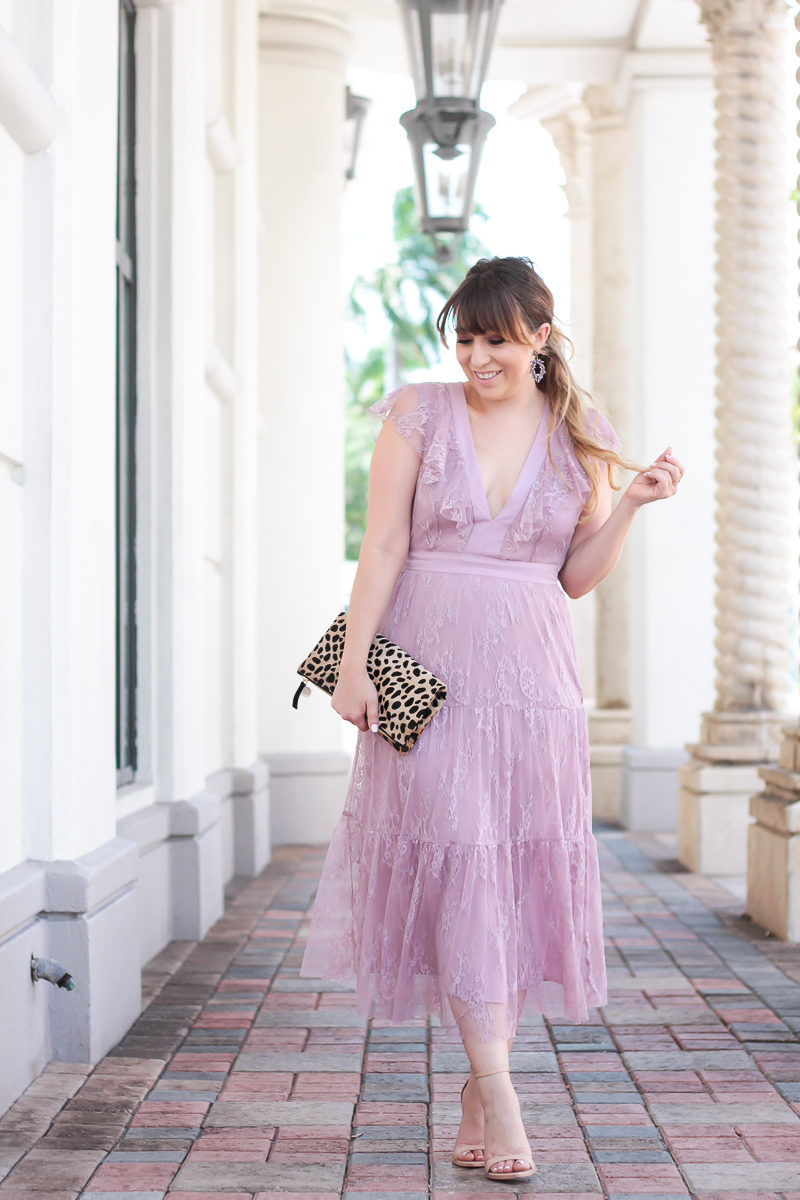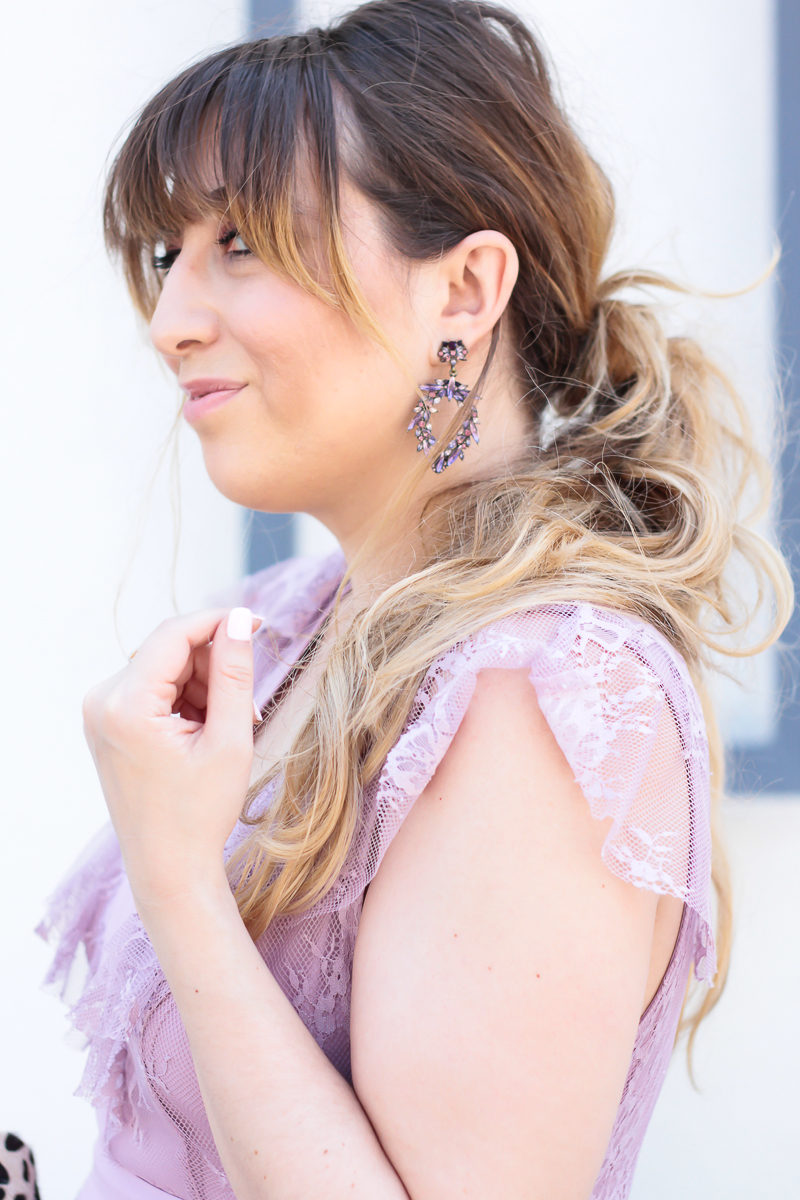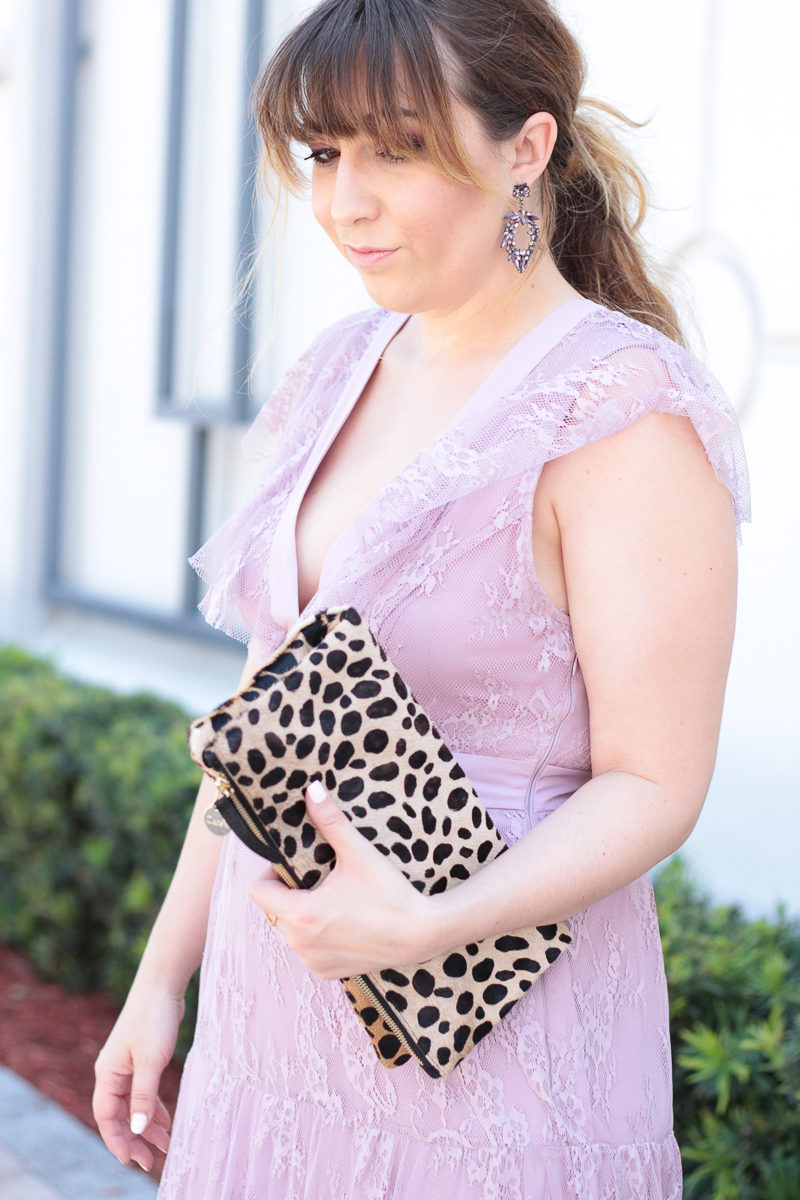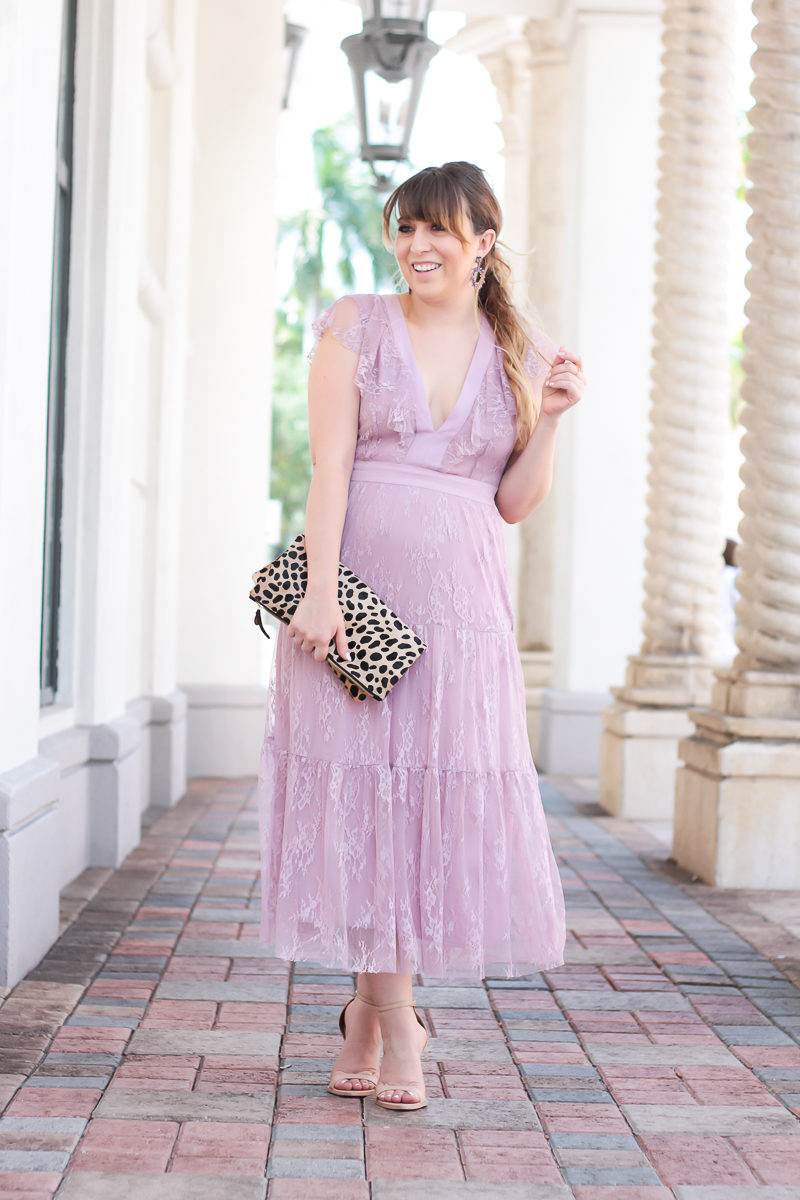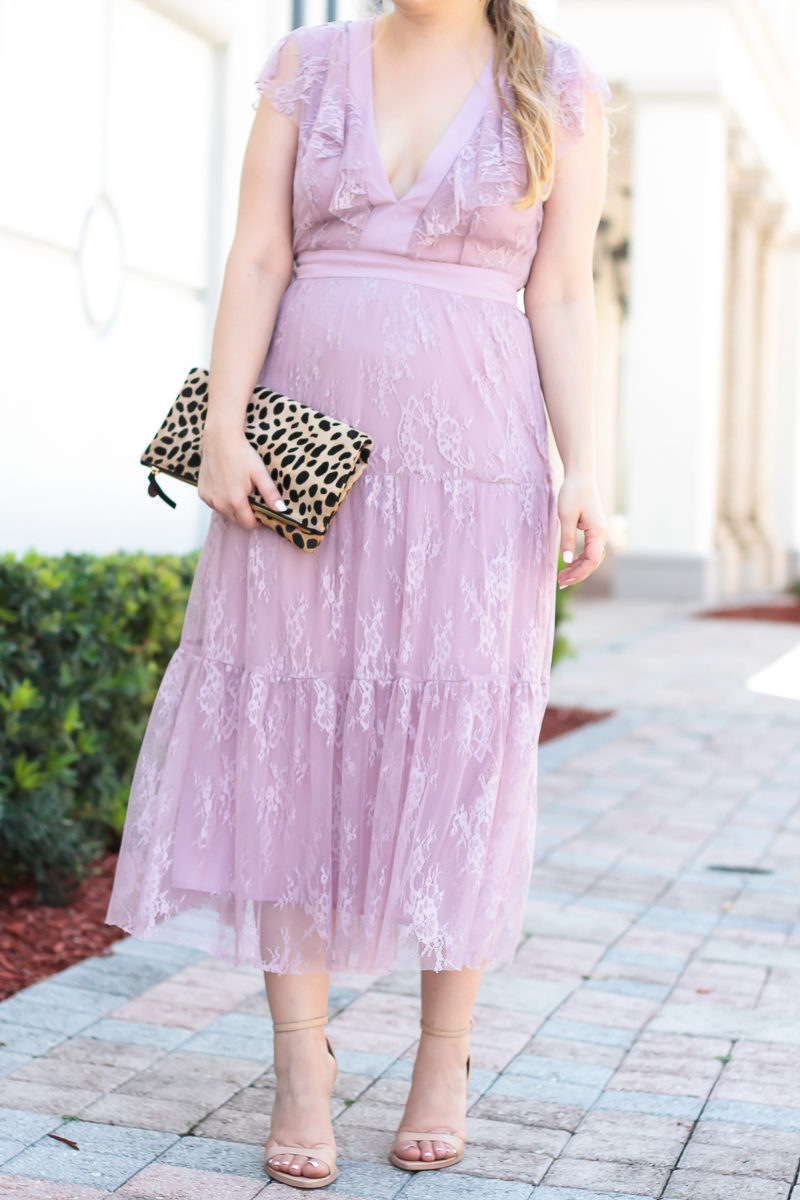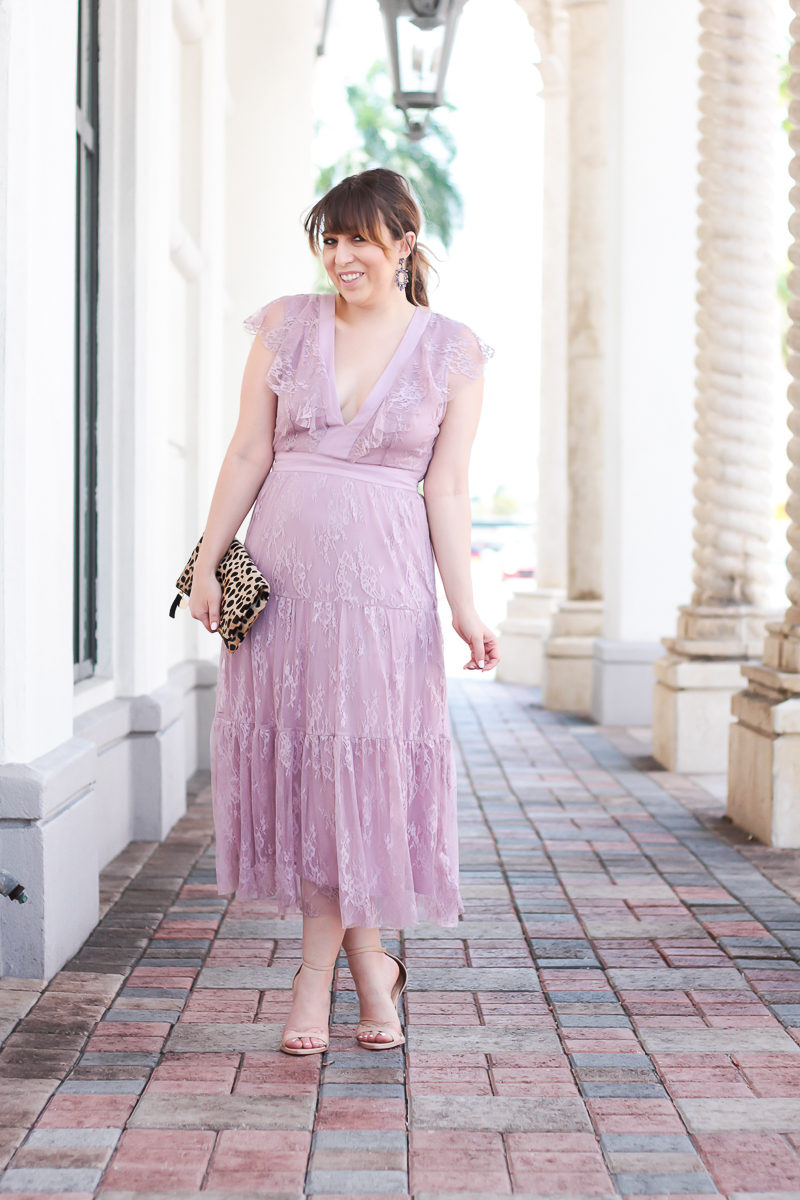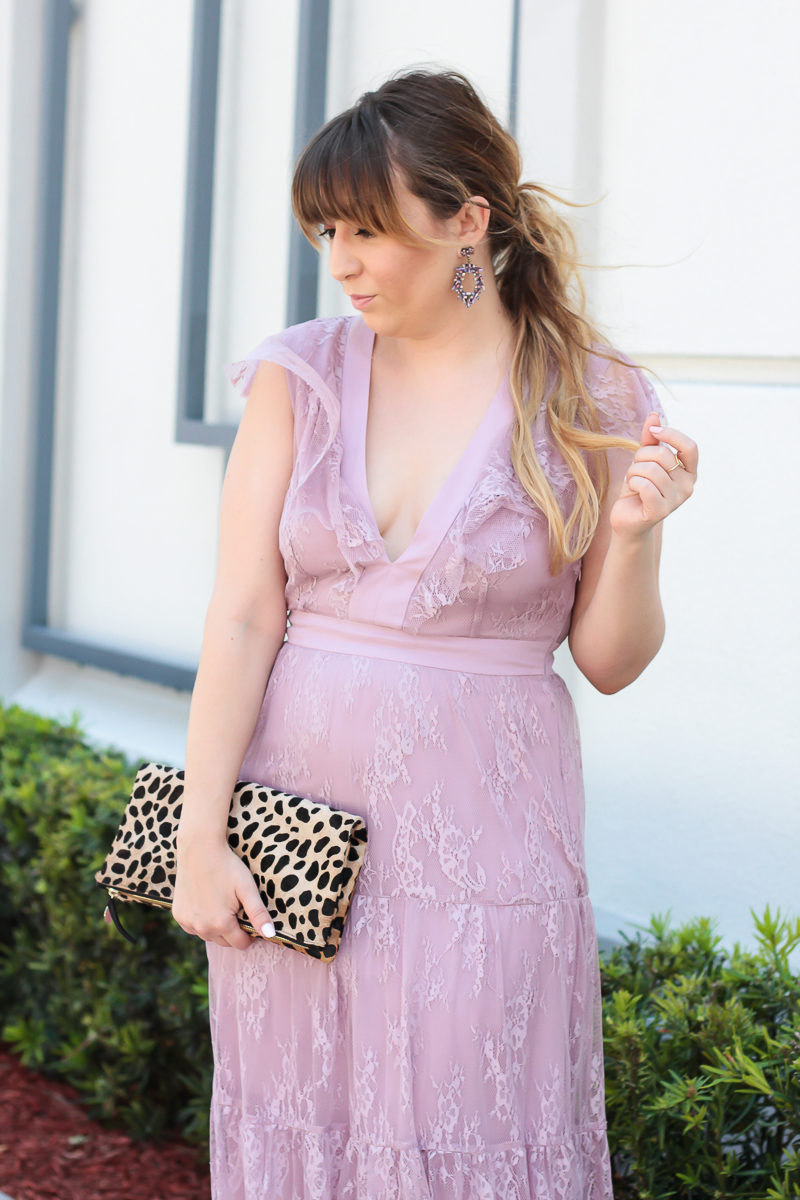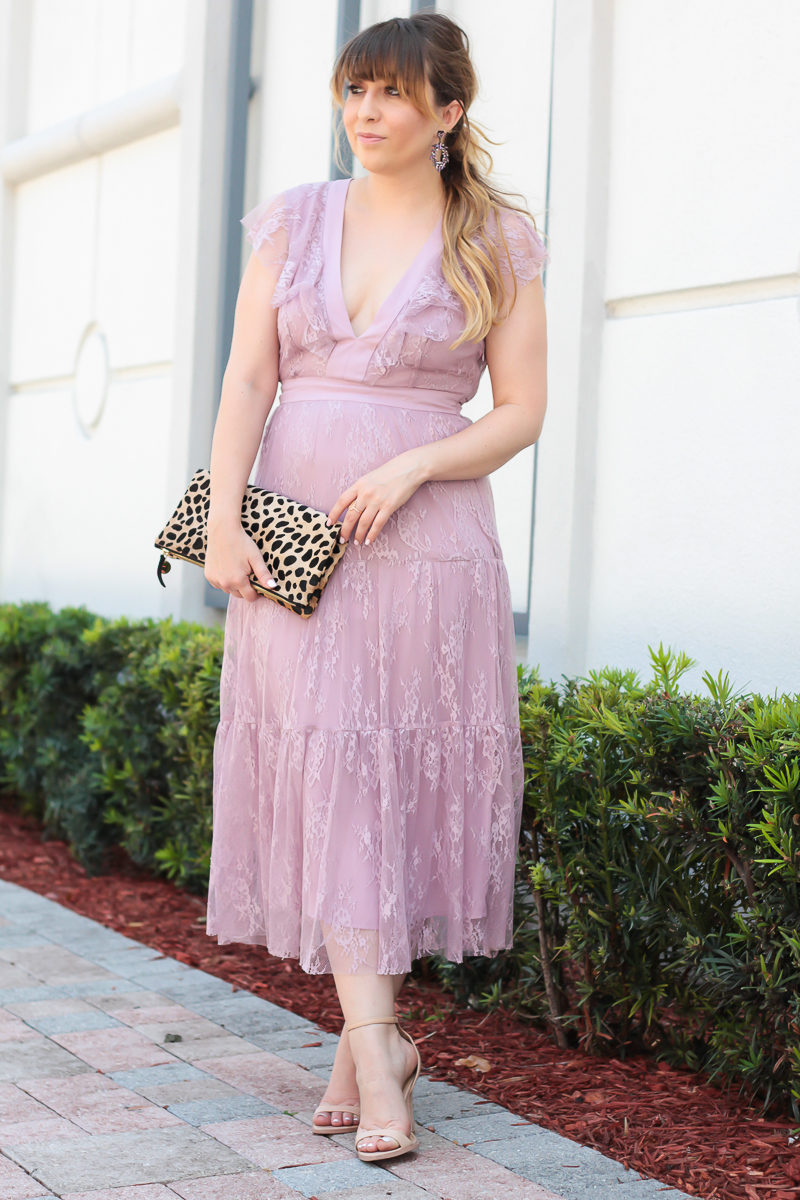 Thanks so much for reading! I hope you love this dress as much as I do… I'd love to know, what are you wearing for Easter? Do you have a dress? Hit the comments and let me know! BTW– I'm headed on the cruise on MONDAY and am spending this weekend packing and shopping. Any suggestions on what I should bring??