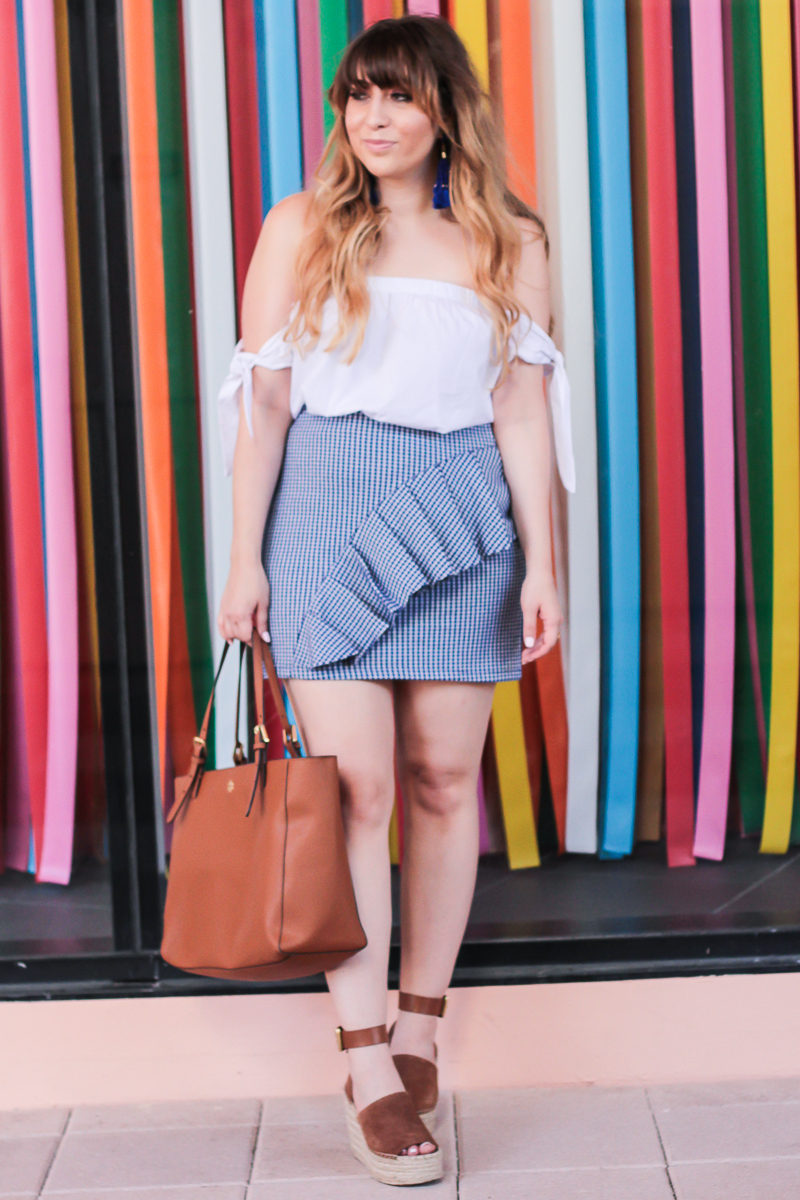 Something about spring just demands an amazing gingham piece. Gingham is definitely having a major moment and I find myself adding more and more gingham pieces to my shopping cart while online shopping. I spotted this adorable skirt while out shopping last week and scooped it up on the spot because of its comfy elastic waistband and the adorable ruffle! It's only $50 and you'll definitely use it a ton. Can't wait to pair it with a white tee and Converse for a more casual look.
This top is majorly swoon worthy and available in both white and black! I am a sucker for a good off the shoulder top and this one will be so cute with my jean shorts or white skinnies. (Definitely coming on the cruise next week!)
Oh my gosh, I've been talking about the cruise for ages, but now that it's basically here I feel like I have basically not gotten ANY of the things I wanted. I thought it was still, like, weeks away! (IT'S NOT.) So now I'm outfit planning like a mad woman. I have, like, 80,000 things to pack. The good thing about cruises is that you change clothes, like, 3 times a day. (Of which I am a major fan. Let's bring back changing clothes 10 times a day.)
BTW– wanted to give you all the head's up! I posted these wedges last night on Instagram with a sale alert… and then realized that they were for some reason not linking the SALE pair. ANNOYING. In any case, I'm linking them properly here and I did fix the link in last night's Insta! They're 25% off, on sale for $119 which is majjjoorrrr. You NEED TO GRAB THEM if you haven't already. I wear them basically every day. Not sure how long they'll be marked down for, but you can bet that they're going to sell out yet again.
Check out my outfit below: