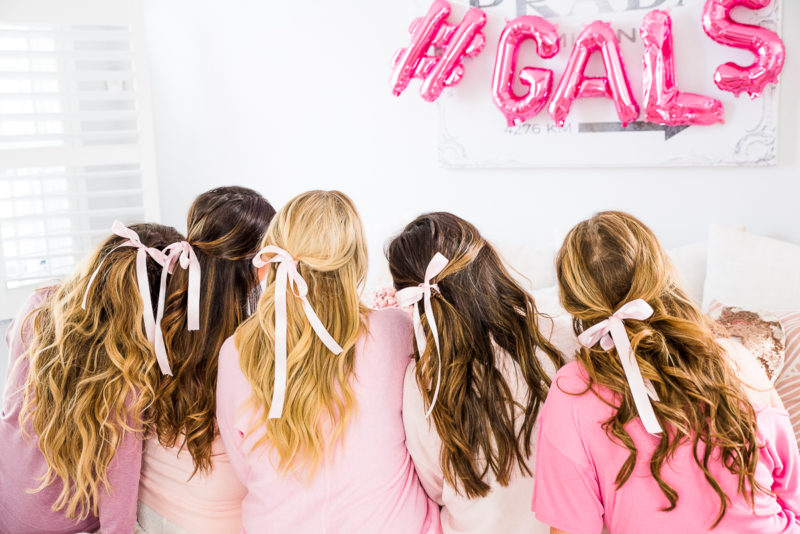 The fact that Galentine's Day is officially a thing makes me the happiest girl in the world! I love the idea of getting together with my gal pals and celebrating our friendship in a 100% girly way. (I mean… pink, hearts, sparkles… you know I'm sold!) This year, my girlfriends and I decided to get together for a little Galentine's Day brunch at Kristin's house. All these girls? My blogger-turned-real-life-BFFs. (I mean, you've seen them all on my Instagram and blog before, you know this love is real ha!)
One of my favorite things about blogging has been meeting these amazing Girl Bosses who've become my surrogate co-workers. I've harped on and on in past posts about how much I love them… you're probably like Steph we get it, you like your blogger friends! But I do, though! In any case, since we ended up with so many fun photos from our brunch, I thought I'd put together a little post on how to throw the perfect Galentine's Day brunch!
The more sugar, the better.
Diets are out the door on Galentine's Day! We had mini cupcakes, macarons, donuts, Hershey's Kisses, heart shaped cookies, the xoxo Sugarfina bento box, heart shaped cakes and more. (TBH, we had to order a pizza at one point to keep ourselves from going into a straight up sugar coma, but that's the price you pay! haha!) Jaime ordered the most adorable donuts from Jupiter Donuts… aren't they insane looking!? They were absolutely to-die for. Split up the snack assignments and come with an empty stomach!
Go all out on decor.
Look, this is your chance to go super-girly. NO ONE will appreciate it more than your gal pals. The Target dollar section killed the game this year! We scooped up the cutest garlands and Kristin swapped out her letterboard for some fun, Galentine appropriate quotes. Heart shaped balloons, cute napkins, and the most gorgeous blooms from Grand Fleurs… that by the way… last a whole year, isn't that wild?!?! Grand Fleurs sent Kristin a few boxes of their blooms and now I am dying for my own box!
Have a hot cocoa bar.
Deck out your bar cart with all the fixings for hot cocoa. Encourage your pals to bring their own Valentine's Day-inspired mugs. Make sure you stock up on plenty of marshmallows! (There's no shame in our marshmallow game! I like my hot cocoa 50% marshmallows, 50% hot cocoa lol!)
Make it a pajama party.
Encourage your girlfriends to wear cute V-Day pjs! There are so many cute Valentine's Day themed pajamas out there… keep it cozy! Slippers not optional. Watch a movie, lounge about, make it a lazy day… aren't those the best kind?

Don't forget to take tons of photos.
I mean, if it's not on Instagram, did it even happen? JK, but really, if you're doing it right, your Galentine's Day party will look amazing on the 'gram!
Stock up on rosé.
What girl doesn't love rosé?? Make sure you stock up on a few bottles! Pick up cute drink stirrers or little pom pom decorations to throw in and give your cocktails a little something extra.
 Invite the gals you love most.
The invite list is truly the most important part. Make sure you invite the girls who mean the most to you…and of course, make sure they love each other too! At the end of the day, what makes Galentine's Day special isn't really the pretty balloons, or the Insta-worthy table. Ultimately, what makes Galentine's Day special is that you're spending time with the ladies you love most. The company is key. Surround yourself always with girls who lift you up, support your dreams, and will help you be the best version of yourself. Like the sign says: I don't need motivational quotes, I just need donuts and my girls.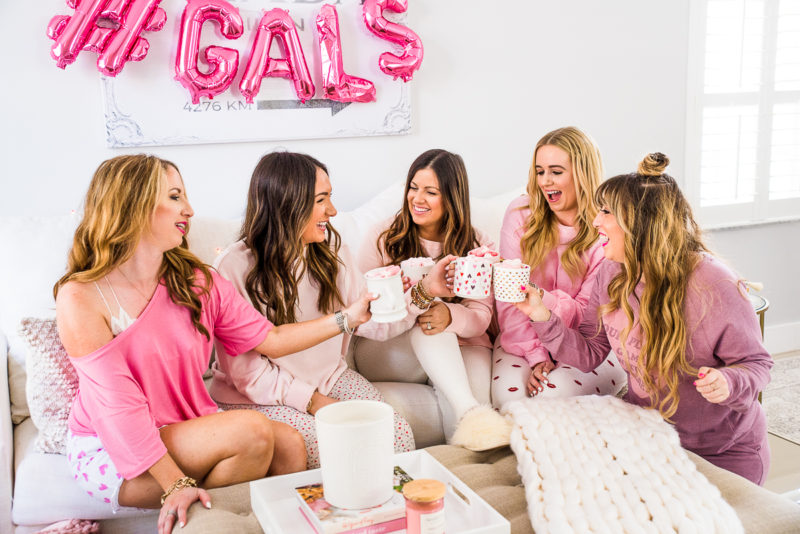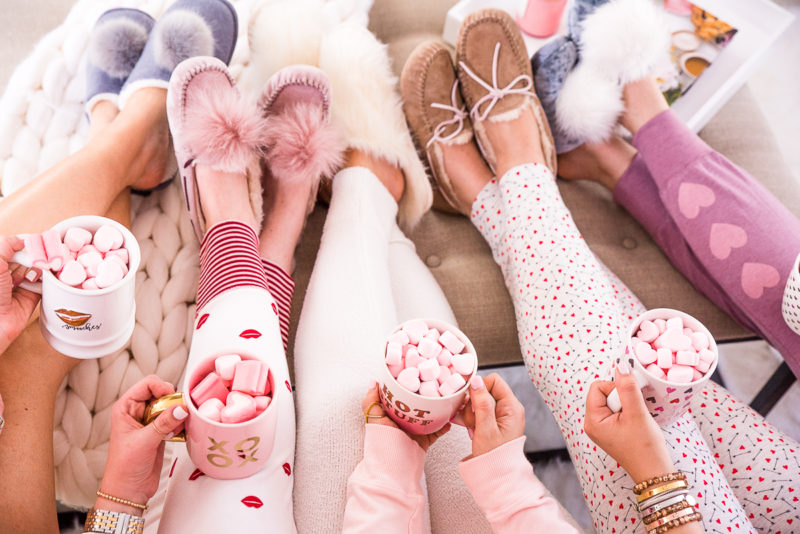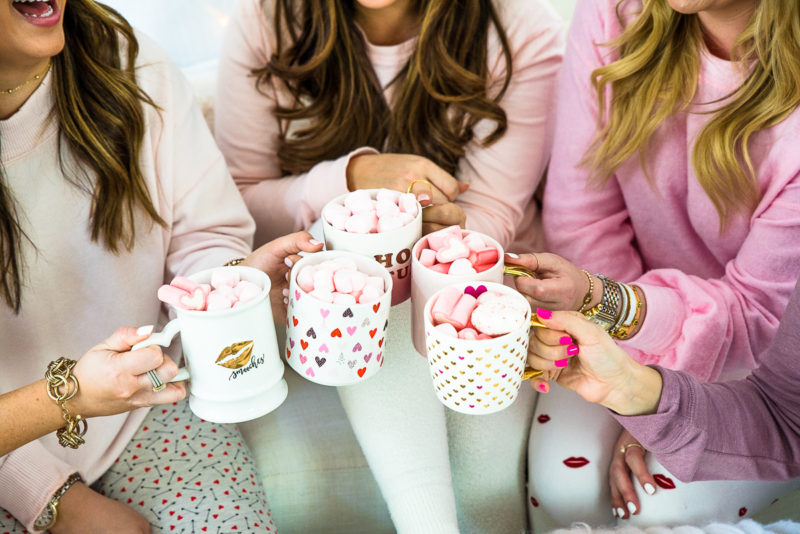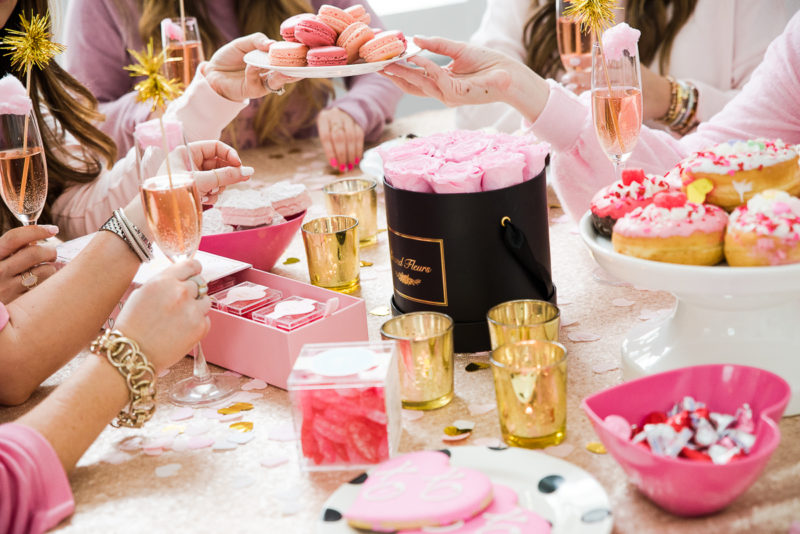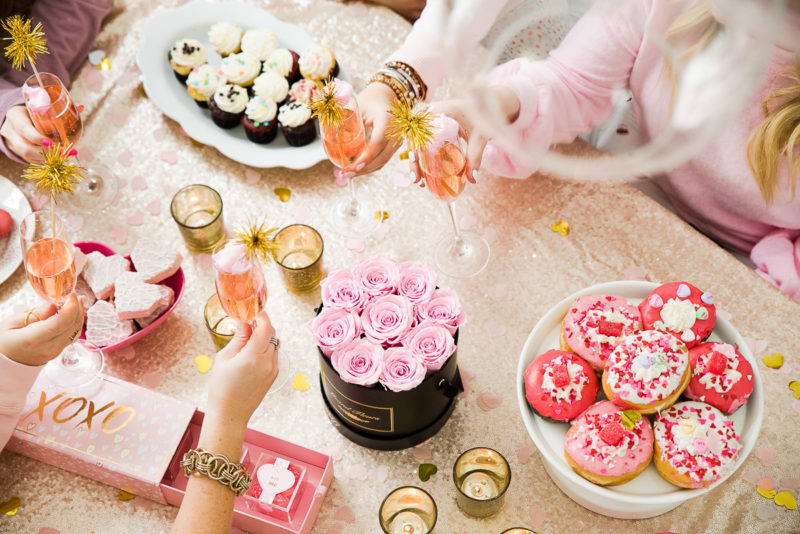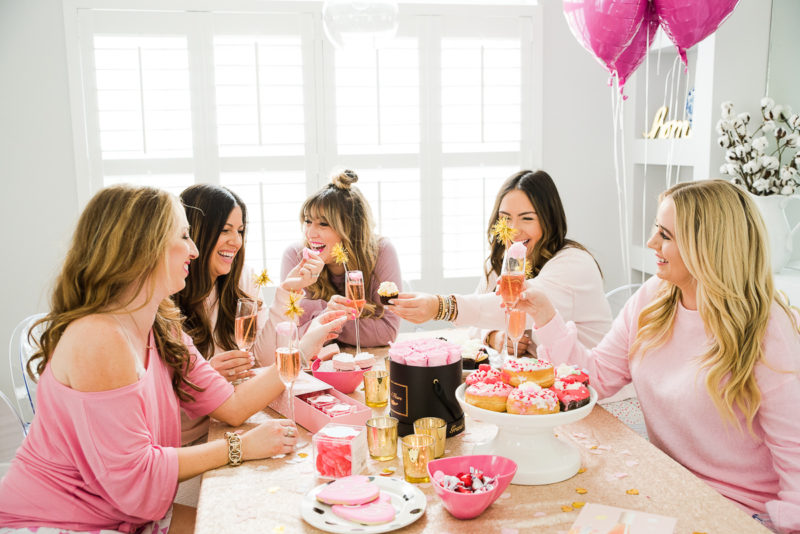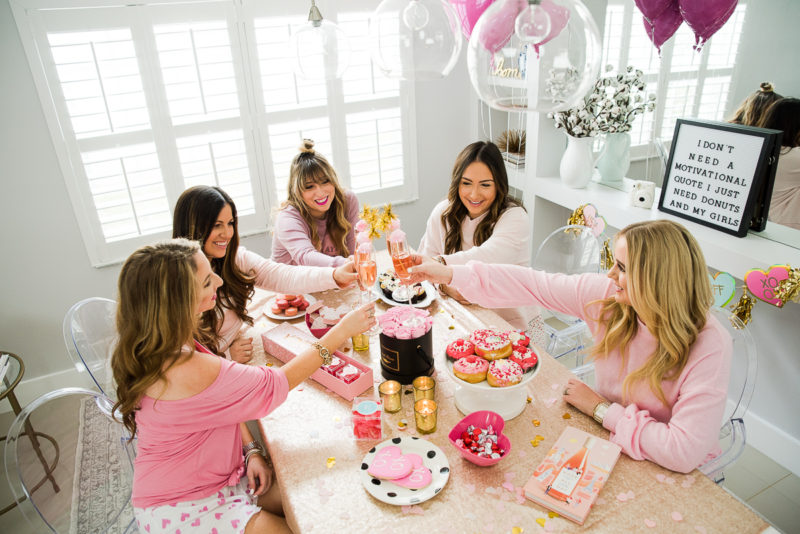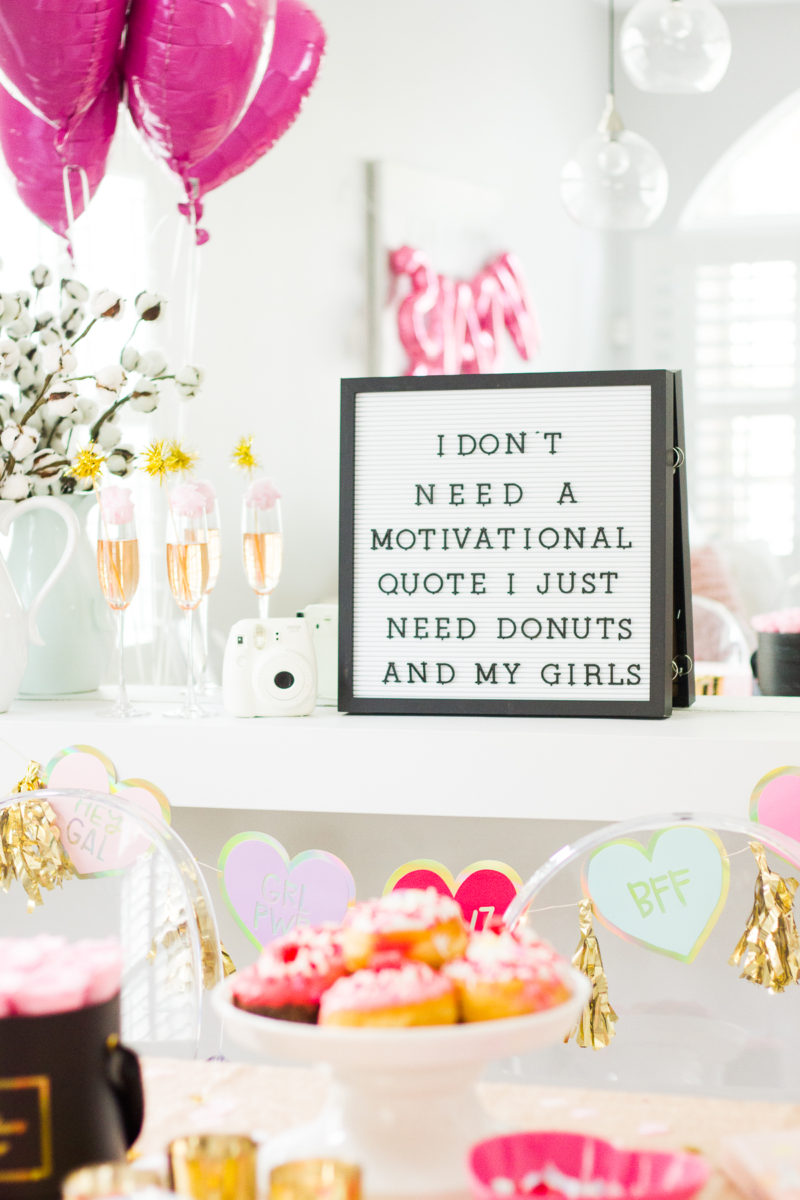 Hope you loved the post! I'd love to know– do you celebrate Galentine's Day? What are your Galentine's Day brunch must-haves?
xo Steph