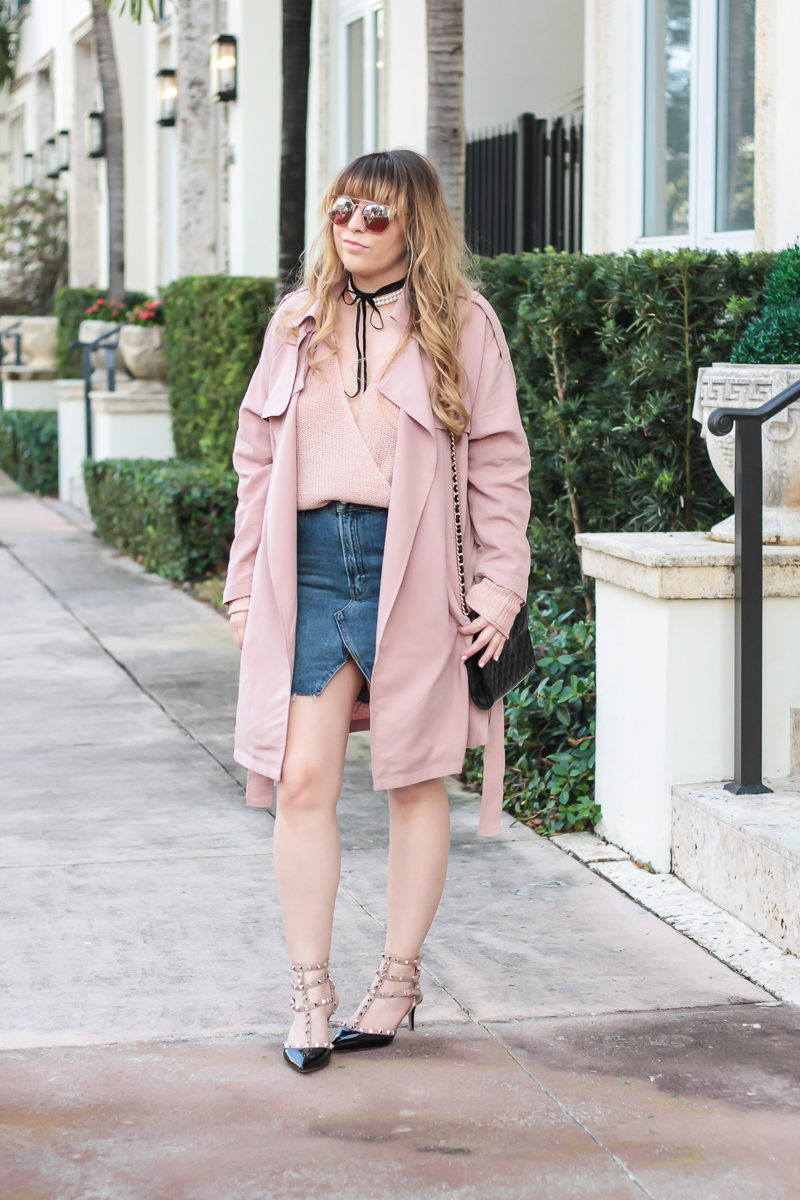 Happy Friday, friends! Yesterday, I shared this adorable blush trench coat outfit that I'm loving for a potential casual Valentine's Day look. Well, I loved the trench so much, I wanted to share another way you could style it! I wouldn't have ordinarily thought that a pink trench coat would be a super versatile piece… but it kind of is! That's what's great about blush– it's basically a neutral, right?
I feel like the pink trench would look awesome with white or black jeans, or even paired with a leather skirt or leather shorts. The trench would look amazing with kiiiind of everything.
This surplice sweater has a really cool back… sorry I forgot to get a shot of it for you! It's kind of open and very sexy. I love it with this great uneven hem skirt from Topshop. (Remember to size up in Topshop! I really needed to size up another size too… #toomanybrownies.) I'm really loving this denim skirt. It's just a great piece and feels really current. Plus, it's on sale for $31, so you definitely need it in your closet.
This is probably one of my favorite outfits in a long time. Yesterday I said on Facebook that the trench and jeans outfit I wore yesterday was my favorite casual outfit in a long time, but now I'm amending that and saying that THIS is my favorite. I just love the girly, classic vibe!
By the way– these Valentino dupes are SO COMFORTABLE. I can wear them all day long because of the kitten heel height. Aren't they SO SO good? I wore them over the weekend and EVERYONE complimented them! A few girlfriends whom I told they were dupes were shocked. (One of them was actually WEARING Valentino Rockstuds at the same time lol. We stood next to each other… you could not tell the difference!) It looks like most sizes are sold out for now, but they keep restocking.
Since I'm super single, don't really have any exciting Valentine's Day plans… but I'm loving planning cute outfits! But I'd love to hear what you guys are up! Let me know in the comments.
Check out the look below: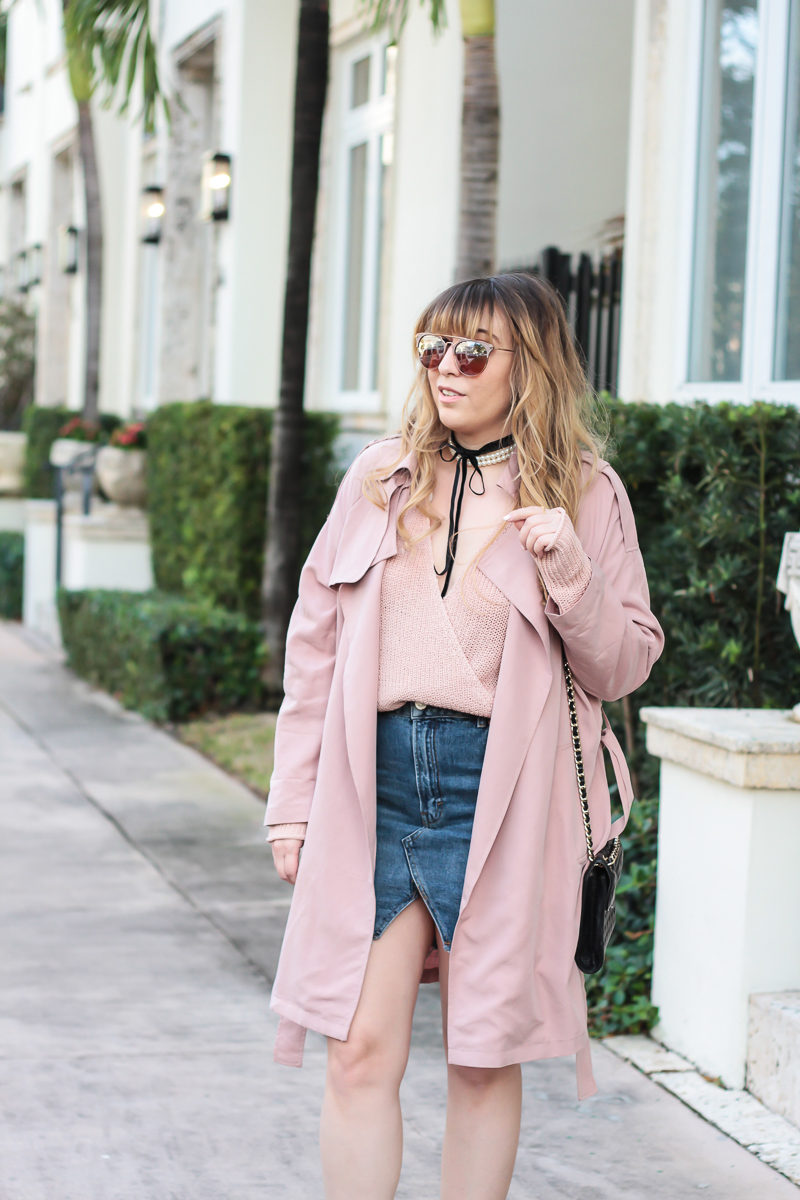 Outfit Details