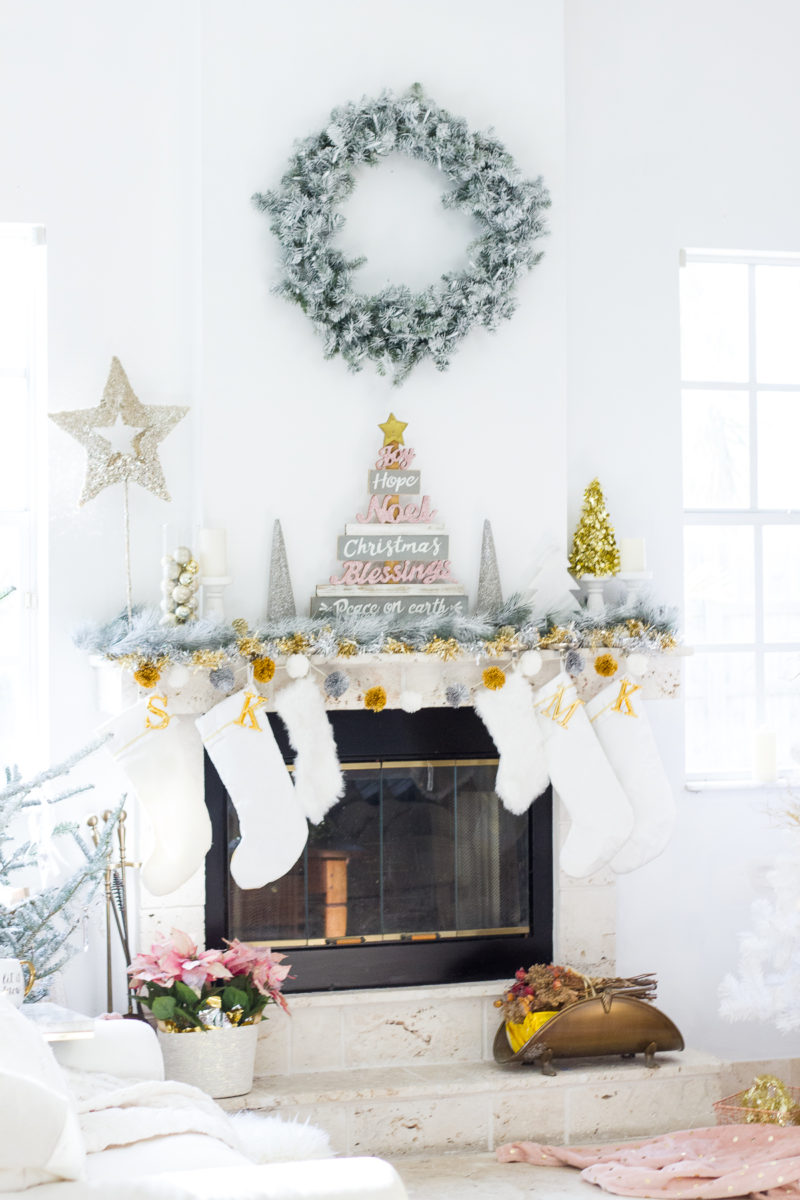 Holiday decor is one of my favorite things of all time. Come the holiday season, the living room becomes one of my favorite places to be… cozy blankets, soft Christmas lights, the tree… all of the holiday decorations make the room so inviting and beautiful! All I want to do is curl up on the couch with some hot chocolate and watch some tv on my white high gloss tv unit.
The only thing I don't like doing is putting away all my favourite autumn decor, and vacuuming to remove dirt and stains to make room for the Christmas stuff! I have to put away things like my bazaar velvet rug too because it doesn't go with the color scheme. Anyway, it all helps me get into a Christmas spirit!
This year, after spotting this beautiful Christmas tree sign at Michael's, we decided to add some rose gold to the usual white/gold/silver we do!
We always buy a fresh tree and have a white faux tree as well, but next year I want to get a huge flocked tree… they look so amazing in photos! We found this huge wreath at Walmart and got it for over the mantle. Our stockings are actually gold polka dot, but we hung them up backwards so they're white instead lol! (And we can't forget these white furry ones for the pups!)
Check out our cozy living room for the holidays: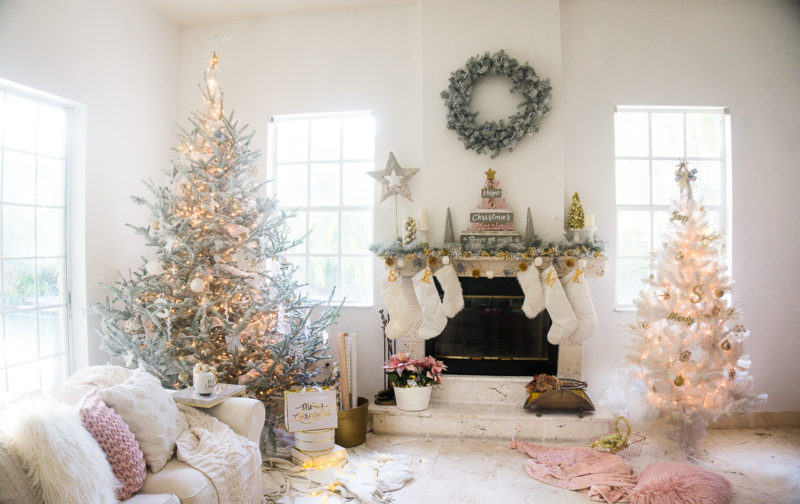 Shopping Details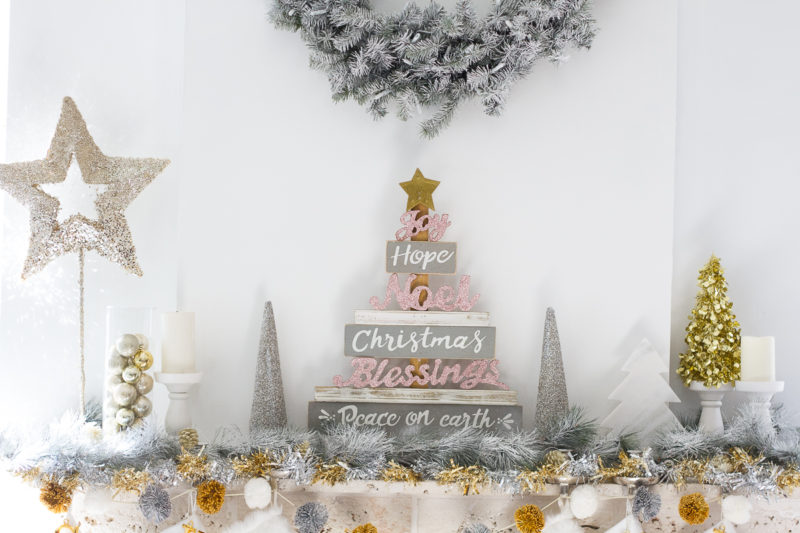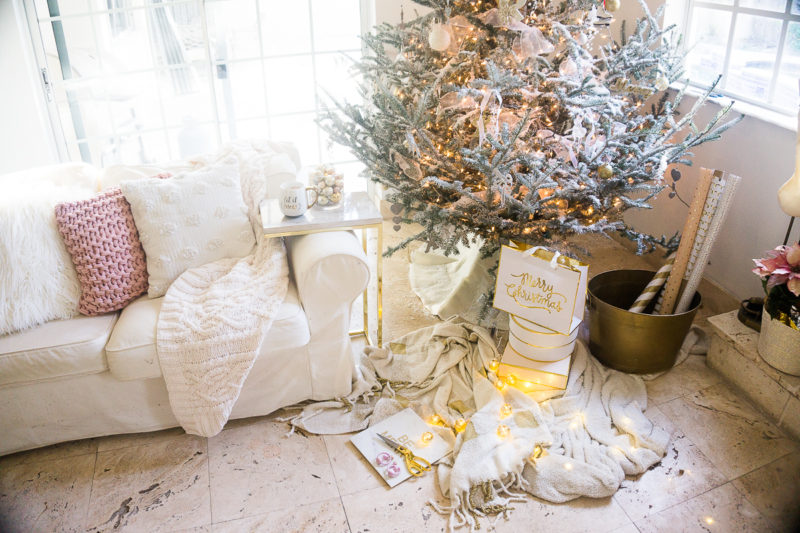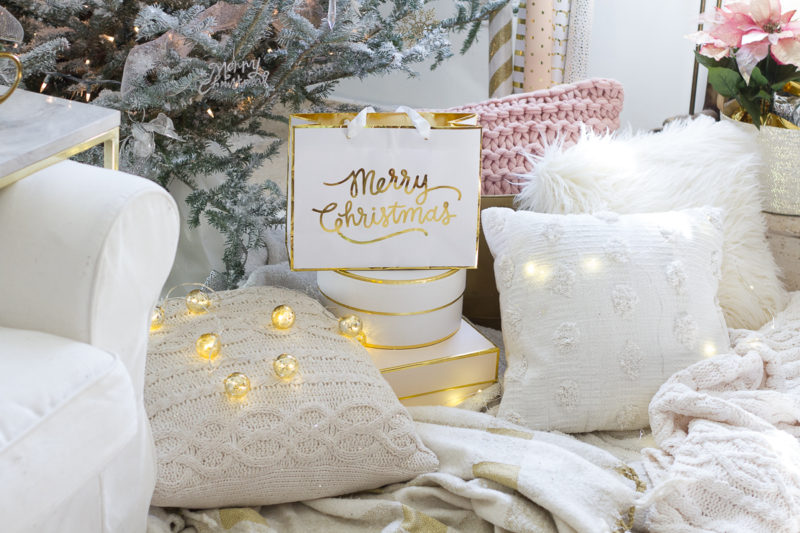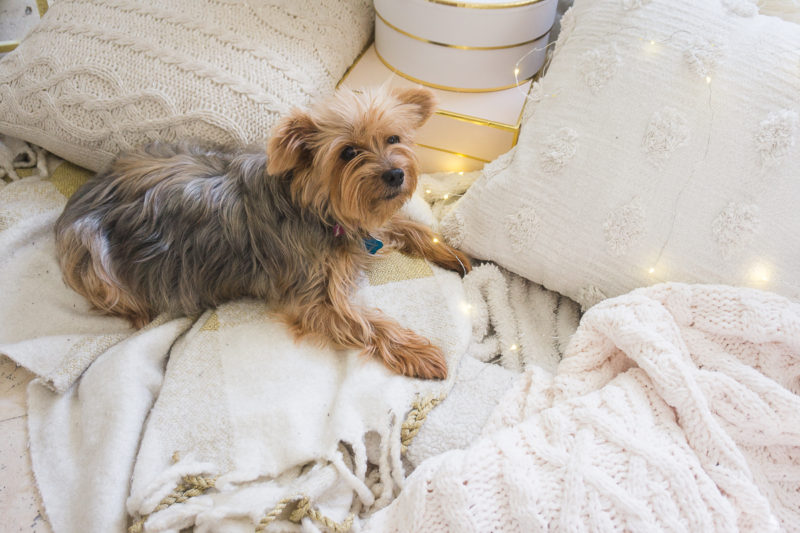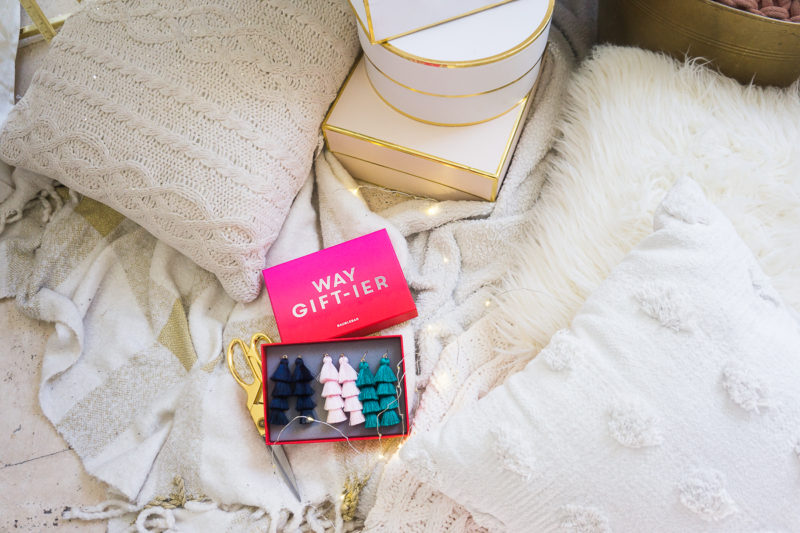 Thanks so much for reading! I can't wait to hear what you think about my holiday home decor! Hit the comments and let me know.