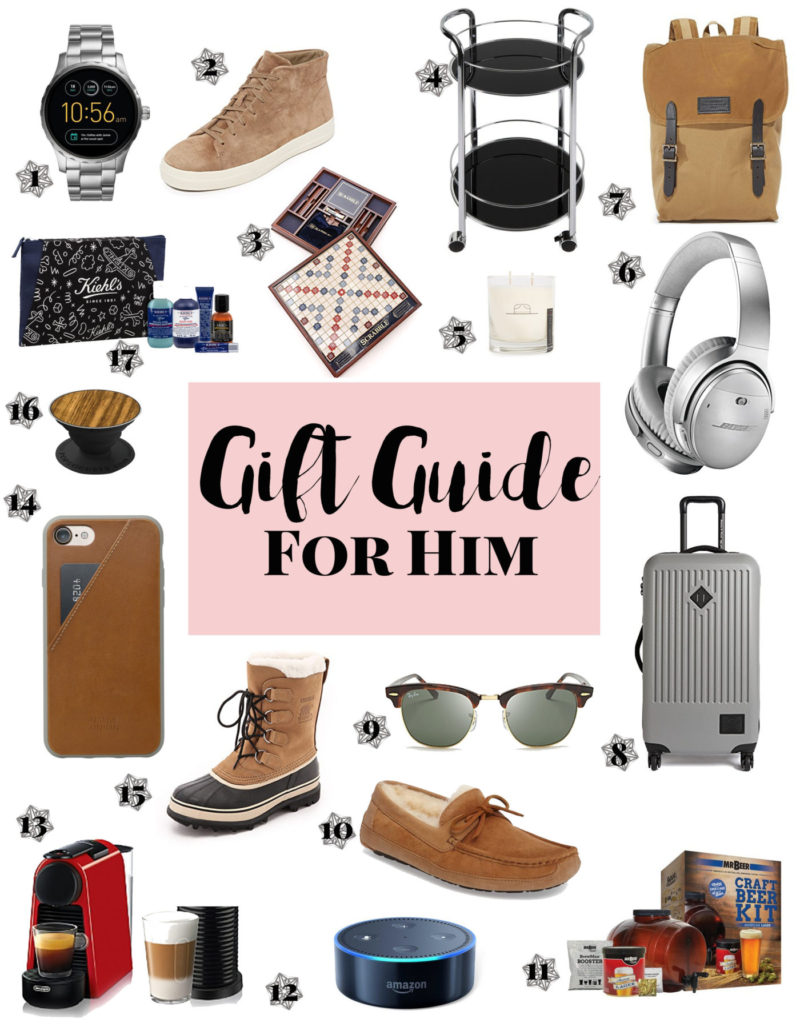 Coming up with a great gift idea for the guy in your life can be tough, whether it's your dad, your hubby, your boyfriend or your brother, they can be so hard to buy for! Obviously it's easy when they've already asked for the latest technological gift such as a new drone so that they can take some really cool photos and videos. There are some unbelievable ones out there and you can have a look at the Dr Drone website to compare a couple if this has given you an idea! But when they don't know themselves what they want, it can be a very challenging process. Especially Dads I find, because they usually buy everything they want themselves! It's knowing whether to get them something sensible and serious or succumbing to the temptation of buying something comical. For instance, there are tons of places online where you can find funny personalised gifts, like my photo socks. I chuckle at the thought of my hubby in a pair of socks with my face all over them. They also might be a fan of gadgets and boys toys, totally impractical but wouldn't that put a smile on their faces? Anyway, besides that, what else is there out there for the men in our lives? I've rounded up some great gift ideas that any dude will appreciate! (And a few you can benefit from too haha!) Here are a few of my fave ideas:
(1) Fossil Smartwatch: The Fossil smartwatches are SO cool and I love that they have the look of a "classic" watch. They're also well priced and reliable as a timepiece.
(2) Vince Hightops: I am obsessed with these hightop sneakers! The suede is so beautiful and they're cool and classic at the same time.
(3) Vintage Scrabble: I love the idea of gifting vintage games, especially if they're decorative and would look amazing on display in a living room. The vintage Scrabble set is both masculine and fun at the same time… such a cool gift idea.
(4) Bar Cart: Love the idea of a cool bar cart. This black and chrome one is not at all girly and would look cool in any guy's man cave or bachelor pad.
(5) "Manly" Candle: OK, how about a "manly" candle? Stronger masculine smells and classic colors and shapes make this candle a great gift for a guy. If they are already a fan of candles, why not buy them a wax burner instead? You can refill it with something like these wax melts uk and reduce wasteful packaging.
(6) Bose Headphones: What guy doesn't want a great pair of headphones? Splurge on some fancy ones for a cool gift idea he will love.
(7) Cool Backpack: Love this cool backpack for travel or whatever he needs a backpack for. In case your partner is a sports fanatic, getting him a bag from an online sports merchandise like the collingwood shop is also a cool option. Do make sure that you get his favorite team's sports apparel!
(8) Suitcase: A sleek suitcase makes a great gift, especially if your guy travels a lot. Plus, maybe it'll encourage him to plan a trip for the two of you.
(9) Rayban Classic Clubmaster: These classic shades are both cool and timeless. The shape is flattering on basically any face shape.
(10) UGG Slippers: UGG makes the BEST slippers! These fur lined moccasins are perfect for the holidays.
(11) Craft Beer Kit: This beer making kit is just one of those fun novelty gifts that are cool to give.
(12) Amazon Dot: The Dot makes an affordable and practical tech gift he will surely appreciate.
(13) Nespresso Machine: Upgrade his Mr Coffee to a sleek Nespresso maker and then he can make you ALL the lattes lol! Whoever you plan on getting a coffee machine for, to accompany this essential item for any coffee lover, you might want to look into websites such as neptune coffee, just so you know what coffee capsules might be the best ones to start making perfect cups of coffee. You can't have a machine without the coffee, so I'm sure they will appreciate this little additional gift.
(14) Leather Phone Case: I love this phone case… it's masculine and cool at the same time. Plus it has a little sleeve to hold his ID or credit cards if he needs to run out and doesn't want to bring his wallet.
(15) Sorel Boots: These boots are the GOAT. Especially if you live somewhere where it snows, these boots are a must-have.
(16) Pop Socket : I loved the wood look of this cool and manly Pop Socket. (Pairs well with that leather case too!)
(17) Kiehl's Toiletry Kit: Love the idea of gifting a luxe men's toiletry kit. This Kiehl's set has a ton of great products!
More Gift Ideas for Men

Check out my Live Gift Boutique HERE for even more ideas for gifts for him.