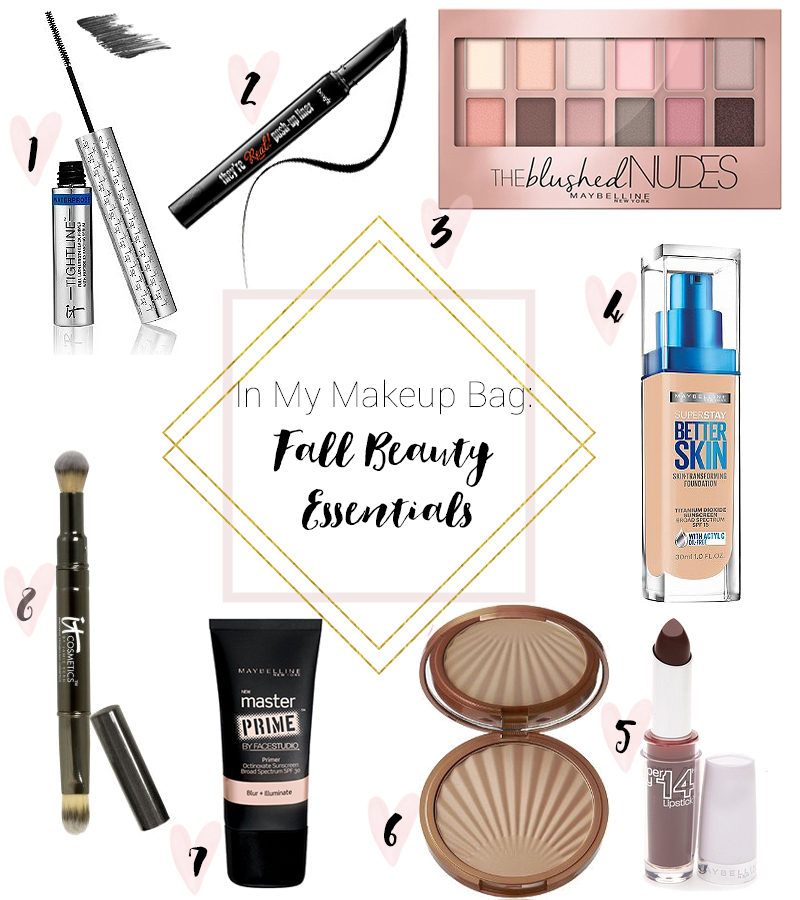 While us Miami gals wait for the weather to turn from scorching to semi-cool, I've found that the easiest way to channel a Fall vibe is to incorporate fall beauty trends into my makeup routine. Sometimes all you need is a burgundy lip or a smokey eye to take your look from summer to autumn.
Today, I thought I'd share some of my favorite fall beauty trends and the go-to products in my makeup bag right now. Some are tried and true faves (like Benefit's 'They're Real' liner, something I preach on and on about all the time!), some are new to the beauty drawer (like Maybelline's 'The Blushed Nudes' palette.) In terms of fall beauty trends, I always love to rock a deep wine lip or a dark and chic mani. I find a dark lip pairs REALLY well with a glowy, fresh face and tons of lashes.
Fall Beauty Essentials
So there you have it! Those are my current makeup bag faves! Tell me in the comments: what are some of yours??