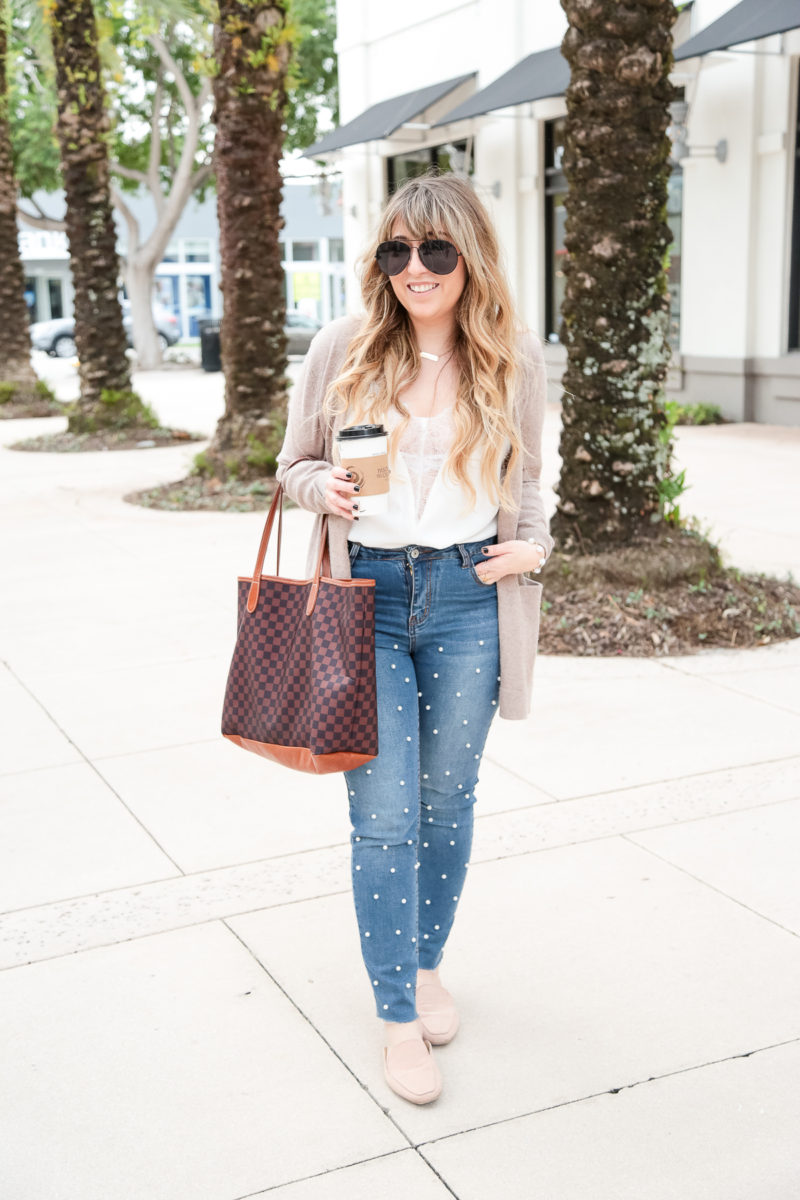 I was recently having lunch with a girlfriend, talking about work and blogging, when the topic of blogging full time came up. Now, a little about my friend: she is a great girl, super cute, runs a successful blog that has tons of potential. She does not, however, blog full time. The more she talked about all the reasons why she couldn't, the more I saw the truth: she was afraid. Even though she's already running a successful blog, she's afraid to take it full time and to fail at it. She never said it, but I could sense it was that.
I was blown away. Another friend a few years ago started a lifestyle blog and kept up with it for a few months before stepping away from it. This friend? The most talented, creative person I've ever met. She is MIND-BLOWINGLY talented. Like, DIY Queen. Her house is gorgeous, on a budget. She is one of the most beautiful girls I know IRL. She is sweet and kind and generous. So funny. Her posts were both heart warming and humorous. Fear strikes again.
Me? I wanted to do You Tube videos, but hated every single one I shot. I was kind of afraid of the mean comments, kind of afraid what people would think of me. Even getting my actual blog started took way longer than it should have, because I wanted everything to be perfect.
So many girls in my life, talented, wonderful girls, are being held back by their fear. Fear of failure, fear of judgement, fear of not being good enough. All of that is a lie. We can't let fear hold us back from doing the things we're meant to be doing. Fear can come in any form. Some people are scared of dogs, tight spaces, the dark and even flying. I know a few people who have a fear of flying and because of this, it has stopped them from visiting some of their favourite destinations. With this being said, there are many ways around this. If you want to take a trip to the Philippines, you shouldn't miss out on travelling from Manila to Cebu just because of your fear. It may seem difficult at first, but there is always a way around it. Whatever your fear may be, just know that you will get through it.
Even if the worst happens… so what? What's the absolute WORST THING THAT CAN HAPPEN? We can't be crippled by doubts or held back by our fears. All of the biggest steps in our personal and professional lives come with a measure of risk.
For me, I know that as long as I am pursuing God's will for my life and seeking His path for my life, I know that everything will work out as it should. What do I have to be afraid of? Stepping out in faith both grows our faith and leads us to rich rewards. As long as we're where we're supposed to be… there should be no fear in taking risks. Our enemy uses lies to let fear creep into our minds to keep us from doing the things we're meant to do. Don't let him win.
If you're afraid of failing… why? Do you think you're not good enough? Where is that coming from? Are you spending too much time looking at what other people are doing, comparing yourself to them and falling short? Lies. This is yet another way playing the comparison game poisons us. Keep your eyes on your own road, don't look around you, don't be distracted. I always hear that quote, "don't compare your beginning to someone's middle." Comparing ourselves to someone else can be crippling, because you are you and no one else can be you. Likewise, you can't be someone else and you don't really want to… celebrate who you are and embrace that. Don't beat yourself up because you can't be them, have what they have, or do what they do. YOU ARE YOU.
If fear is holding you back from moving forward on something ask yourself these questions:
Am I doing what God told me to do?
What specifically scares me about this?
What's the worst thing that could happen?
And if the worst thing happens… so what?
Remeber that you ARE good enough. You WILL succeed. Who CARES what other people think?
Hopefully answering those questions will shine some light on what exactly it is you're afraid of and help you to see the truth more clearly. Scroll to the end of the post for some encouragement…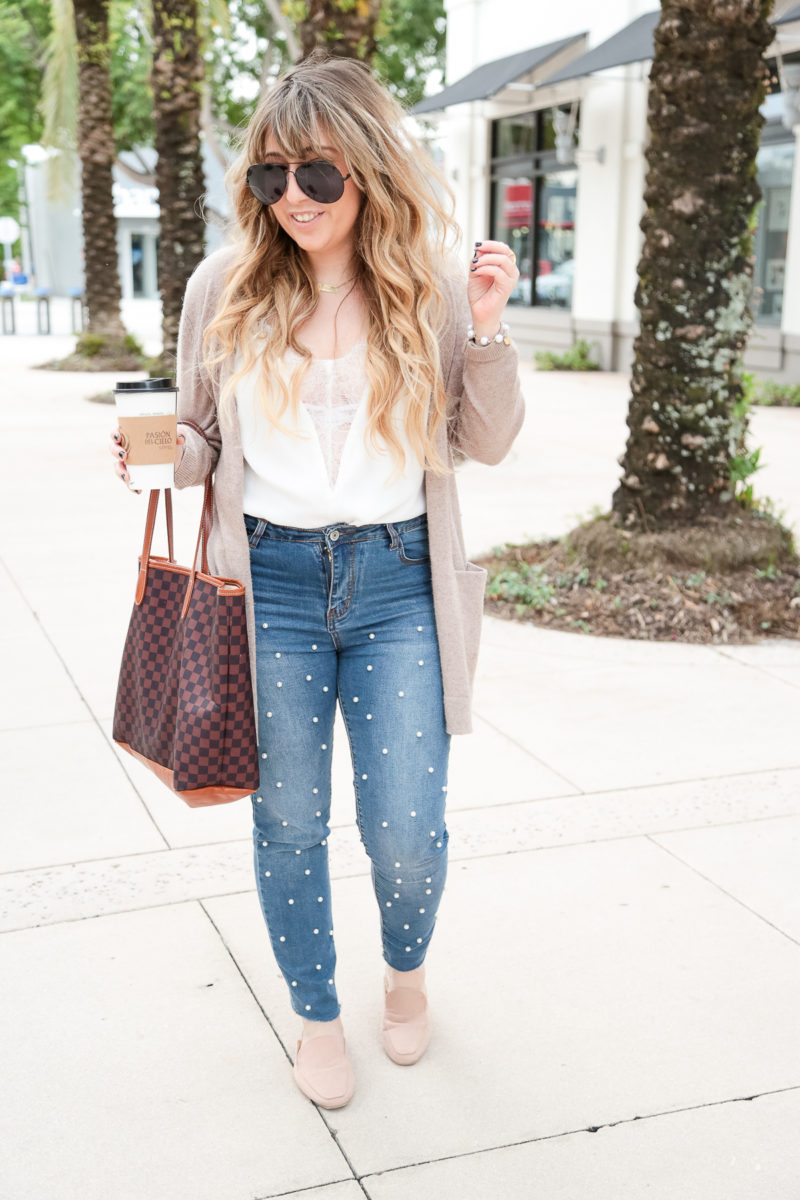 Outfit Details
If you need some encouragement… a few favorite Bible Verses about overcoming fear:
---
This is my command—be strong and courageous! Do not be afraid or discouraged. For the LORD your God is with you wherever you go. — Joshua 1:9 (NLT)
---
For God has not given us a spirit of fear and timidity, but of power, love, and self-discipline. — 2 Timothy 1:7 (NLT)
---
So be strong and courageous! Do not be afraid and do not panic before them. For the LORD your God will personally go ahead of you. He will neither fail you nor abandon you. — Deuteronomy 31:6 (NLT)
---
Don't be afraid, for I am with you. Don't be discouraged, for I am your God. I will strengthen you and help you. I will hold you up with my victorious right hand. — Isaiah 41:10 (NLT)
---
For I hold you by your right hand— I, the LORD your God. And I say to you, 'Don't be afraid. I am here to help you. — Isaiah 41:13 (NLT)
---
There is no fear in love. But perfect love drives out fear, because fear has to do with punishment. The one who fears is not made perfect in love. — 1 John 4:18 (NIV)
---
Thanks so much for reading! Today, I hope that if fear is holding you back from doing something you've always wanted to do, that you'll bring it to God. I hope that you'll examine the reasons why you're afraid and that He will give you the strength to push forward. On the other side of fear there is hope and life.
Let me know in the comments: is there something fear is holding you back from doing? What is it you're afraid of?
xo Steph