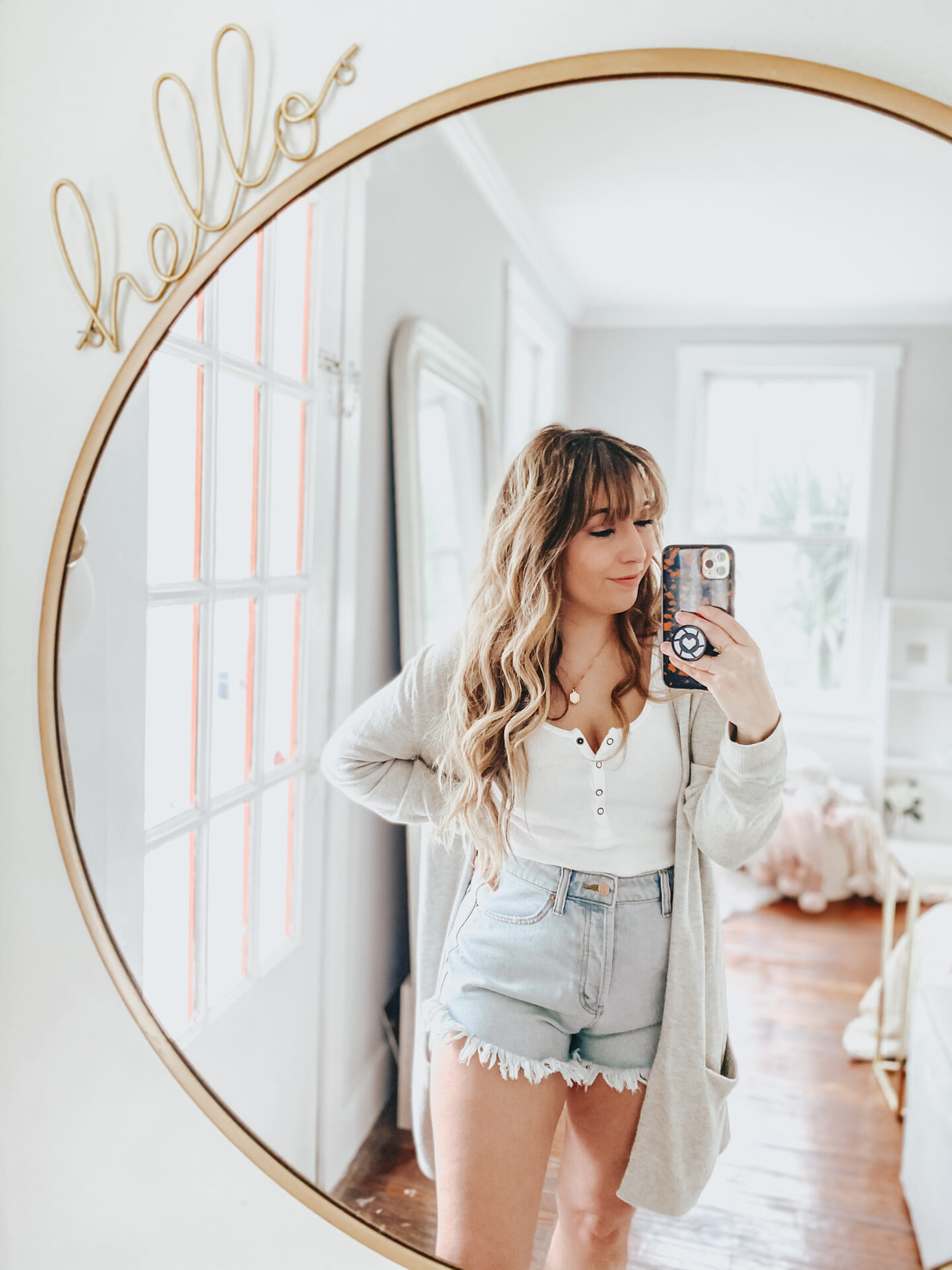 Officially saying goodbye to winter and hello to spring! The easiest way to transition your lewk is to layer… and I especially love when the weather is good enough to pair shorts and sweaters.
Speaking of which– these shorts?! They're only $15, can you believe it?? A definite must-have for the spring and summer season. I can already forsee myself living in these babies. They're longer in the back which is great because they offer good coverage!
This top is actually a crop top that I picked up at Target months ago and have used sooo much… sadly, it's sold out, but they did bring in this version as a bodysuit. I actually prefer this bodysuit more though, and am definitely planning on ordering asap in every color!