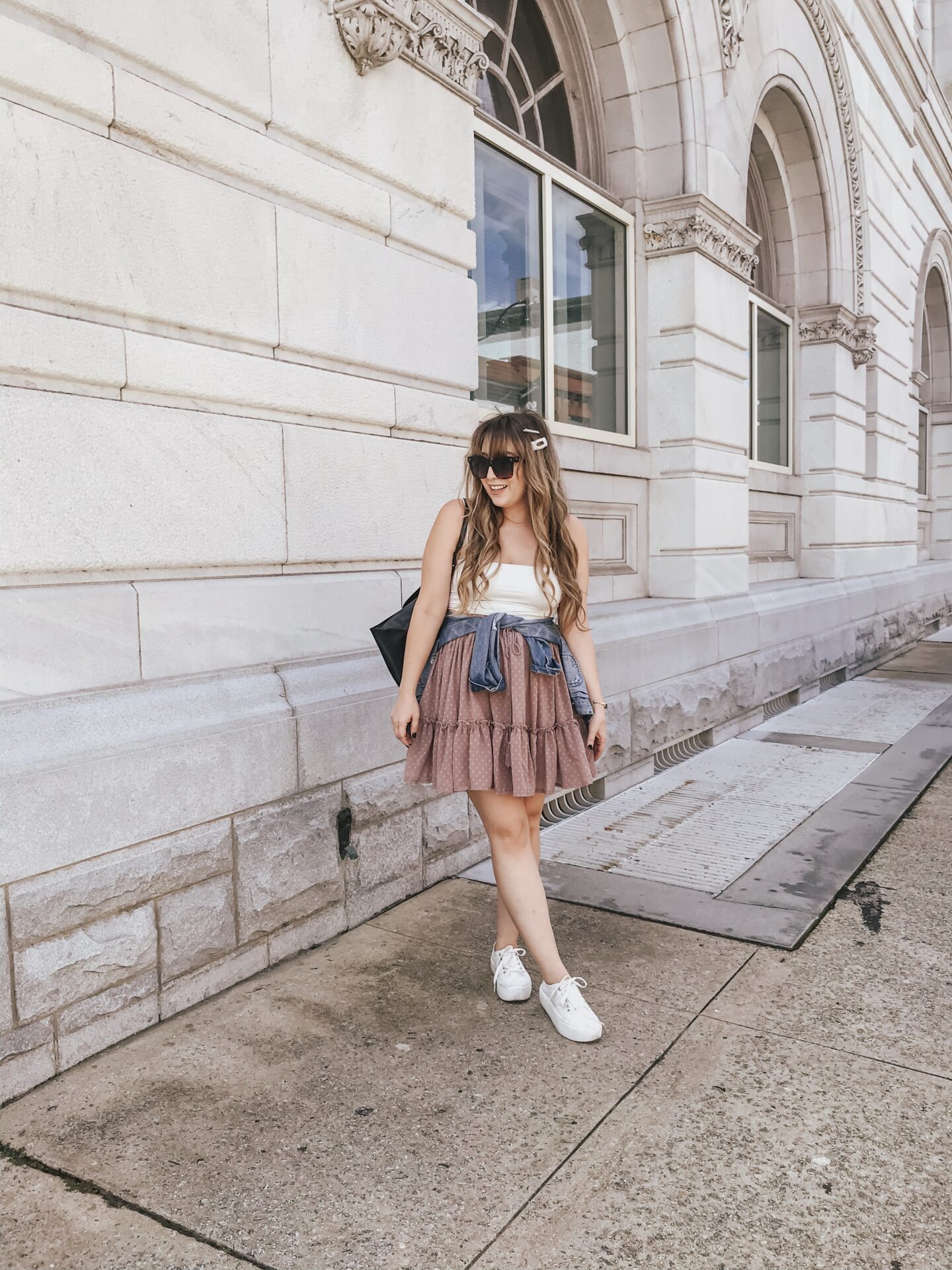 Snapped a quick pic yesterday on my BIRTHDAY when I was out and about with my little sis! We had a great day, went to breakfast, did some shopping and then met up with friends. Felt a little warm, so I tied my go-to denim jacket around my waist as we strolled around. I've had this jean jacket for almost 10 years and it's a total staple. It's perfectly fitted and I'm thinking I want to get one that's a little more oversized… I do have an oversized trucker jacket, but sometimes it's TOO oversized for the look I want, so I feel like I need a good in-the-middle one… will keep you posted on that! (Have my eye on one from Old Navy!)
This crop top is only $4 and I have it in two colors… thinking I need ALL 9 OF the colors because I wear it SO. MUCH. It is the perfect base layer for every outfit.
This skirt is on sale right now and I think it'll be perfect for fall with the addition of a sweater and a pair of booties!
You can snag both the skirt and crop top on sale for an extra 15% off with my code STEPHANIEQ415!