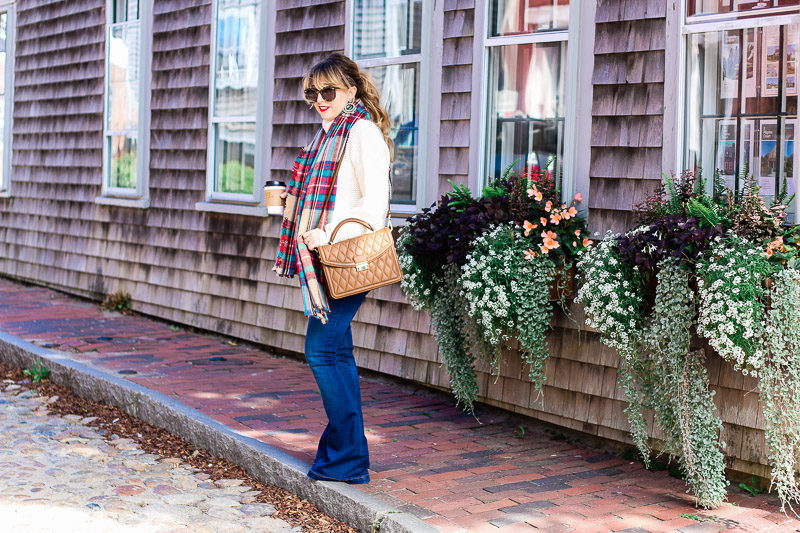 Hope you gals had a great weekend! It was raining non-stop here in Miami, so I spent a lot of time just relaxing at home and catching up on some TV and reading. (Kind of my favorite thing to do, let's be honest!) I just finished reading The Thousandth Floor which is a sort of futuristic Gossip Girl being developed into a TV show next year. It should be good!! You should definitely give it a read! (It was picked up as a show before the book was even OUT.) In any case, I just got some work done and relaxed. Kind of perfect. Next on my to-read list is Great, which is a modern retelling of The Great Gatsby, which is my ALL TIME favorite book.
Anyway! Excited to share this cozy turtleneck sweater outfit I wore in Nantucket with the girls. This great waffle knit sweater is warm without being too heavy, is only $22.90 and is available in cream and olive. It appears that the cream is sold out, but you can add yourself to the waitlist to be notified the second it comes back in stock! The olive is a fab color and definitely worth picking up. I paired the sweater with a pair of flare jeans and a plaid blanket scarf for a day of exploring the island. I also threw on a pair of sparkly earrings at the last minute… I just love the look of some bling with a cozy knit, don't you? It just makes your outfit 1000% more glam. Plus, I'm a sucker for a statement earring and a pony tail.! These earrings are only $14 (on sale for $10.99 right now!) and SO WORTH IT! They look way more luxe than their price tag, that's for sure. They kind of have a boho vibe and I love it.
This bag is so, so good. Can you even believe it's Vera Bradley? The new Vera is major… so chic, so polished and not at all what you expect. The bag is surprisingly roomy, has tons of space for everything I could possibly need to carry (MY DSLR even fits into it!) and has built in pockets for your cards and cash, if you want to leave your wallet at home. Kind of a cool option. It's available in a bunch of colors, the black is to-die for!
Check out the look below: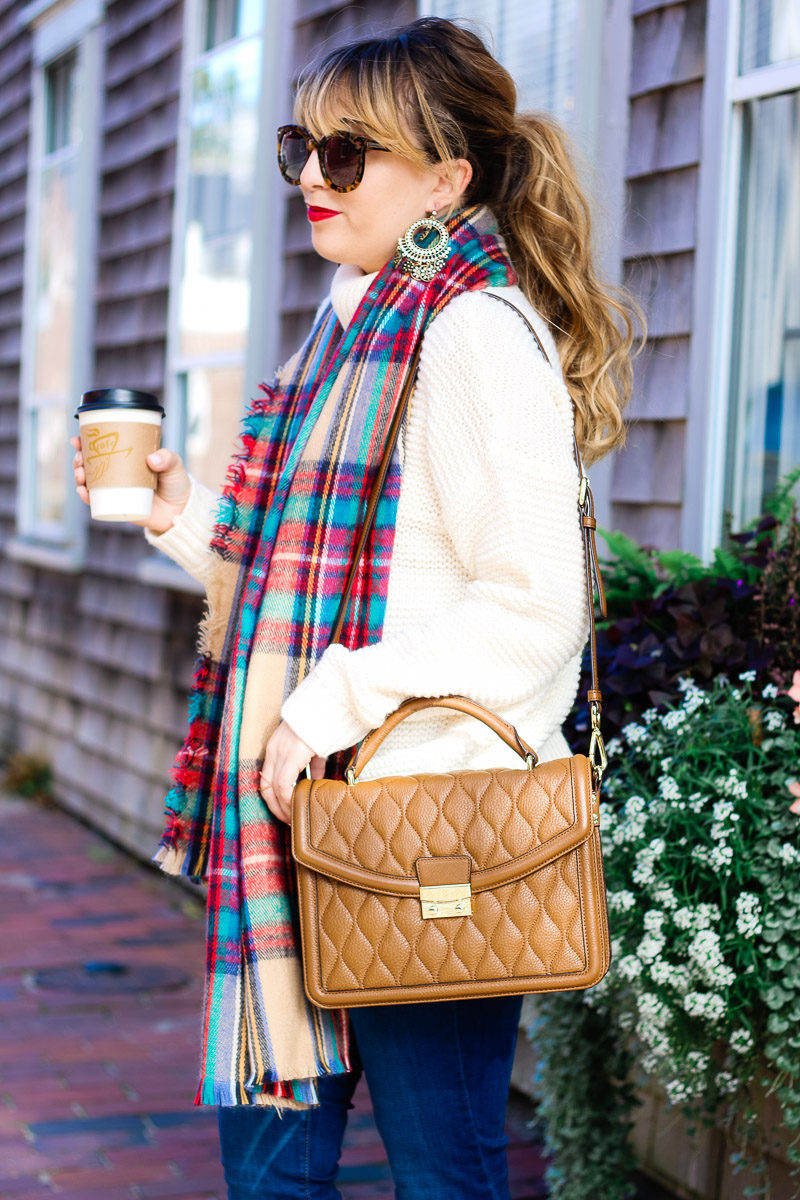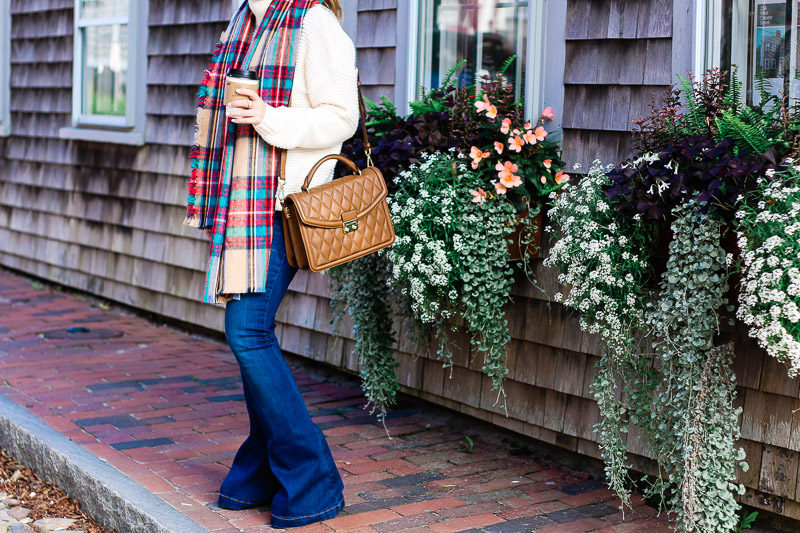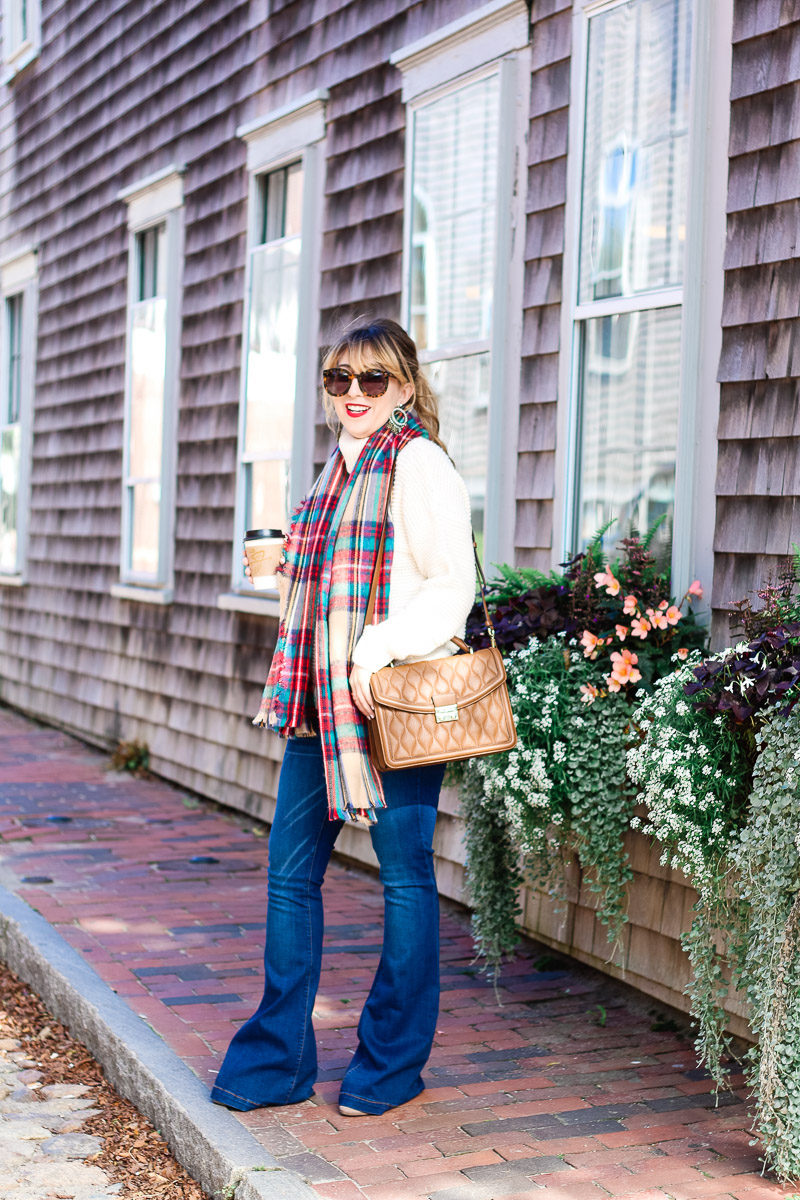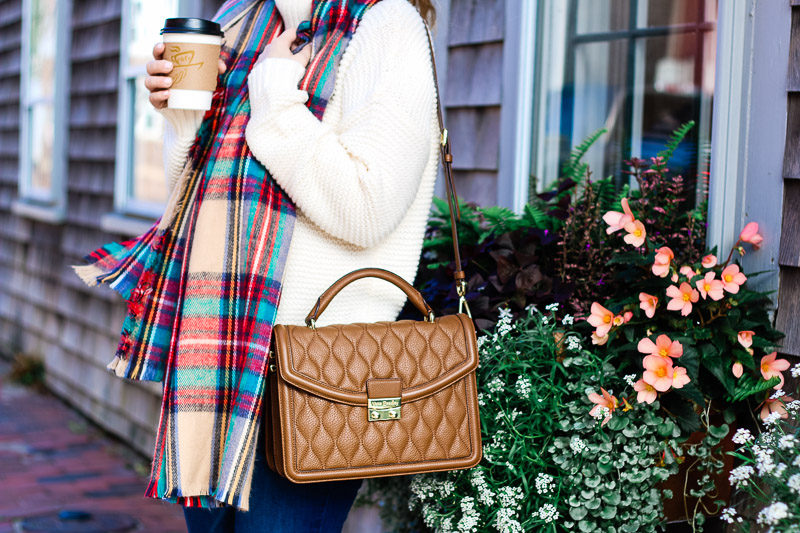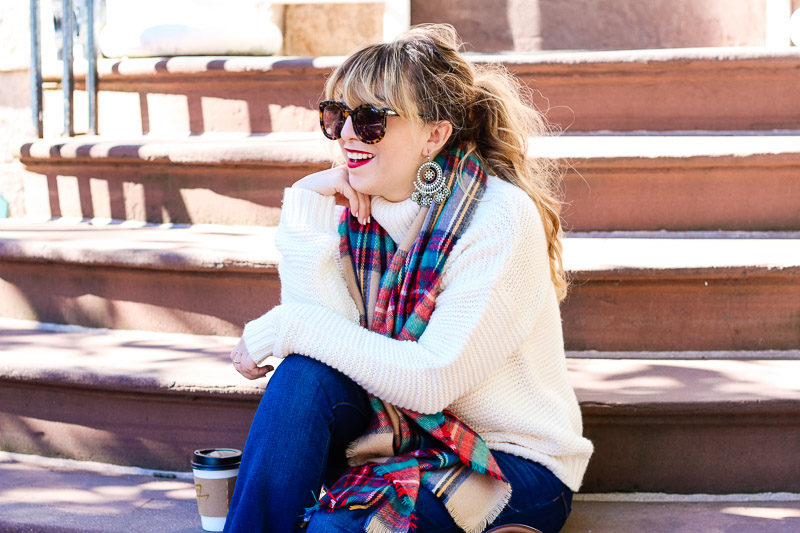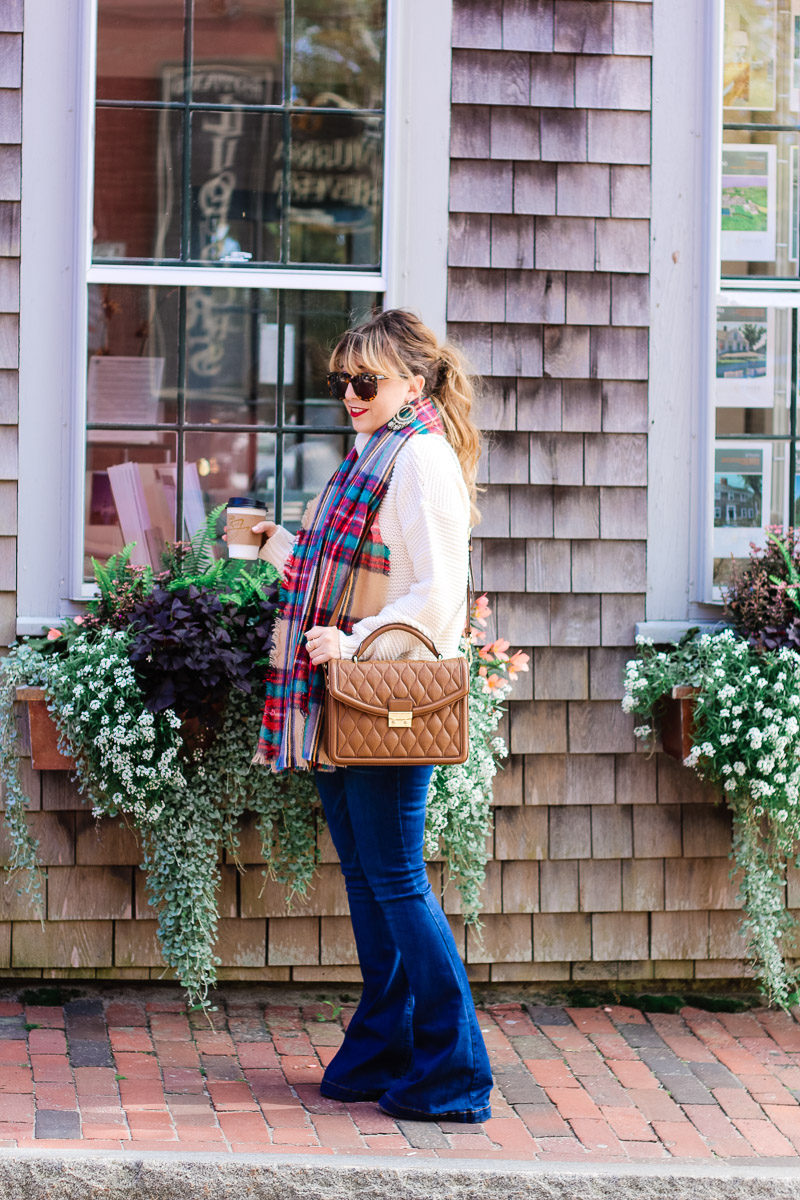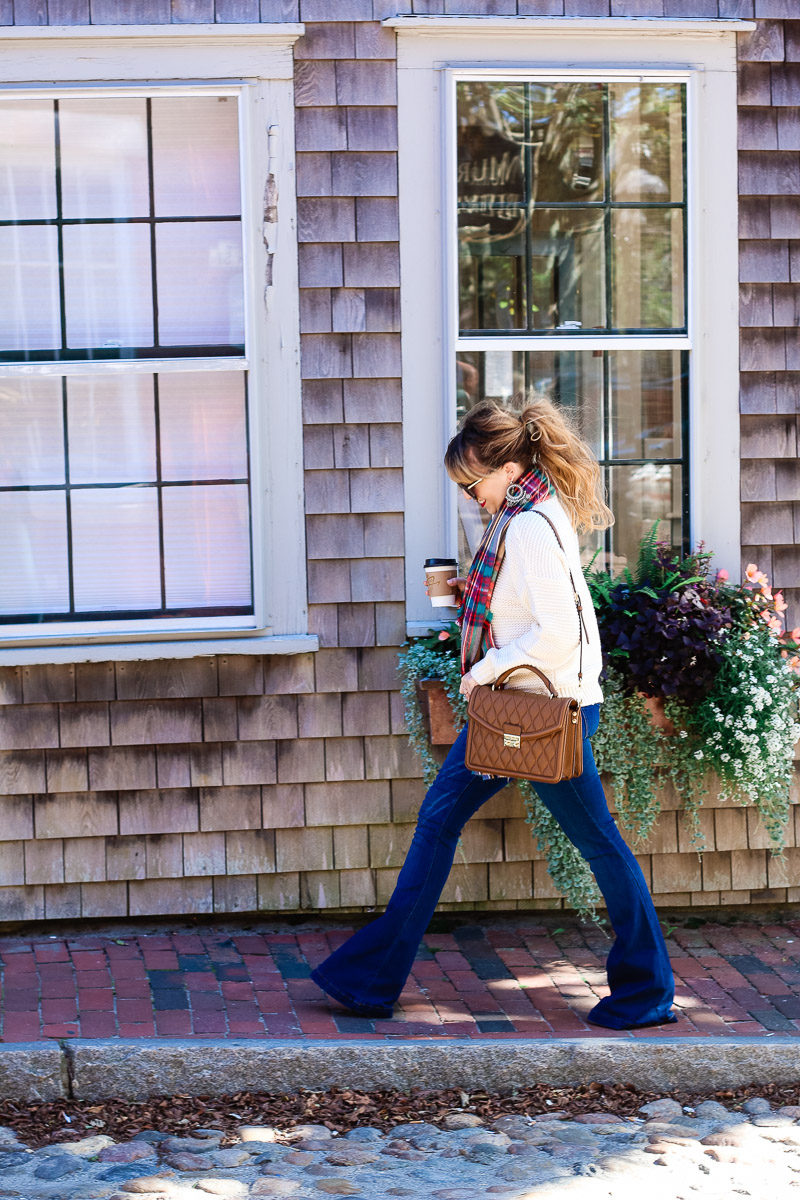 Thanks so much for reading! Hope you rock your Monday, girlfriend!