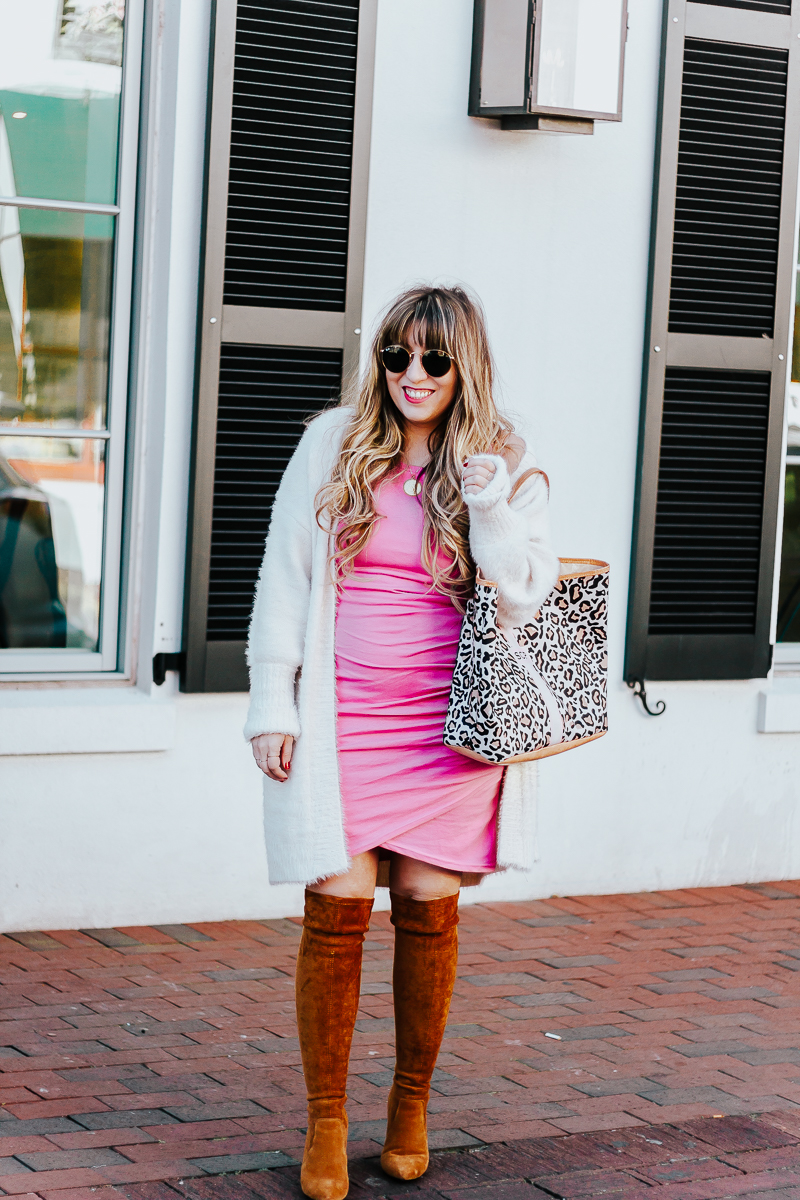 I am constantly on the hunt for comfy dresses that still look put together. Since I work from home and sit at a computer all day, for some reason the thought of wearing jeans all day is horrifying. I don't know why!! Jeans just don't seem that comfortable to me. More often than not you can find me in joggers, leggings, or a soft dress of some kind.
This super stretchy bodycon has been a closet staple for basically every blogger on the planet the past couple of years. If you follow bloggers… you've seen it. (I even shared an Amazon sorta-dupe for it in my October haul! Disclaimer: as I mentioned in the post, the sorta-dupe is nowhere near as good as the original… I say "splurge" and get the OG!)
I recently snagged two colors of this dress– the pink and black sleeveless— and have been living in them ever since. They're polished, pretty, flattering, and most of all– comfortable. They transition amazingly from day to night and would work for a variety of occasions. (I think the black in particular can be dressed up SO easily!) It's available in something like 15 colors and rings up at either $33.60 for some colors or $56 for others. (The black is $56 and I can't recommend it enough!) If you prefer, the style is also available in long sleeves and is also on sale!
I love the weight of the dress. It's jersey material but because of the construction it feels heavier and the ruching and wrapping sucks you in in all the right places. You really feel secure in it!
One of the best things about this dress is that it's kind of seasonless– wear it in the summer with pretty sandals and a jean jacket or in the fall/winter with a cozy cardigan or leather jacket and over the knee boots.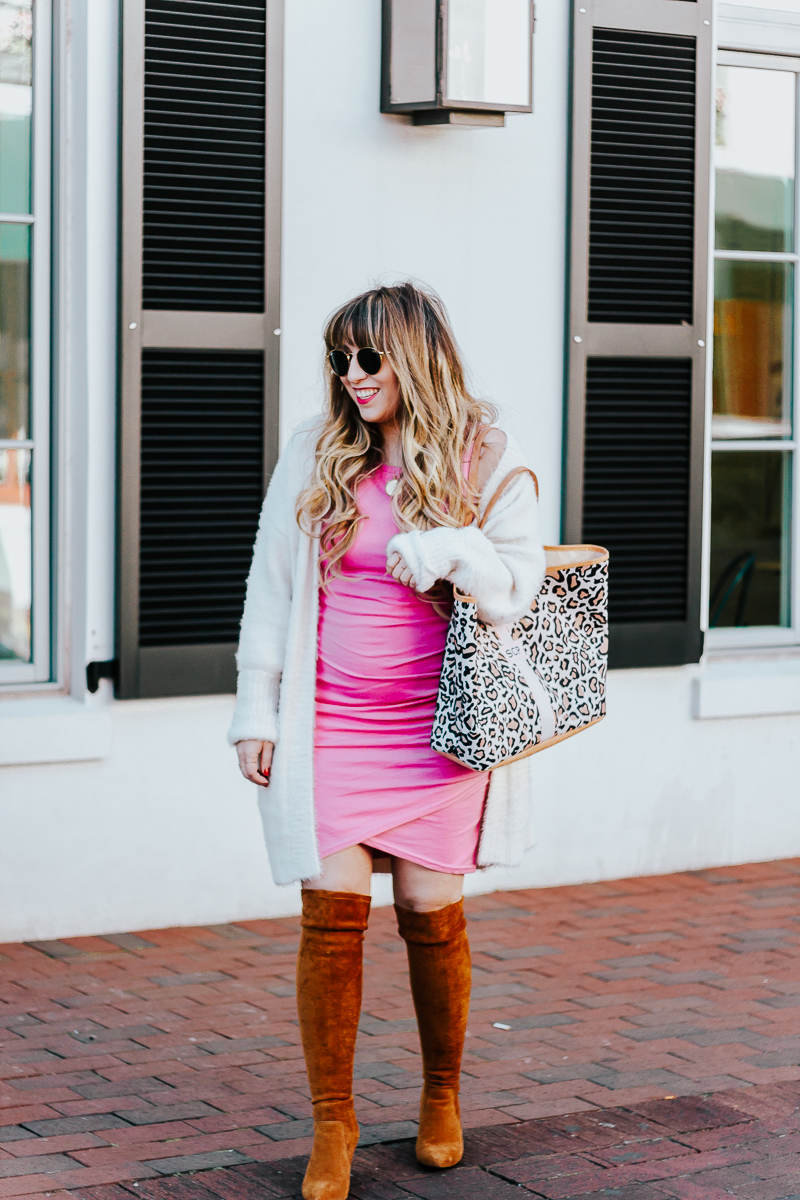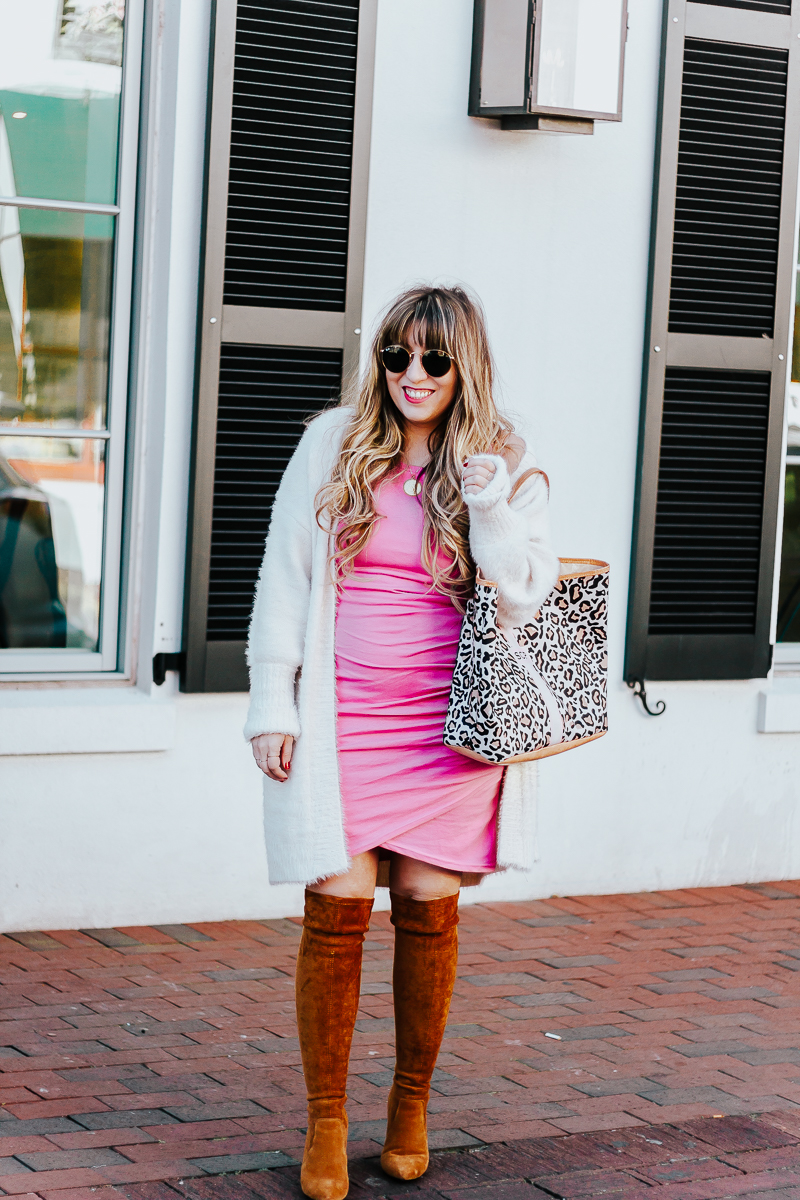 What do you think of this super affordable bodycon dress for everyday? Hit the comments and let me know! Thanks for reading!
xo Steph